Wellness
Get more with myNEWS
A personalised news feed of stories that matter to you
Learn more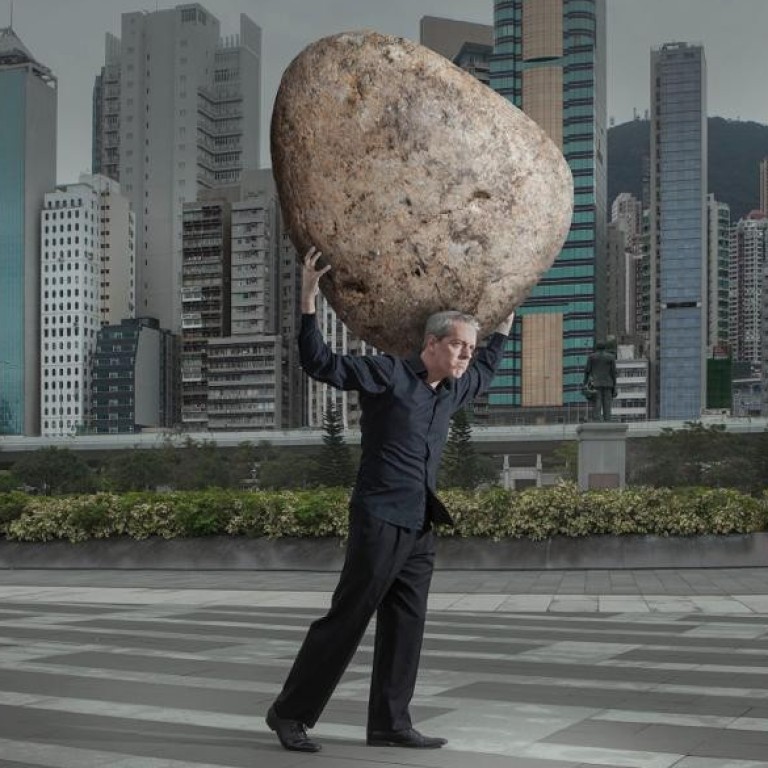 Mental illness and art combine in photo project with sufferers showing the weight they bear
Artists Bex and Nic Gaunt show images of people carrying giant stones as a metaphor for the burden sufferers of mental illness must carry each day
The Hong Kong-based couple hope it will help remove stigma surrounding mental health problems
When photographers Bex and Nic Gaunt put a call out on social media seeking models to take part in a project to raise awareness about mental health, they had no idea the response would be so overwhelming.
"So many people reached out – it's really snowballed," says Nic. "So far we've taken 40 images and there's a waiting list of others wanting to take part and share their stories about grief, depression, bipolar – whether it's their personal story or the story of someone they know."
The husband-and-wife team got creative for the project, with images showing ordinary people holding up Photoshopped out-of-proportion stones, a metaphor for the weight and burden that sufferers of mental illness must carry on a daily basis.
"When you pass someone on their way to work, you have to understand that they might be suffering from a mental illness, experiencing personal problems that you can't see," says Bex. "We wanted people to break their silence, to lay bare their issues and help break down barriers and stigmas surrounding mental illness."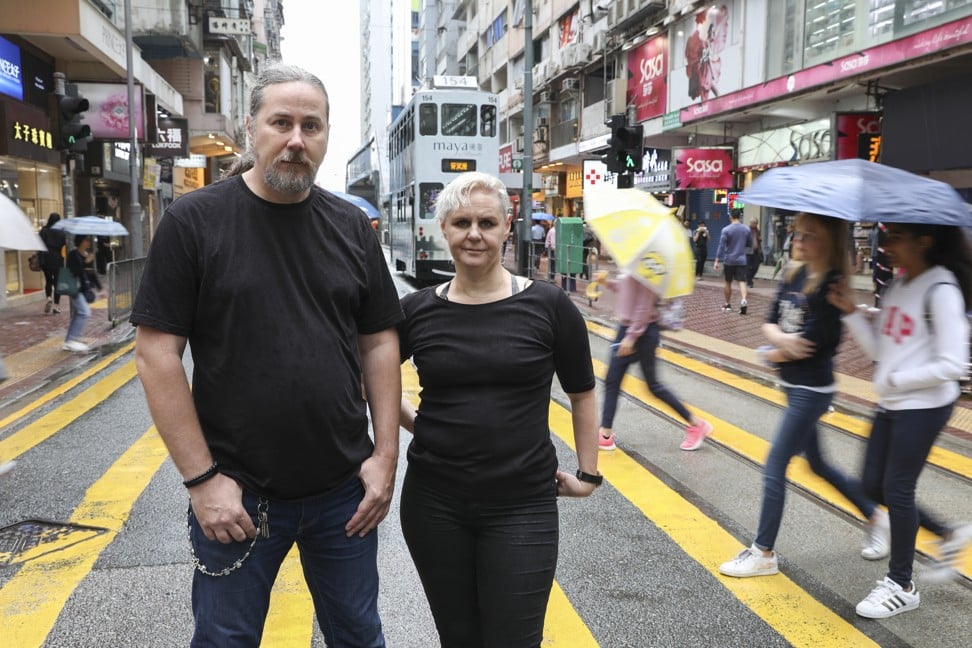 Bex says people from all walks of life and of various races, genders and nationalities have shown interest in the project. "An Indian lady was so happy to get involved – she said she found it difficult to broach the subject in her culture," says Bex.
According to the
World Health Organisation
, one in four people globally will be affected by mental or neurological disorders at some point in their lives. It says about 450 million people suffer from such conditions, placing mental disorders among the leading causes of ill-health and disability worldwide, Hong Kong included.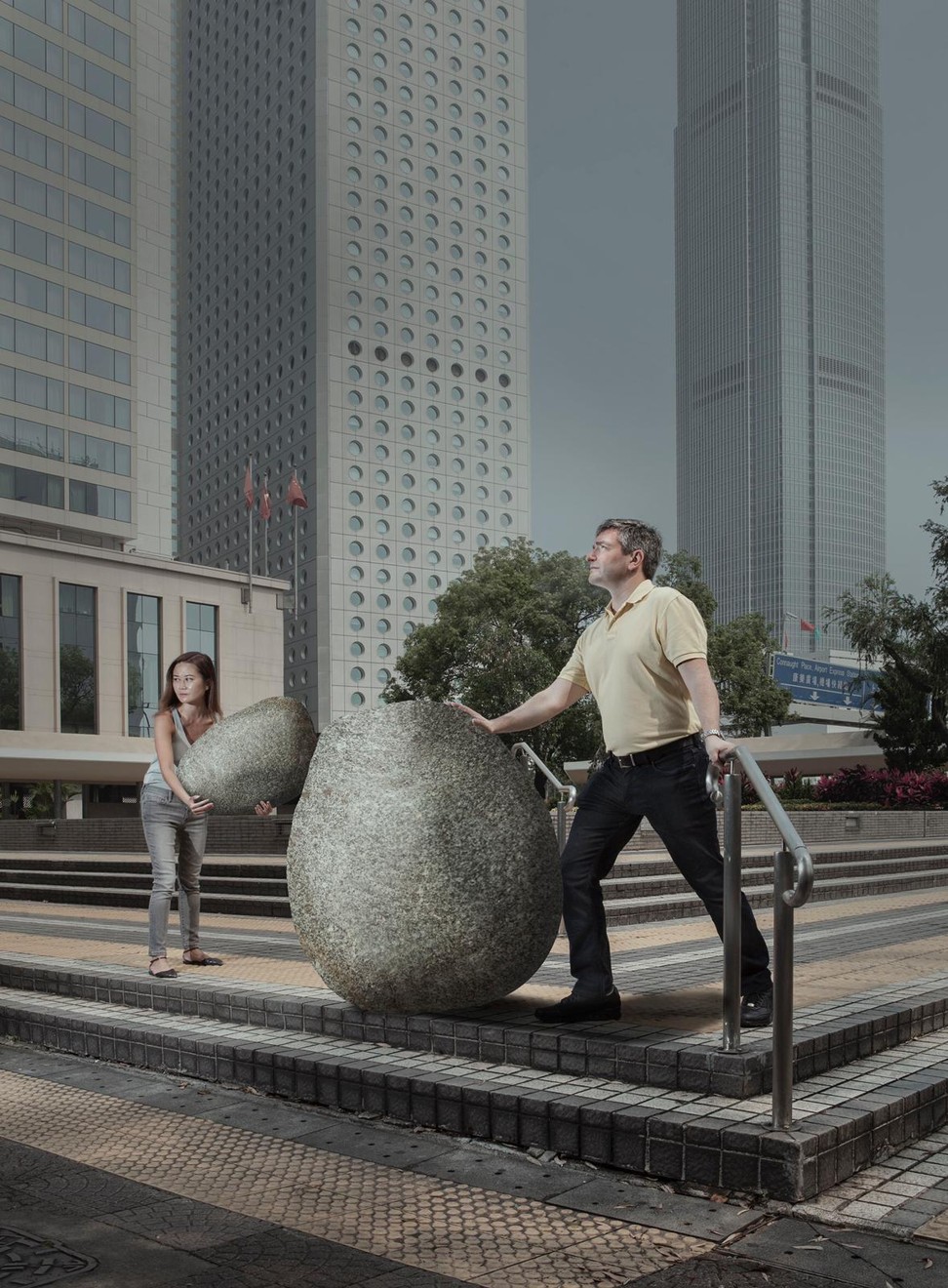 A survey by the
City Mental Health Alliance
found mental ill health is a common and widespread issue among Hong Kong professional services employees. The results in 2018 showed that 37 per cent of respondents have, at some point in their life, experienced mental ill health in employment (compared with 35 per cent in 2017), while 25 per cent of respondents experienced mental health problems while working for their current employer (compared with 24 per cent in 2017).
And it's not just working professionals. According to figures from the Hospital Authority (HA), the number of Hong Kong children and teens aged below 18 diagnosed with depression jumped by 118 per cent in five years.
Psychiatric patients under 18 treated in hospitals under HA management jumped from 26,740 in the 2014/15 financial year to a projected 36,380 patients in 2018/19, according to written replies from the
Food and Health Bureau to the Legislative Council
.
Psychiatric patients included people diagnosed with the autism spectrum disorder, attention-deficit hyperactivity disorder, behavioural and emotional disorders, schizophrenic spectrum disorder, and depression.
Among those taking part in what the Gaunts have tentatively called the Stones project are Wings Turkington and Rob Flack, both of whom have struggled with depression. British-born Flack says he was under a cloud and felt closed in, brushing his depression "under the carpet" after a string of traumatic experiences, from deaths to divorce, over a short time.
"Six months of weekly cognitive and group therapy sessions incorporating meditation and exercise helped me out of this dark place," says the 42-year-old.
The IT engineer says the experience has made him better at recognising symptoms of depression – from being withdrawn and distant as well as behavioural changes and changes in body language – not just in himself, but in others.
Hong Kong-born Turkington, who studied in France, Italy and Britain before returning to Hong Kong 14 years ago, says she has dealt with a "portfolio" of mental health issues – centred on anxiety and depression – since she was young.
"I had a misspent youth. I was popular with my peers but had difficulties connecting to that 'happy side' … depression is not the same as being sad, it's beyond that," says Turkington, who works in the legal industry.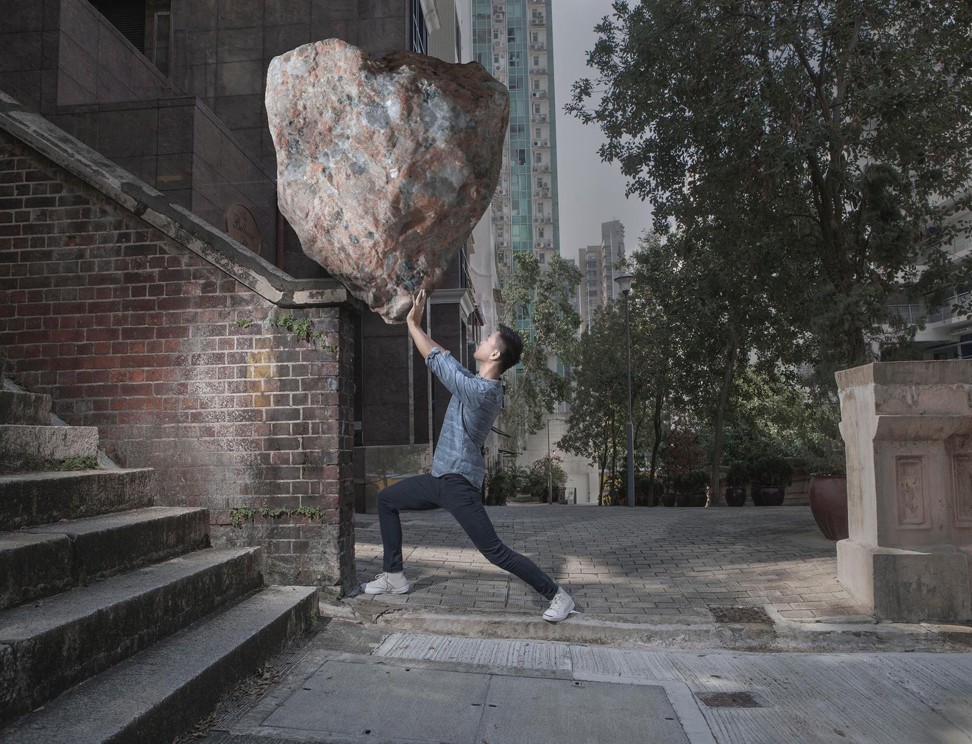 The pair, who are getting married in July and want guests to donate to charities that support mental health in lieu of gifts, say talking with trusted people is a vital step in managing depression.
James (who did not want to disclose his surname), 37, is also featured in the photo series. He says he has suffered from the extreme highs and lows associated with manic depression. Born in the Philippines, James moved to Hong Kong 13 years ago but in 2015 hit rock bottom when he overdosed on crystal meth, a powerful and highly addictive stimulant also known as ice, and GHB, a nervous system depressant.
He says he was caught up in the partying lifestyle in the LGBT community at the time – "a scene that glamorised drug use."
"I woke up [after my overdose] handcuffed to a hospital bed with two police officers in my room. Something had to change," he said, adding he recovered after 10 months in rehab in Thailand and the Philippines.
He says it's great that artists like the Gaunts are providing a platform to help bring mental illness into the open.
"This Easter weekend I'll be four years sober," says James. "Talking about mental health issues and showing people that there's light at the end of the tunnel, and people out there who can help, is so important."
This article appeared in the South China Morning Post print edition as: Images reflect crushing burden of mental illness