Wellness
Get more with myNEWS
A personalised news feed of stories that matter to you
Learn more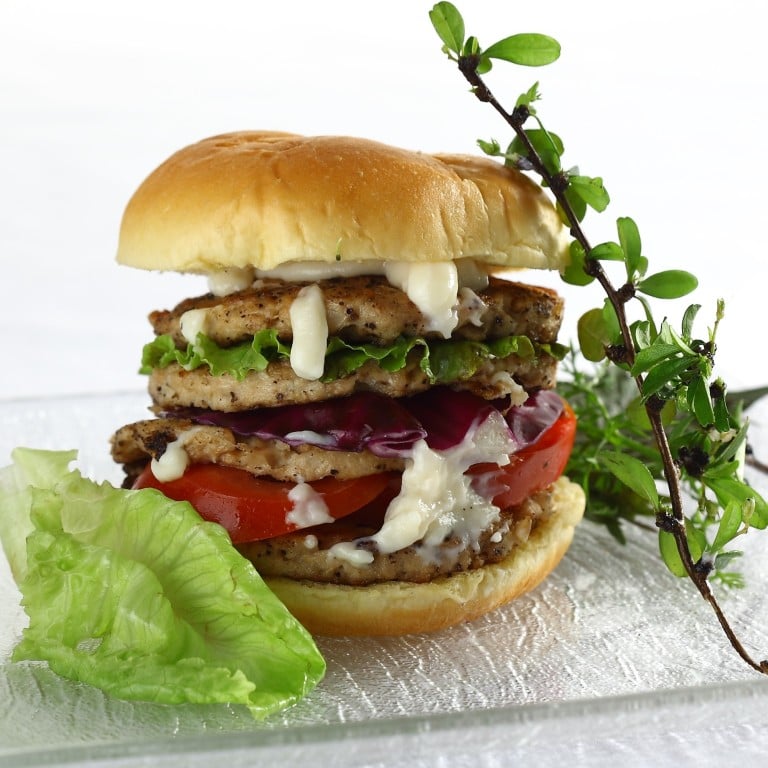 China's plant-based alternatives to take on Beyond Meat, Impossible Foods – and the world
Whole Perfect Food is among 10 Chinese plant-based meat manufacturers and distributors featuring at Meat Fest in Shanghai on Saturday
The festival hopes to raise the profile of China's plant-based meat manufacturers and promote healthy eating
Set up in 1993 and headquartered in Shenzhen, Whole Perfect Food is a plant-based meat manufacturer with annual sales of 300 million yuan (US$44.6 million). Founder Yu Zhaode is a Buddhist and for religious reasons does not eat meat or pungent vegetables like onions, garlic, scallions, chives and leeks.
Selling more than 300 products including faux oyster sauce, bacon, abalone, hamburger patties and grilled sausage, the Chinese company is eager to take on its Western counterparts like Impossible Foods and Beyond Meat. Senior marketing manager Zhou Qiyu says its food-making technology is on a par with the Western start-ups bent on revolutionising the global meat industry.
"Consumers and media don't know about us because we don't have the star power of the Western start-ups, which get investors like [Hong Kong businessman] Li Ka-shing and [Microsoft founder] Bill Gates," Zhou says.
"Dating to as early as the Song dynasty, China's traditional vegetarian recipes use tofu to make fish and elephant foot taro or konjac to make shrimp. Our company extracts [protein] from seaweed to make [vegan] seafood.
"We do three to 50 new product research [studies] every year, and have accumulated many patented technologies. This year, together with government officials, we set up a national-level research institute at Shenzhen University for soy protein isolate [and other plant-based products]."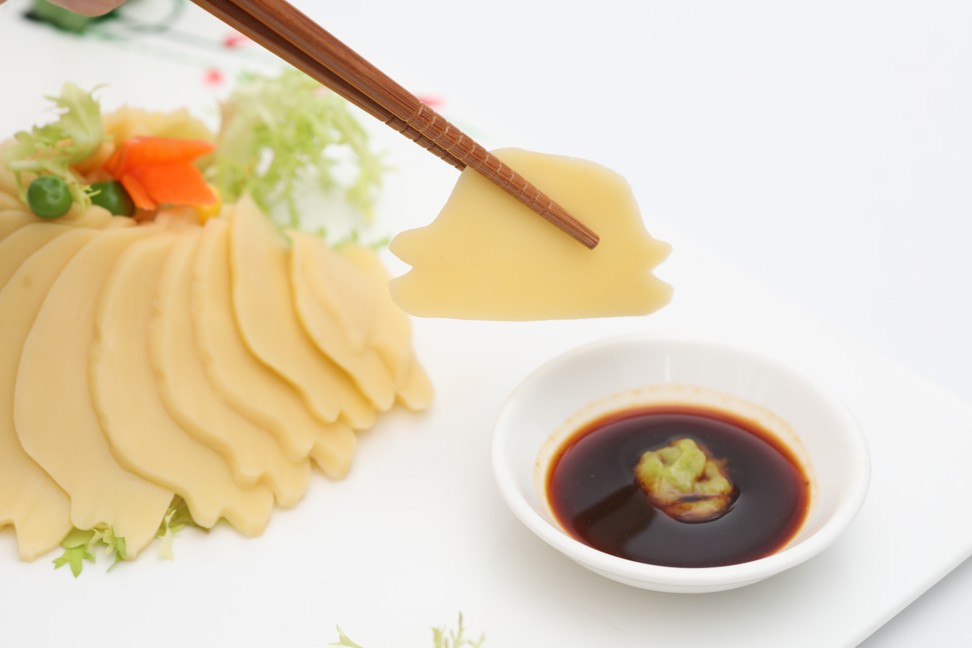 Whole Perfect Food is among 10 Chinese plant-based meat manufacturers and distributors to be featured at Meat Fest in Shanghai on Saturday. Organised by Vegans of Shanghai and Plant Based Consulting China, the festival aims to boost the profile of Chinese plant-based meat manufacturers and promote a healthy lifestyle based on meat alternatives.
Eve Samyuktha, founder of both Vegans of Shanghai and Plant Based Consulting China, believes the plant-derived meat alternatives offered by Western companies are similar to what China already produces.
"The difference between Impossible Foods and other [plant-based meat] manufacturers is that [the former] has invented and patented heme [the iron-rich molecule in blood that produces the deep-red colour in meat]. This molecule is what gives its patties the taste of real meat," she says.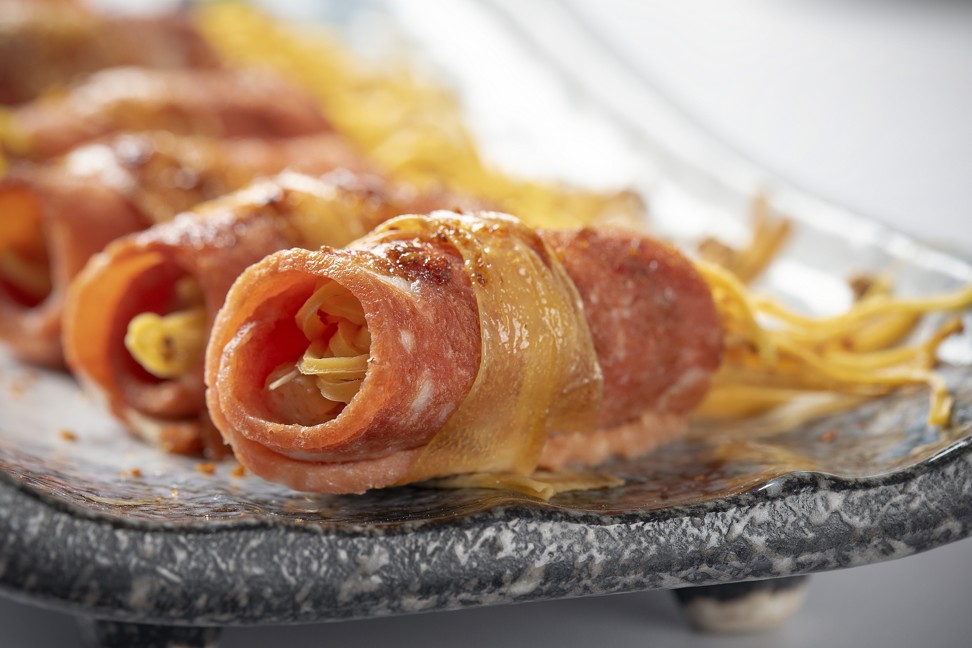 "If you look at the ingredients of Beyond Meat and Whole Perfect Food, for example, they are comparable. While Beyond Meat uses pea protein isolate, most of the products in China use soy protein isolates.
No comparative study [of the two isolates] has been made by industry experts. However, from a consumer's point of view, they feel similar to us in terms of texture, taste and quality."
Samyuktha is a former chemical engineer and a graduate of Imperial College of Science, Technology and Medicine in London. She hails from India and her family ate all sorts of animals while she was growing up – cows, chicken, pigs, sheep, goats, fish, shark, snakes and even insects.
She switched to a purely plant-based diet seven years ago, and left her career with a multinational corporation to become an advocate for this movement after she became aware of the impact of animal agriculture on the environment. Her campaigns swayed her sister and mother to stop eating animal products as well.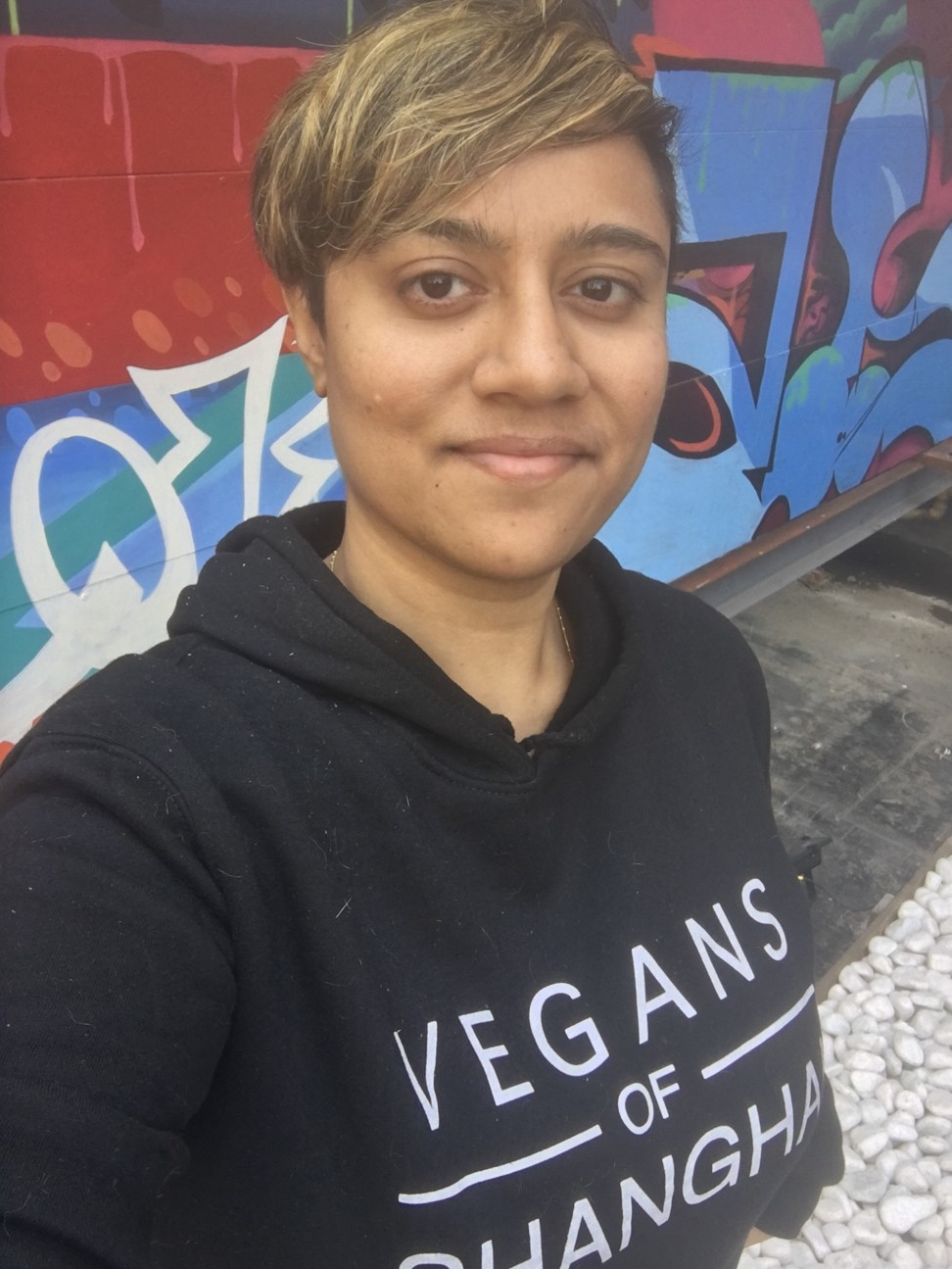 For two years before moving to China, Samyuktha lived in the US where she ate Beyond Meat's products three times a week. She says she has found China's vegan products to be on a par. She added that many Chinese consumers who want to reduce their meat consumption do not know about their home-grown plant-based meat makers.
"They asked us to find out how to import the offerings of Beyond Meat and Impossible Foods as they want to see these options in restaurants. They do not need to be so fascinated with them [as there are home-grown alternatives]," she says.
"Local vegan and vegetarian food manufacturers are pretty insular. They have never gone outside the niche Buddhist and vegan market."
According to research firm Markets and Markets, the global meat substitutes market was estimated at US$4.6 billion last year and is predicted to reach US$6.4 billion by 2023, with Asia the fastest-growing region.
According to Reuters, the San Francisco-based start-up Just, which is valued at US$1 billion and counts venture capitalist Peter Thiel's Founders Fund as one of its backers, is planning to introduce its mung bean faux egg product in up to six Chinese cities this year.
Beyond Meat, which is backed by Tyson, the world's largest meat processor, plans to start distributing in China in the second half of this year.
Since launching in five restaurants in Hong Kong last April, Impossible Foods' products are now available in more than 100 restaurants in Hong Kong and Macau, and the company plans to open in mainland China within the next two years.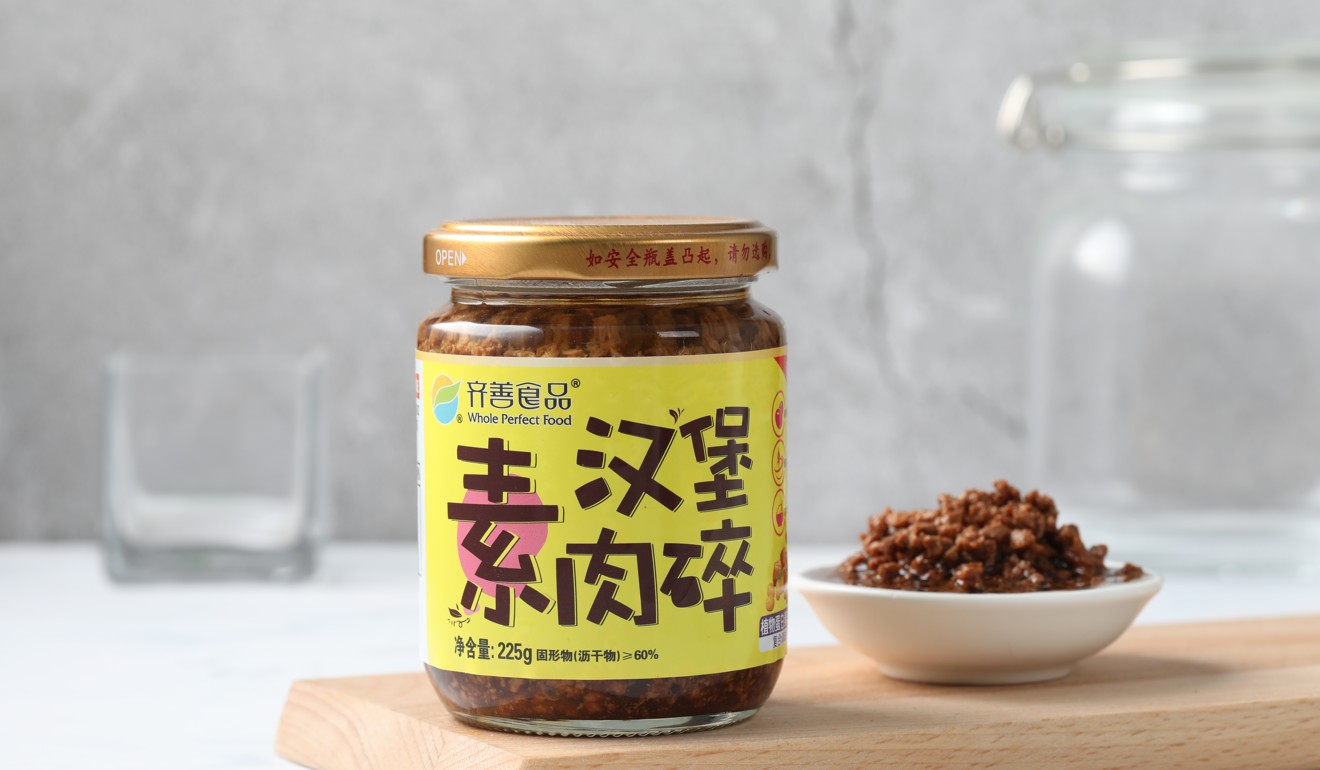 Western start-ups' eagerness to conquer the China market is understandable given the Chinese government's decision to cut down on domestic meat consumption. In 2016, the Chinese government outlined a plan to reduce its citizens' meat consumption by 50 per cent.
China now consumes half the world's pork and 28 per cent of its overall meat, which is increasing worries of obesity and diabetes epidemics. The 2016 dietary guidelines outlined by China's health ministry recommend that the nation's 1.3 billion people consume no more than 40g to 75g of meat per person each day.
US-based specialised venture capital fund New Crop Capital, whose portfolio includes Beyond Meat and Memphis Meat, has commissioned Dao Foods – a Chinese firm set up last year by social entrepreneurs Tao Zhang and Albert Tseng – to serve as its exclusive financial adviser to source and invest in Chinese plant-based ventures.
Tao says they, as an impact fund, hope to help Chinese plant-based meat manufacturers go mainstream.
"When we [first] started, we thought about introducing some of the Western companies to the mainland China market. But as we did more research and met with local stakeholders, it turned out there are home-grown opportunities we can take advantage of," Tao says.
"We now focus on seeking home-grown entrepreneurs who could become Chinese equivalents of Beyond Meat or Impossible Foods. We are very optimistic about the long-term potential of China in this regard."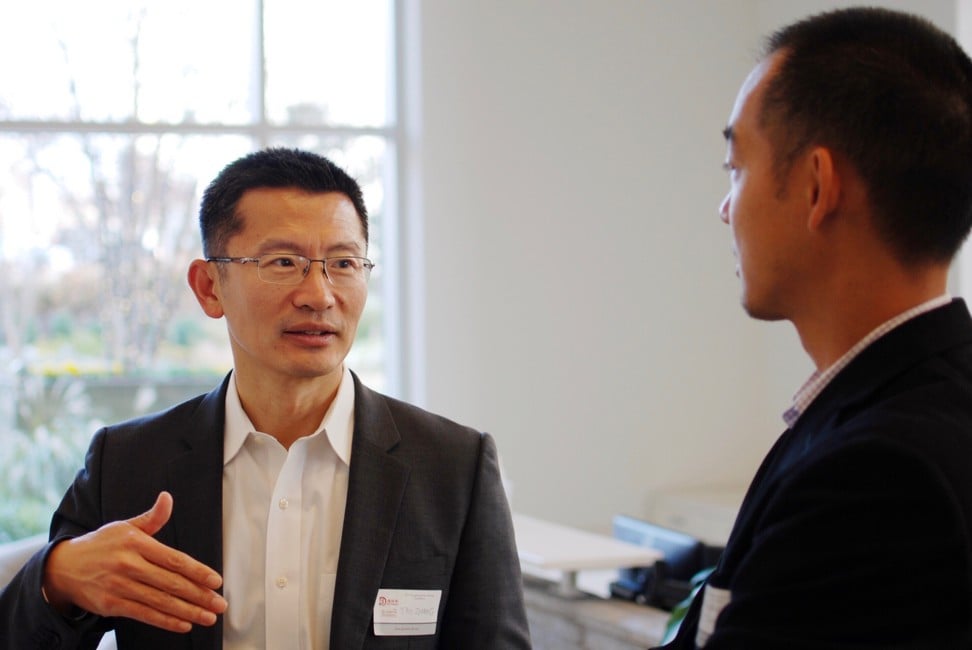 Samyuktha adds that instead of targeting the Buddhist and vegetarian market, the coming Meat Fest in Shanghai aims to introduce Chinese plant-based meat firms to the mainstream market.
"We are religion-free. We don't come from any animal welfare organisation. The Chinese are long used to calling their home-grown plant-based products Buddhist meat. But for us, such a name made no sense, as it should be called plant-based meat."
With overseas sales of Whole Perfect Food accounting for only 8 per cent of its annual sales, Zhou says it has recently set up a specialised unit to boost them.
"We want to become a global brand," he says. "We are not strong in marketing. Over the past decade, we have supplied overseas supermarkets. But we never successfully cracked the domestic overseas markets."
Zhou adds the company's products are versatile which can suit both Western and Chinese palates.
"For our overseas products, we avoid using some Chinese medicine ingredients like Angelica sinensis which are found in our domestic products. We use Western ingredients like rosemary and onions. Western products are also lighter in flavour."