Wellness
Get more with myNEWS
A personalised news feed of stories that matter to you
Learn more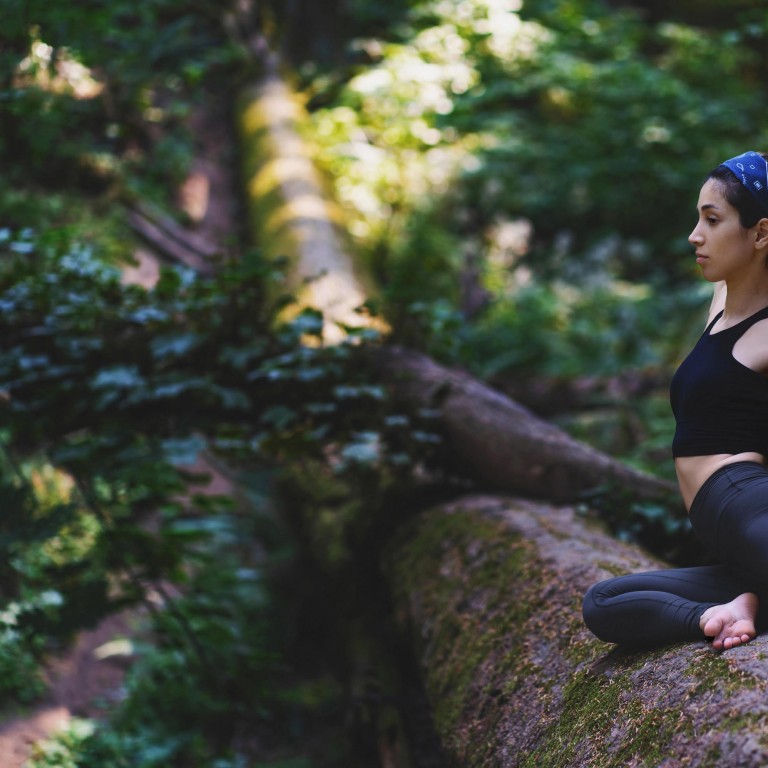 Where nature is the therapy: how forest bathing reduces stress, both mental and physical
Nature therapy, such as forest bathing – mindfully walking through nature – can help to reprogram our overstimulated minds and bodies
Engaging mindfully with nature can put you in touch with your 'deep ancestral programme', a Harvard-trained academic says
We walk in silence slowly through the forest in Gunung Mulu National Park, Malaysian Borneo, and in the stillness, nature comes into sharp focus – the thick moss on tree trunks, the latticework of fine vines, a lizard that scuttles across the path. There's the gentle gurgle of the Melinau River and the chatter of birds.
Without the intrusion of conversation, the vividness of the jungle becomes surreal, dreamlike. I begin to relax, my shoulders drop.
This is how our forebears walked through the forest thousands of years ago – slowly, attentively, listening for the sound of water, possible food, smelling and touching, all the senses engaged. And walking through the forest in a similar manner helps to reprogram our overstimulated minds and bodies, and bring us back to optimal health, says Professor Gerard Bodeker, chairman of the Mental Wellness Initiative for the non-profit Global Wellness Institute.
"Attentiveness to the whole forest environment has been part of our evolutionary history, and coming back into nature in a way that is attentive connects us to our deep ancestral programme," says Bodeker, who is also the director of Ayus Wellness, a wellness experience company founded in the rainforest in Mulu, Borneo.
The idea of nature therapy has been around a while. The American biologist Edward Wilson coined the term "biophilia" in 1984 to explain the connection humans seek with the rest of life. Also in the 1980s, the Japanese developed the practice of shinrin-yoku or "forest bathing", which is all about taking in the atmosphere of the forest during a leisurely walk.
Since then there has been a growing body of research that examines the immersive effects of being in nature and its transformative effects on mental health, general well-being, reduction in depression and anxiety, improvement in sleep and overall resilience.
"That comes not through hiking or jogging through a forest, but from walking very slowly, about 1km an hour, meandering through, as our ancestors would have done," Bodeker says.
Gunung Mulu National Park, a Unesco World Heritage Site, is an ideal place to indulge in some serious nature therapy, but you don't need to go all the way to Borneo – those in Hong Kong, for example, have it right on their doorstep.
"Hong Kong is uniquely blessed among mega-cities in having so much nature around – no one is far from a natural area. A lot of people will be jogging through it, but try an immersive walk through it," Bodeker says.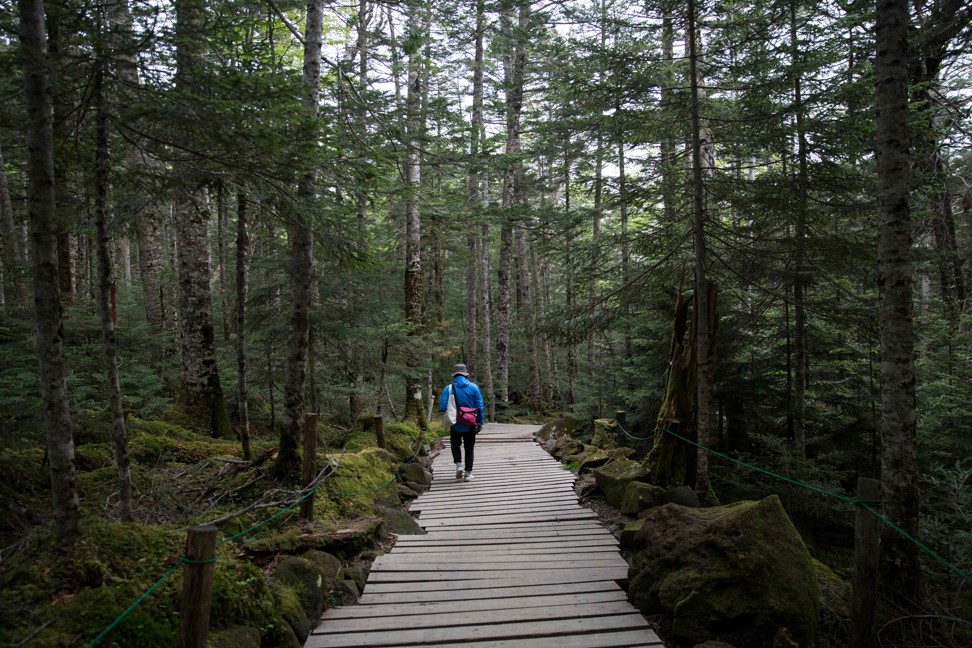 We have completed the snails-pace walk through the forest and are sitting on the wooden deck overlooking Clearwater Pool, where the water is indeed so clear you can see the sandy bottom. The pool is filled with cool water that seeps through a limestone rock face. Beyond that is a vast cave system, one of the largest in the world.
Bodeker explains that, when a group of Taiwanese Buddhist monks visited the pool a few years previously, they said they saw an extraordinarily powerful spiritual light coming from where the water seeped through the rock face. I squint, but can't see the spiritual light. However, I can feel the serenity of the place.
"It's a special, restful place. We decided to make it the epicentre of the Ayus Wellness programme," Bodeker says.
Ayus Wellness was launched in June at the Mulu Marriott in Borneo, co-founded by the hotel's owner, Robert Geneid, and Bodeker, a Harvard-trained public health specialist. At the heart of the programme, which the founders hope to roll out at spas in Izu, Japan and Java, Indonesia in the next couple of years, is the focus on immersion in nature.
"I don't think you need an aromatherapist, a crystal therapist and the like. Nature does more than all of them put together," says Bodeker, who was working on a report for the Global Wellness Institute when they conceived the idea.
The report draws together the most recent research on mental wellness. Of particular interest is the section on neuroplasticity – when wellness habits prompt our brain to change and rewrite itself.
Simply put, although our brain is more malleable when we are young, even in adulthood it is still possible to change. This means the negative effects of past neglect and trauma can be mitigated, or even erased, by boosting neuroplasticity. Among the ways of doing this is spending time in nature – which is at the core of the programme – as well as meditation, massage, relaxation and sleep.
All these elements are woven into the Ayus experience – there's plenty of fresh turmeric in the curries at dinner, and guests enjoy daily shots of pegaga (centella asiatica) juice, a herb known to improve memory and cognition; there are daily yoga and meditation sessions out in nature.
But the absolute highlight has to be the rainforest itself. For those with a head for heights, the best way to enjoy it in Mulu has to be on the canopy walk.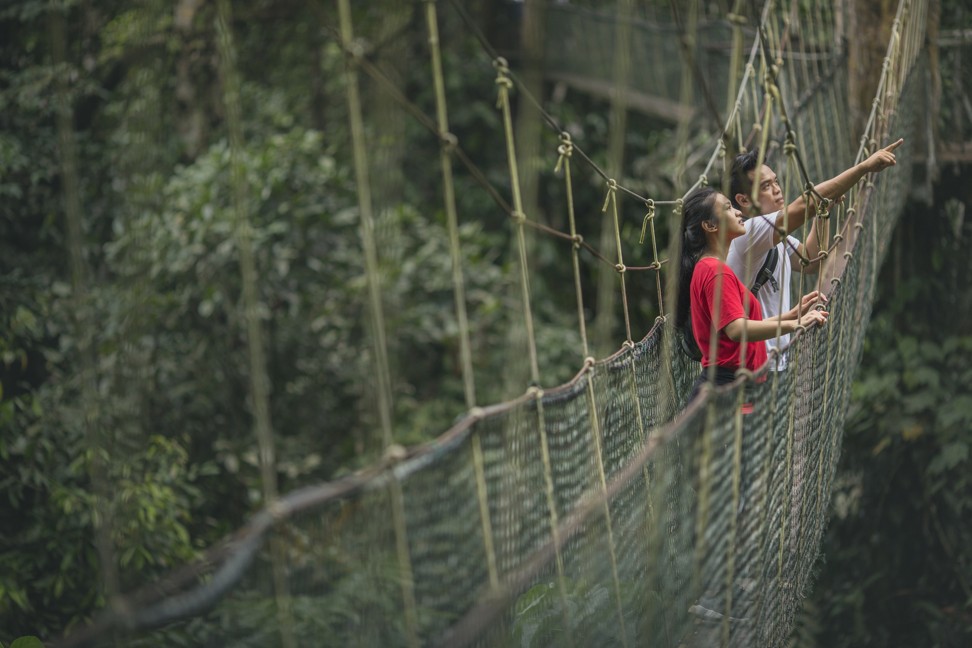 The Skywalk in the Gunung Mulu National Park is 480 metres long, making it the world's longest tree-based canopy walk. The narrow wooden bridge is 25 metres above the forest floor and takes you directly through the lush canopy; there are birds, butterflies, someone spots a pygmy squirrel, and all around the deafening cry of the cicadas.
Bodeker is walking behind me. He'd advised us to take it slowly, to absorb the experience fully. He slips some way behind and I assume he's making the most of shinrin-yoku, a practice that is said to boost the immune system, reduce stress and blood pressure, and improve mood and sleep. We get to the end of canopy walk and there's no sign of him – perhaps even our slow pace was too fast.
Finally, he emerges. No, he wasn't deep in shinrin-yoku, he has a fear of heights. Hats off to the professor – even acrophobia couldn't keep him out of the forest.
Kate Whitehead tried the Ayus Wellness programme as a guest of Mulu Marriott.
Getting there: Mulu is accessible by air from either Kuala Lumpur or Miri, Borneo. For Ayus Wellness programme details: ayuswellness.com
Ayus Wellness Experience (AWE): the five pillars
1. Well mind
At AWE – Guided forest immersion connects you to the 60-million-year-old rainforest and helps restore peace of mind. Yoga and mediation sessions are held in the great outdoors.
DIY in Hong Kong
– Join one of the many yoga studios – Iyengar Yoga (iyengaryogahongkong.com), Pure Yoga (pure-yoga.com/hongkong), Santi Space (santispacehk.com), Anahata Yoga (
www.anahatayoga.com.hk
)
2. Wellness nutrition
At AWE – Feast on a vegetarian menu based on Borneo plants and herbs as well as a daily shot of pegaga (centella asiatica) juice, a powerful brain tonic.
DIY in Hong Kong – If you find it hard to go full-veggie, try alternate veggie days and instead of skipping out of the office for a coffee try a juice bar such as Genie Juicery (IFC, Central, tel: 2644 5875) or Be Juiced (45 Peel Street, Central, tel: 2668 6231).
3. Sleep 
At AWE – Experience a special sleep enhancement programme that draws on recent sleep science and Eastern wellness traditions to ensure a deep, restful sleep.
DIY in Hong Kong – Stop drinking coffee after lunch, go to bed earlier and ditch the smartphone two hours before you retire.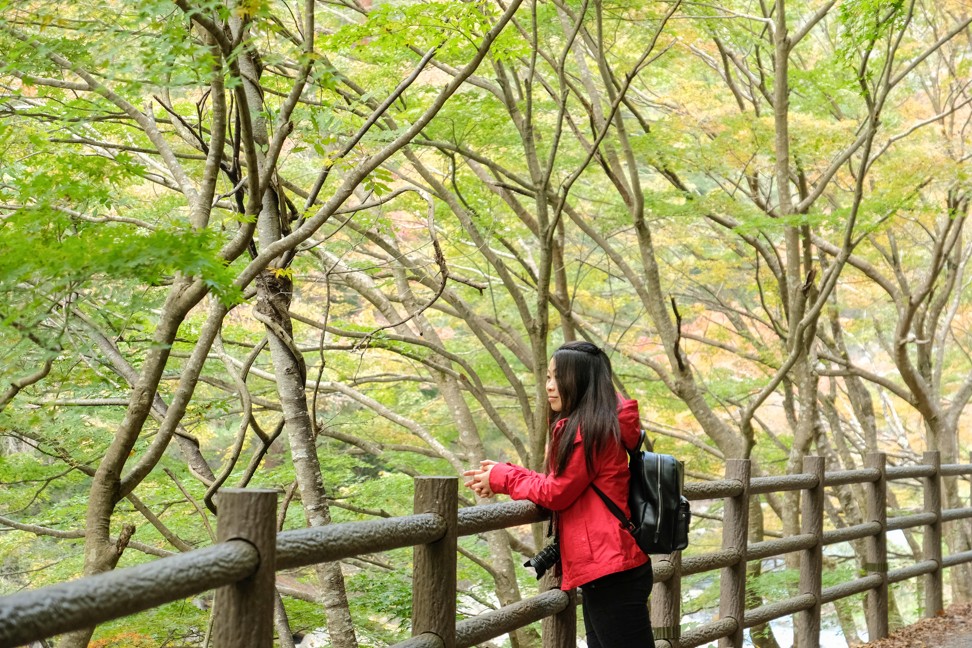 4. Anti-ageing and skin health
At AWE – Enjoy a deep-tissue massage by a master practitioner from the local Penan community. And spend immersive time in the rainforest, which is said to rejuvenate you from a cellular level.
DIY in Hong Kong – Opt for superfoods where possible – dark, leafy greens, berries, fish, yogurt and nuts. And treat yourself to a deep-tissue massage.
5. Energy and strength
At AWE – Walk through the Mulu rainforest and cave systems to boost your physical strength and awareness of self.
DIY in Hong Kong – Walk through a country park or a green area near your home or office – and make it part of your daily or weekly routine.
This article appeared in the South China Morning Post print edition as: In awe of flora and fauna