Wellness
Get more with myNEWS
A personalised news feed of stories that matter to you
Learn more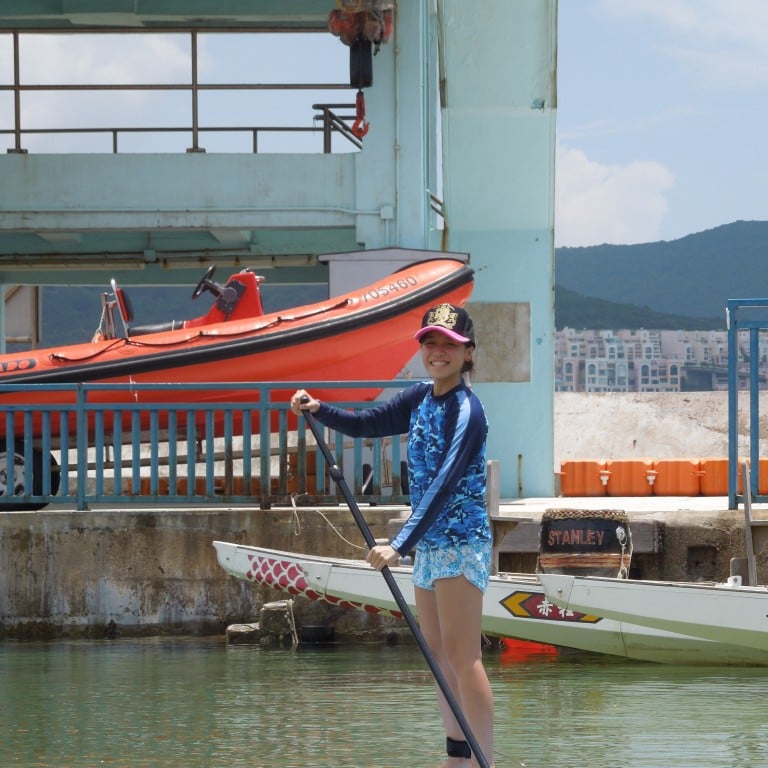 Baby on board: here's why stand-up paddleboarding is great exercise for new and expecting mums
The water-based sport offers pregnant women and those who have recently given birth a low-impact, full-body workout
It helps restore balance to the body, strengthens core muscles, and brings back a social aspect to a person's life when they might need it most
Over the past five years, Sian Hooper has increasingly incorporated strength training alongside high-intensity interval training (HIIT) and cardiovascular workouts to keep in shape. She was not prepared to sacrifice her achievements, even when she found out she was pregnant.
"After working hard to build up a good baseline of strength over the last few years, I didn't want to let this go," said Hooper, who works in commercial sales at Bloomberg LP in Central, Hong Kong's financial district. "I was eager to maintain a level of strength training throughout my pregnancy."
Hooper, however, didn't know where to start. She knew the
benefits of exercising while pregnant
, but found herself tired and confused after trying to put her own regime to work in the gym.
That's when she chanced upon Esther Bland's company, Aqua Terra Performance.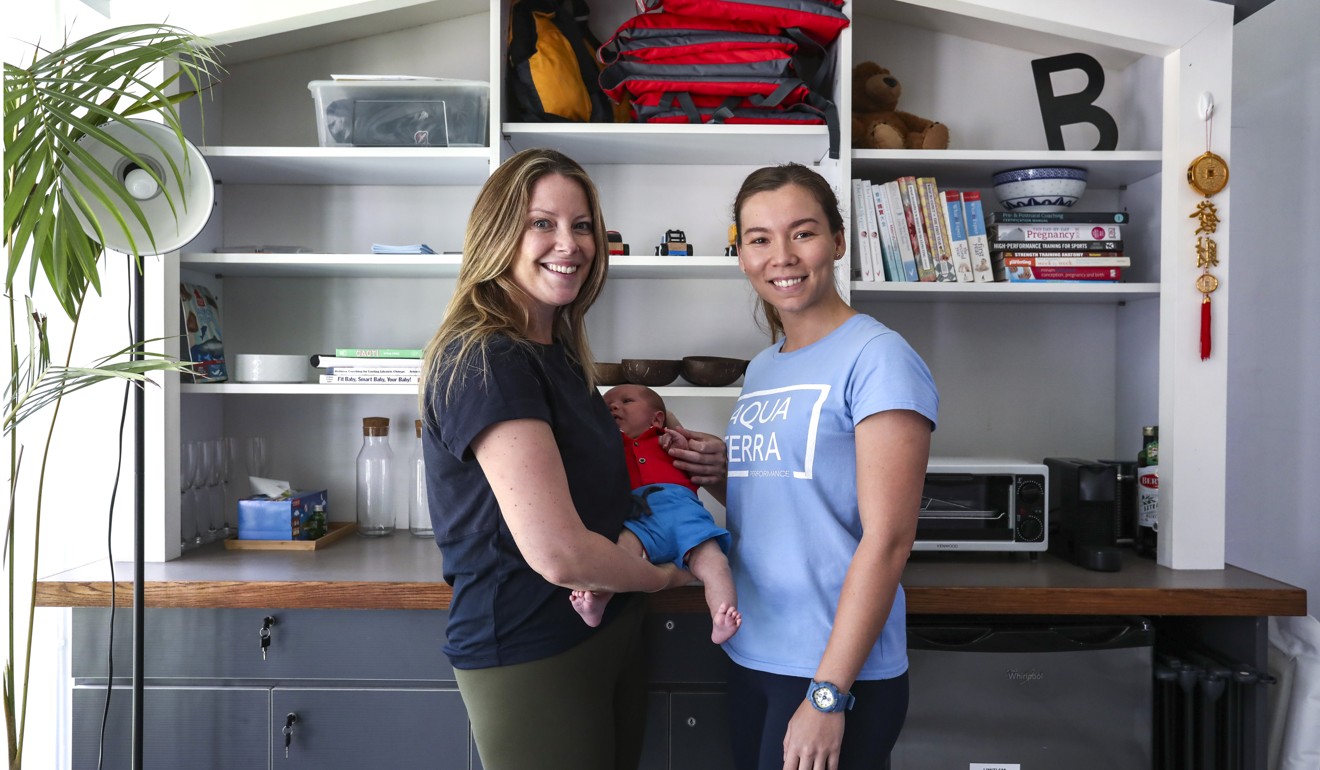 Bland is a pre- and postnatal exercise specialist and personal trainer. Her company provides training and water sport exercise to clients from a studio in Stanley Bay, in the southern part of Hong Kong Island. She is also trained as a swimming instructor.
"I find being by the water very calming. I don't know if it is 100 per cent true, but I have heard that people who live by the sea tend to live longer lives," said Bland. "I love the water sports community in Hong Kong. There are so many athletes across all disciplines, from windsurfing, to rowing, to dragon boat."
In addition to providing pre- and postnatal tailored training and workout programmes, Esther is inspiring new mums to take up a new form of exercise in their journey to regain strength post pregnancy.
"Stand-up paddleboarding might not be at the top of everyone's mind when it comes to postnatal recovery. However, I believe that it has advantages over other exercises," said Bland.
Some of those benefits include a low-impact, full-body workout that is fun. According to Bland, paddleboarding helps restore balance and strengthen core muscles while improving posture and alignment to promote healthy breathing patterns and spine support.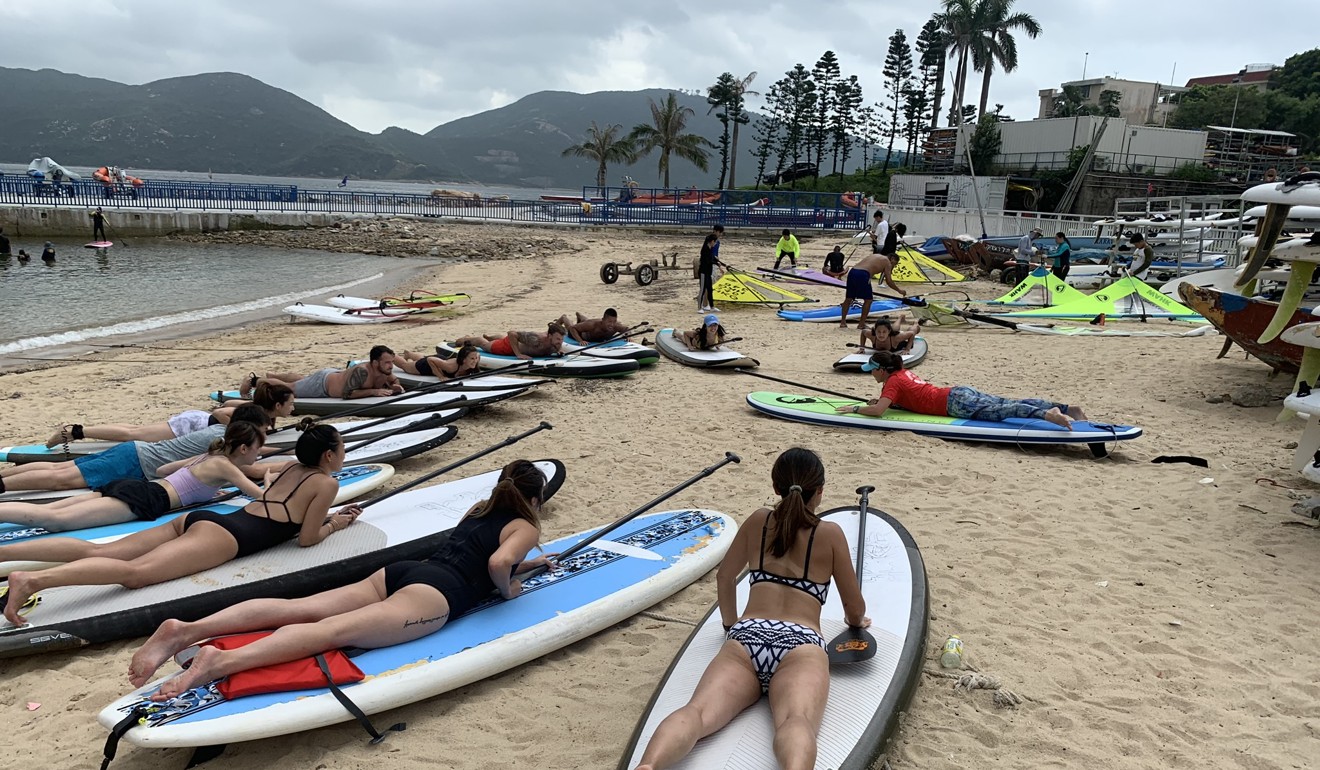 "Plus, you can also meet other new mums while getting a dose of vitamin D," said Bland.
No specific studies highlight the benefits of postnatal paddleboarding, but the type of workout and muscle groups used during the exercise are consistent with what specialists indicate as paramount in recovery training.
"Your core muscles will undoubtedly have been affected by pregnancy and child birth," said Emma Piachaud, a physiotherapist at Hong Kong Sports Clinic, a physiotherapy clinic in Central.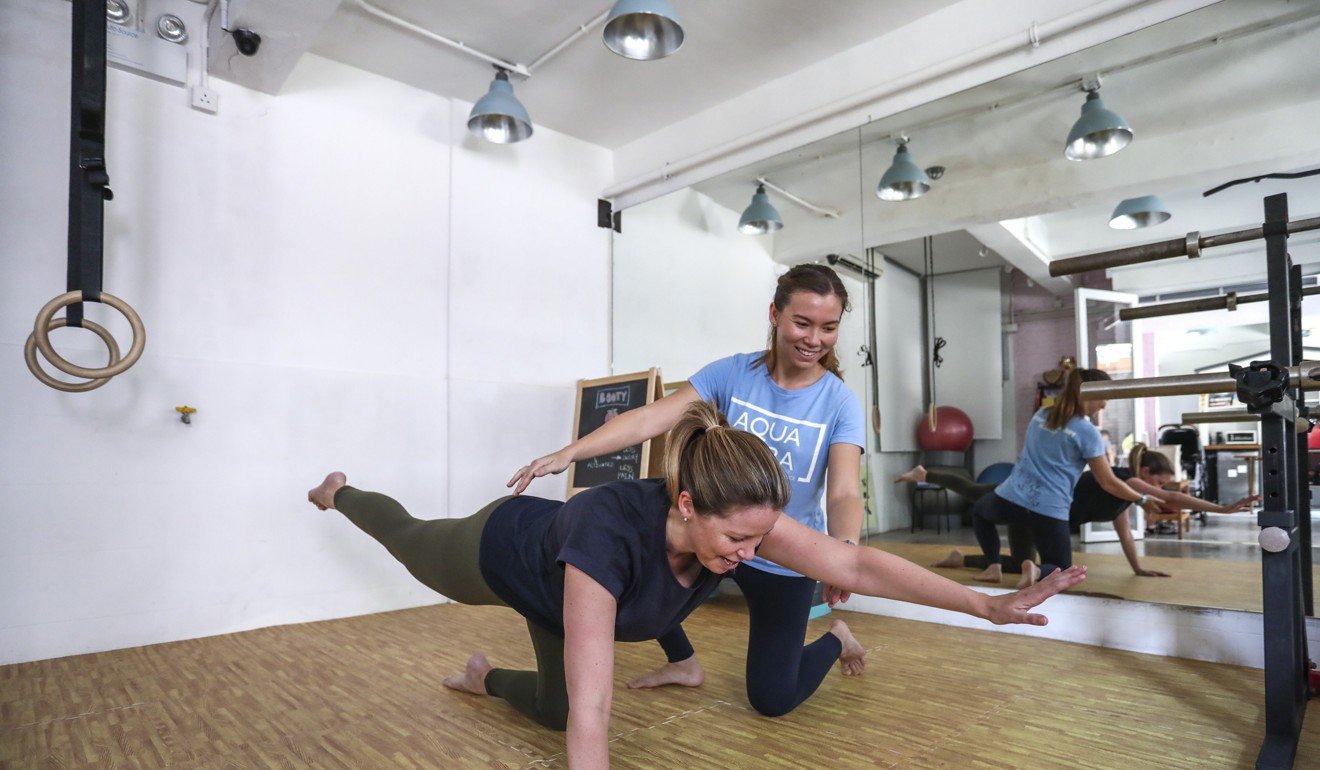 "Abdominal muscles have been overstretched, your pelvic floor muscles can become weaker or dysfunctional, your diaphragm has changed to accommodate your growing tummy which can affect your breathing mechanics, and your back muscles are likely to have shortened."
"Taking the time to train your core muscles after giving birth is important – the focus should not just be on strengthening but on regaining proper function and co-ordination, so that you have a reflexive core that can cope with the demands of higher impact, more strenuous exercise."
Of course, every postnatal woman should receive confirmation from their doctor on when it is safe to begin to exercise – a time period that varies for each case.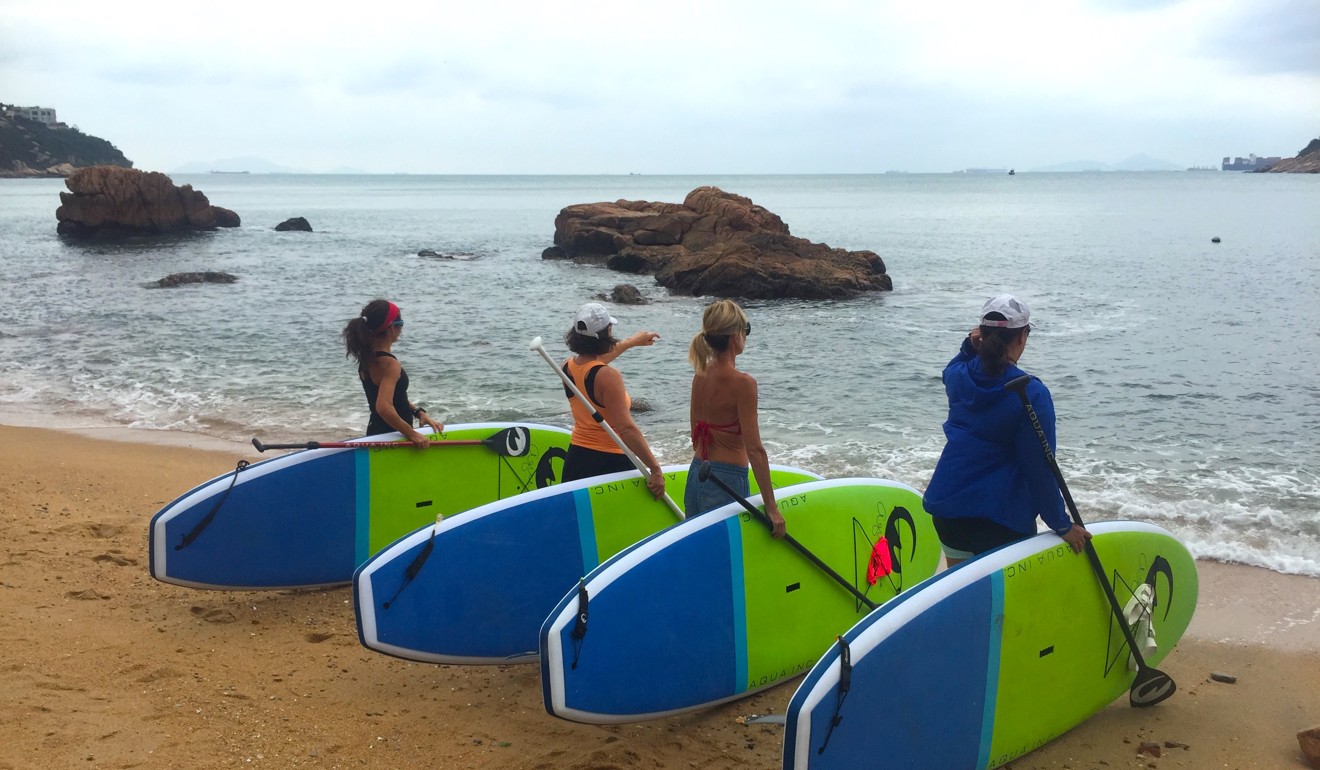 Once cleared, Piachaud recommends removing all hard-impact exercises from your regime for a short time. Heavy-impact exercises can include running or skipping and, in some cases, weightlifting.
"Pregnancy hormones, such as relaxin (which softens and loosens your ligaments and connective tissue), can still be active in the body up until five months post-delivery," said Piachaud.
"This impacts your joint stability and can make you more prone to straining your joints or muscles.
Lower impact workouts
are advisable when first returning to exercise."
Piachaud recommends avoiding training superficial abdominal muscles through exercises like sit-ups, crunches, and planks.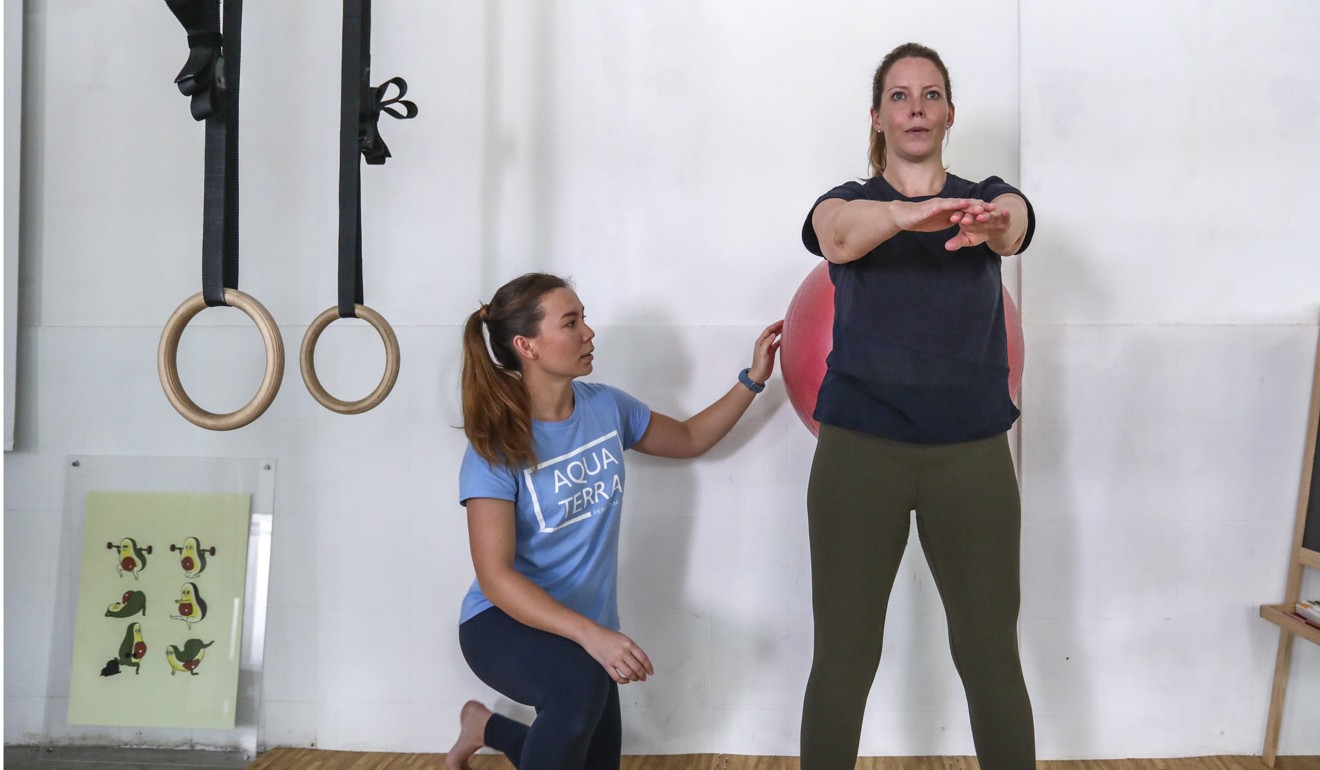 Paddleboarding has a reputation for being low-impact as there is little movement, other than using your core to propel your board. And the extended time on your feet pushes you to maintain a tight posture and activates your back muscles, Bland says.
If paddleboarding is too much of a challenge, then physiologists recommend walking or swimming as the most simple exercises a pre- or postnatal woman can undertake.
For Hooper, the benefits in seeking a structured training schedule pre- and post-delivery were innumerable.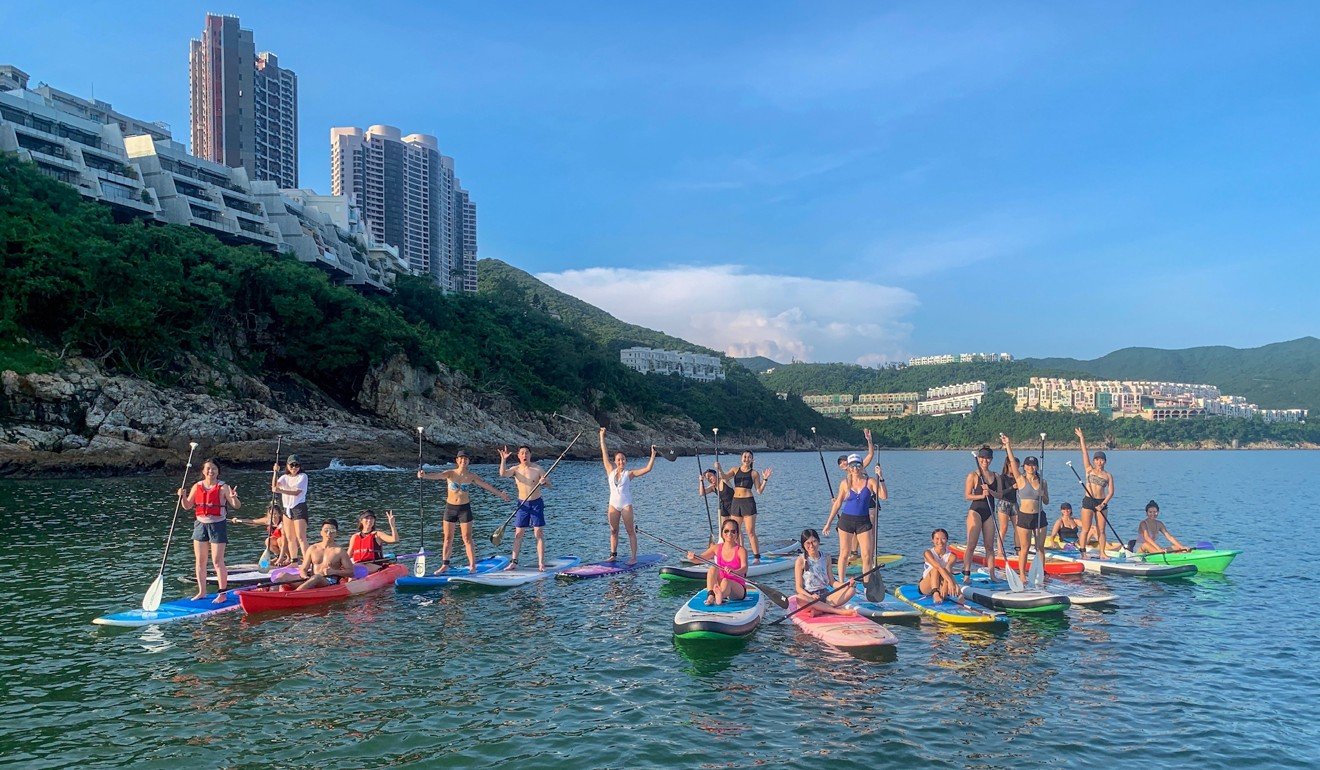 During her pre-delivery sessions, Hooper believes the time to focus on herself allowed her mental clarity, while the breathing and stretching exercises taught her how to relax and listen to her body's needs.
After an unexpected emergency C-section, Hooper was nervous about her recovery but was surprised at how effective her rebound was and how much the training helped her.
"Day to day, post-delivery – I am still feeling the benefits," said Hooper. "Standing up from the sofa hands-free as you cling onto your newborn, bending over the cot to pick your child up or down, doing pulse squats to help soothe your child – [these are] all movements that have featured in my training."
This article appeared in the South China Morning Post print edition as: Stand-up paddleboarding a boon to new mothers