Wellness
Get more with myNEWS
A personalised news feed of stories that matter to you
Learn more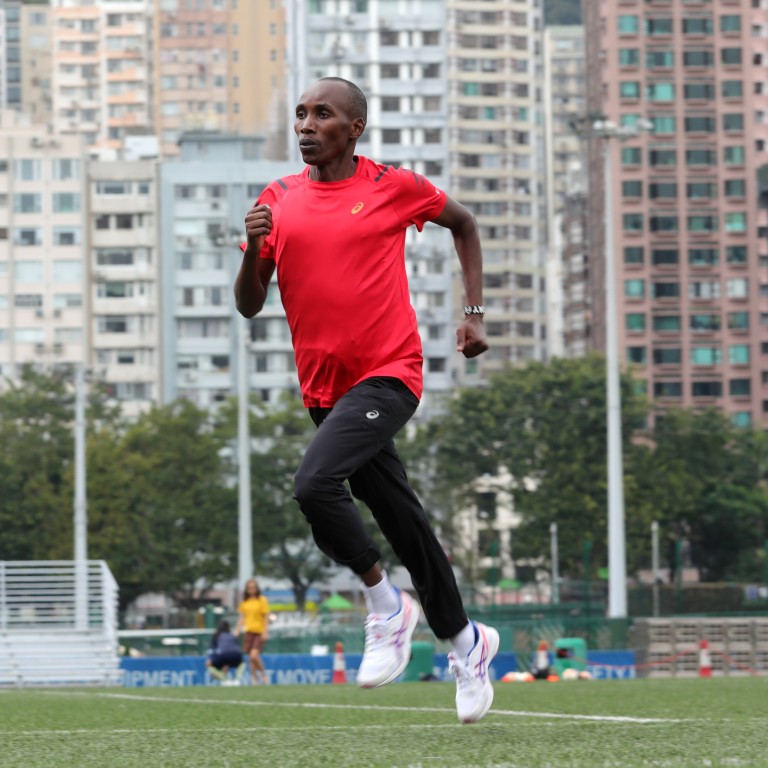 Running tips for marathon hopefuls from a Kenyan champion: motivation, avoiding injuries, mindset and more
Professional marathon runner Lukas Wambua Muteti has raced across Asia for the last decade, and shares his skills in training sessions in Hong Kong
He says many people starting out jump into group sessions with experienced runners, something that is unlikely to end well
With cooler weather and high-profile races coming up in Hong Kong – including this month's Oxfam Trailwalker and the Hong Kong 100 in January – it is the perfect time for city residents to take up long-distance running.
Beginners, however, may be unsure of where to start and how to avoid injury. That is why professional Kenyan marathon runner Lukas Wambua Muteti addresses both concerns in the coaching sessions he holds for would-be marathon runners in Hong Kong.
Muteti, who comes from a family of coffee bean farmers, started his running career in 2008 and has since won a number of prestigious international marathons. During his coaching sessions, the 34-year-old shares training tips from Kenya, a country known for producing world-class runners.
Here is what he has to say about warming up, posture, mindset and more.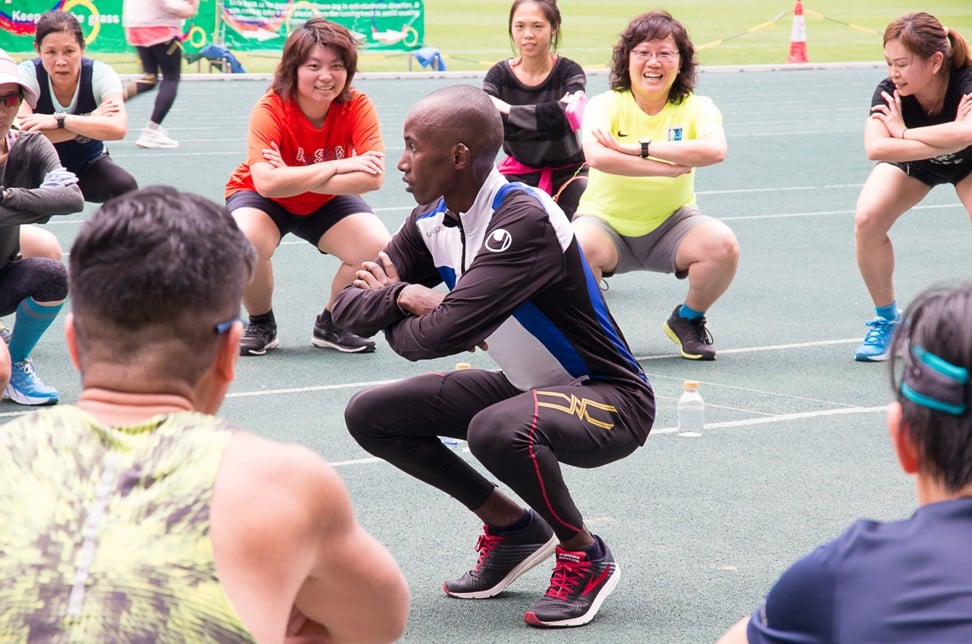 How Kenyan runners train
Muteti says the first month at Kenyan running camps is focused on strength and muscle building, followed by a second month concentrating on endurance. Once athletes near race readiness, the focus shifts to speed. By the time a race kicks off, the runners have a solid foundation of running behind them.
"The problem in Hong Kong is runners begin by joining a fast, experienced training team," he says. "It won't work. You [need time] to accumulate mileage, learn your weaknesses and master the basics."
Kenyans also train in groups, Muteti says, as friends motivate one another to keep going.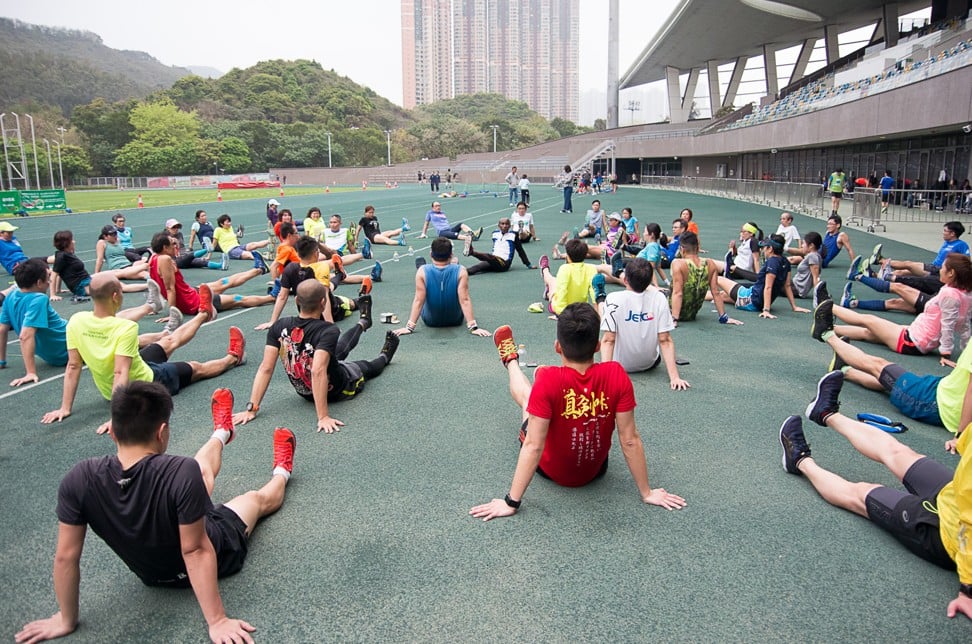 Starting your journey to race readiness
Hong Kong-based Fiona Shek Hoi-wai trains under Muteti. She was a sprinter in university, and began long-distance running for fun a decade ago. She started entering marathons in 2015. This year she won the China Coast Marathon's half marathon and was first runner-up in Hong Kong's 2019 Standard Chartered Marathon, both in the women's Master 2 category.
"When I was a sprinter, I thought marathon runners were insane," says Shek, who works in public relations. "Running a distance of over 42 kilometres [was] as unimaginable as a journey into space."
Today, however, Shek says that with a strong foundation, anyone can train up to complete a marathon.
She used to go jogging once or twice weekly to keep up her fitness in between marathons, but as she improved she ramped up the intensity. Now she runs six days a week and wakes up at 5.30am to fit the training in. She joined Muteti in April this year, after her podium finishes, to push herself under the Kenyan-style training programme.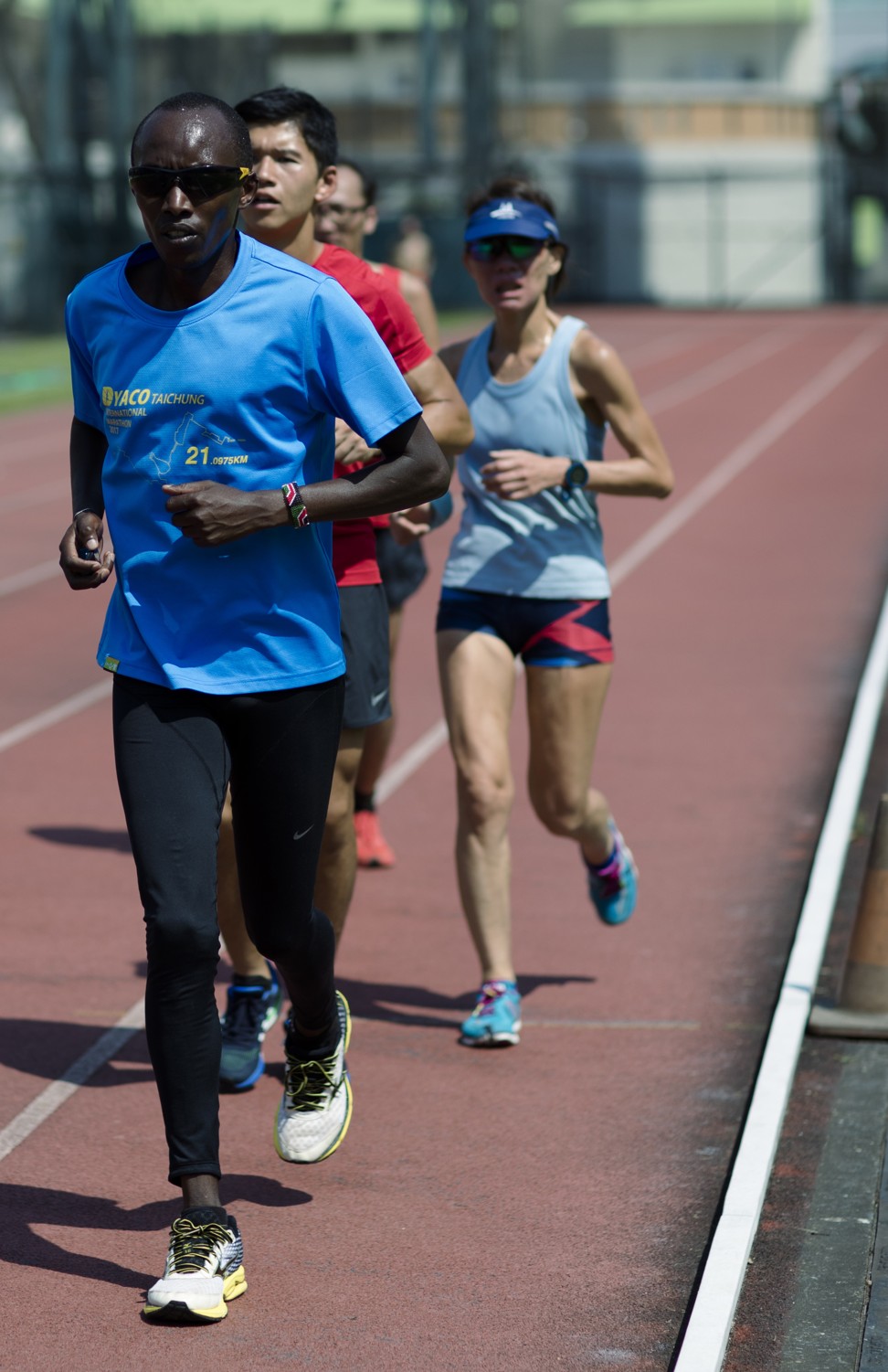 As basic as it sounds, Muteti emphasises three elements to any training session: warming up, flexibility and cooling down. "Flexibility is very important," he says. "It strengthens your joints, and important muscles like your hamstrings."
Beginners must learn to vary their pace. Muteti suggests a combination of running and walking for your first one or two months.
"Say you run for one kilometre. If after that you are not comfortable, just walk," he says.
Shek observes that Hong Kong training often lacks the build-up approach that Muteti employs.
"Many local running clubs are race-oriented, offering a 'no pain, no gain' approach," she says. "The Kenyan approach is more focused on [moderation] and adaptation."
Muteti's additional tip is to run on slopes instead of flat ground to build leg and hip muscle strength. Even a 30-second run uphill, followed by a return to walking pace after, is enough to get started with. He advises against running downhill, as you may place too much pressure on joints, risking injury.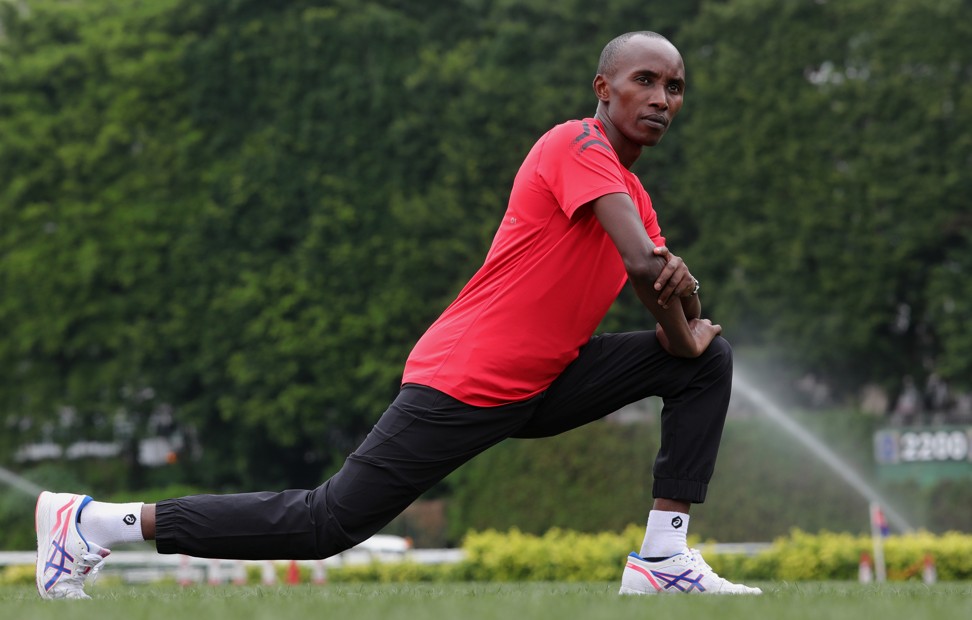 Preventing injuries
Muteti identifies strength, posture, running surface and adequate rest as four factors in injury prevention.
"If you're a beginner, your body – your tendons, your joints – are not strong enough yet," Muteti says. "That's why I say you should mix your running with walking, so you don't hurt yourself."
Incorrect running posture is another common cause of injury, particularly for new runners. Optimal postures for those of different weights will vary.
"Beginners need to find the pose most comfortable for them, instead of imitating others," Muteti says. "When you are not strong yet, your posture has to be different."
He also recommends running on grass, as opposed to concrete or hard ground, which are rough on joints. An alternative is artificial grass, which can be found at Hong Kong sports grounds such as the Happy Valley Recreation Ground where Muteti usually coaches.
Finally, rest and recovery are a core element of running safety.
"Lukas teaches me that rest is essential in training," Shek says. "Never feel guilty about taking rest. Only rest can help you recover, rebuild muscles and recharge."
All in the mind
While a well-designed training programme is key, Muteti says running is 80 to 90 per cent mental.
"Sometimes you struggle. Sometimes it hurts. But if you have the mental strength, you ignore pain to achieve what you want," he says.
Shek agrees that there is lots to learn from having the proper mindset.
"The perseverance, resilience and mindfulness from training helps me in every aspect of my life," she says. "I've needed to build a healthy mind to cope with stress, failure and achievement."
If you have decided
marathon running could be for you
, Muteti's coaching sessions, named "Run with Lukas", are available in Hong Kong, bookable through his Facebook fan page. Part of the proceeds raised are given to fund up-and-coming Kenyan runners in pursuing their own international careers.
If you are still unsure about taking the first step towards long-distance running, Shek has a final message.
This article appeared in the South China Morning Post print edition as: Run like a Kenyan