Wellness
Get more with myNEWS
A personalised news feed of stories that matter to you
Learn more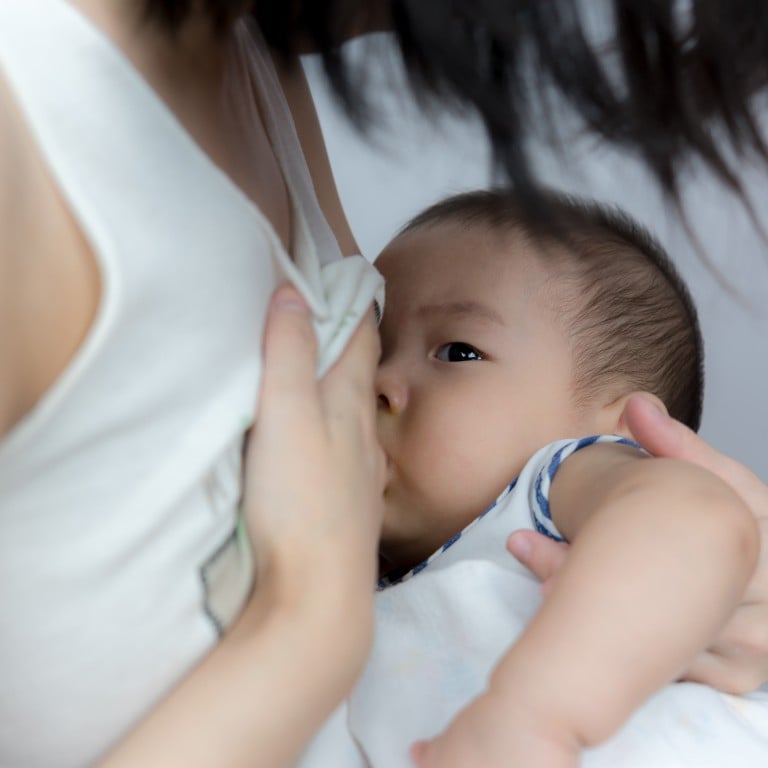 World Breastfeeding Week: working mother pushes to normalise breastfeeding in public
Liz Thomas campaigns to normalise breastfeeding in public in Hong Kong and raise awareness of breast milk's many benefits
The original superfood, breast milk is a rich source of antibodies, and linked to lower rates of asthma, obesity and diabetes
Hong Kong-based journalist Liz Thomas says it didn't take long for her colleagues to adjust to the idea of her pumping breast milk at her desk.
"I work in an open-plan newsroom without a dedicated pumping room, so my desk was the best option," says Thomas, who works for a global news organisation. "I live on Lantau and work in Wan Chai, so I couldn't just dash home to express.
"Luckily, many of my colleagues are young and open-minded. Some were a little shocked, others a little uncomfortable, but they asked questions and got to understand that this is part of a motherhood with a career. They saw I was still running my job, they saw it wasn't an 'extra break', and I am confident that when they go on to run their own departments or bureaus, they'll know how to make it work for any new mothers returning to work."
August 1 is the start of World Breastfeeding Week. But for mother-of-two Thomas – she has two boys, aged five and two – raising awareness about the benefits of breastfeeding is ongoing.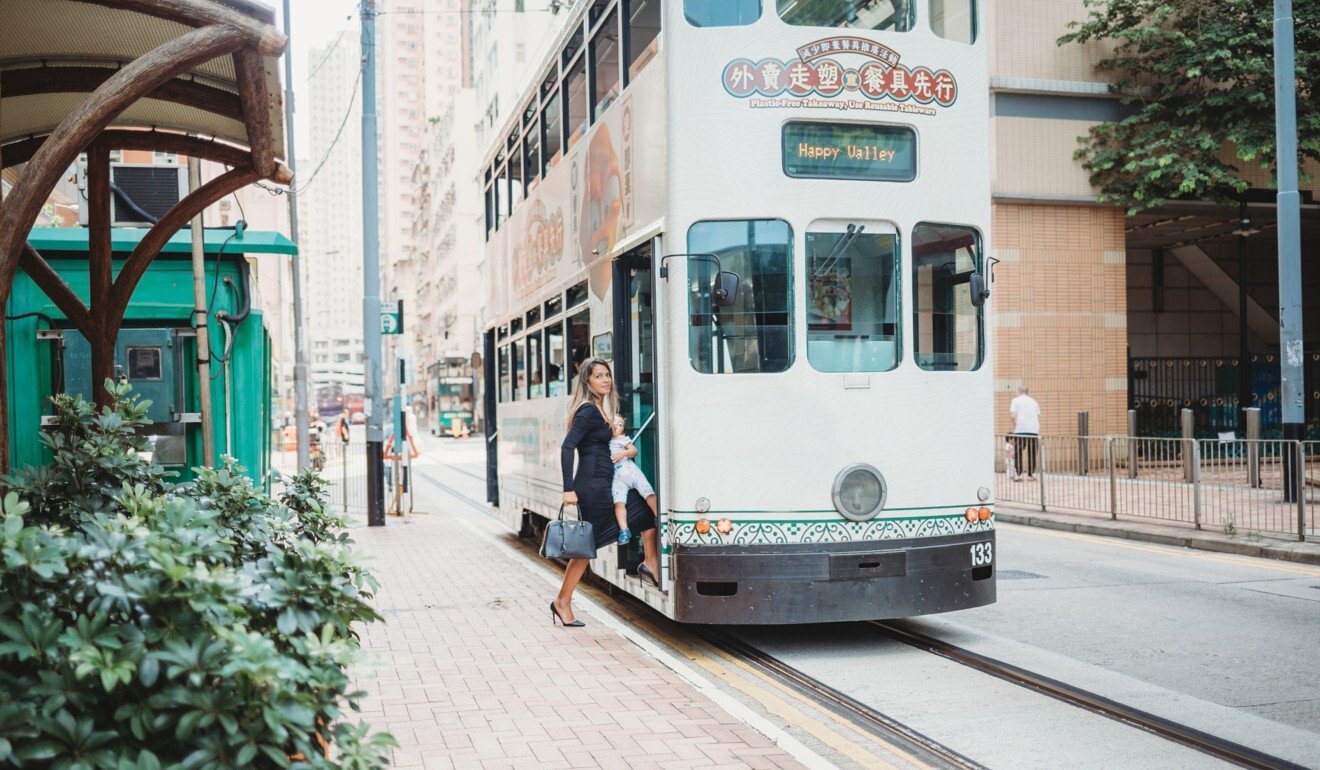 In 2019 she launched #Ittasteslikelove, a campaign that aims to normalise breastfeeding in Hong Kong, where 40 per cent of women who have breastfed in public have reported having had complaints or unpleasant experiences, according to a 2016 poll by Unicef.
Thomas can relate to them. "I was breastfeeding on a bus in Hong Kong when the woman next to me jumped up from her seat and screamed 'cover yourself'," she says. Thomas refused and carried on nursing.
She's not alone. In 2018, Cathy Ho was breastfeeding her newborn son on a public seat at Stanley Plaza on Hong Kong Island's south side when she was approached by a uniformed security guard and asked to move to a nearby toilet to feed her baby. She refused to move, citing her legal right to breastfeed in public in the city.
In 2015, the United Nations Children's Fund (Unicef) launched a "
Say Yes to Breastfeeding
" campaign "to cultivate a positive public attitude towards breastfeeding in the workplace and public place".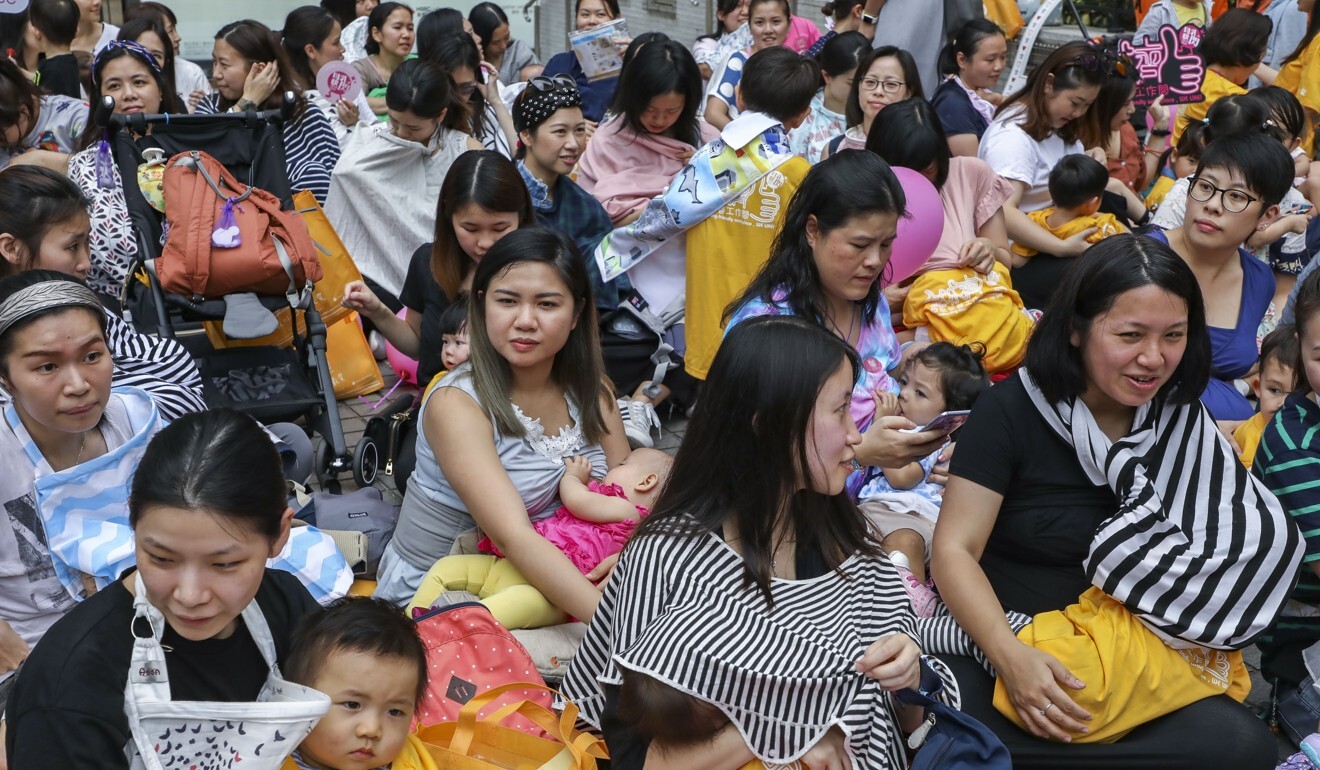 Hong Kong has a low breastfeeding rate: just 27.9 per cent of women achieve the minimum of six months' exclusive breastfeeding the World Health Organisation recommends.
Why one of the most natural biological acts has become stigmatised is complex, says Thomas. Misogyny and double standards are driving factors.
"It is misogyny to dictate that the female form can be publicly sexual, with breasts all over billboards, social media, music videos and advertising but at the same time insist that being publicly maternal – meeting your child's needs – is a provocative, attention-seeking act," she says. "But from a social justice perspective, the freedom to breastfeed without fear of harassment is part of a broader conversation about women's rights and reproductive rights.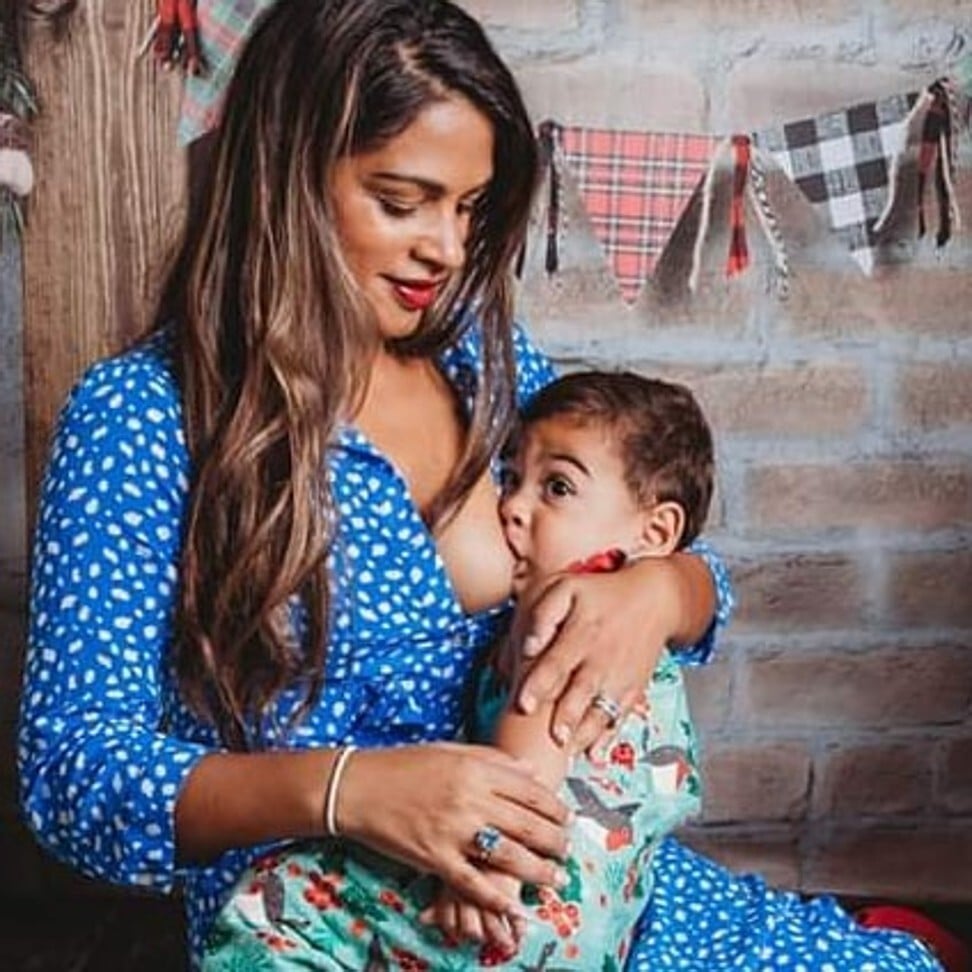 "Normalising breastfeeding also means working with employers, health authorities and governments to ensure women aren't being set up to fail by woeful maternity leave and hostile work environments. It will also mean getting more employees who are mothers up the career ladder.
"Until we have better parental leave, proper laws protecting breastfeeding and pumping mothers in the workplace, and affordable childcare, we will continue to see women having to choose between career and family, between boardroom and playroom," says Thomas.
WHO and Unicef advocate a minimum 18 weeks of maternity leave. In July, Hong Kong increased statutory maternity leave from 10 to 14 weeks.
There are significant economic and health benefits to breastfeeding, with a large body of research showing breast milk is the most nutritious – and least expensive – feeding method for babies; breast milk is not just a rich source of antibodies, but its consumption is also linked to lower rates of asthma, obesity and diabetes, according to the US Centres for Disease Control and Prevention.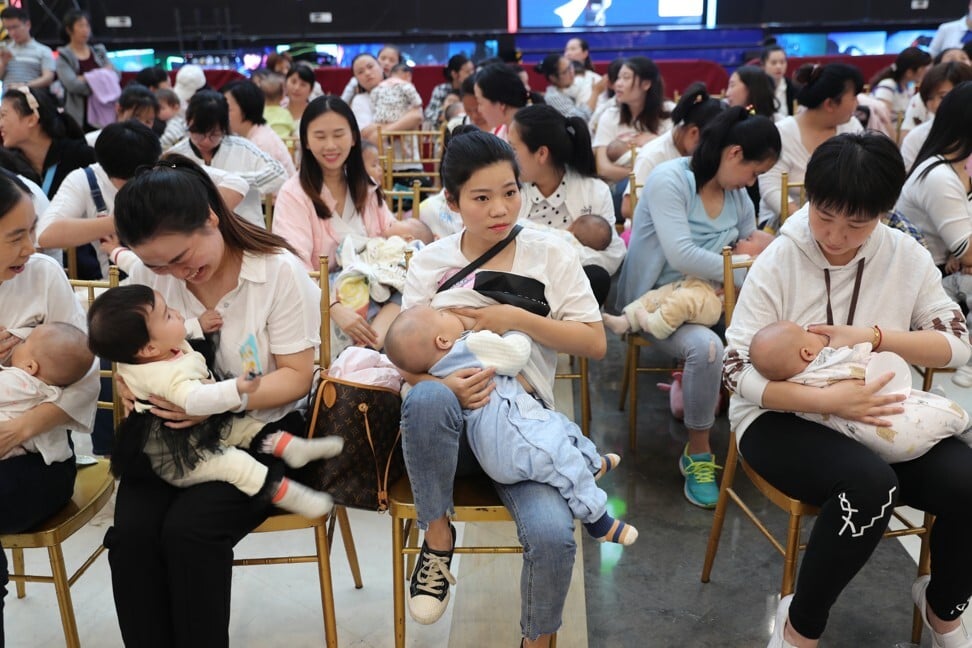 A 2016 study published in The Lancet found that breastfeeding would prevent 800,000 child deaths a year globally, and save US$300 billion in health care costs and improved economic outcomes for nursed children. For each of the first two years a mother breastfeeds over her lifetime, she decreases the risk of developing breast cancer by six per cent, and also benefits from a reduced risk of ovarian cancer, it said.
Thomas says a rise in breastfeeding would reduce the environmental impact of formula, which is usually made from cow's milk. "The dairy industry creates large amounts of greenhouse gases and is water- and energy-intensive, while breast milk is the original zero-waste superfood."
Wider acceptance of breastfeeding, says Thomas, would also mean new mothers would not have to feed or pump in toilets or other unsanitary environments, a topical issue as Covid-19 puts personal hygiene under the microscope. It would also reduce the risk of mastitis, an inflammation of breast tissue that causes pain, swelling and redness and which can occur as a result of a build-up of milk in the breast.
"This is happening too often because employers limit or delay pumping breaks, or because women fear losing their jobs if they take too much 'time off'," Thomas says.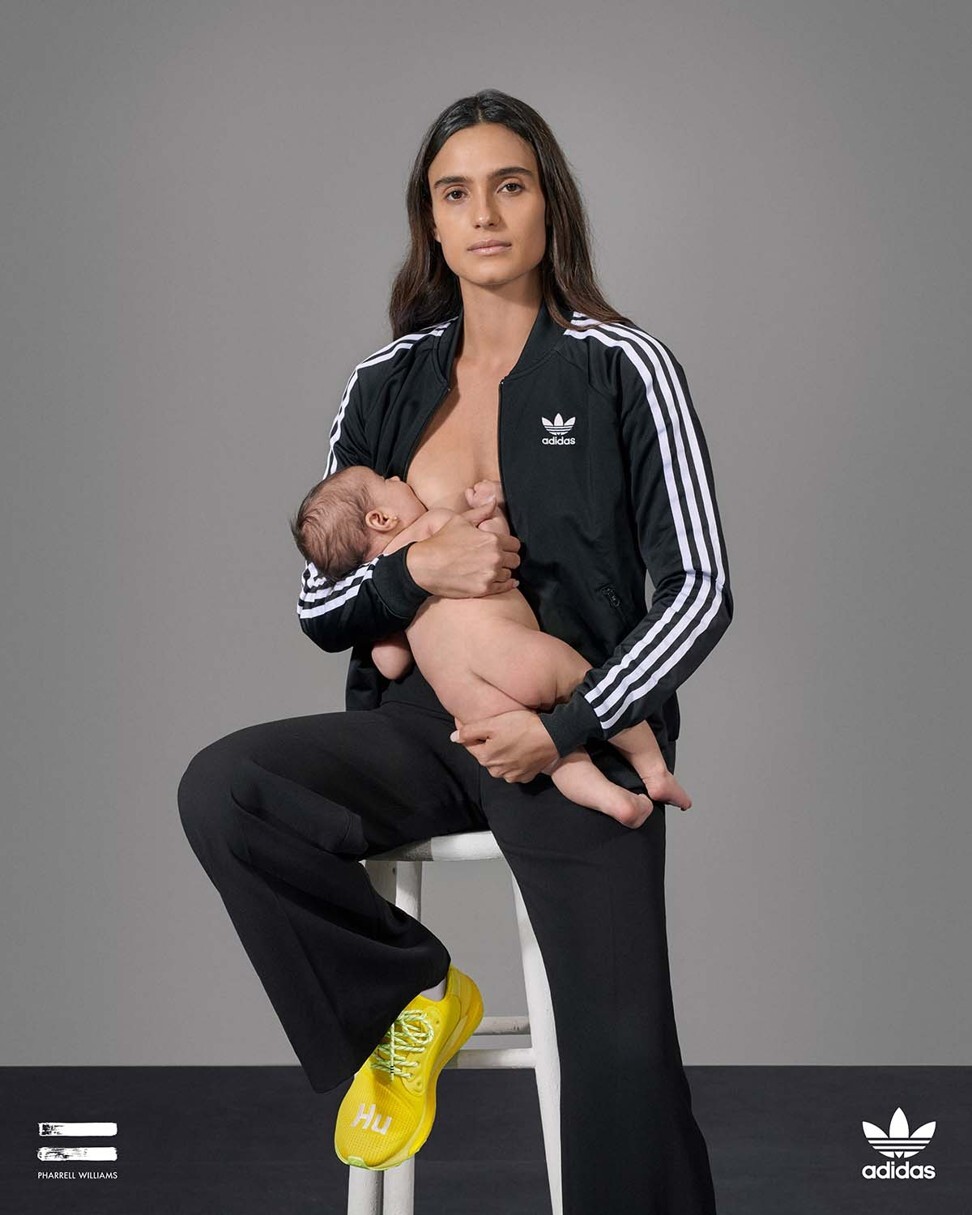 To help spread the word, the #Ittasteslikelove Instagram account features a collection of nursing photos. "Not just because it's art and deserves a showcase, but because imagery is crucial to driving change," Thomas says.
Change is happening, she says, even if it is only baby steps in Hong Kong. "In the past few years we've seen Adidas, Aldi, Sainsbury's and Gap feature breastfeeding women in their advertising, magazines are putting nursing mothers on covers, and politicians are breastfeeding in open parliament," she says.
"Last year in America, a sign posted on a Target shop window stating that breastfeeding parents are welcome to 'nurse wherever and whenever they like' in the store went viral. Thousands worldwide hailed the retailer's forward-thinking approach and vowed to spend their hard-earned cash there."
While she says Hong Kong is some way off putting uncovered nursing mothers on advertising hoardings, many restaurants and retailers citywide have backed the campaign.
"From Pizza Express and Pret a Manger to Hemingways, Oolaa and Frites, as well as huge groups like Maximal Concepts and Black Sheep Restaurants – so many have backed the #Ittasteslikelove campaign, vowing to support nursing mothers and promising that their spaces are safe spaces."
To her critics, she says: "Normalising breastfeeding tackles systemic issues across the globe. Anyone who thinks it's elitist feminism has fundamentally failed to understand the point."
This article appeared in the South China Morning Post print edition as: Hong Kong working mother fights to normalise breastfeeding in public