Wellness
Get more with myNEWS
A personalised news feed of stories that matter to you
Learn more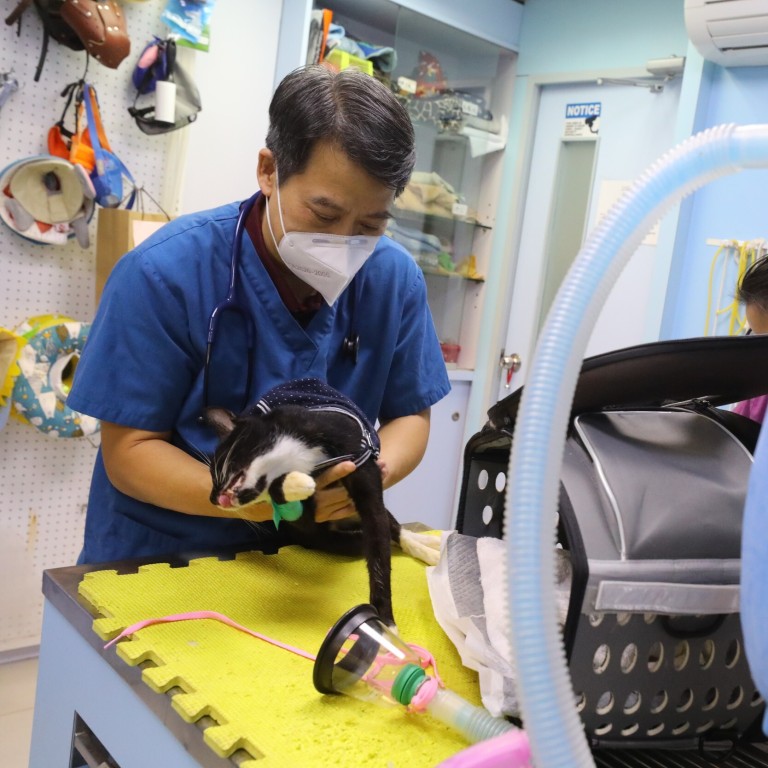 Cancer immunotherapy adapted to treat pet viruses could help humans fight infections, researcher says
Using blood donated from a healthy cat, and building on a University of Hong Kong breakthrough, scientists inject lab-grown immune system cells in cats
The immunotherapy cures an HIV-like virus that is otherwise untreatable, and shows promise in treating a feline virus similar to Covid-19. Humans could benefit
When news came in 2018 that the Nobel Prize in Medicine had been awarded to two cancer immunotherapy researchers, an idea flashed through animal-lover Yu Bin's mind. The dog owner and former researcher with the School of Biomedical Sciences at the University of Hong Kong began to consider whether immunotherapy could be used to treat animals with diseases deemed incurable.
Together with a group of vets and medical researchers, Yu set up the Hong Kong Animal Diseases Research Fund to study immunotherapy treatments for animals with cancer and other diseases.
Recently, it made a breakthrough: 10 cats it treated were cured of feline immunodeficiency virus (FIV), a virus affecting the animals that is similar to
HIV, the virus that can trigger Aids
(acquired immunodeficiency syndrome) in people.
Yu says FIV mostly infects stray cats. "There's currently no medicine to treat it. Pet owners can do nothing but give the sick cats health-boosting products for consumption," he said. "Our treatment includes a shot per week in the first month. Depending on the condition of the cat, more shots might be needed," he said. None of the cats his group treated has had a relapse.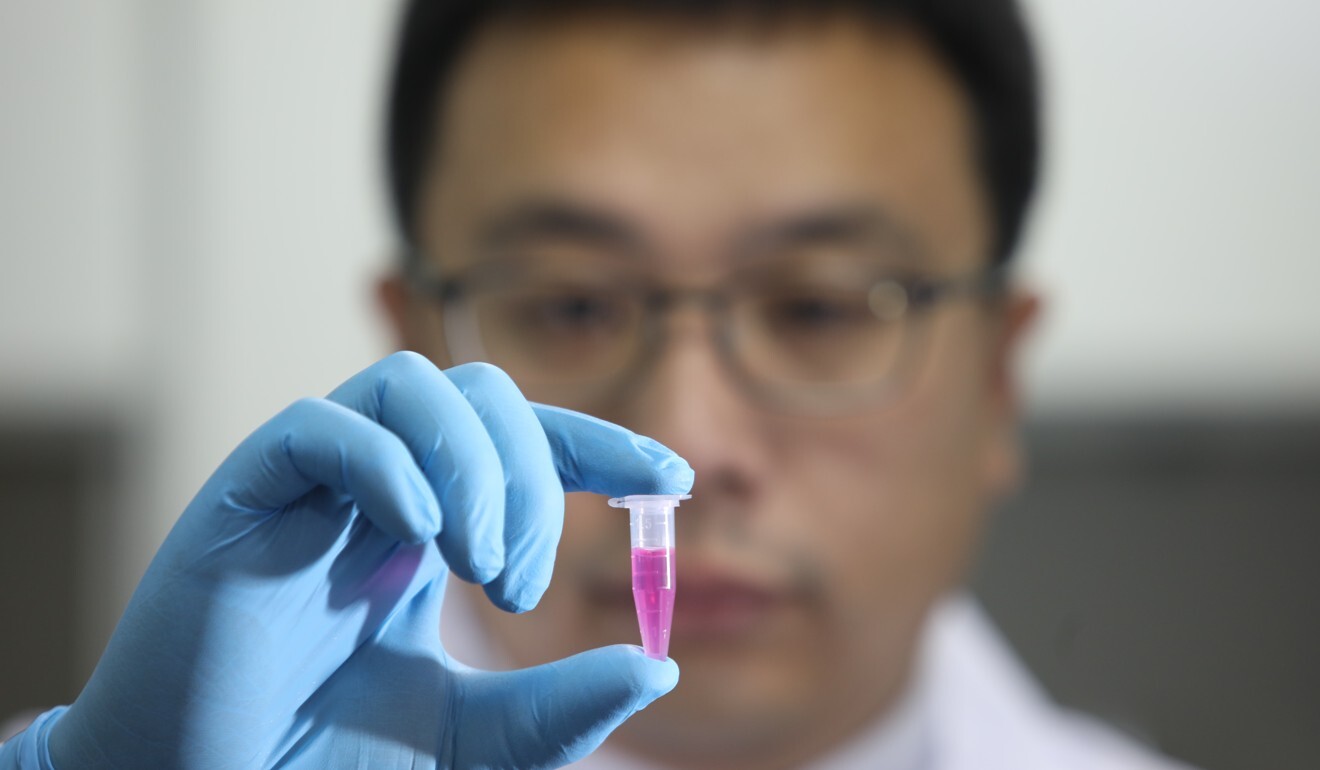 Like cancer immunotherapy for humans, which involves making immune-system-like substances in a laboratory to boost patients' immune systems, the treatment developed by Yu's group involves cultivating natural killer cells – a type of white blood cell in the immune system.
A small amount of blood drawn from a healthy donor cat is needed to cultivate life-saving peripheral blood mononuclear cells (PBMC) – a collection of mixed immune cells that have strong antiviral properties.
"Once injected, the cells kill off the virus. We have also used immunotherapy to treat cats with feline infectious peritonitis (FIP), a fatal feline disease caused by a coronavirus which tends to attack the cells of the intestinal wall," Yu says.
He says the cats that were treated for FIP were given other medicines, so they can't say the immunotherapy was solely responsible for their recovery, but it certainly helped their immune systems eliminate the deadly virus more quickly than would otherwise have been the case.
Yu says the immunotherapy treatment for FIV has huge significance for research into human illnesses caused by viral infections – such as
Covid-19
.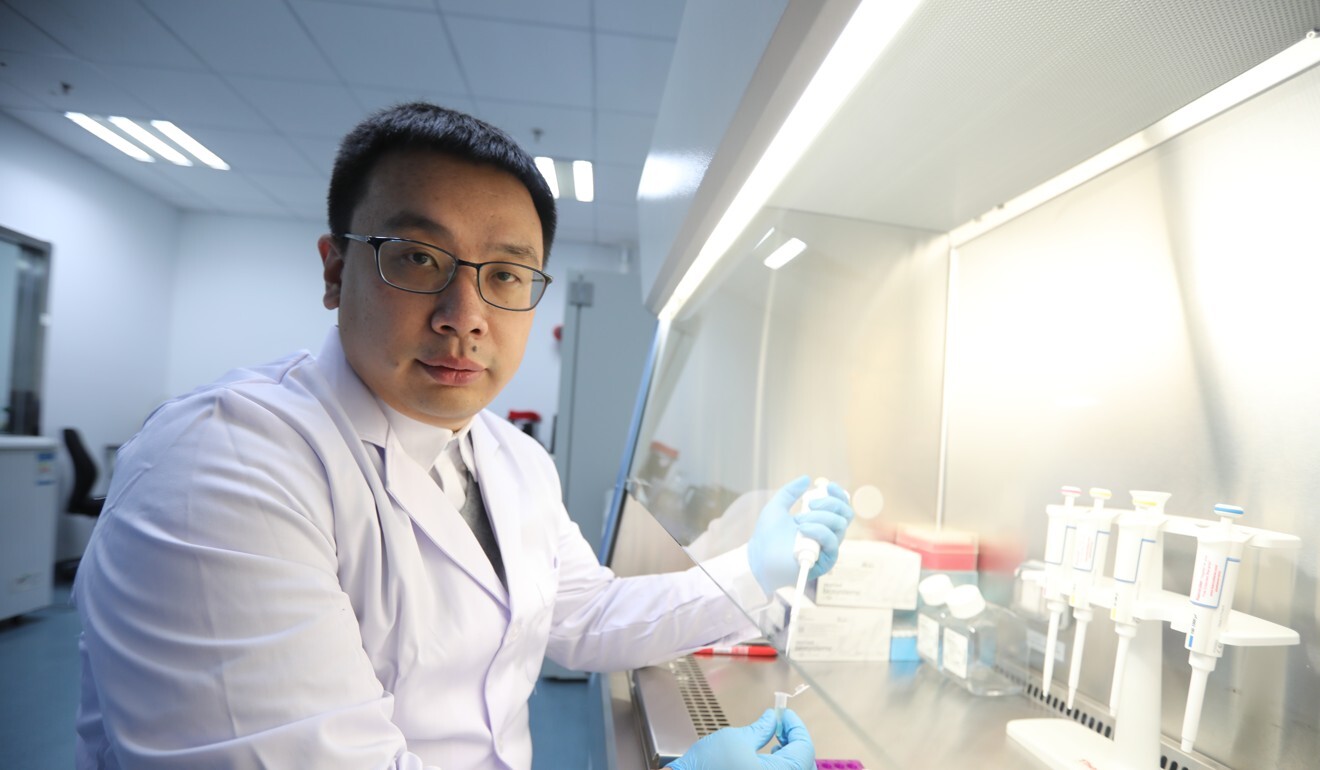 "FIP is actually very similar to Covid-19. Unlike
cancer
[which starts inside the body after healthy cells mutate], viral infections attack the human body from the outside. Patients succumb after their immune system fails to launch a strong defence. We found that the treatment involving the cultivation of PBMC cells is very effective in treating illnesses caused by viral infections."
Yu, one of the researchers behind the invention, said they incorporated the findings of
the 2018 Nobel Prize-winning research
and the HKU invention to develop a new animal cancer vaccine called PD-1 after consulting the US inventor of a skin cancer vaccine for dogs, Oncept. It was the first immunotherapy treatment for animals to win approval from the United States Department of Agriculture.
"While Oncept treats only canine melanoma, PD-1 vaccines can treat almost all types of cancer. In the first month of treatment, the pet needs one shot per week. Depending on its cancer index, it needs to get an injection once every two or four weeks after the first month."
In three veterinary clinics in Hong Kong that are working with Yu's group, more than 100 cats and dogs have received the PD-1 treatment over the past two years. The longest extension of life after treatment is more than two years, Yu says.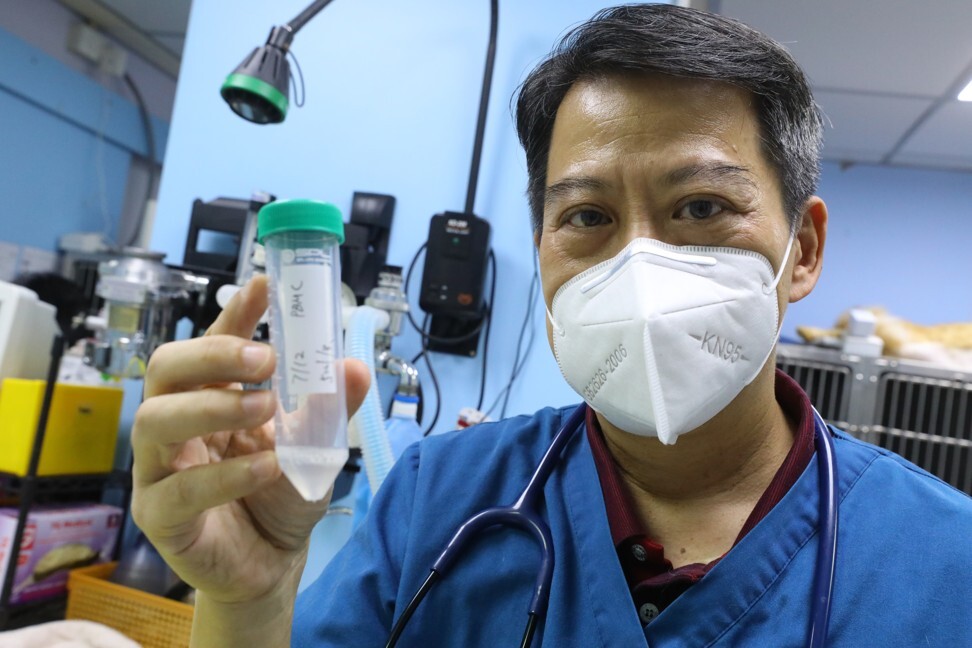 "Most of the pets are in a terminal state when they see us. Their cancer has spread to the whole body. Their original clinics have given up on treating them. But after getting our PD-1 treatment, they showed big improvements in quality of life. They are filled with energy, willing to move around and play with their owners again."
Alex Li is a veterinary surgeon and founder of CAU Animal Clinic in Prince Edward, Hong Kong, one of the collaborating clinics. He says immunotherapy offers hope for pets with diseases that were deemed incurable.
Yu says the next goal is to raise enough funds to conduct a clinical trial, the prerequisite for making the group's inventions available for widespread public use.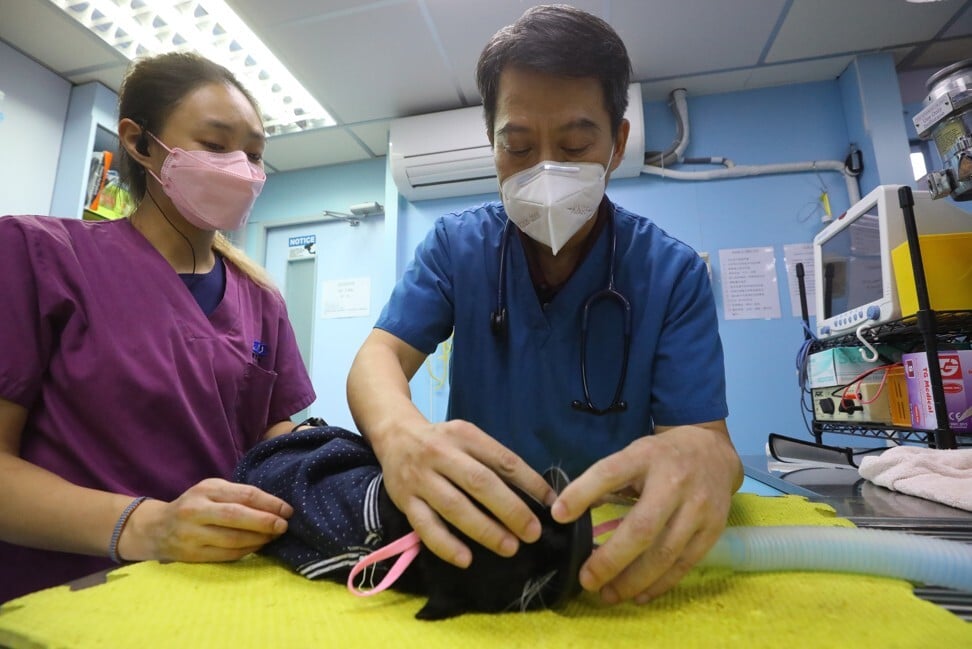 "Our patient sample is too small now. For the stray cats with FIV, they were sent to us by volunteers so their treatment is free of charge. We want to get more stray cats with the disease for a study of larger scale," he says. A clinical trial which involves vaccine production on an industrial scale is costly, but could pay back in saving animal lives.
Irene Flickinger, a specialist in treating animals with cancer at the Veterinary Specialty Hospital of Hong Kong, agrees that the use of immunotherapy for pets is an exciting and ever-evolving field, but points to conflicting studies and a small number of subjects to explain why much more research is needed.
Since the first licensed veterinary cancer vaccine based on immunotherapy, Oncept, was introduced in the United States a decade ago, there have been great advances, she noted.
"We predict that the use of more immunotherapies to treat diseases in dogs and cats should soon become routine, and, as with any treatment approach, we will rely on scientific results on safety and efficacy before any treatment is used in our beloved pets," Flickinger said.
She adds: "What's really exciting is that, with understanding the role of the immune system in cancer, infectious diseases such as FIV and others, we will be able to develop better immunotherapies which might not only help our pets, but also be applicable to human medicine."