Wellness
Get more with myNEWS
A personalised news feed of stories that matter to you
Learn more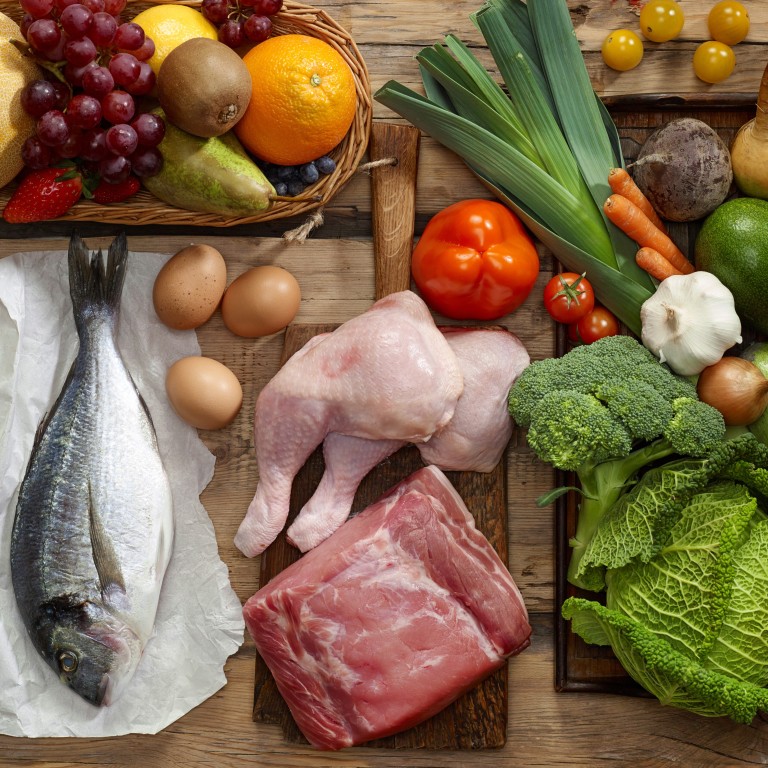 Is clean eating right for you? It's good for fat loss, muscle building and improving your mental health – just don't take it too far
Someone who eats clean avoids foods that are refined and processed and that contain certain preservatives and additives
While there's no disputing that whole, natural foods are good for you, some can take the diet too far, to the point where they develop an eating disorder
Cassie Jullienne first heard the term "clean eating" about four years ago, when her husband went on the paleo diet. She adapted that way of eating to suit her lifestyle and nutrition needs, eliminating processed foods along the way.
These days, her meals typically consist of a variety of proteins, vegetables, fruit, nuts and grains, in as close to their natural state as possible.
Eating "clean" has been central to helping Jullienne stay in shape. Two years ago, she started training at the Athletic Club in Hong Kong. Her fitness trainer, Ivan Corsi, was aware of her diet and advised her to eat more lean proteins to help her develop and strengthen her muscles.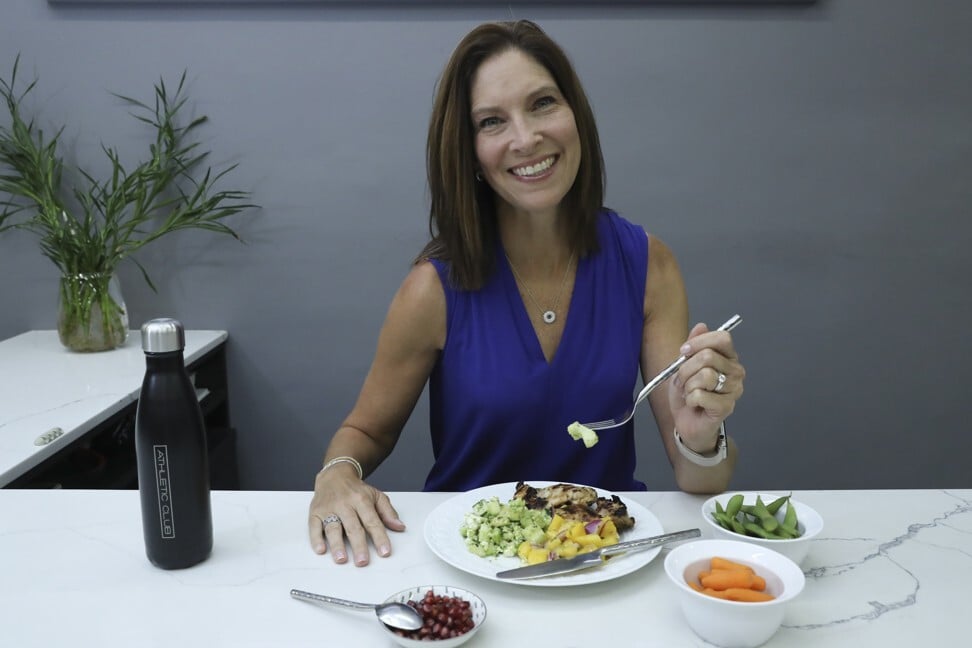 There's nothing gimmicky about clean eating. Someone who eats clean avoids foods that are refined and processed and that contain certain preservatives and additives. They may also avoid foods treated with hormones,
antibiotics
and pesticides or choose not to eat confectionery. Their overall goal is to eat whole, natural foods, such as lean proteins,
whole grains
, healthy fats, vegetables and fruit.
This way of eating is popular with people who have specific health, fitness or training goals. Corsi says the diet can have a positive impact on both fat loss and muscle building, and improve
mental health
at the same time.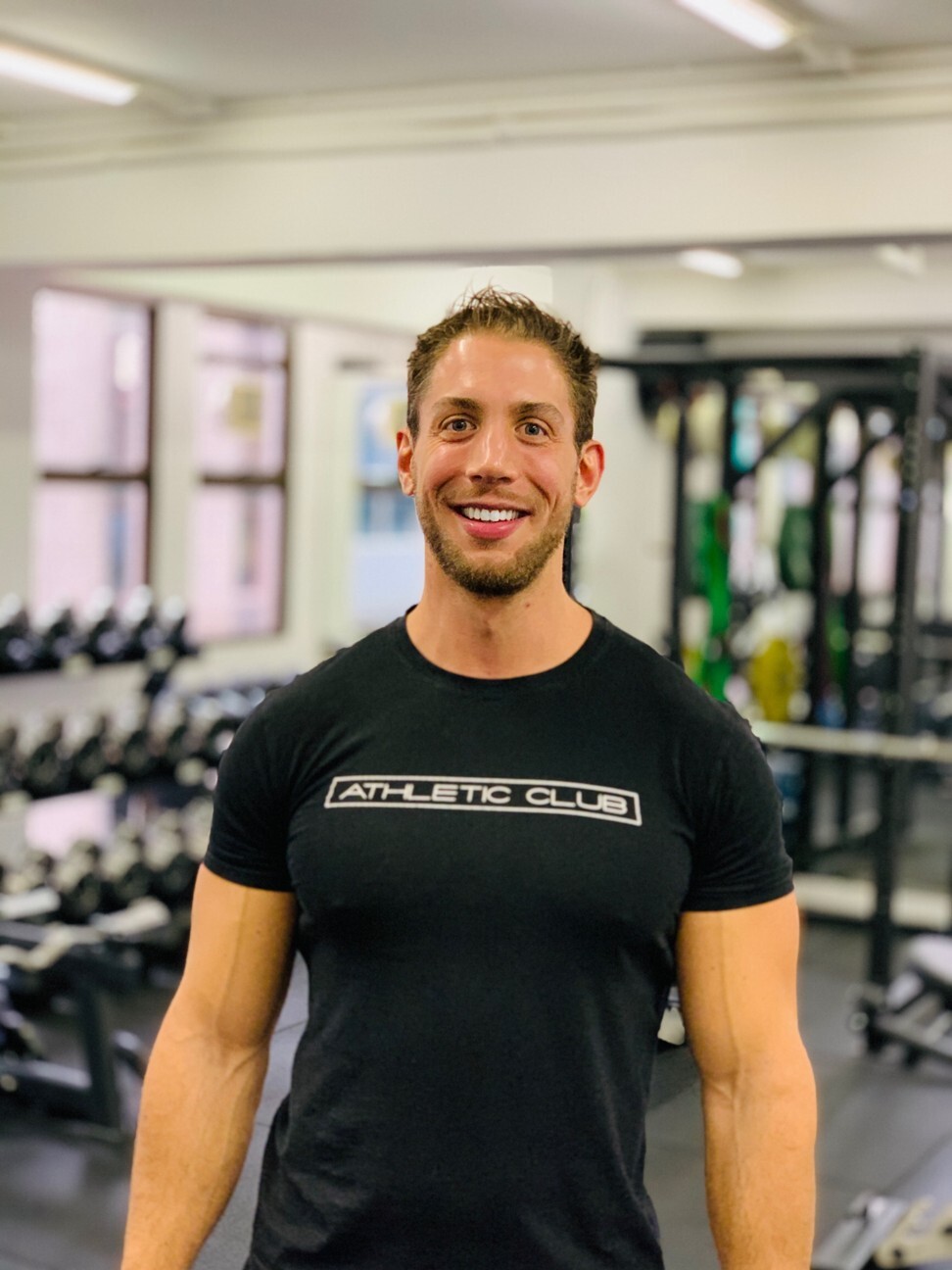 However, while there's no disputing that consuming whole, natural foods is good for you, some people can take the diet too far when they start becoming too picky about what goes on their plate.
"It's actually not that difficult to be picky, especially when your career is tied to how fit you are or how your body looks, or when the media is encouraging you to be strict about what you eat," says Gabrielle Tuscher, a dietitian, psychologist and certified eating-disorder specialist based in Hong Kong.
"Although you may begin a diet with the simple intention of improving your health, this focus and pickiness can become extreme, with your life revolving around what you can and cannot eat, and rules about meals becoming more structured. That, in turn, places such a high value on controlling your food intake – and often telling others how to control theirs – that your self-worth gets tied to what you do or don't put into your body.
"You may even feel guilty if you eat something that you deem 'unclean' or 'imperfect' – something with additives, for example."
This fixation on "righteous eating" is known as
orthorexia nervosa
. Unlike people with anorexia or bulimia, orthorexia sufferers are seldom focused on losing weight and are more concerned about the quality, rather than quantity, of their food. They're also fixated on the benefits of healthy eating.
Tuscher adds that vegetarianism or
veganism
is sometimes a cover for clean eating – the individual starts by cutting out meat, seafood, eggs and dairy products, their eating habits becoming more restrictive over time.
Since orthorexia is not a diagnostic eating disorder, it's hard to tell exactly how many people have it, or whether it's a stand-alone eating disorder, an existing type of eating disorder like
anorexia
, or a form of obsessive-compulsive disorder (OCD).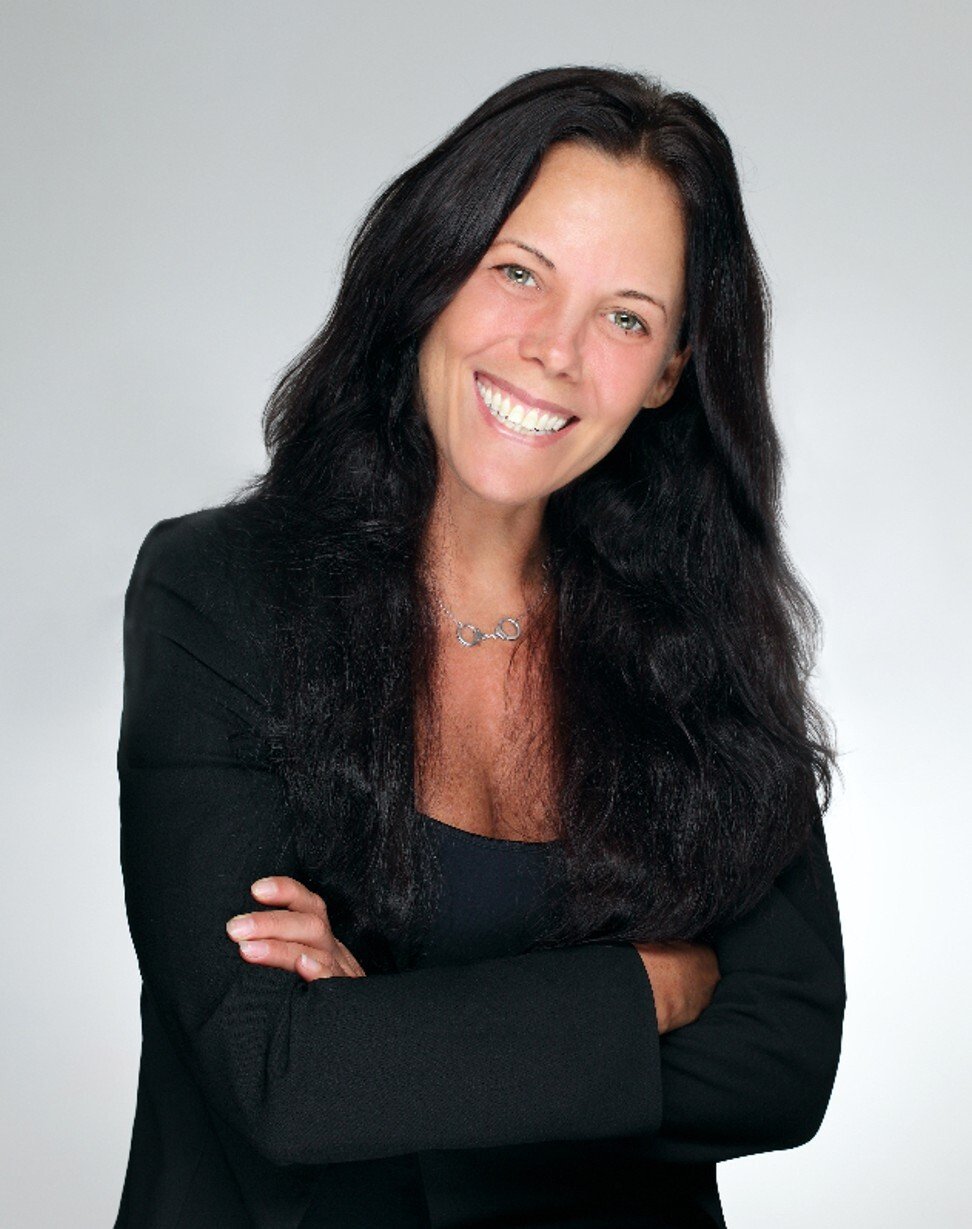 Tuscher says studies have found that many people with orthorexia also have OCD. Other risk factors for orthorexia include tendencies towards perfectionism, high anxiety and a need for control.
"As with other eating disorders, the eating behaviour involved – 'healthy' or 'clean' eating in this case – is used to cope with negative thoughts and feelings or to feel in control," she says. "Someone using food in this way may feel anxious or guilty if they eat something unhealthy or 'unclean'."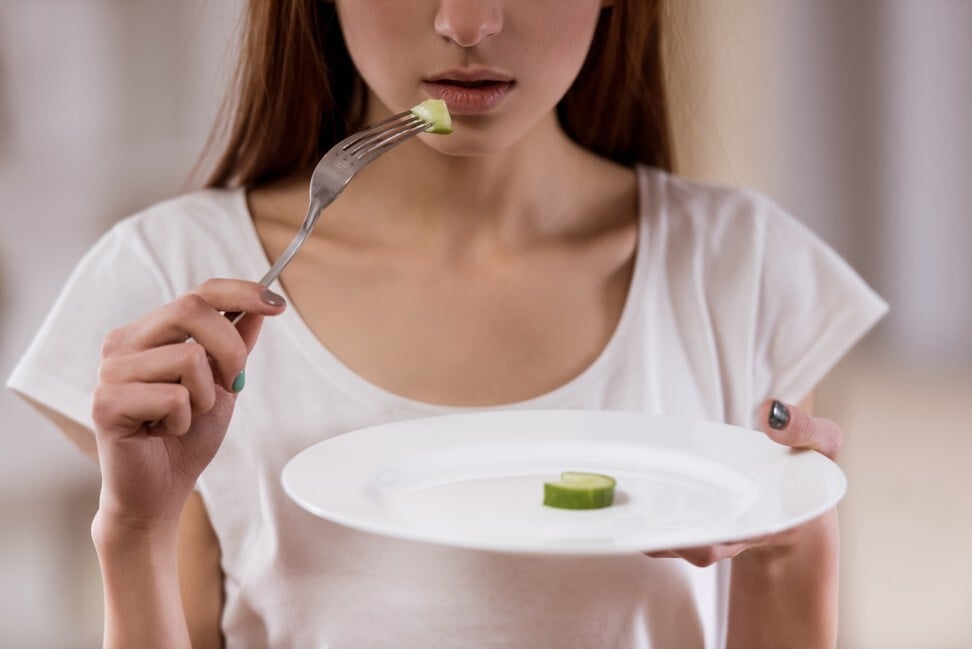 Orthorexia can also cause physical issues, because someone's beliefs about what's healthy may lead to them to omit essential nutrients or even entire food groups. Eventually, Tuscher says, the diet becomes so restrictive and the rules so complex within the disorder that sufferers become malnourished or emaciated, developing the traits of anorexia.
"If someone has symptoms of orthorexia they may be diagnosed with anorexia if they display those symptoms, too," Tuscher says. "Eating disorders that can't be diagnosed as anorexia, bulimia or binge eating disorder might be diagnosed as 'other specified feeding or eating disorder' or Osfed."
All eating disorders are serious mental illnesses and should be treated as soon as possible to give the sufferer the best chance of recovery. Someone who displays symptoms of orthorexia may not be officially diagnosed with the condition, but an eating disorder specialist will give them psychological treatment and nutrition rehabilitation tailored to their needs.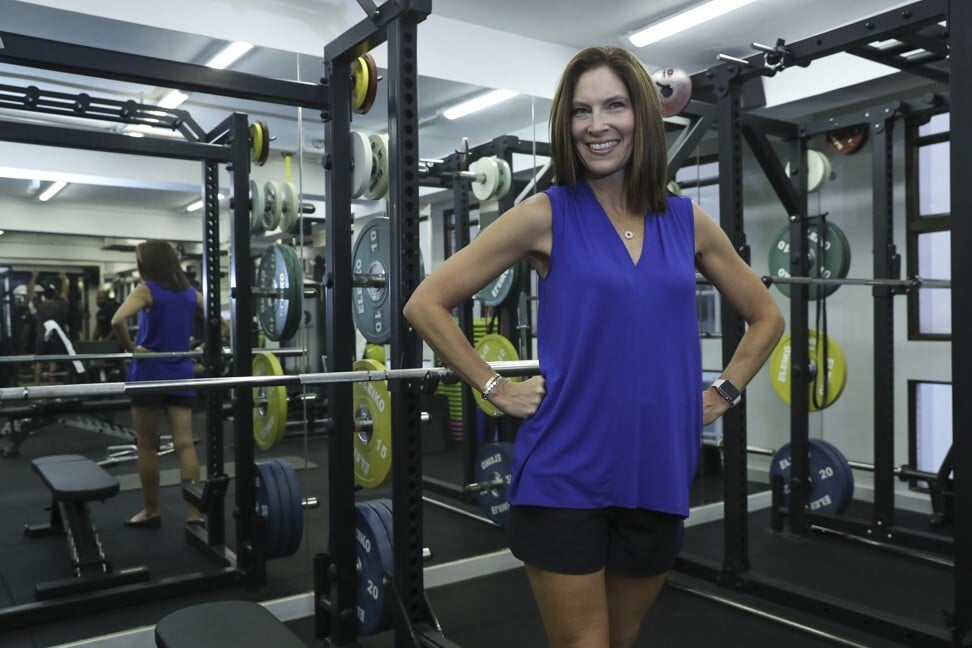 How do you embark on a healthy eating plan that is easy to stick to, nourishes your body and mind, delivers the results you want, such as weight loss, weight maintenance or
muscle building
, and doesn't require you to take your eating habits to the extreme?
Tuscher recommends asking a few questions first. Why are you taking this approach and are you doing it for the right reasons? Does your new eating plan allow for flexibility and fun? Can you maintain it over the long term without sacrificing your health in the process? Can you respect others' choices even when they don't line up with yours?
"Eating clean may not always be the best approach for one's health," she points out. "Balanced eating means allowing for all foods, no matter where they come from. If eating crisps [potato chips] fills you with guilt or shame then you need to question the emotion and not the food itself."
Corsi understands that some of his clients may have non-negotiable foods – that is, foods they cannot give up – so he helps them manage their intake of these foods and looks at where else they may be able to cut back. He believes that following a clean diet is about making compromises so that you can incorporate this way of eating into your lifestyle for the long term.
Although Jullienne's diet is mostly made up of whole, nutrient-dense foods, she considers herself a balanced person, not taking anything in her life to extremes or following anything too strictly.
A typical meal may consist of baked chicken, steamed broccoli and a salad. If she needs more carbohydrates – because she has a tennis match the next day or has just finished playing tennis – she may have a quinoa salad with sweet potatoes or some extra fruit. On weekends, she enjoys a glass of wine with a meal, and may have a blueberry muffin after a tennis game.
If she's hungry between meals, she'll snack on carrots and hummus. Twice monthly or so, she orders a cheeseburger and fries or a chicken burger from a fast-food restaurant.
"I enjoy eating healthily but I also like to indulge myself," she says. "I don't want to feel deprived of the foods I love because I know this can lead to cravings or poor eating decisions down the road.
"Following this philosophy, coupled with living an active lifestyle, makes me feel good. When I feel good, I find that I make better food choices overall."
This article appeared in the South China Morning Post print edition as: Why the 'clean eating' trend can sometimes be a double-edged sword