Wellness
Get more with myNEWS
A personalised news feed of stories that matter to you
Learn more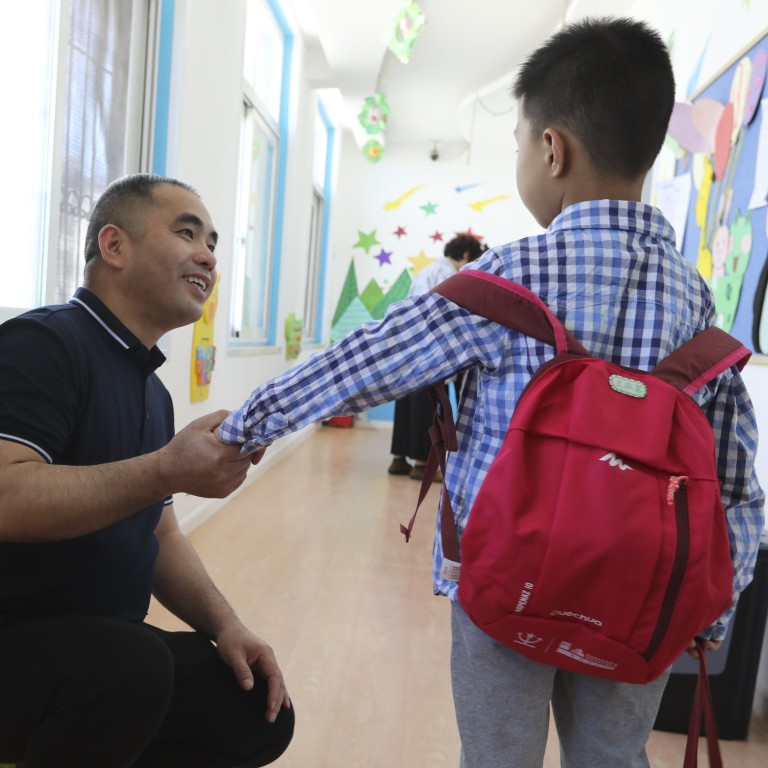 'His father was holding a stick to discipline him': autism in China and the groups helping children and adults lead better lives
Support organisations say many parents in China do not know how to help their autistic children, while government subsidies and legal protection are lacking
About one in 143 children in China is autistic, higher than the one in 160 children worldwide estimated by the WHO, according to a 2019 report
A brochure from Taiwan on a hospital counter in Beijing that offered ideas on how to teach autistic children was the catalyst for Tian Huiping to open the Beijing Stars and Rain Education Institute for Autism in 1993, the first social organisation of its kind in China.
Tian's son had been diagnosed with autism, a developmental disability that significantly affects verbal and non-verbal communication and social interaction from early childhood. With no group providing assistance to autistic children, Tian decided to open her own school.
The school's focus is on helping parents learn how to teach their children at home, and on helping its students learn to take care of themselves, including social skills, motor coordination skills and work skills.
Wu Liangsheng, the school's director for education research, says that to his knowledge, Stars and Rain was the first body in China to serve children with autism.
Most groups that serve those with physical or mental challenges like to cite examples of clients who have been successfully rehabilitated. To highlight the challenges the school faces, however, Wu prefers to point out a case that failed: that of a now 27-year-old native of Guangxi who was educated at Stars and Rain in 1998.
"He and his parents came to Beijing to receive our training. Years later, in 2015, I met them in Guangxi. When I saw him, his hands were bound behind his back and his two ears were damaged, because he is self-destructive. His father was holding a stick [to discipline him]."
While students usually flourish at the centre, Wu says many of them regress years after they leave. "China lacks support systems to help the autistic," he says. "Since our establishment, only a handful [of students] went on to study at university or find work."
Some autistic people have special talents and savant skills, such as an exceptional ability to recall patterns, and have become celebrated artists and musicians. But focusing on these special cases "doesn't help the rehabilitation of people with autism at all", Wu says. "The majority of them face huge obstacles in leading a normal life."
The first autism diagnosis in China was made in 1982. About one in 143 children in the country has the condition, according to a 2019 report from Wucailu Autism Research Institute (WARI), higher than the one in 160 children worldwide, according to figures from the World Health Organisation. The WARI report suggests that there are more than 10 million people with autism in China, with more than 2 million of them aged below 12.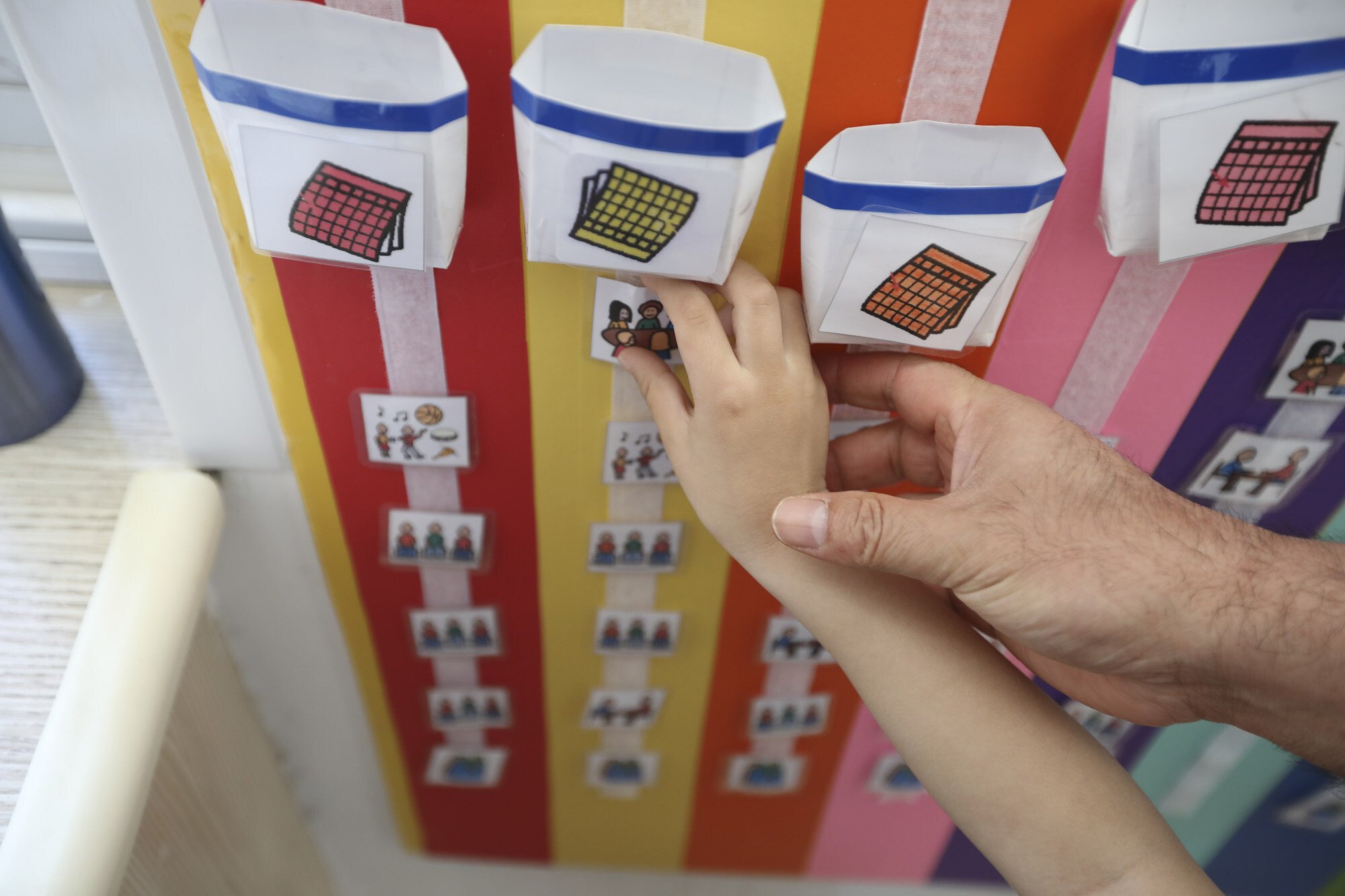 About 15 per cent of children with autism who have mild symptoms study in publicly funded schools, the report continues. Those outside the school system usually receive a government subsidy of 20,000 to 36,000 yuan (US$3,100 to US$5,600) per year, depending on their region's affluence; the figure is 36,000 yuan for those in Beijing. The subsidy is to pay for services offered by private or non-profit-making organisations, such as Stars and Rain, where a month of full-day lessons for children under 12 costs 17,600 yuan.
The subsidy in China is far lower than that offered in developed countries, Wu says.
"We have a sister school in [the US state of] Kansas which is privately funded. It charges US$280,000 a year in tuition, all of which is funded by taxpayers. At Stars and Rain, the monthly cost for a whole-day course for youths aged from 12 to 18 years is 10,600 yuan, but we only charge 3,600 yuan a month. So that course is mostly funded by donations, which only allows us to take six students [at a time]."
The organisation has 32 teachers spread across three school premises in Beijing, one of which is funded by the government; one is funded by donations; and one is rented at commercial rates. Many similar centres set up in China serving people with autism have replicated Stars and Rain's model, Wu says.
China's policy governing charities is complicated; Stars and Rain was not registered as a non-profit until 2017 and thus not allowed to seek donations until then.
There are now about 200 public and private organisations helping people with autism in Beijing, Wu says. Another is Volunteer Union, a private firm set up in 2015 by Luo Peng to sell T-shirts designed by autistic people trained at arts centres in Beijing, Shanghai and Nanjing, with a portion of the proceeds given to the designers.
After doing volunteer work for people with autism, Luo wanted to find more ways to help them.
"I want to help the autistic attain self-sufficiency. Many of them have never studied in a formal school. Getting a job is very difficult for them," he says.
Luo set up a commercial enterprise rather than an NGO as the start-up capital required by law is lower, he says. His company broke even in 2019 thanks to his ability to attract Chinese celebrities, including pianist Lang Lang and movie superstar Huang Bo, to promote its T-shirts.
"In future, I want to collaborate with luxury brands like Hermès to further promote these autistic artists' creations," he says.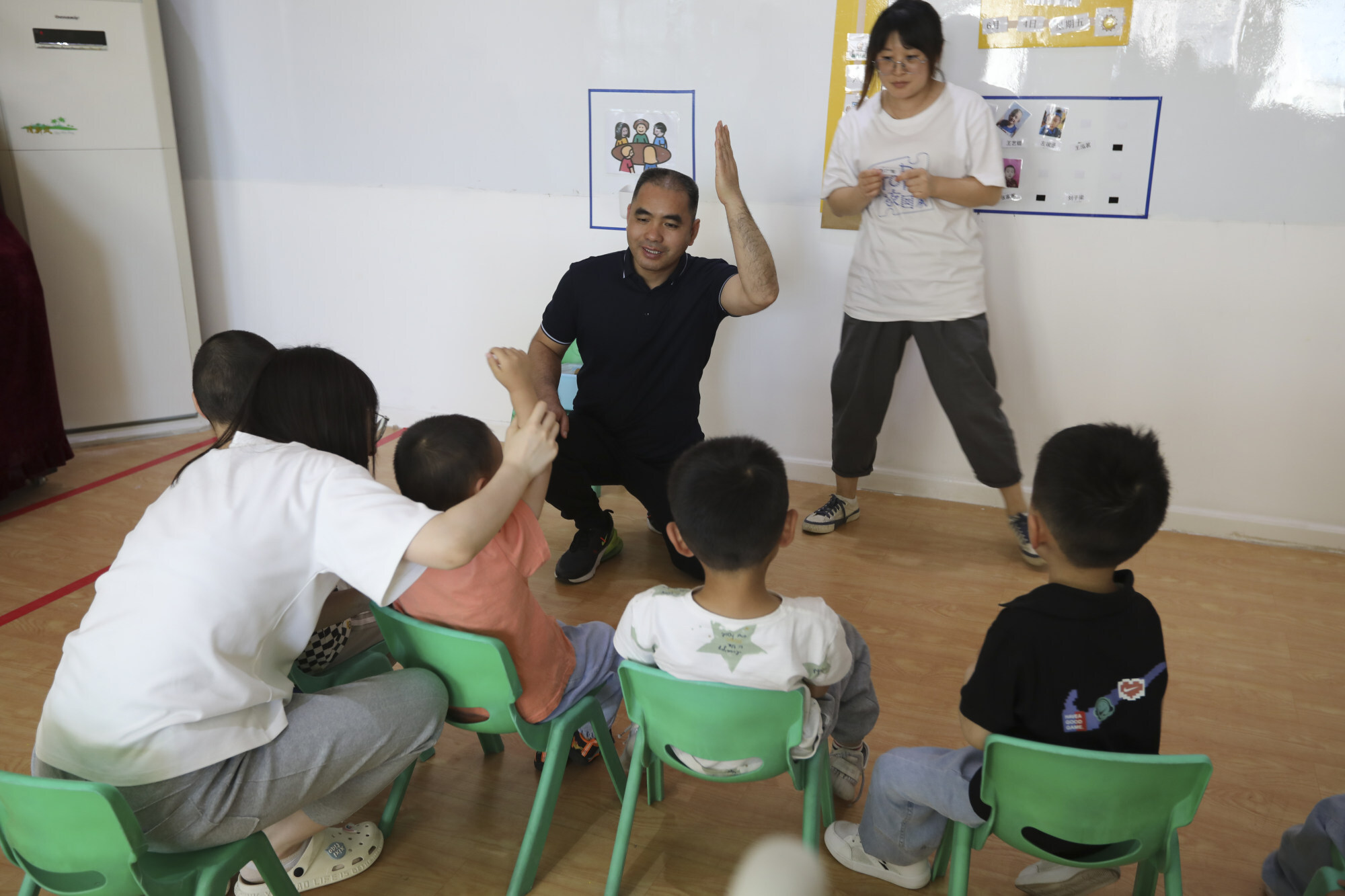 At Liu Education, an institute that focuses on children with learning difficulties, most of its pupils are children with autism, says Beijing-based Yuki Li, an educator at the institute.
"We use a wide range of training methods to sharpen visual, auditory and sensory-motor skills to help children," Li says of the school, which has outlets in China, Taiwan and the US. "Early intervention can help them overcome autism symptoms."
One of Li's students is Isaac Tse, 11, who has studied at Liu Education since 2015. The gifted autistic child is passionate about drawing cars, and his first exhibition of 21 of his paintings was held in Beijing's Damei Central Plaza in April. His mother, Connie Tse, says Isaac has been obsessed with cars since childhood.
"He would only look at car wheels when he was outside. At the age of four, he displayed aggressive behaviour and had only a two-year-old's developmental ability. I quit my job in 2016 to help train him at home. We want to send him to an arts college overseas in the future as he certainly won't like studying at a regular high school in China."
While private centres like Liu Education help breach the yawning gap in service provision for the autistic, those who cannot afford them must rely on the government which, Wu says, largely fails in looking after them.
"Stars and Rain pays a similar amount of tax as a private enterprise. There should be more tax exemptions," he says.
Wu adds that with China's international relations deteriorating since the start of the coronavirus pandemic, donations from overseas entities such as the Ford Foundation in the US cannot reach them.
"Such donations, worth several million yuan a year, helped a lot in paying for staff costs. Now, we can only rely on local donations, which are not allowed to be used to pay staff salaries," he says.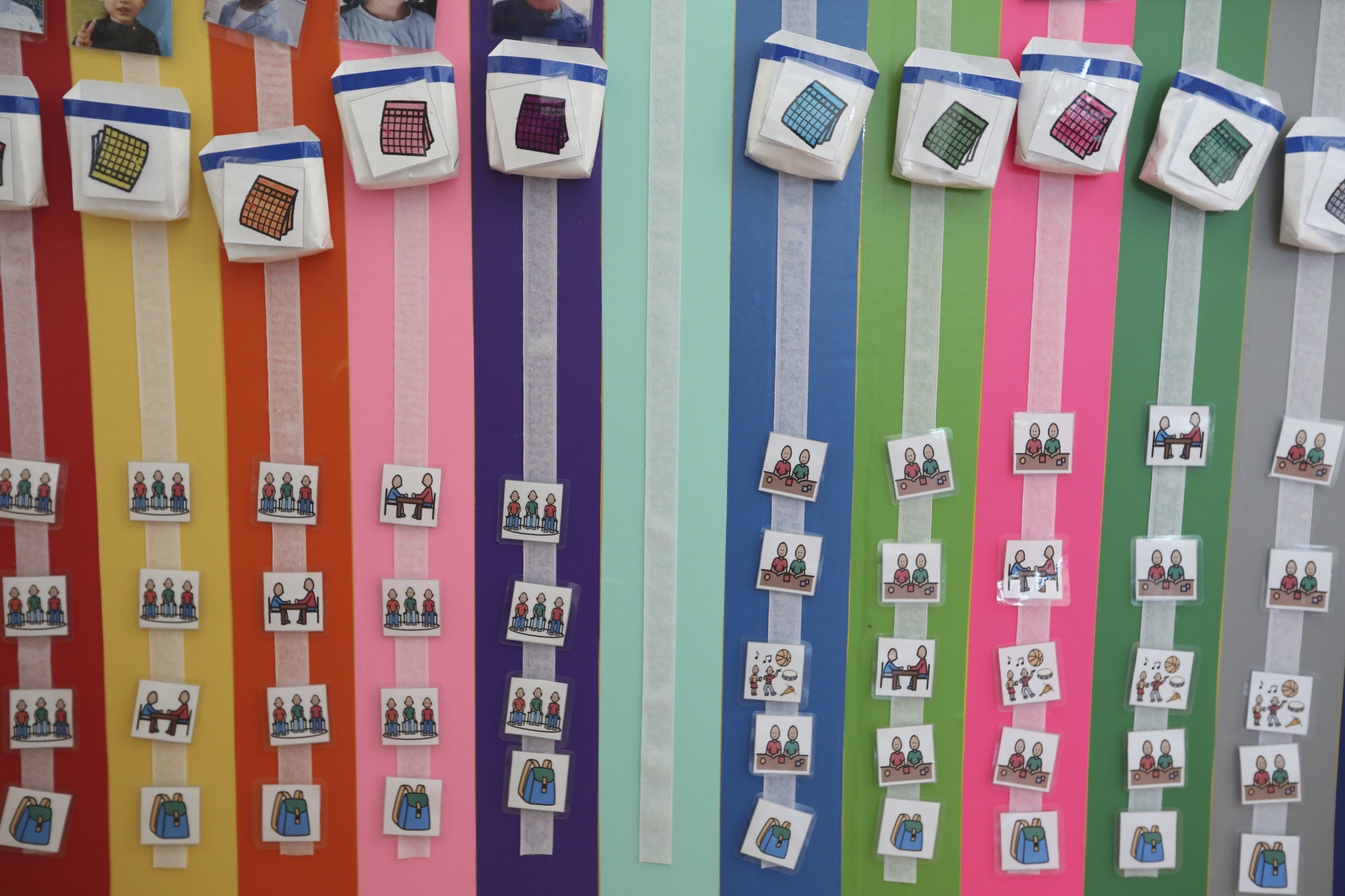 Wu calls for more public education and strengthened legal protection for people with autism.
"In 2016, a centre in Guangzhou claimed to be able to cure autism within two years – at a cost of more than 200,000 yuan. A child died after being made to run 20km one day in heavy clothes. Many parents in China are ignorant about how to help their autistic children," he says.
While there are laws aimed at curbing discrimination against the disabled in China, Wu says enforcement is poor.
"If a school in China declines to enroll autistic kids, there's not much the parents can do."