Wellness
Get more with myNEWS
A personalised news feed of stories that matter to you
Learn more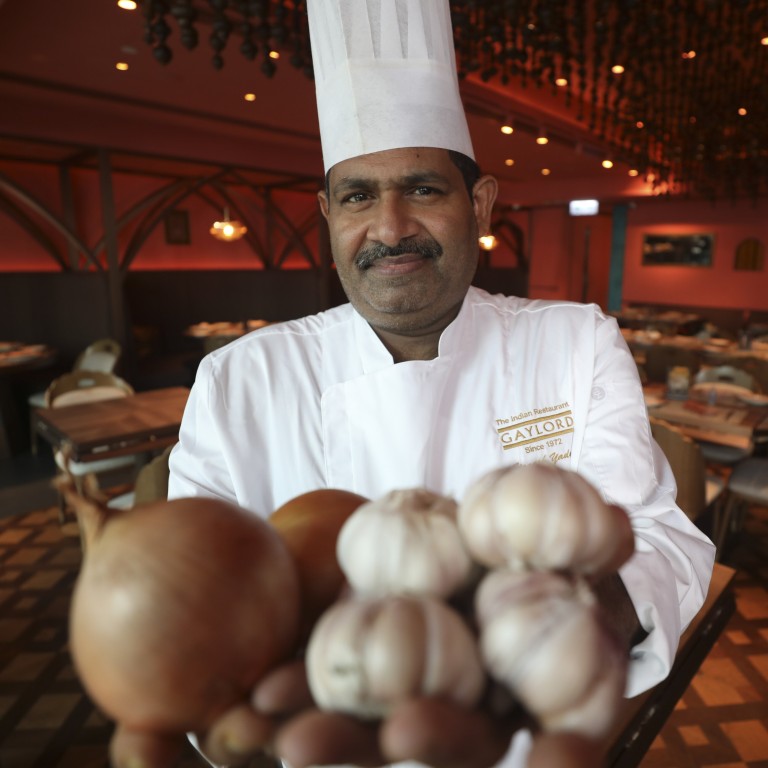 Onions and garlic, superfoods we should love – how to prepare and cook them, and how to deal with garlic breath
Low in calories and packed with healthy minerals and vitamins, they help protect against cancer, inflammation and heart disease
Eaten raw or cooked, onions and garlic, the backbone of Indian cooking, add depth, richness and character to food; to counter garlic breath, drink lemon water
Onions and garlic are the backbone of Indian cooking, says Yogesh Yadav, executive chef at Hong Kong's popular
Gaylord Indian Restaurant
. Savoury and earthy, they partner well with spices, chillies and other aromatics, adding depth, richness and character to dishes.
"Onions are particularly versatile," says Yadav, who has worked at the restaurant in Tsim Sha Tsui since 2016, and has more than 30 years' experience in the food industry.
"White onions have a mild flavour and are great in light seafood dishes or vegetarian curries. Red onions have more bite, which makes them perfect in meat curries, or sliced raw and added to salads for a hint of sharpness. Brown onions, when fried and caramelised, enhance the flavours of creamy, nutty korma curries and Indian biryani."
More than just flavouring food without adding too many calories, onions (a large onion has only 63 calories) and garlic (less than five calories in a 3-gram clove) are nutritional powerhouses. For thousands of years, they have been prized for their disease-fighting and medicinal properties.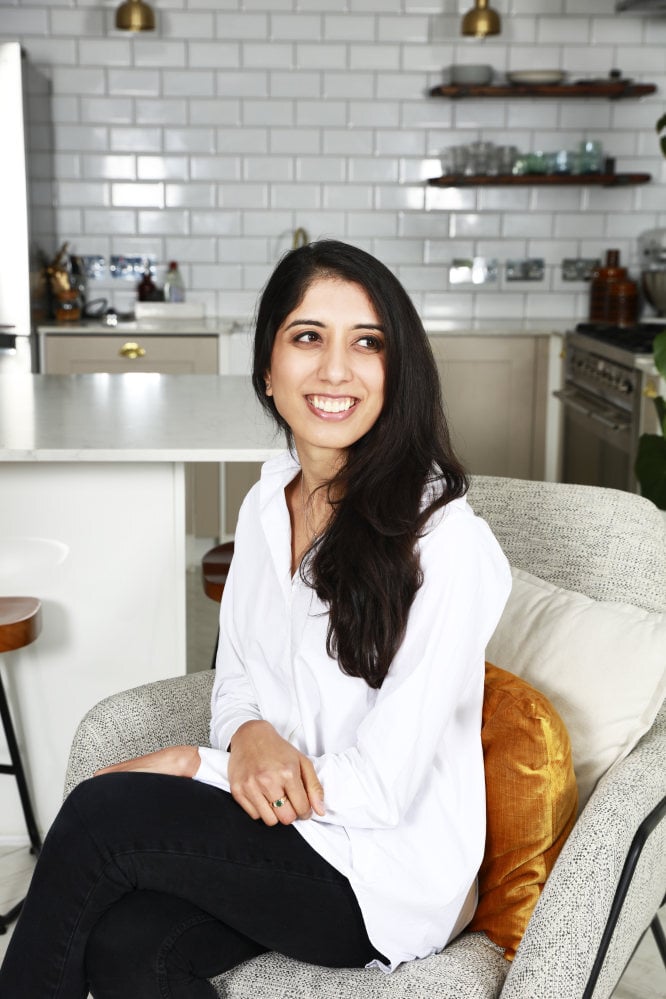 Rohini Bajekal, a plant-based nutritionist from London, says that onions and garlic are rich in prebiotic fibres such as inulin. Prebiotics are non-digestible dietary fibres that promote the growth of beneficial bacteria in the gut, and are essential for
gut health
.
Onions are a great source of vitamins A, B6, C and E, fibre, and minerals including iron, calcium and potassium, Bajekal adds. Their anti-inflammatory properties may help with high blood pressure and protect against blood clots. Garlic is an excellent source of nutrients, including vitamins B6, C, E and K, zinc, iron, magnesium, folate, selenium, thiamine and phosphorus. Like onions, garlic also has antimicrobial benefits.
In studies, onions and garlic have been shown to have a protective effect against cancer. One meta-analysis, carried out by researchers in Maryland in the US and published in 2015 in
Cancer Prevention Research
, found that eating allium vegetables, which also include shallots, leeks and chives, was associated with a decreased risk of cancer, particularly cancers of the
gastrointestinal tract
.
A small study, led by researchers from University at Buffalo and University of Puerto Rico in 2019 and published in the journal
Nutrition and Cancer
, showed a link between onion and garlic intake and a lower risk of
breast cancer
.
Onions and garlic also have heart-protective benefits, thanks to their anti-inflammatory properties and high antioxidant content. A 2017 study in the
Journal of Hypertension
found that adult men and women who regularly ate allium vegetables had a 64 per cent lower risk of
cardiovascular disease
over a six-year period.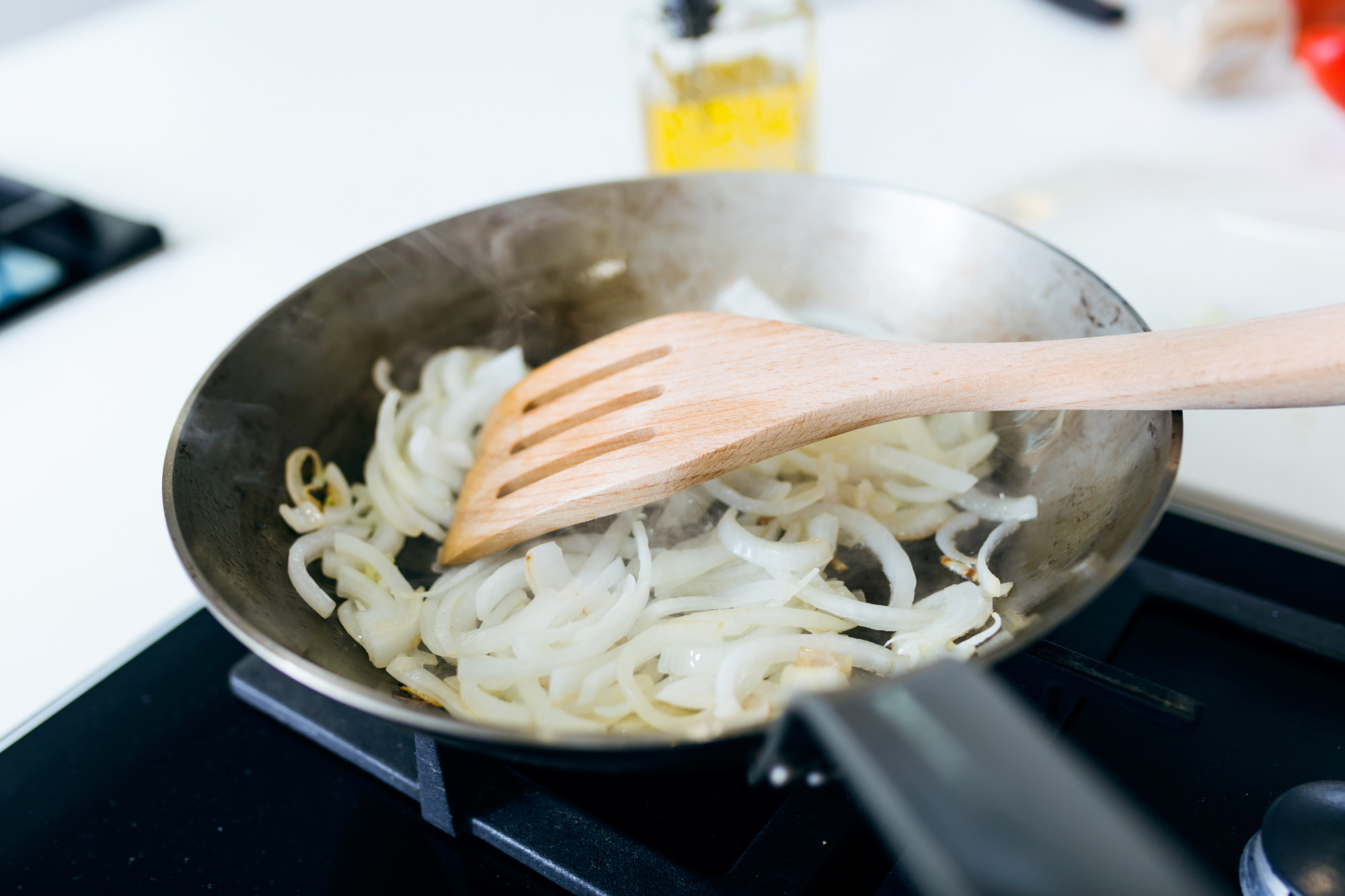 How you prepare and cook onions and garlic can affect their potency, Bajekal says.
"The onion's outer layers contain quercetin, an antioxidant that fights harmful free radicals in the body, so you should avoid removing too much of it. Scientists believe that lightly cooking onions may actually increase the concentration of this nutrient," says Bajekal.
"To get the most benefit, it's best to eat them raw. Cooking them for longer than 30 minutes may partially destroy their sulphur compounds."
When preparing garlic, Bajekal recommends the chop-and-leave method. When garlic is chopped, an enzyme called alliinase is activated. The alliinase converts alliin, a compound in fresh garlic, to allicin. Allicin is beneficial for gut, immune and cardiovascular health and has antibacterial, anticancer, antiviral and antifungal properties.
"You can still get the benefits of alliinase by cooking garlic after chopping it and letting it rest for 10 minutes while you get on with the rest of your meal prep," she explains. "This is the approximate time needed for the alliinase to activate and convert the alliin to allicin; it also results in stronger garlicky flavour."
Bajekal suggests eating onions and garlic together. This enhances the bioavailability of zinc and iron and makes it easier for our bodies to absorb these nutrients.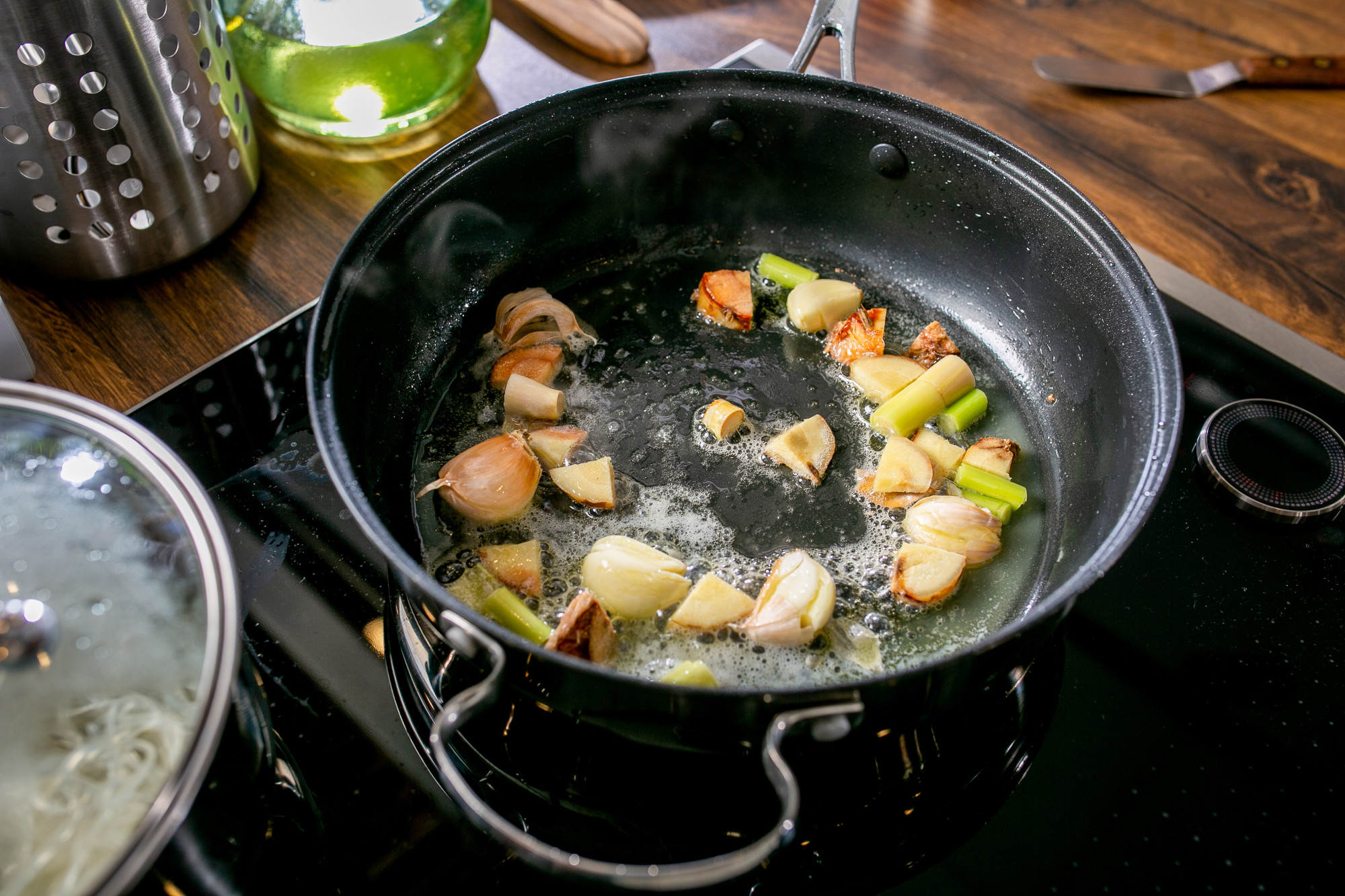 If you cannot tolerate the sharp, biting taste of raw onions and garlic, Bajekal recommends pickling them in vinegar. Pickling also offers probiotic benefits that are essential for gut health.
To soften raw onions and bring out their natural sweetness, sprinkle them liberally with salt and leave them for a while before rinsing them and adding them to salads or other dishes.
You can also combine onions and garlic with herbs and spices such as coriander, basil, parsley, paprika and turmeric. This boosts the flavour of your meal and increases its antioxidant content.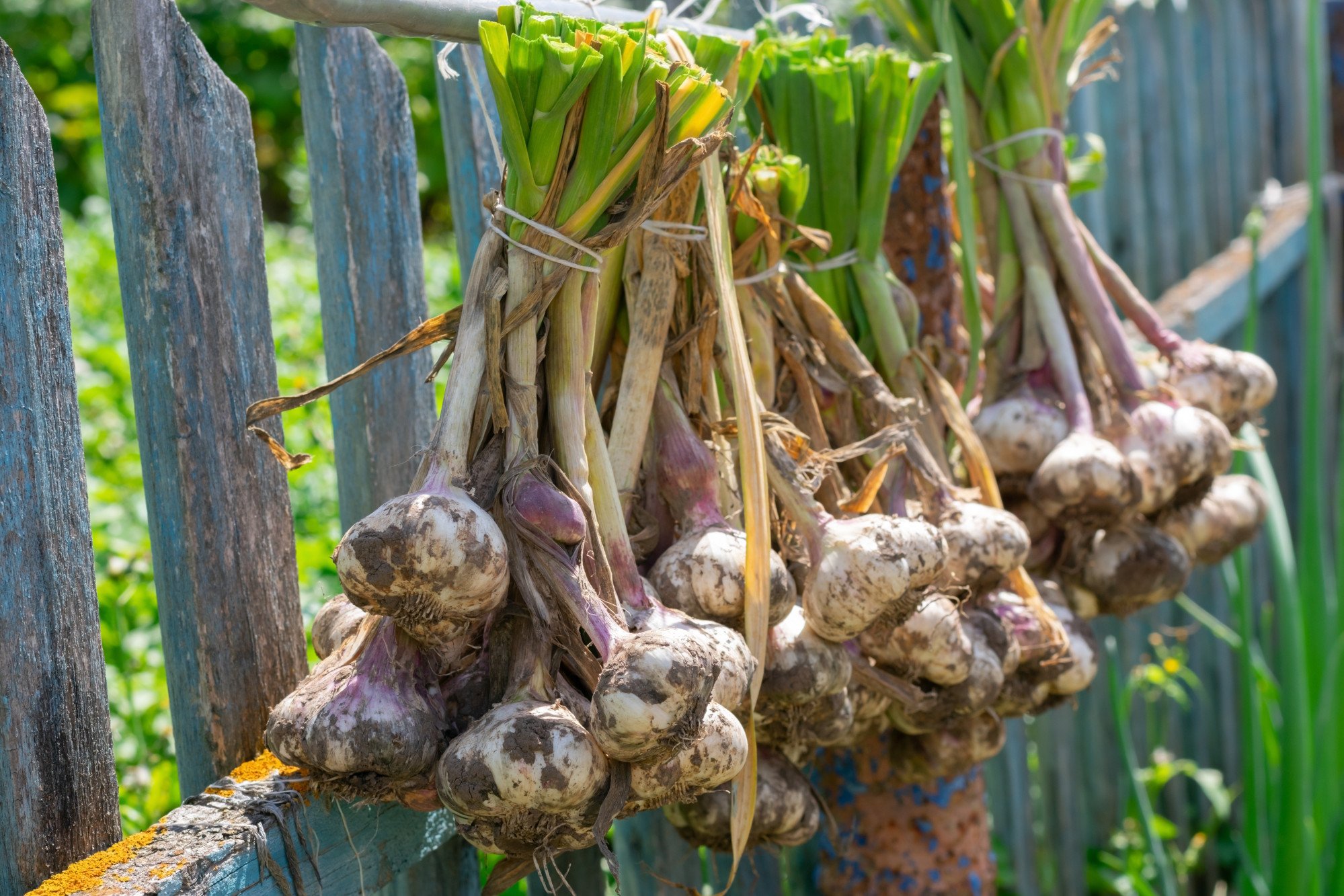 While onions and garlic are safe to eat raw, Bajekal warns that people who are not used to a high-fibre, plant-heavy diet may experience indigestion, gas and even diarrhoea if they consume raw onions and garlic in large amounts. If you have
irritable bowel syndrome
, you may also be sensitive to these allium vegetables.
Organic sulphur compounds are what give raw onions and garlic their characteristic pungent flavour. When cut or chopped the vegetables release a compound called allyl methyl sulphide; when ingested, this compound gets absorbed into the bloodstream, leaving us with overpowering onion or garlic breath for several hours.
To counteract this, Bajekal suggests drinking water to stimulate the production of saliva, which may remove some of the odour. You can even add a squeeze of fresh lemon juice to the water, as the citric acid found in lemons can help neutralise the odour.
From French onion tart to Spanish garlic soup, onions and garlic are celebrated in cuisines around the world.
Yadav shares his recipe for one of Gaylord Indian Restaurant's most popular vegan-friendly snacks, onion bhaji – crispy fritters made from white onions, chickpea flour and spices.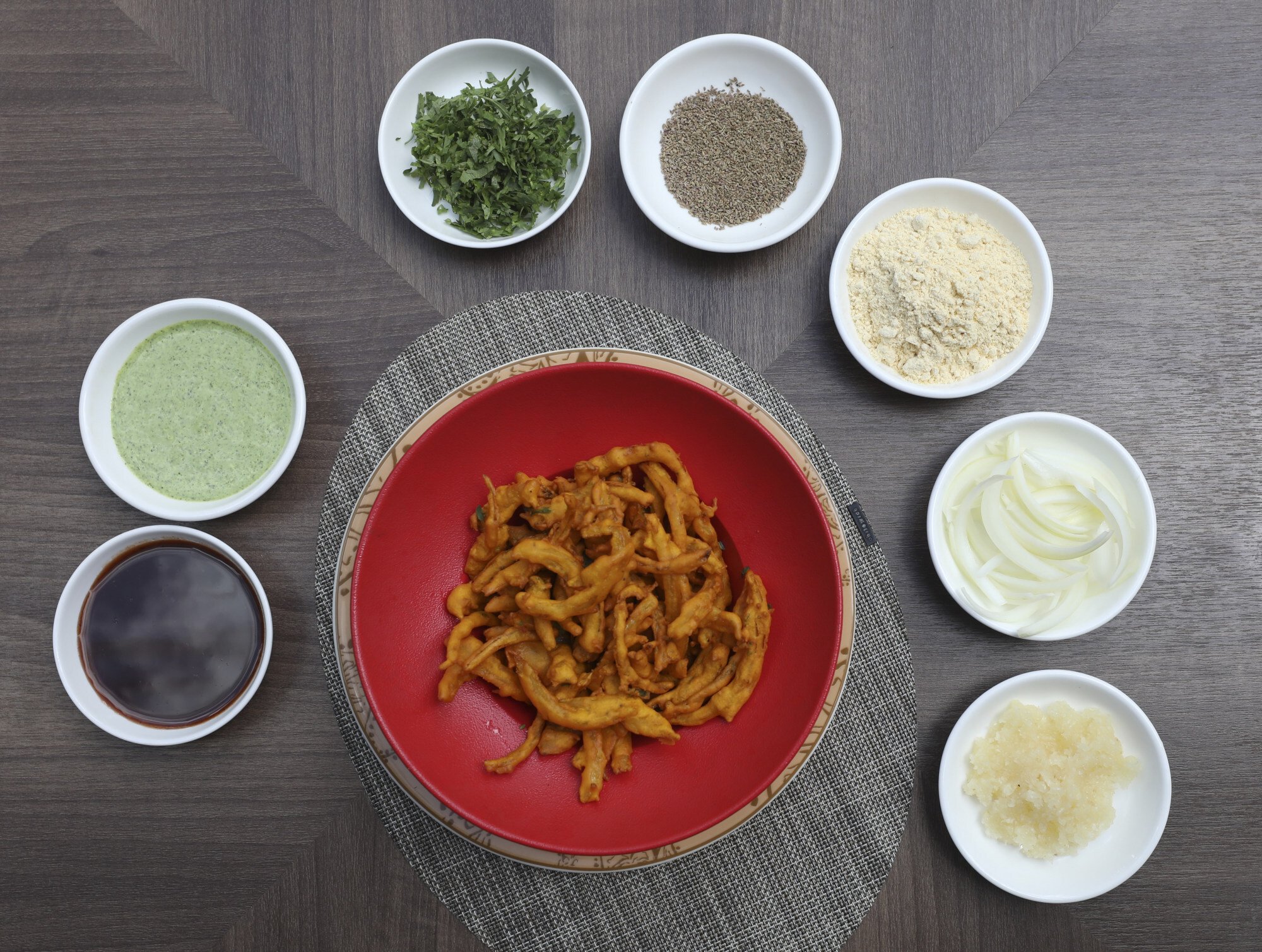 Onion bhaji
Ingredients
Two large white onions (about 120 grams/41⁄4 oz in total)
A pinch of salt
70 grams (21⁄2 oz) chickpea flour (also called gram flour)
Water, enough to make a thick batter with the flour
1 teaspoon garlic paste
1 tablespoon fresh, finely chopped coriander leaves
1⁄2 teaspoon chilli powder (or to taste)
1⁄2 teaspoon carom (ajwain) seeds
Chaat masala spice mix and mint chutney to serve (if desired)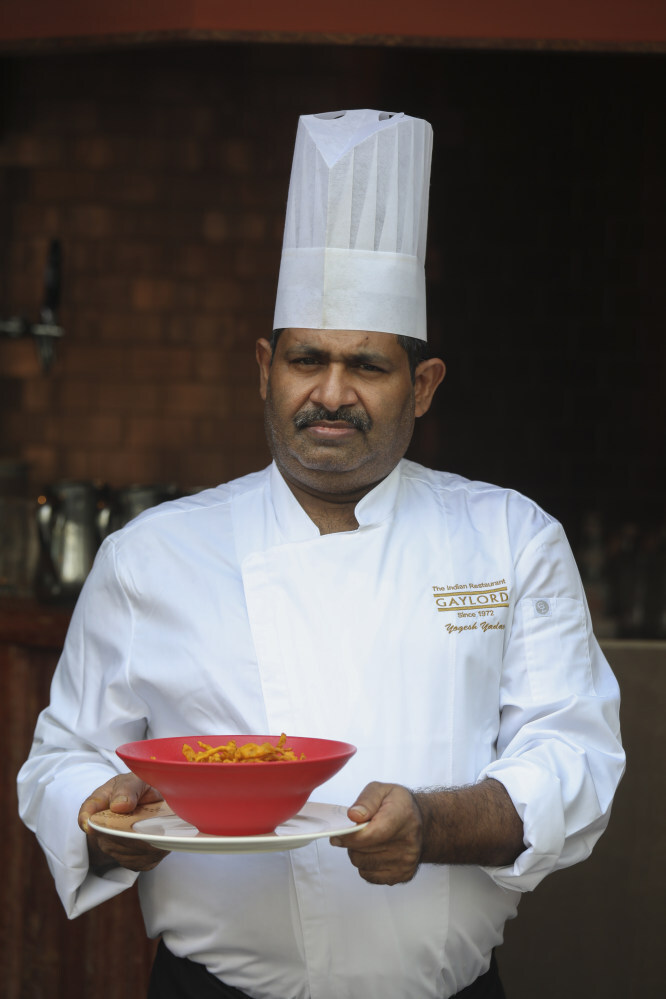 Method
1. Halve, then slice the onions into thin julienne strips. Mix the onions with the salt and set aside for five to seven minutes.
2. Combine gram flour and water and stir to make a thick batter.
3. Add onions and remaining ingredients (except the chaat masala and chutney) to the batter.
4. Heat enough oil for deep-frying. Divide the batter into small fritters and drop them into the hot oil.
5. Fry the fritters until golden brown and place in a strainer to drain off excess oil.
6. Sprinkle over a little chaat masala for tanginess and serve with mint chutney, if using.