Wellness
Get more with myNEWS
A personalised news feed of stories that matter to you
Learn more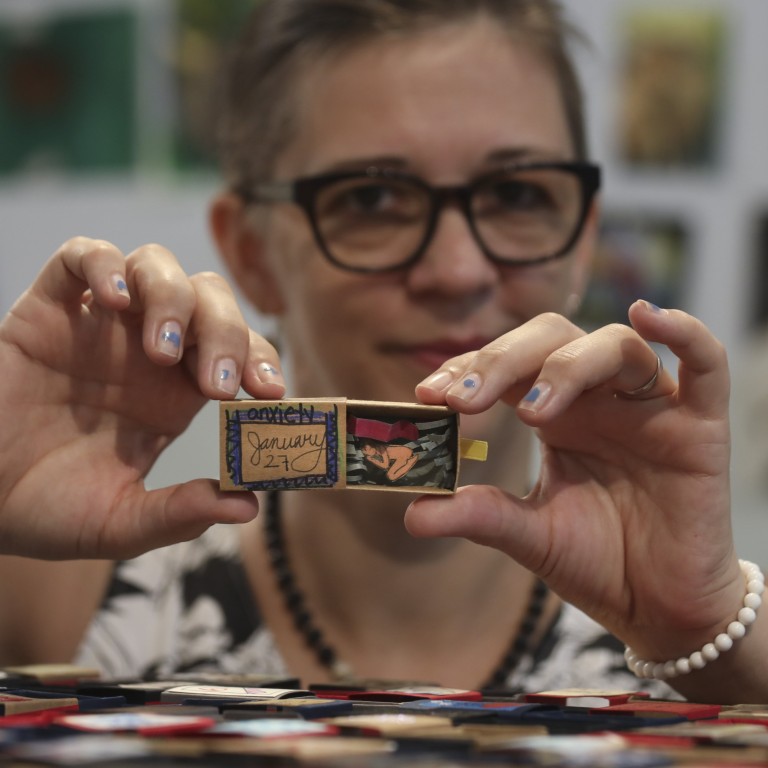 Victim of panic attacks turns negative into a positive by depicting the moments in miniature as matchbox art – a 'symbolic way of storing her emotions'
After suffering panic attacks, Rachel Smith expressed her negative feelings in tiny dioramas she created in matchboxes. And she depicted her good days too
An art therapist says the creative process helps people cope with anxiety and can lead to inner peace
Canadian artist and storyteller Rachel Smith was helping a friend at an exhibition when, out of the blue, her heart began racing and she felt she couldn't breathe. Frightened and confused, she left the performance and ran back to her Hong Kong studio in Prince Edward.
"I was crying and shaking, and hid under the table and called my husband," says Smith.
That was January 21, 2019, and Smith had just had her first panic attack. The following day she went to a clinic for a routine Pap smear. During the procedure, the gynaecologist asked why she hadn't taken her husband's name, Lai. The conversation was lighthearted and when she got back to her studio, she reflected on the exchange.
"I thought, 'OK, so yesterday I had a panic attack but today I had a moment of laughter, so maybe I can encapsulate that funniness. I wonder if I can make a little diorama of the Pap smear?' And I did," says Smith.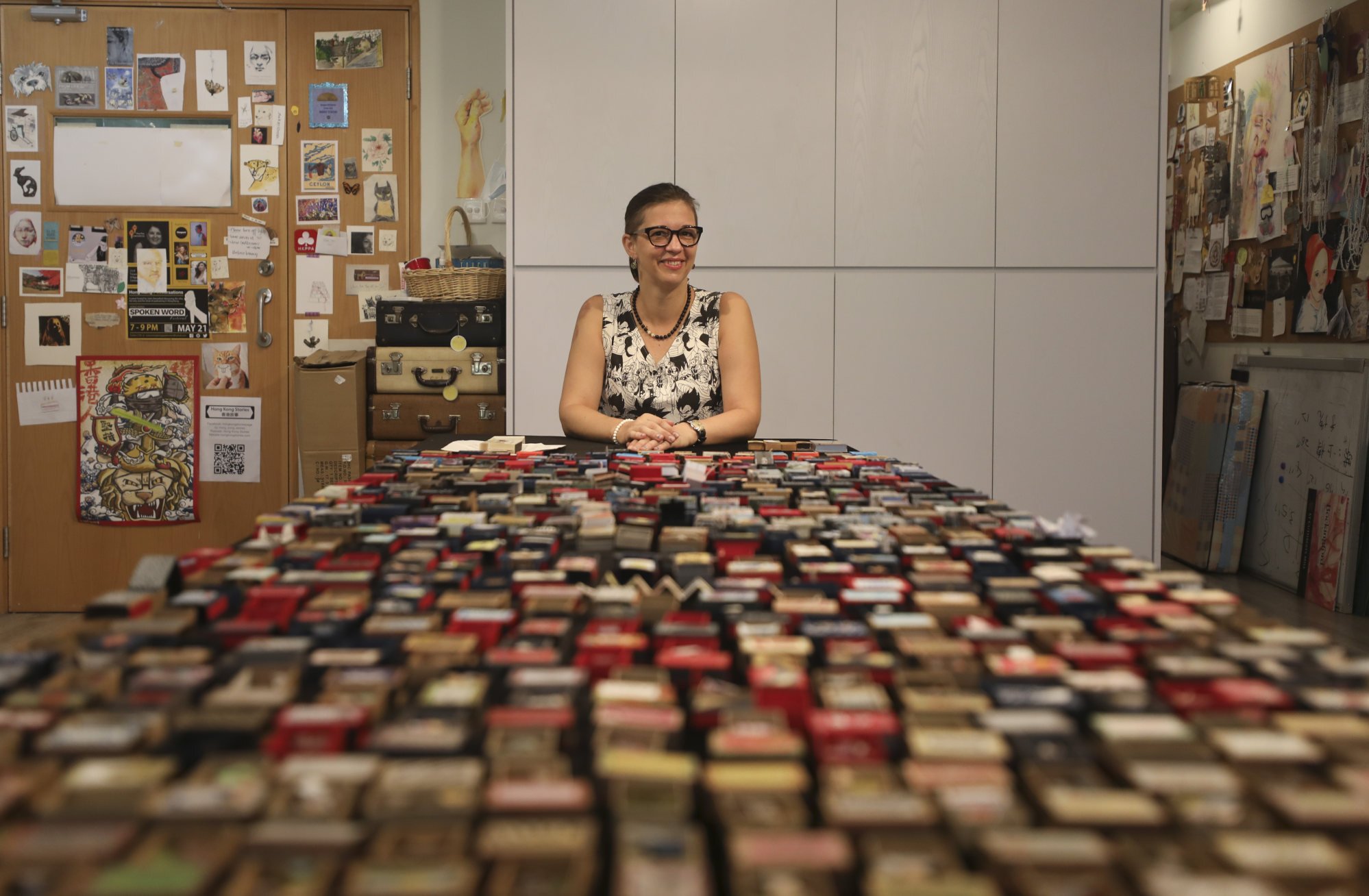 She pulled out scissors, crayons and cardboard and recreated the scene in a matchbox. It wasn't the first time she'd created a story in a tiny box. A few months earlier, a friend's daughter with
autism
was upset about not being able to take her therapy-pet turtles back to Australia. So Smith made a few miniature paper turtles and put them in a matchbox for her.
"It was something small, so she could take it with her, and physical, so she could touch it. I love miniature stuff," says Smith.
The day after her check-up, Smith had coffee with friends and later, reflecting on the warm and lively conversation, created another matchbox scene. Five days and five matchbox diary scenes after her first panic attack, she was alone in her studio when she had her second panic attack.
To calm herself, she began making a visual representation of the fear and chaos of that moment – a tiny naked figure lies curled up in fetal position inside the matchbox.
"When the panic attacks started, all I could think of was, 'Here is another one'. Is this what my life will be like now? What am I going to do?' But because I had the other five boxes, I could look back and see it wasn't all bad, there were funny moments, good times.
"There were a lot of things for me to grab hold of and pull myself out of that pit. This helped me to stop being afraid of moving forward," says Smith.
The panic attacks became less intense and less frequent. She kept up her matchbox journaling and enjoyed the 20 minutes to an hour that it took to make each scene, a chance to reflect on what had happened that day.
On June 9, the first large-scale march against a proposed change to Hong Kong extradition law marked
the start of 2019's protest movement
in the city. Smith's matchbox diary began to include scenes depicting the protests, tear gas and the introduction of an anti-mask law. She kept up this personal and political journaling for a year, a process she describes as therapeutic.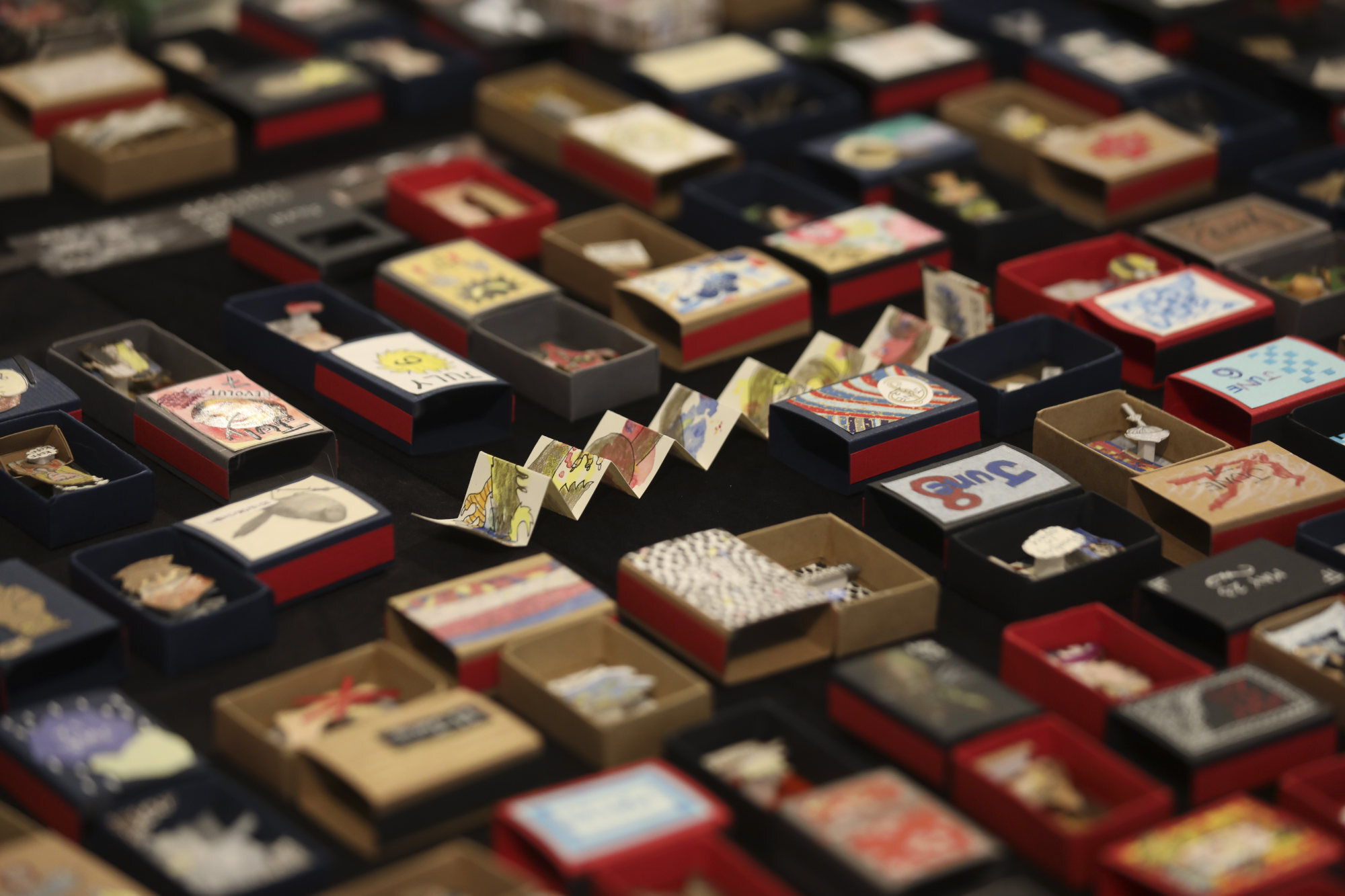 "When the protests started my panic attacks stopped, I just didn't have time to have a panic attack. I don't think I've come close to processing that yet. That's another form of trauma. I've tried to work through it, but things are still changing. It's possible the panic attacks might come back, but I feel confident that I have a coping strategy," says Smith.
Expressive arts therapist Shum Kit-nam says
making art has huge therapeutic value
. The left side of our brain is responsible for the rational, decision-making and verbal skills, and the right side processes imagery and sound and is responsible for our emotional reaction.
"When we are stressed or have a traumatic experience, it is stored in the right brain. The creative process – visual arts, music, dance or movement – helps release and transform that emotion. Speaking uses the left brain and might not transform that emotion," Shum says.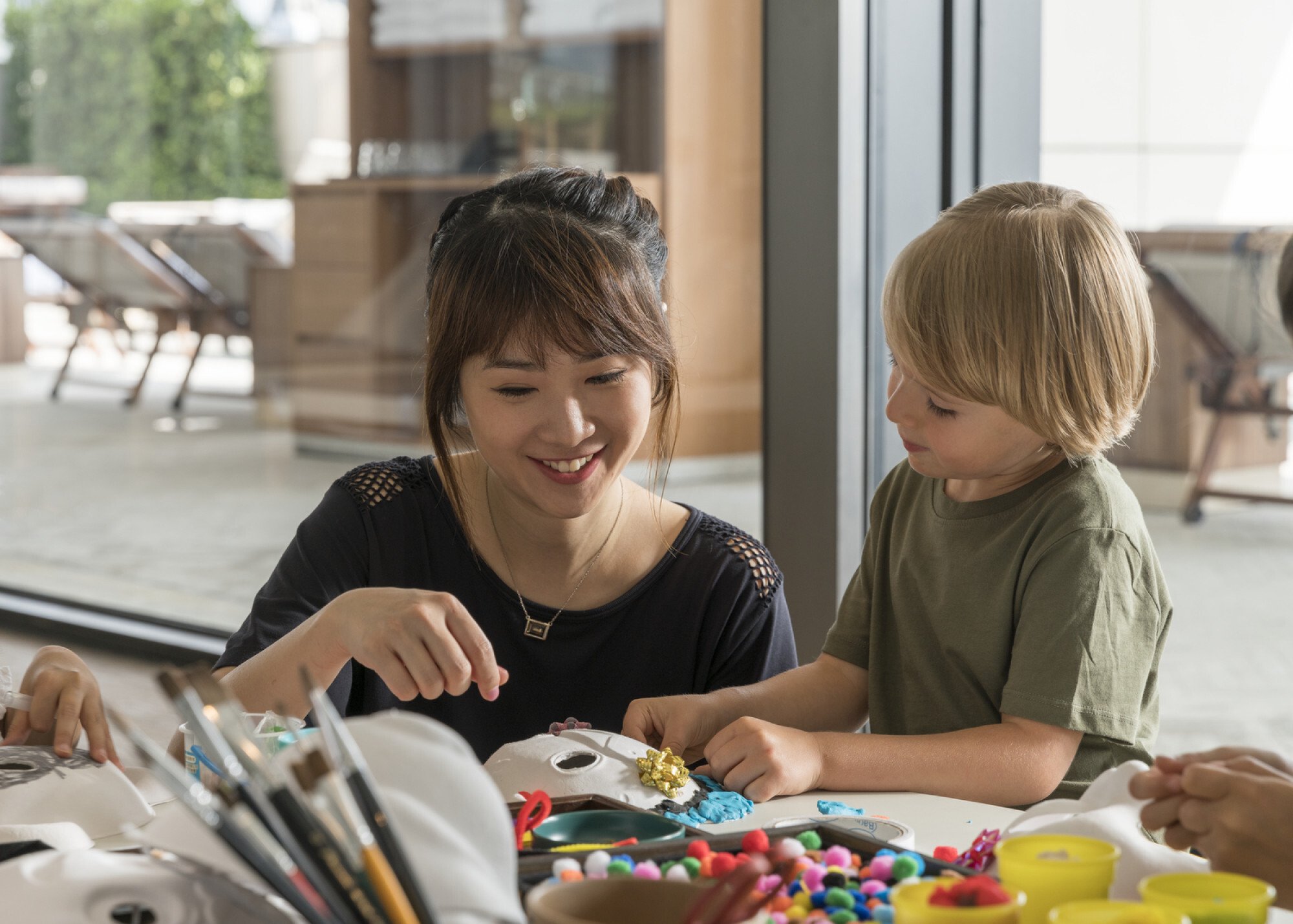 She sees Smith's creative use of matchboxes as a symbolic way of storing her negative emotions. The box has boundaries and is small, allowing Smith to control her emotional release.
"It's very good she's found a way out through art. She transforms the negative into a more positive art-making process, and by making it external can find inner peace," says Shum.
Panic attacks can be debilitating and a lot of the fear around them stems from thinking about previous panic attacks and worrying about when the next one will happen. The beauty of creating art is that it keeps us firmly in the present where there is no threat or danger.
"It's like
meditation
which is a very good experience, because through art-making they can project their thoughts and emotions onto the art, externalise it," says Shum.
Smith runs art workshops from her studio, ranging from mixed media classes to encouraging people to tell their own story through illustration.
"One thing we have lost, or we don't give ourselves permission to do, is to do stupid stuff. My main target is adults, I want people to have a time where they can be silly and create something," says Smith.
She says people often begin a workshop insisting that they can't draw or sew or paint and once they relax into the class, they come to discover the joy of creating something.
"We can sometimes take ourselves so seriously. I want to help bring that sense of irreverence into our lives," says Smith.
Shum would like to see more people explore a creative outlet to help process difficult emotions. The key is to do it in a meditative way, allowing the creative expression without judgment. Or, as Smith says, to just have some fun with it.
"The first stage for healing is our awareness and reflection," says Shum. "The second phase is how you embrace all the feelings and
bring in the positive energy
and transformation."