Wellness
Get more with myNEWS
A personalised news feed of stories that matter to you
Learn more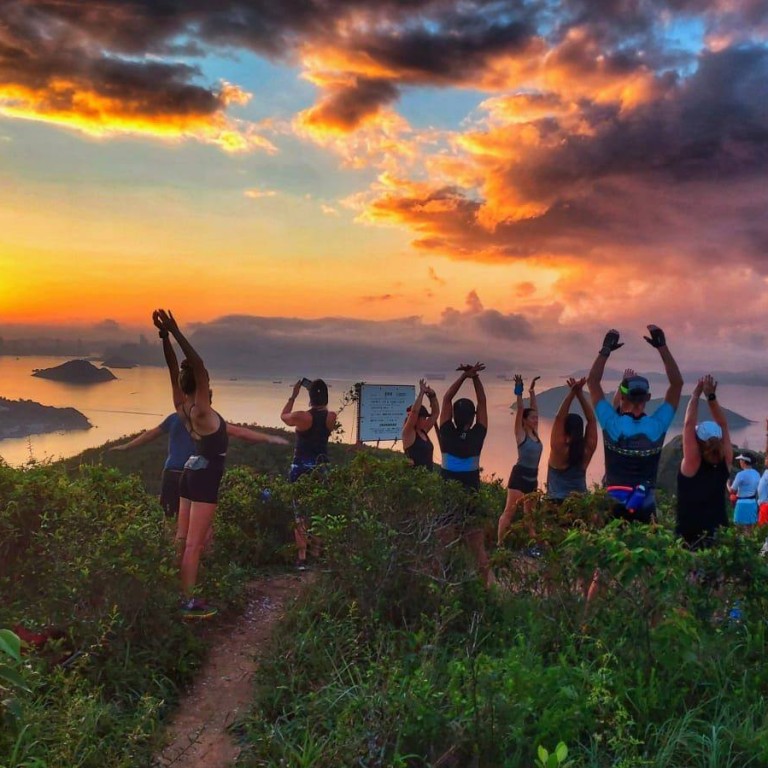 Sunrise breathwork meditation and exercise on a Hong Kong hilltop combines fitness, mind and body detox, and a reset of your circadian clock
Breathwork coach Aigul Safiullina started the Lantau Sunrise Club to promote group exercise, teach the basics of proper breathing and embrace the natural world
Dozens have signed up to practise tactical breathing and learn the 'rock and roll' exercise. A club member explains they get his day off to a positive start
Our appreciation for the great outdoors has blossomed during the global pandemic. And we've also embraced opportunities for interpersonal connection, especially during periods of lockdown and social distancing.
That is why Jo Lodder signed up to join a new group in his neighbourhood on Hong Kong's Lantau Island that planned to gather weekly to climb a mountain at dawn.
"I had never done anything like this," said Lodder. "But I loved the idea of hiking up a hill to watch the sunrise."
Lodder, the founding partner of real estate company JNW Properties, has been living in Hong Kong for 12 years. He recently made the move to Lantau Island to connect with
the beauty and nature it has to offer
– to get back into an exercise routine in the great outdoors and deal with the stress and anxiety brought on over the course of the pandemic.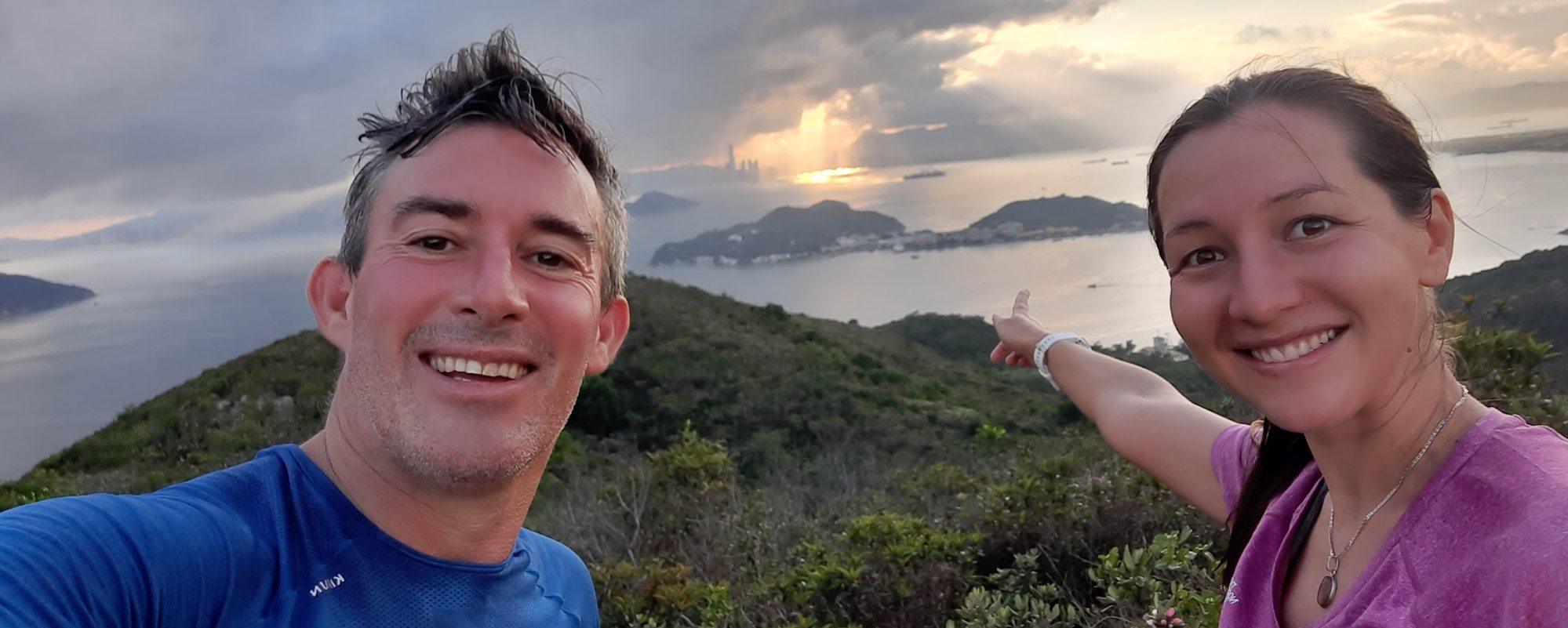 "Eighteen months ago, I was pretty overweight and lived a poor lifestyle which involved quite a lot of alcohol – I constantly had a cough and was often ill," said Lodder.
"I met Aigul as we both lived on Lantau and are active people," said Lodder. "Aigul is a kind, passionate and focused person with great energy – I always come away feeling good after spending time with her."
In the spring of 2021, Safiullina had the idea to start an exercise group – the Lantau Sunrise Club – that would get people outside and reconnecting with nature to reap the benefits of fitness combined with breathwork. Lodder was its first member.
At first, the pair would meet at 5.15am every Tuesday at the Lantau Base Camp shop in Mui Wo and climb the 1,000 steps to the top of what locals call Pagoda Hill between Mui Wo and Discovery Bay to watch the sunrise. Safiullina would then lead breathwork and movement exercises to calm the mind and body.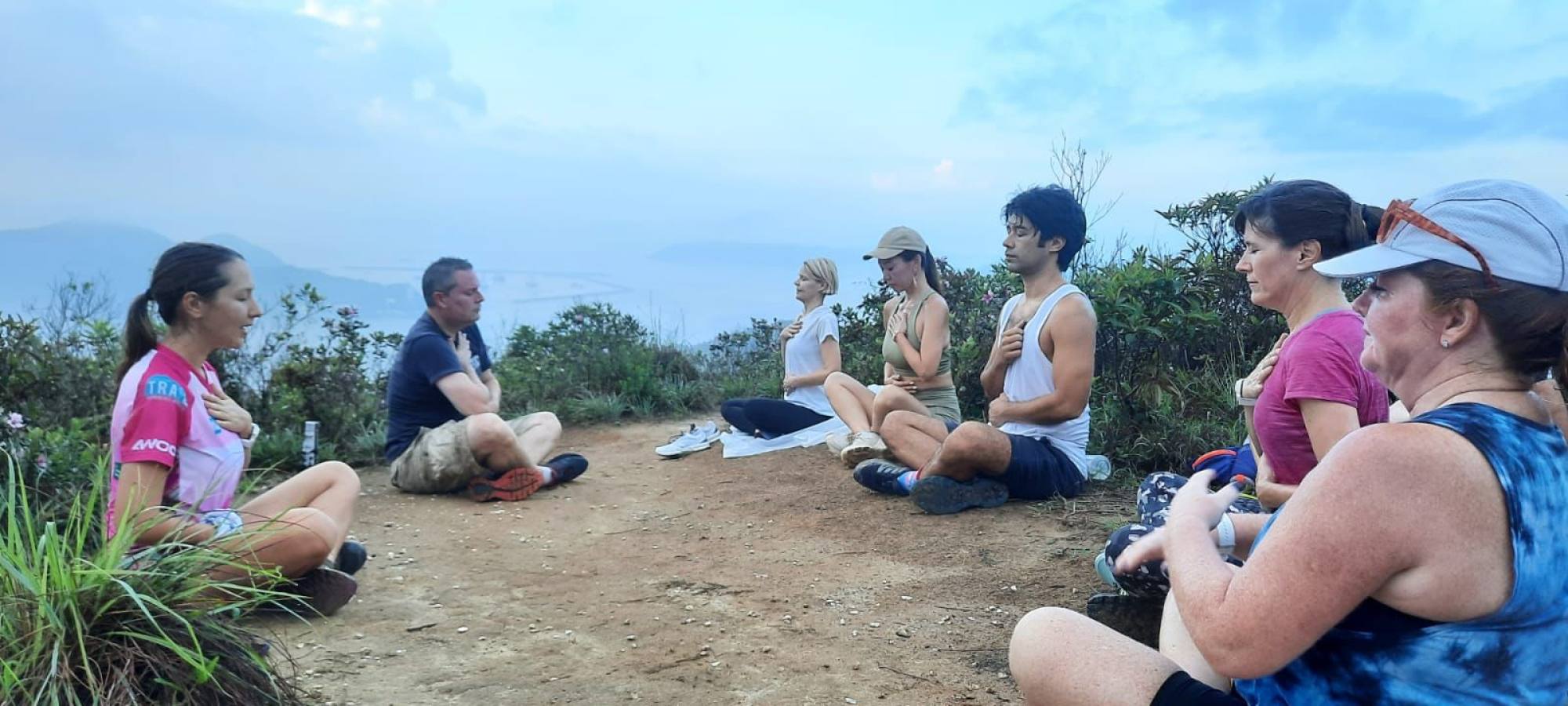 After their hike, they would take photos and share them on their social media channels, sometimes while they enjoyed a post-hike kombucha or coffee. When Lodder told his wife, Novy, owner of Novy's Kitchen, about the experience, she was immediately intrigued.
"I started [with the club] after I saw the pictures from Jo and Aigul," said Novy Lodder. "One of my passions is seeing sunrises and sunsets, I absolutely love the energy they bring and make sure I see them in every country that I visit."
Novy, a self-proclaimed "extremely positive" person, had never tried breathwork. However, the enjoyment of the scenery along with the added health benefits influenced her to sign up. The photography enthusiast also became the group's unofficial photographer.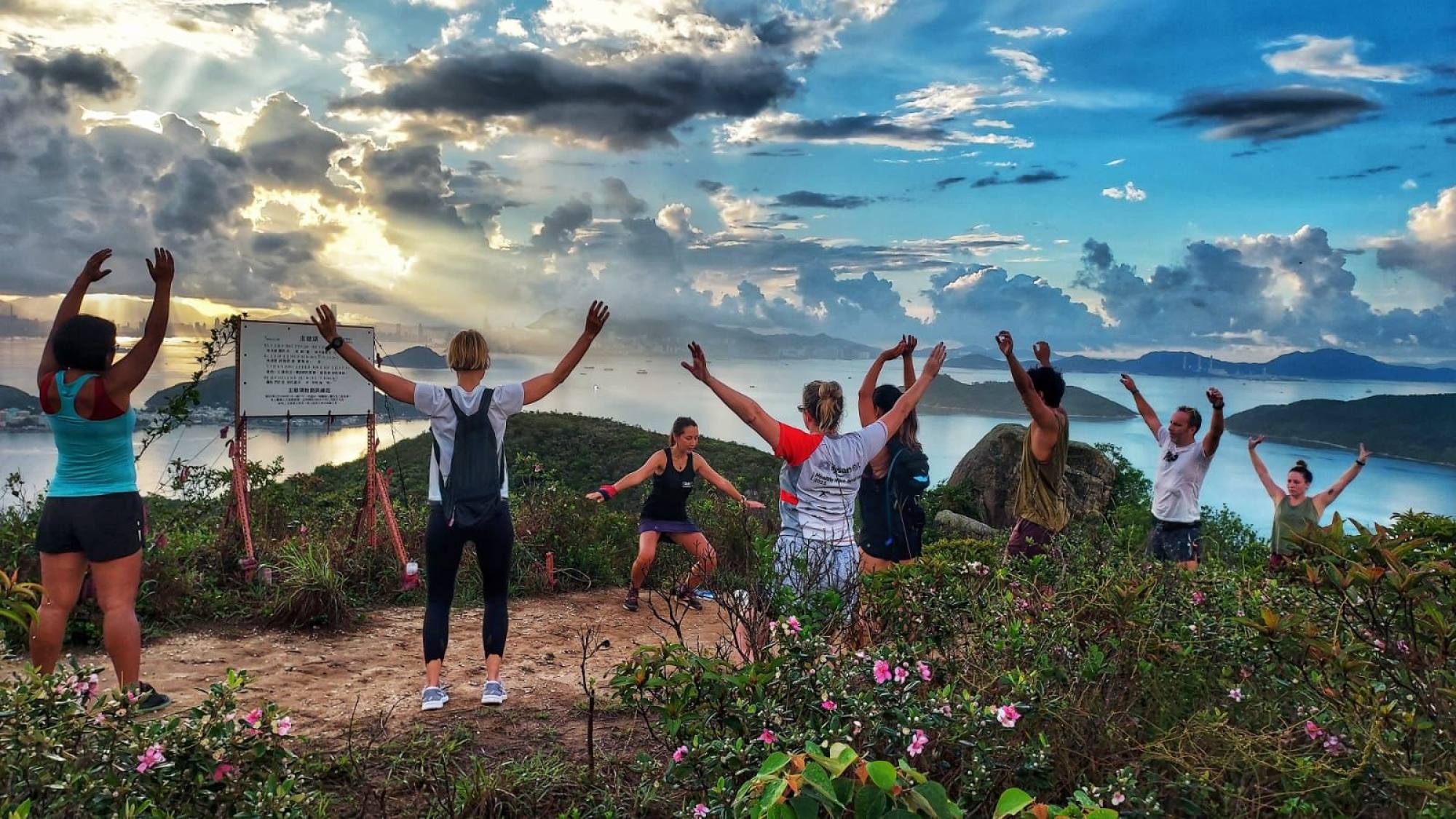 A few weeks after the club's inception, thanks to social media, Safiullina was bombarded with messages from people interested in joining.
"I actually didn't expect the group to become so big," said Safiullina. "While I didn't have any specific expectations back in May when I started, I was hoping to maybe get four to five people."
The club now has 76 members in the core group, with roughly 15 to 20 participants joining each week. Safiullina believes members keep coming back for the sense of community that has developed.
"Human beings are social animals," said Safiullina. "Isolation is detrimental to our mental health and physical health as well."
"I think that the main benefit [of this club] is the sense of community and sharing the very special experience of welcoming the new day together," said Safiullina. "Not everyone will wake up at 4.30am and walk up 1,000 stairs to see the sun coming up, it requires discipline and a special type of personality."
Safiullina also promotes the importance of watching the sunrise at low angles for wellness seekers, and how the practice helps fine-tune our internal systems. Podcasts from Stanford professor and scientist Dr Andrew Huberman, in which he discusses the human body, the
circadian clock
and our response to low-angle lighting, inspired her.
It is complicated, but essentially, "viewing sunlight at a low solar angle like sunrise and sunset helps … to set the circadian clock", said Safiullina.
"As Dr Huberman explains: 'That means
better sleep
, proper timing of cortisol release and neuromodulators like dopamine and serotonin – this equates to better mood and learning.'"
Breathwork exercises comprise a core component of the morning routine, which Safiullina teaches to all participants, regardless of their familiarity or experience level.
"We start with some stretching, as well as diaphragm and chest opening exercises, then we jump and shake, taking one big inhale and then exhale as loud and long as possible," said Safiullina. This exercise is used in many different disciplines and helps destress, as well as detox the body and mind.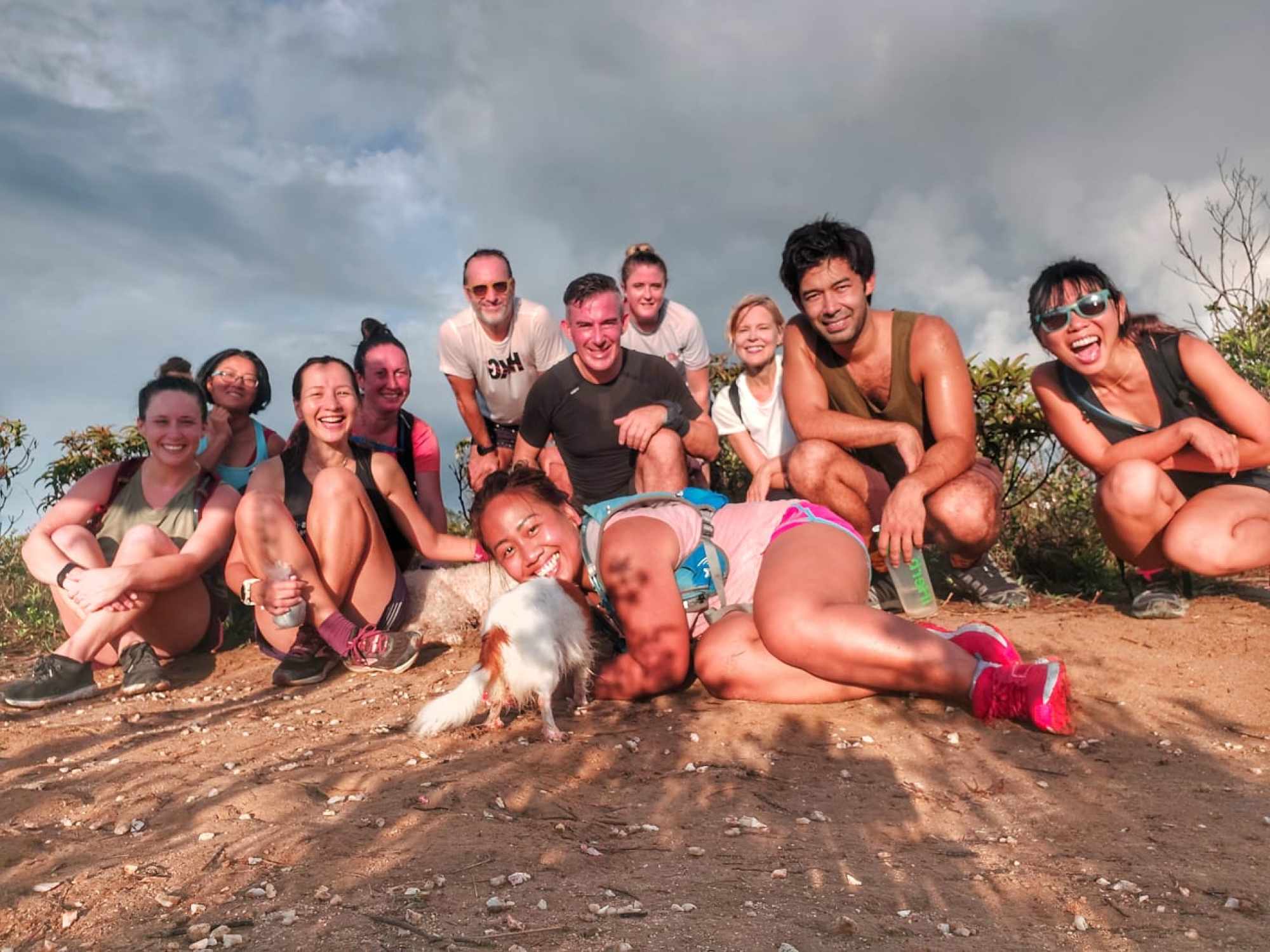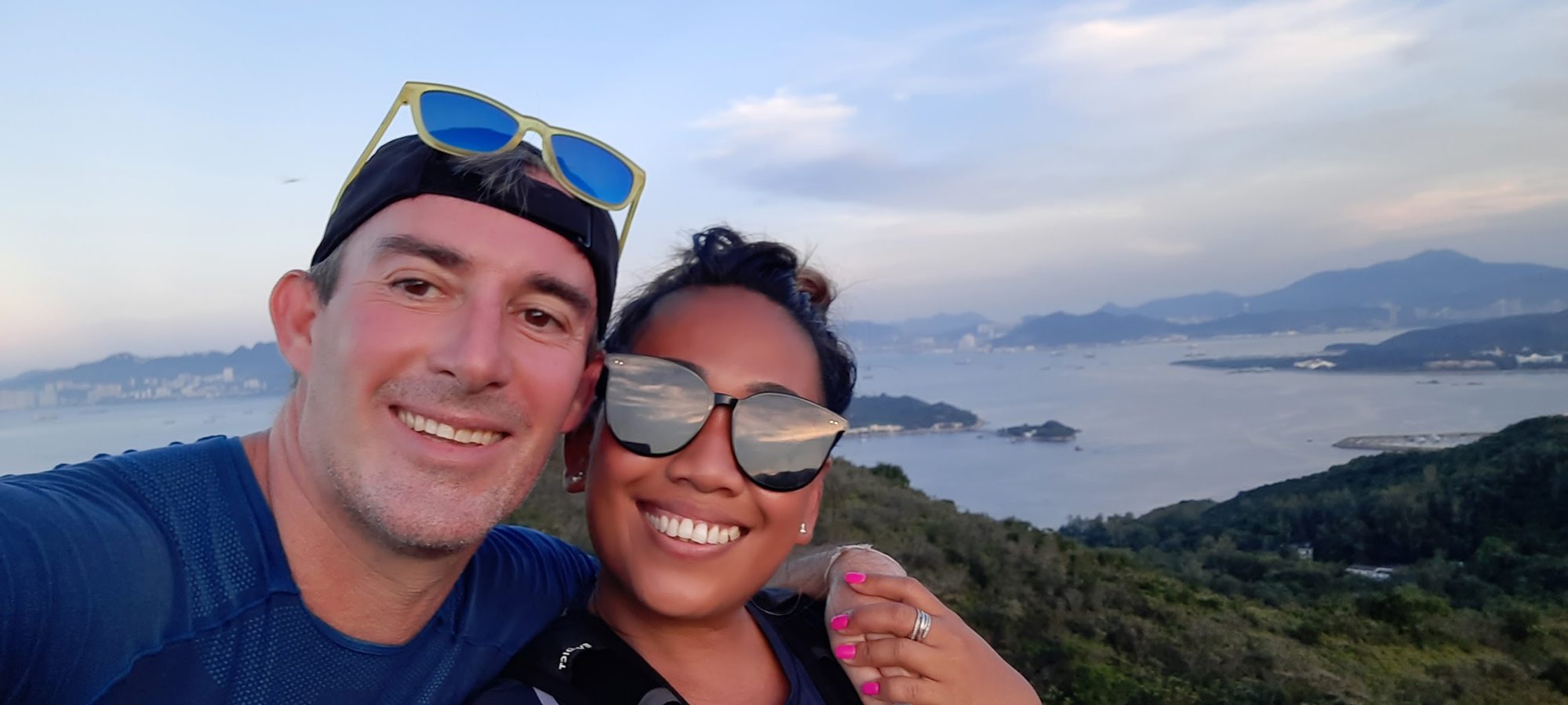 "Then we sit down and I guide them through meditation to slow down and rest. Everyone is facing the sun – some people keep their eyes open to observe sunrise."
"I lead two techniques: one is called 'rock and roll,' when we push our belly forward at the inhale, and deflate at the exhale and go backward; and the second technique is 'tactical breathing.'" This requires inhaling for four seconds, holding for four seconds, exhaling for six seconds and holding for two seconds.
"This is a great relaxation technique, the longer you exhale the more you relax," she says.
As a more reserved person, Lodder admits that joining the group was the push that helped get him out of his comfort zone and meet new, like-minded people interested in healthy living.
"Breathwork has become part of my daily ritual that helps me to achieve positivity on a daily basis," said Lodder. "It sets me up for the start of the day and gets rid of any negatives. I feel free and I feel energised. I would recommend this to everyone."
There is no cost to join the Lantau Sunrise Club, though Safiullina encourages people to donate to the Exchange and Empower programme, part of the Mira Rai Initiative, a fund supporting female trail runners in Hong Kong.