Wellness
Get more with myNEWS
A personalised news feed of stories that matter to you
Learn more
Stuck in quarantine? Forget being an adult and do something just for fun – it might even make you more productive
Writer Kate Whitehead gets into mental and physical shape following Uma Thurman's sexy steps, and relearns the value of spontaneous acts of fun
Experts describe the benefits of letting go and having fun – a sense of complete engagement in an activity and a sense of liberation
Checking into quarantine last week for the second time in eight months, I felt exhausted. Beyond the jet lag, I was close to being burned out, so I decided to approach this incarceration differently – instead of a strict schedule of work, exercise and sleep, I timetabled fun as a priority.
My focus on structure and routine served me well during
my first quarantine
when the prospect of spending 21 days in a 250 sq ft (23 sq m) room was daunting, but a one-week sentence is a different ball game. Once the jet lag is behind you, you're already over the hump.
Feeling energetically zapped, I wanted to take the pressure off – which is how I rather randomly ended up studying the dance scene in the
Quentin Tarantino classic Pulp Fiction
and teaching myself to do Uma Thurman's sassy version of the twist.
I am certainly no dancer and definitely didn't practise it with a public performance in mind – I did it purely for the fun of it. And it felt great.
Kids don't need to be told about the value of doing something just for fun, but adults could do with being reminded. It's a lesson I'm endeavouring to keep in mind post-quarantine.
"There are many biological benefits [to having fun] – it increases our serotonin, which regulates many things, especially memory and mood and sleep, and it decreases cortisol," says Dr Quratulain Zaidi, a registered clinical psychologist in Hong Kong.
"We underestimate it because we are so focused on productivity and having fun is seen as a waste of time. I hear this not only from highly driven students but also adults, especially women. A lot of women don't give themselves permission to let go and have fun. They ask, 'What is it that I'm achieving?'" she says.
Zaidi practices what she preaches. She speaks to me from her
quarantine
hotel where she is sharing a room with her 15-year-old son. After a gruelling 36-hour journey to Hong Kong, she decided to let go of the routine and give herself and her son permission to be free.
"We were so exhausted after the travelling, there was no point trying to get up at 8am when they delivered the breakfast," she says.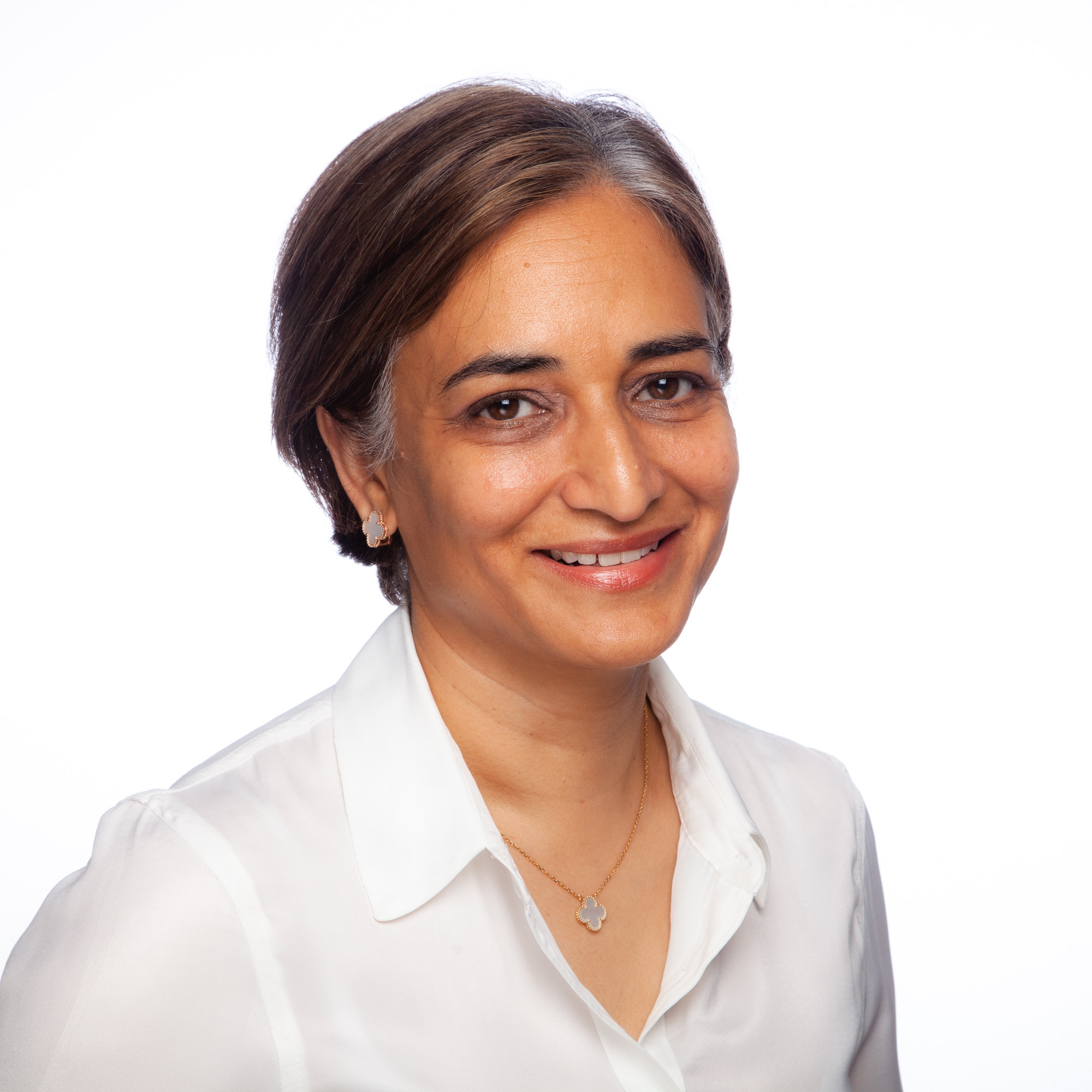 Her son was delighted to discover the fun side to his mum, and they worked their way steadily through the
Harry Potter series of films
, staying up until 1am to watch the final film.
"Fun is based on a sense of complete engagement in that activity and a sense of liberation. There is spontaneity to it," says Zaidi.
Another fun activity that she is taking pretty seriously in quarantine is
colouring in
, and she invested in coloured pencils, gel pens and paint brushes to work with her Millie Marotta colouring book.
Catherine Platt, the former director of the Hong Kong International Literary Festival, is a veteran of Hong Kong's quarantine system and has completed three three-week quarantines in 18 months. Although she worked through most of her time, she also carved out pockets of time for fun.
At the start of her first quarantine, a friend gave her a 1,000-piece jigsaw puzzle from Bookazine called Celebrating Hong Kong, with iconic scenes from around the city. She hadn't pieced together a puzzle since she was a kid, but decided to give it a go. She was immediately hooked.
"It was the first thing I looked at in the morning and whenever I took a break from work, even during phone calls, I pored over it searching for the next elusive piece. I found it relaxing and stimulating at the same time," she says.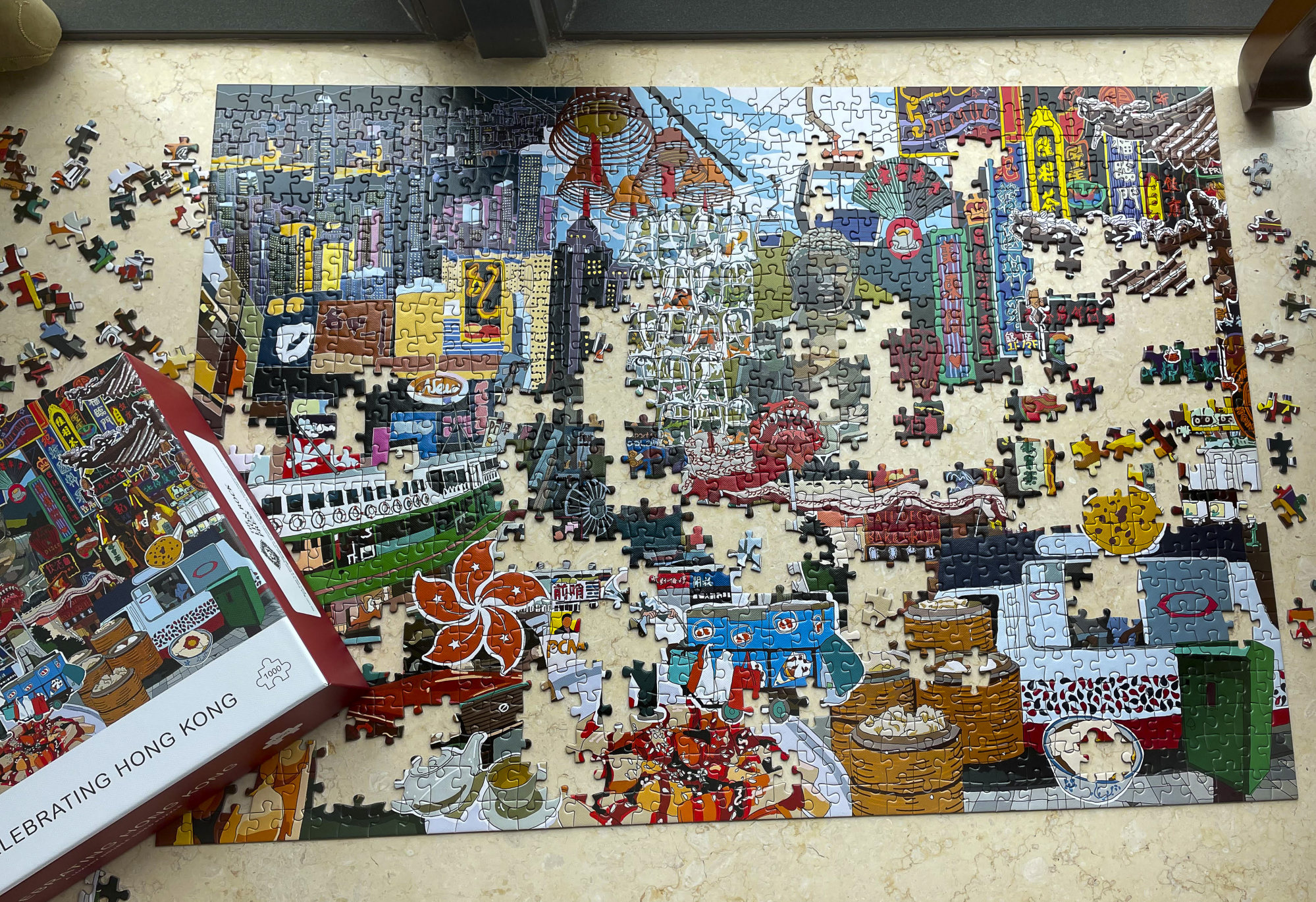 "There was something inspiring about piecing together scenes of Hong Kong harbour at night while looking out at the same view. It took me out of my head and out of the room, an escape that also felt like a real accomplishment.
"In a culture and society where we live in Hong Kong, which is one driven by a sense of activity, achievement and rewards, it is hard to give yourself permission to have fun, but fun can make you more productive," she says.
Research into a four-day week in Iceland found that a shorter work week not only made employees happier, but also more productive.
The key to fun is novelty. Staying up late watching Harry Potter films or practising dance steps wouldn't be fun if you did it all the time. It's the spontaneity and sense of breaking out of the usual mould which makes it fun.
Which is all the more reason why we all need to have more fun – in quarantine and outside. As adults, many of us think that having fun means taking part in structured activities, but that doesn't have to be the case.
The best fun is often spontaneous without any set goals; it's just about being engaged in the moment. For some people that might be
playing Wordle
, for someone else it might be
belly-dancing
. It doesn't have to be something you're good at. It can be even more fun if you're not good at it because you won't take yourself too seriously. Go with what feels right for you – and do it just for fun.