Wellness
Get more with myNEWS
A personalised news feed of stories that matter to you
Learn more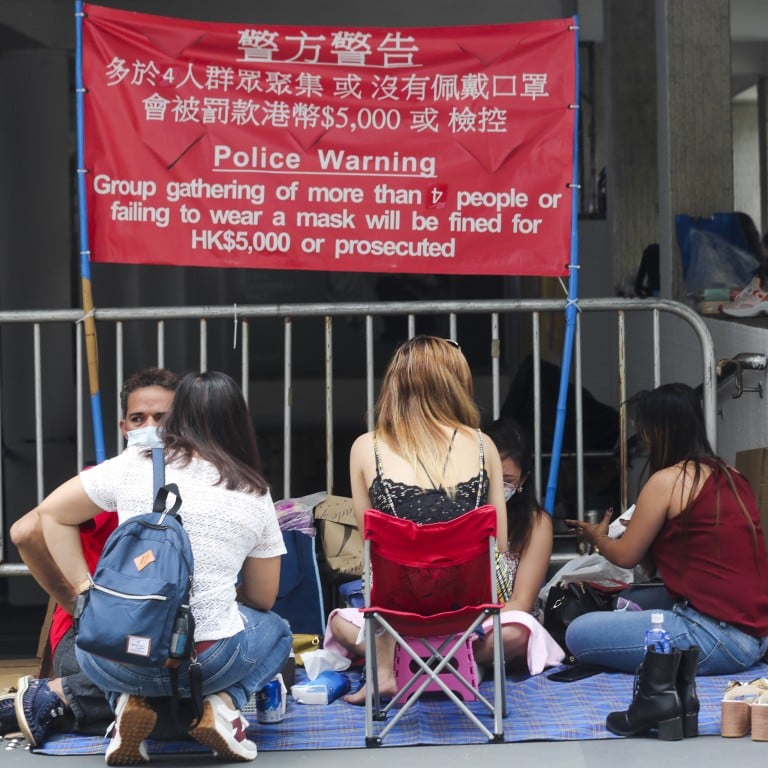 Hong Kong domestic helpers under financial stress in pandemic, and are not getting enough sleep
Three in 10 migrant workers were in dire need of financial and emotional support, a survey found. Inflation and lost jobs at home meant they sent more money
Many helpers suffered stress, and more than half said they only sleep 4-6 hours a day. Employers were supportive, many said, but 40pc felt negative about life
The coronavirus pandemic brought with it crushing financial pressures that left 44-year-old Grace* so stressed she couldn't sleep.
Her siblings in the Philippines lost their jobs, which left her responsible for supporting her parents. And when two of her sisters fell ill and needed operations, they looked to her to cover their hospital bills.
"I felt like I was carrying the weight of the world. I was really down about having to borrow money from the bank," says Grace, who has been working as a domestic helper in Hong Kong since 2009.
While the family farm in the Philippines continued to produce guava and eggs, the lockdown in the country meant there were no buyers, and the family gave away their produce rather than let it rot.
"During lockdown [in the Philippines] they couldn't go out, so I had to send them groceries online. Fortunately, my employer was willing to help me financially," says Grace.
Grace's experience is typical of many migrant domestic workers in Hong Kong. A recent survey by online employment platform HelperChoice and the domestic helper-focused charity Enrich HK found that three in 10 migrant workers were in need of urgent financial and emotional support during Hong Kong's fifth wave of the coronavirus earlier this year.
Of the 546 people surveyed, 40 per cent said they felt stressed because of their financial situation, 27.6 per cent said they had to send more money to their family than before, and almost 20 per cent had an increase in expenses.
While the Hong Kong dollar has strengthened against the Philippine peso in the past six months, inflation in the Philippines also rose in the first half of this year, meaning Filipinos in Hong Kong needed to send more of their salaries to families back home.
The survey did flag up some positives, chiefly related to employers' support, with 90 per cent of respondents receiving care supplies such as rapid antigen test (RAT) kits, face masks, vitamins and hand sanitiser from their employers.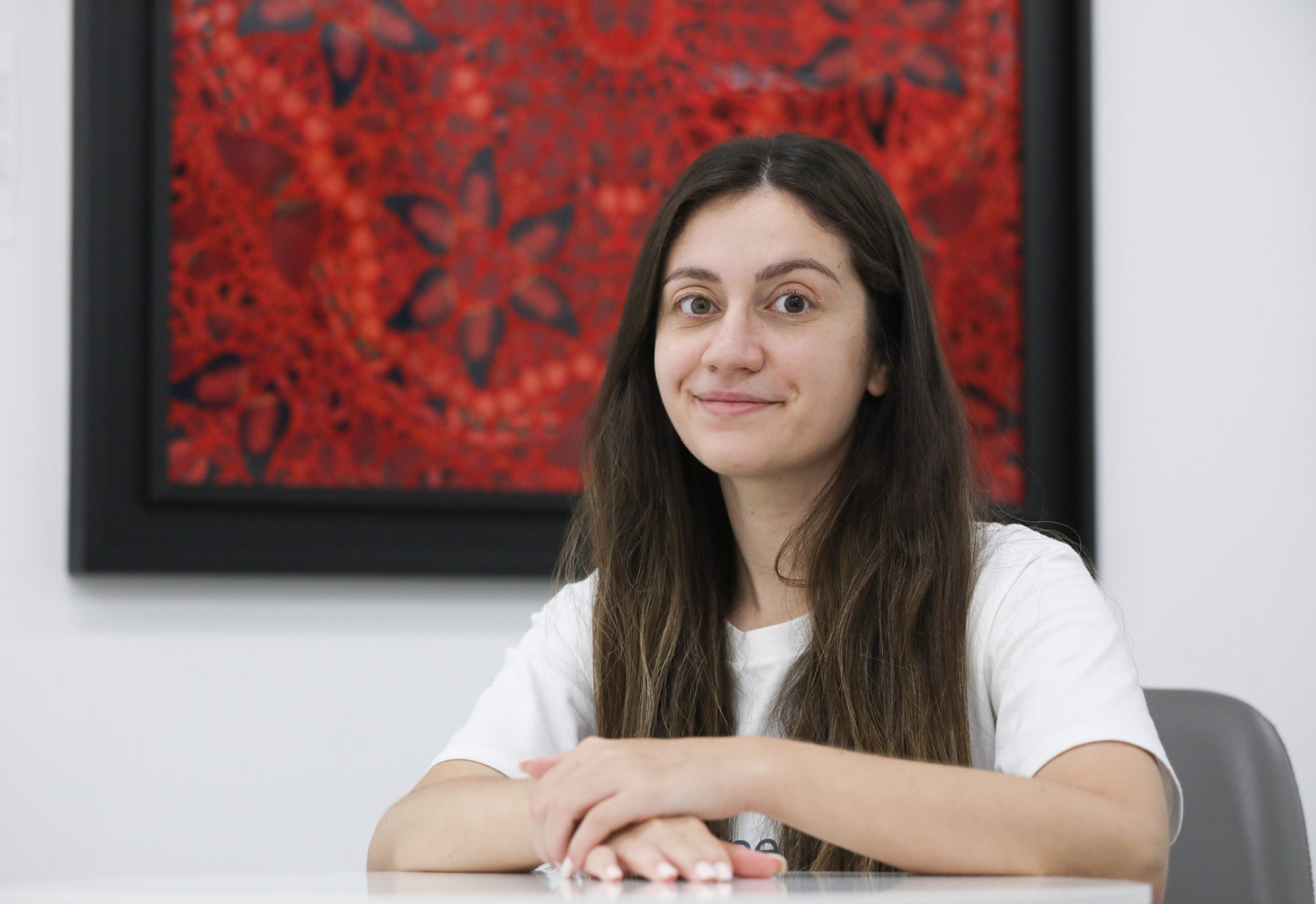 Of the 10 per cent of respondents who had tested positive for Covid-19, most continued to receive their salary and were provided with care, it found.
"I was positively surprised by the support of the employers. On the surface, domestic helpers look very positive but underneath you can see there are a lot of mental health issues and struggles. They seem very resilient, but they do need support as well," says Mahée Leclerc, general manager at HelperChoice.
After friends and family in Hong Kong and the Philippines, domestic helpers turned to employers as a source of emotional support (12 per cent).
Grace says that when the pandemic started, even though her employer allowed her to have her day off, she was wary of going out and preferred to stay at home.
"Emotionally, the children are the ones who helped me – my own children and the ones I'm looking after. Even though it was my day off, I stayed to play with them, and I chatted to my friends and family on Zoom," says Grace.
Linda* has worked as a domestic helper in Hong Kong for 26 years and has a strong support network through her church. But when she experienced her first panic attack in March, the 54-year-old didn't know who to turn to.
"My family kept asking me to send more money. I was really feeling the pressure and then I thought I was having a heart attack. It was my first
panic attack
, it was very frightening," says Linda.
The study found that 80 per cent of respondents want to stay in Hong Kong and keep their jobs, and over 90 per cent said they had someone to talk to on a daily basis. When they were asked more probing questions, though, the answers were inconsistent with their apparent well-being.
When asked "When was the last time you were really
happy
?", about half said their last happy moment had been a month earlier. What's more, 39.6 per cent said they didn't feel positive about their life, and 22.2 per cent said they needed emotional support during the pandemic.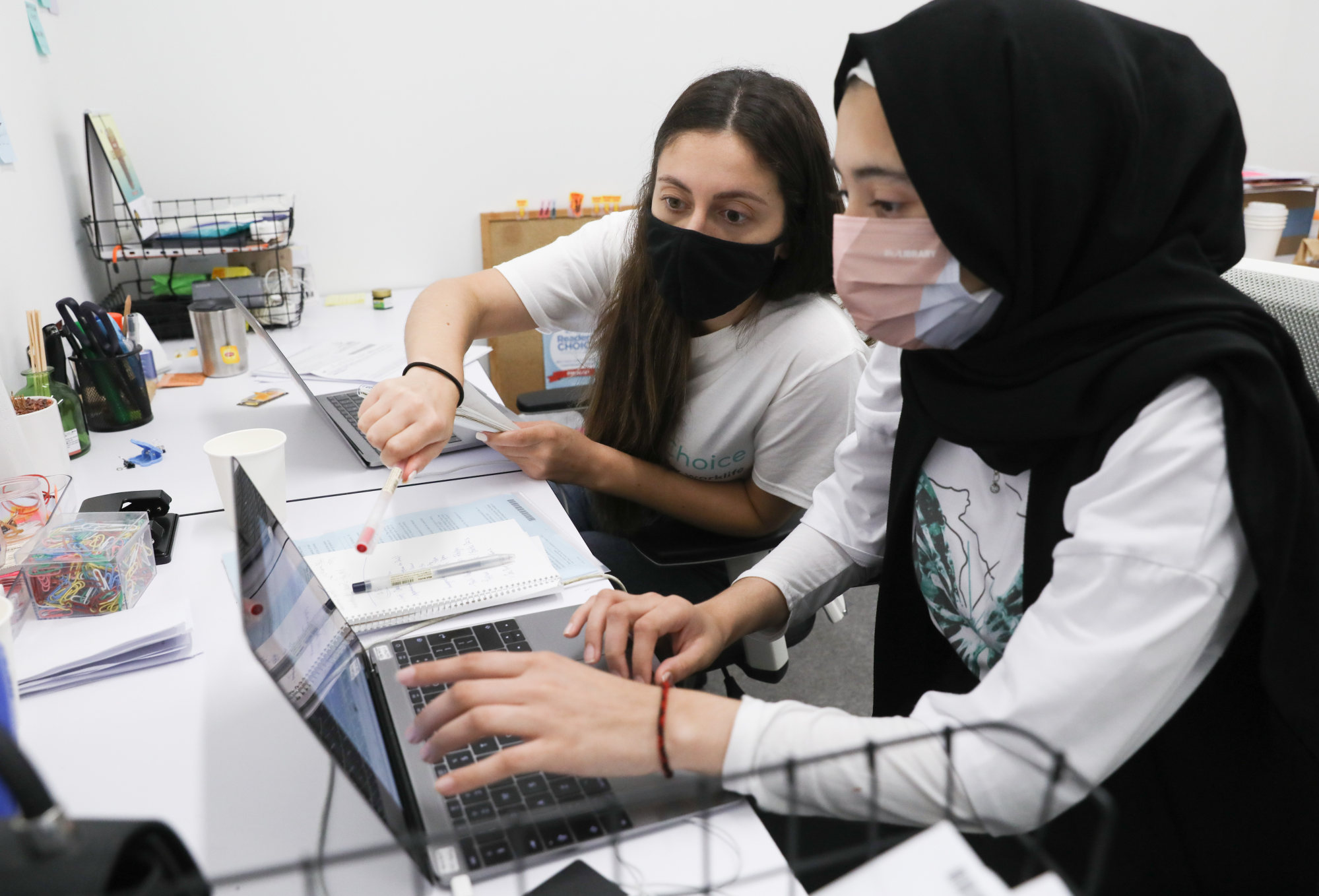 "This data implies that migrant domestic workers, despite being resilient, still bear unspoken emotional issues that call for continuous access to mental health support effectively addressing their specific needs, language and context," says Leclerc.
Shockingly, 54.1 per cent of those surveyed sleep only four to six hours a day, which is considerably less than the
minimum seven hours sleep
that the US Centers for Disease Control and Prevention recommends for good health and well-being.
Mary-Jane* has 13 brothers and sisters, some of whom work on the family farm in the Philippines. On Sunday afternoons, she meets up with two sisters who also work as domestic helpers in Hong Kong. She averages less than five hours sleep a night, going to bed just after midnight and waking up at 5.30am to wash her employer's car.
"Maybe I could go to sleep earlier, but I need some time after I finish working to speak to my family and watch TV on my phone. I think I'm used to feeling tired," says the 27-year-old.
Tynna Mendoza, director of programmes at Enrich HK expects that migrant domestic workers may continue to face increasing financial challenges as Covid-19 lingers. She urges employers to continue supporting their helpers during these challenging times.
"We're pleased to know of the care and support of the many employers to their helpers. I encourage the employers to continue supporting their domestic workers, particularly with access to financial education and mental health support to enable a mutually beneficial employment relationship," says Mendoza.
*Real names withheld at interviewees' request.