Wellness
Get more with myNEWS
A personalised news feed of stories that matter to you
Learn more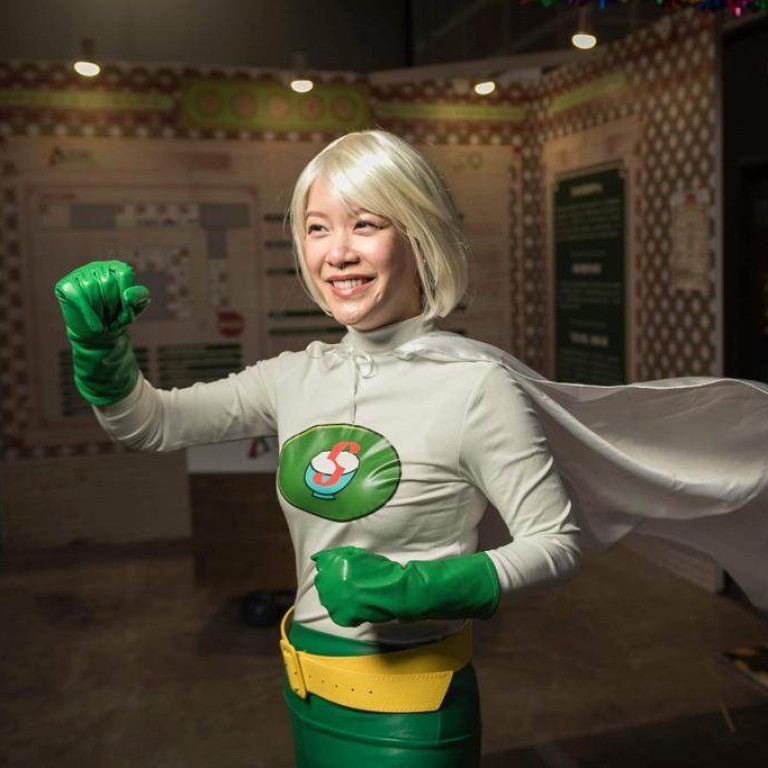 The Hong Kong superhero who's changing perceptions of the elderly and providing them with quality care – and dim sum that is easy to swallow
After finding her calling working for a care home, Queenie Man set up Project Futurus to paint ageing in a positive light and care for old people in novel ways
Channelling her alter ego Captain Softmeal, Man makes appetising soft food for those with trouble swallowing, and taps into dementia sufferers' food nostalgia
Queenie Man spent a decade as a brand consultant for leading Fortune 500 companies before she took a leap of faith to help rebrand an industry with a bleak image – elderly care.
It's a challenge the 37-year-old has embraced with gusto. She regularly dons a superhero cape in her quest to improve old people's lives.
A chance encounter with a secondary school friend five years ago was the catalyst. The friend owns Culture Homes – a chain of care homes for the elderly in Hong Kong – and asked Man for her professional opinion about elderly-care branding.
Man was familiar with the chain – she had regularly visited her grandmother, who had spent five years in one of its homes in Sai Ying Pun. The conversation between the two friends led to Man's job as director of corporate strategy at Culture Homes. She soon realised that this type of work was her calling in life.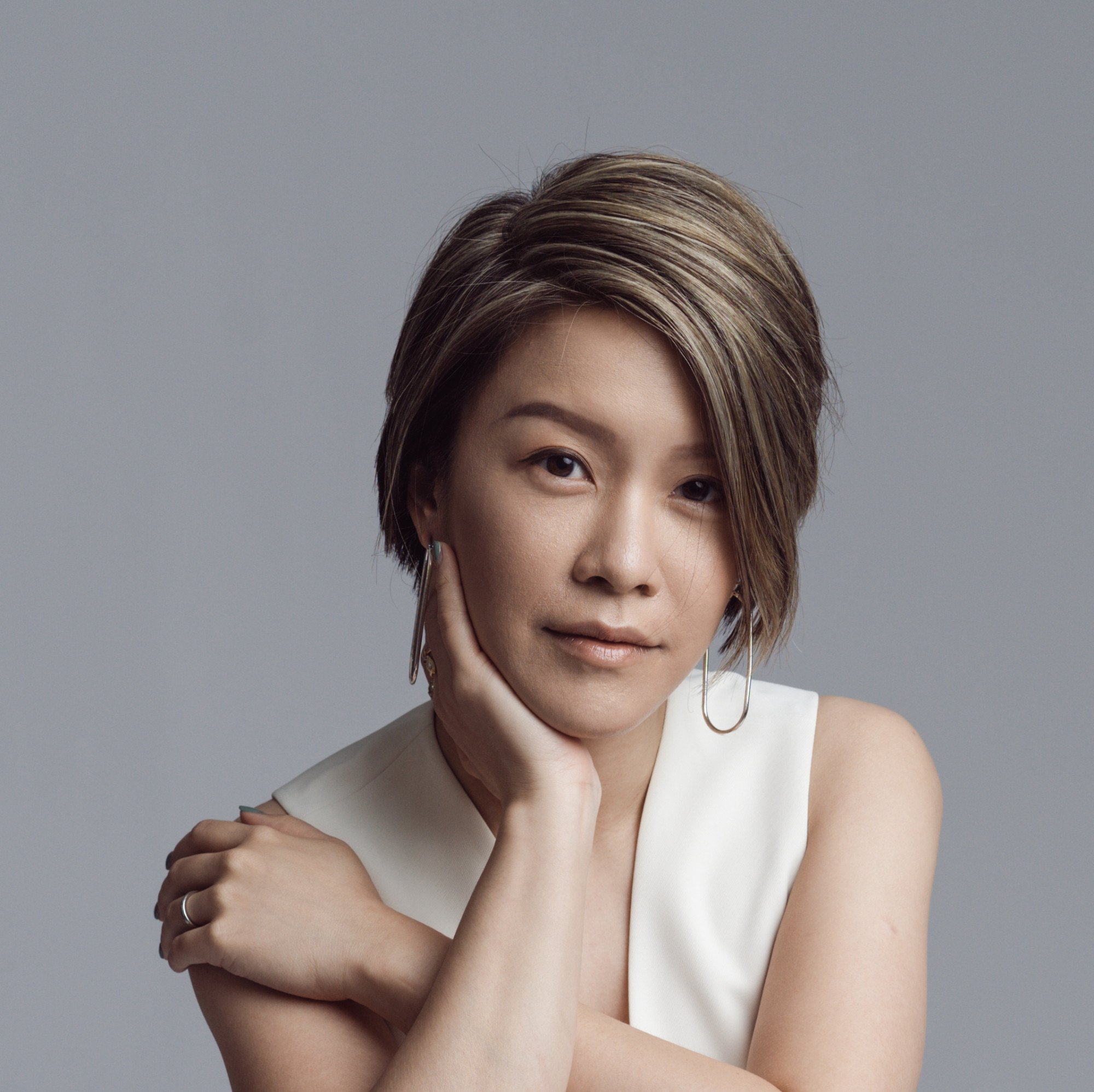 Man's first step was to review stock images of the elderly – photos available for companies like Culture Homes to purchase for commercial use. She was surprised to discover that almost all photos featured non-Asians, and that most of the old people in the pictures looked frail.
"I wanted to know why aged care and the process of old age are not celebrated," she says.
It was clear to Man that elderly care was going to be an important sector in the future. In 2017, when she entered the industry, 16 per cent of Hong Kong's population was over 65; today it is 20 per cent; by 2033 it is forecast to top 27 per cent.
"We have already reached a hyper-aged society on par with Japan, Finland and Denmark," she says.
In her third year at Culture Homes, Man and two colleagues launched Project Futurus in a studio office in Tsuen Wan. The social enterprise focuses on promoting a more positive image of ageing, and high-quality care for the elderly – through advocacy, community service and education.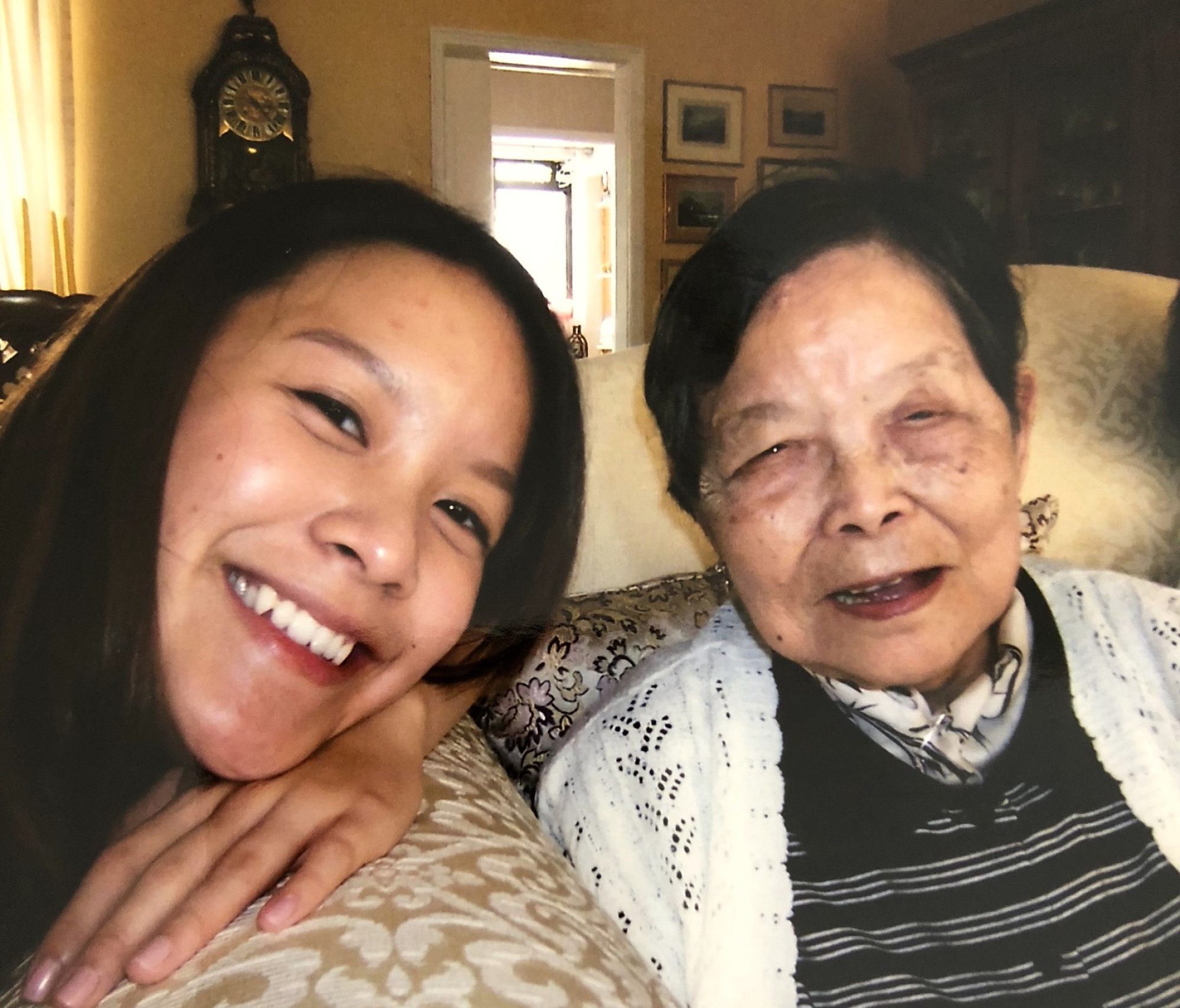 "The concept of ageing in Hong Kong is stuck in the old days, about [old people] having to rely on someone, being a burden to society. We have passed that. What is the modern narrative?
"It's not just about providing care, it's about allowing [old people] to contribute their knowledge and be productive, and letting them choose what they want to eat," says Man.
Giving the elderly a varied choice of food is especially important when considering the limitations many of them face because of dysphagia. This condition – usually a result of a nervous system or muscle disorder – makes it difficult to swallow.
According to the Swallowing Research Laboratory at the University of Hong Kong, 60 per cent of old people experience difficulty in swallowing – an issue that many elderly- care homes address by serving soft meals of blended food.
"It's usually greyish in colour, looks like cement, and often leads to the elderly losing their appetite," says Man.
She did her research and adopted practices popular in Japan to create soft meals that are both nutritious and tasty. The basic technique involves taking, say, a sesame chicken thigh, deboning it and blending it into porridge consistency.
After adding enzymes and water to soften it, it is cooked and poured into a chicken-thigh-shaped silicon mould to set. The result is a dish that looks like what it is – a chicken thigh – but is easy to swallow.
"It is soft like mousse and retains all the original flavour. If people are able to see [and recognise] what they are eating, it enhances the experience, especially for people with dementia," says Man.
Cue Captain Softmeal, Man's superhero alter ego into which she transforms to promote these soft meals. The look is made complete with a silver wig, green leggings, a cape and a top with a large "S" on it. As Captain Softmeal, Man has created over 60 cooking videos on YouTube and other social media platforms.
The response so far has been positive, and viewers have taken to sharing their own soft-meal-adapted dishes online, playing around with local Hong Kong recipes.
Soft meal options are also offered in one of the group's innovative programmes, Sensory Restaurant on Wheels, in which Man and her colleagues dress up as dim sum restaurant staff to recreate a traditional experience in a care home.
As if staging a play, the "restaurant" is complete with backdrops, old-style teapots and plates, a music playlist from the 1960s and 1970s, and freshly made dim sum.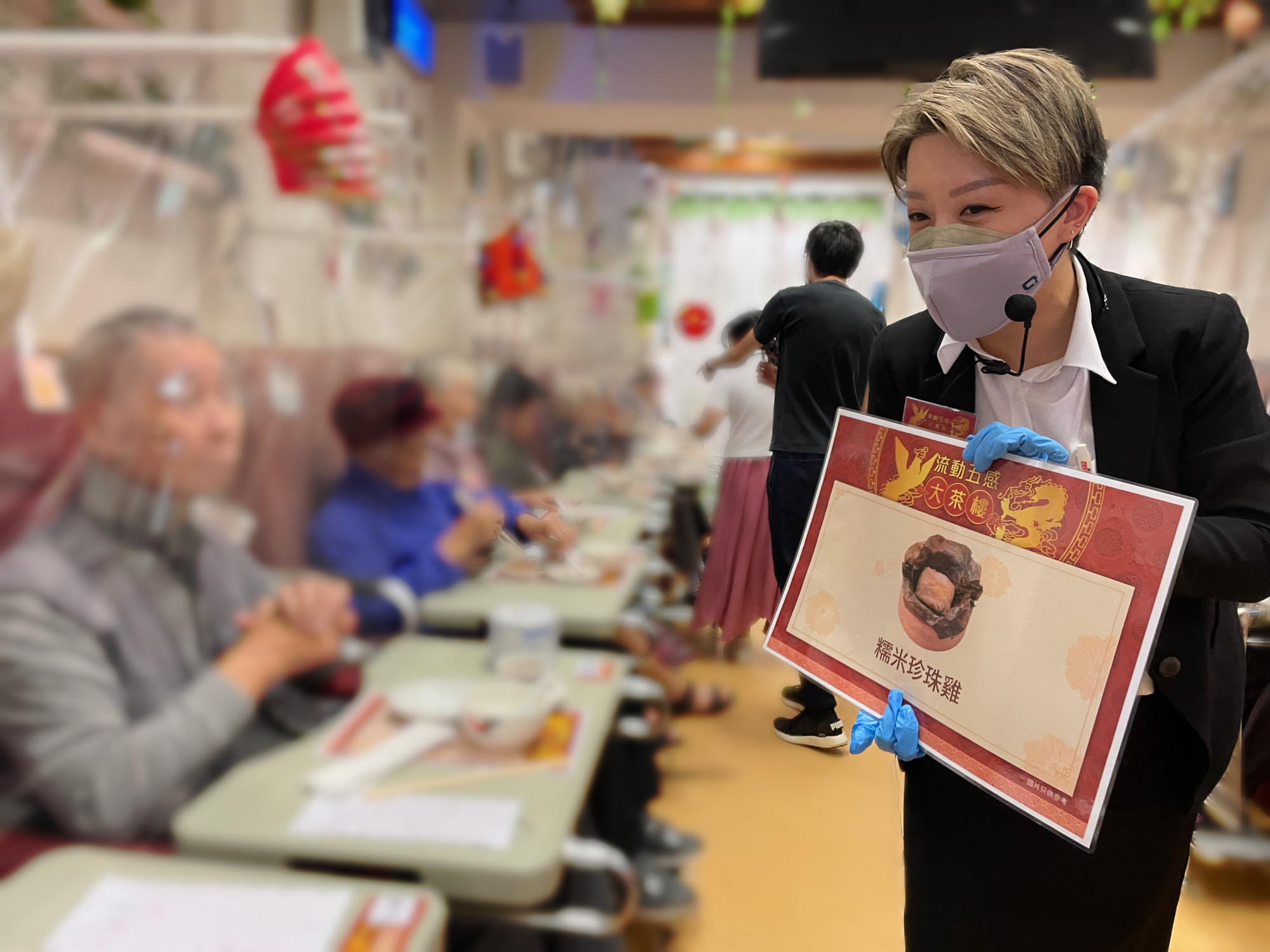 To avoid the old people feeling uncomfortable about not being able to pay, they tell them it's the restaurant's grand opening – and everything is on the house. In actual fact, the programme is fully funded.
"They really enjoy it, and tell stories about when they were young and went for dim sum. When pouring the tea, they thank me by tapping their fingers on the table; for those with
dementia
that is the muscle memory coming back," says Man.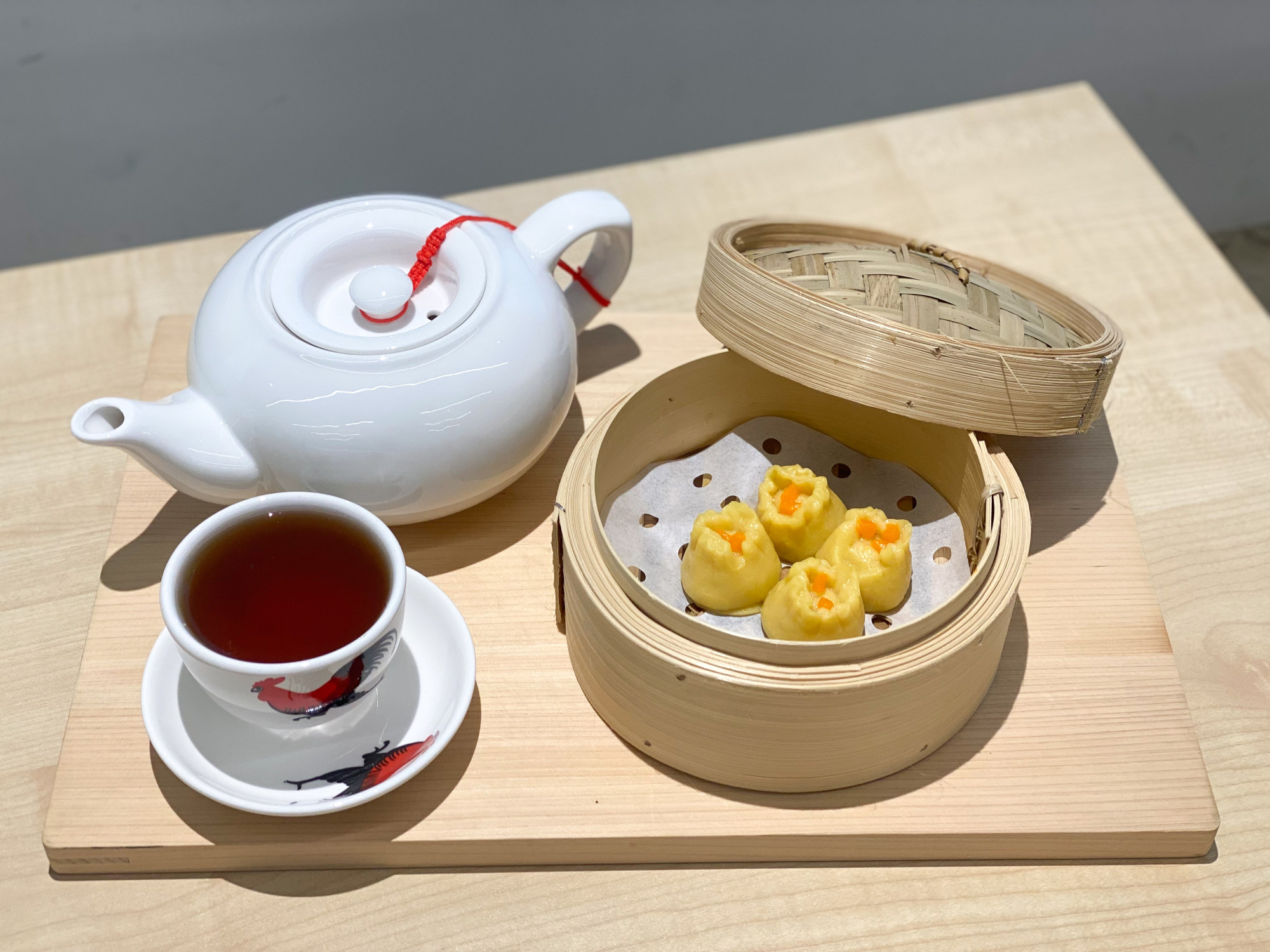 In addition to her role as founder and CEO of The Project Futurus, Man still works for Culture Homes, and is doing an online master's degree in dementia with the University of Stirling in the UK.
Man is also making time to join a panel discussion on "Inclusive Wellness" as part of Knowledge of Design Week 2022, in Hong Kong on October 8.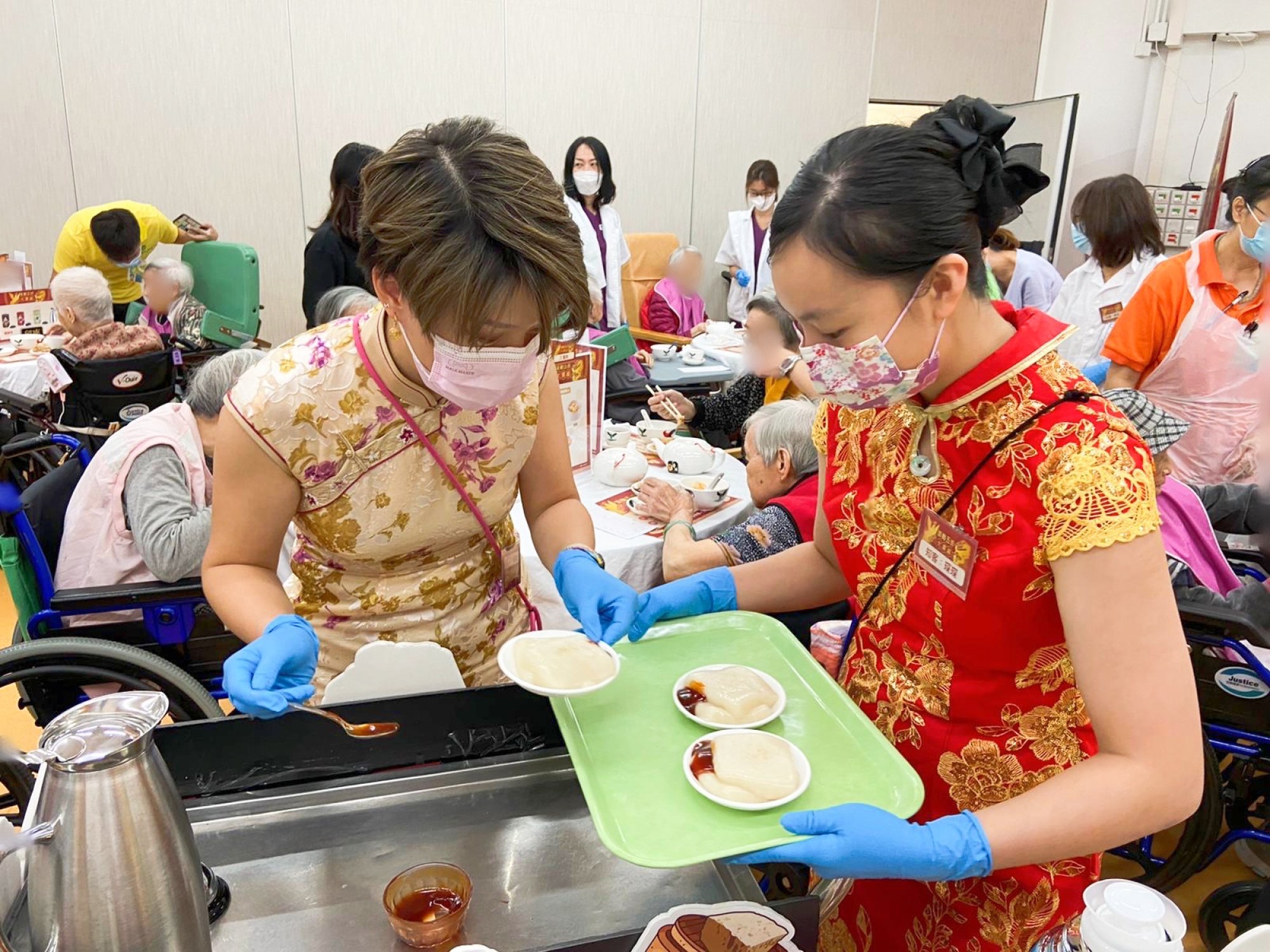 "Inclusive wellness is about being inclusive in aged care and recognising ageing as a natural process. It's important not to stigmatise old age, and that we don't make generalisations about old people – there are so many stages within 'old'," says Man.
For more about Knowledge of Design Week, see www.bodw.com/en/kodw-2022.