Wellness
Get more with myNEWS
A personalised news feed of stories that matter to you
Learn more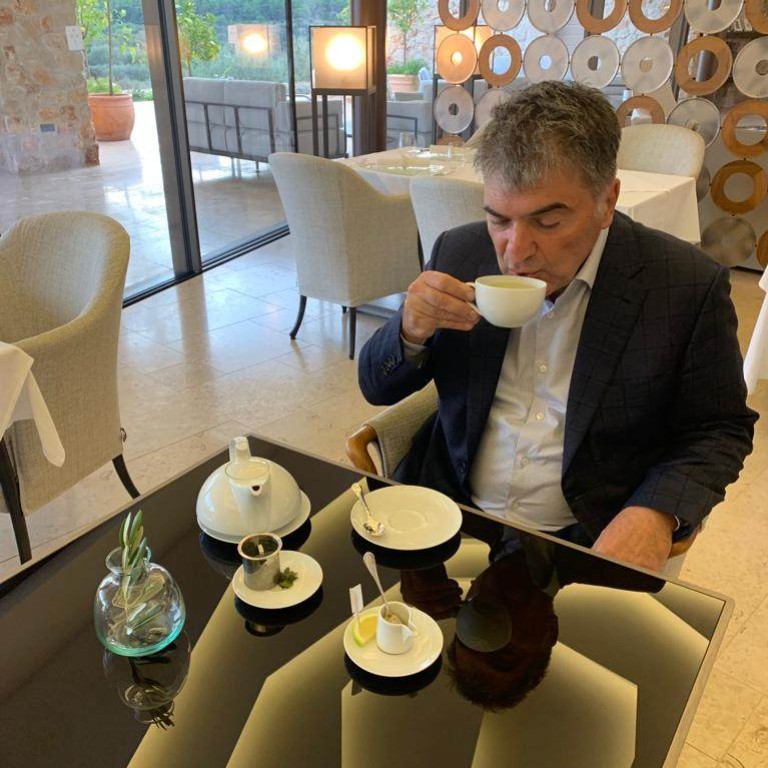 Treating gout with olive leaf tea: how it ended agonising pain for a Croatian olive grower, and why it could work for you too – experts explain
Drinking a tea made of olive leaves – dried or fresh, they are steeped in boiled water for five minutes – proved an effective treatment for painful gout
The antioxidants contained in the leaves – and in the olives and their oil – may have many other qualities for fighting cancer and heart disease, experts say
Eight years ago Croatian civil engineer Goran Morović was enduring agonising attacks of gout, often brought on after indulging in his favourite snack, Spanish ham.
Gout is a form of painful inflammatory
arthritis
, usually affecting a single joint. It is often triggered by obesity,
high blood pressure
, or eating foods such as red meat which can cause a build-up of uric acid in the body. This excess acid may form crystals in the joints which cause extreme pain and swelling.
Morović's doctors were unable to offer effective solutions. One suggested popping pills, another recommended a diet of green salad and water.
Finally, he met a physician who had suffered from gout himself – and had discovered an unusual cure. "He told me to drink olive leaf tea twice a day, every day, which I've done since then. I've eaten whatever I like and have never had gout return," Morović says.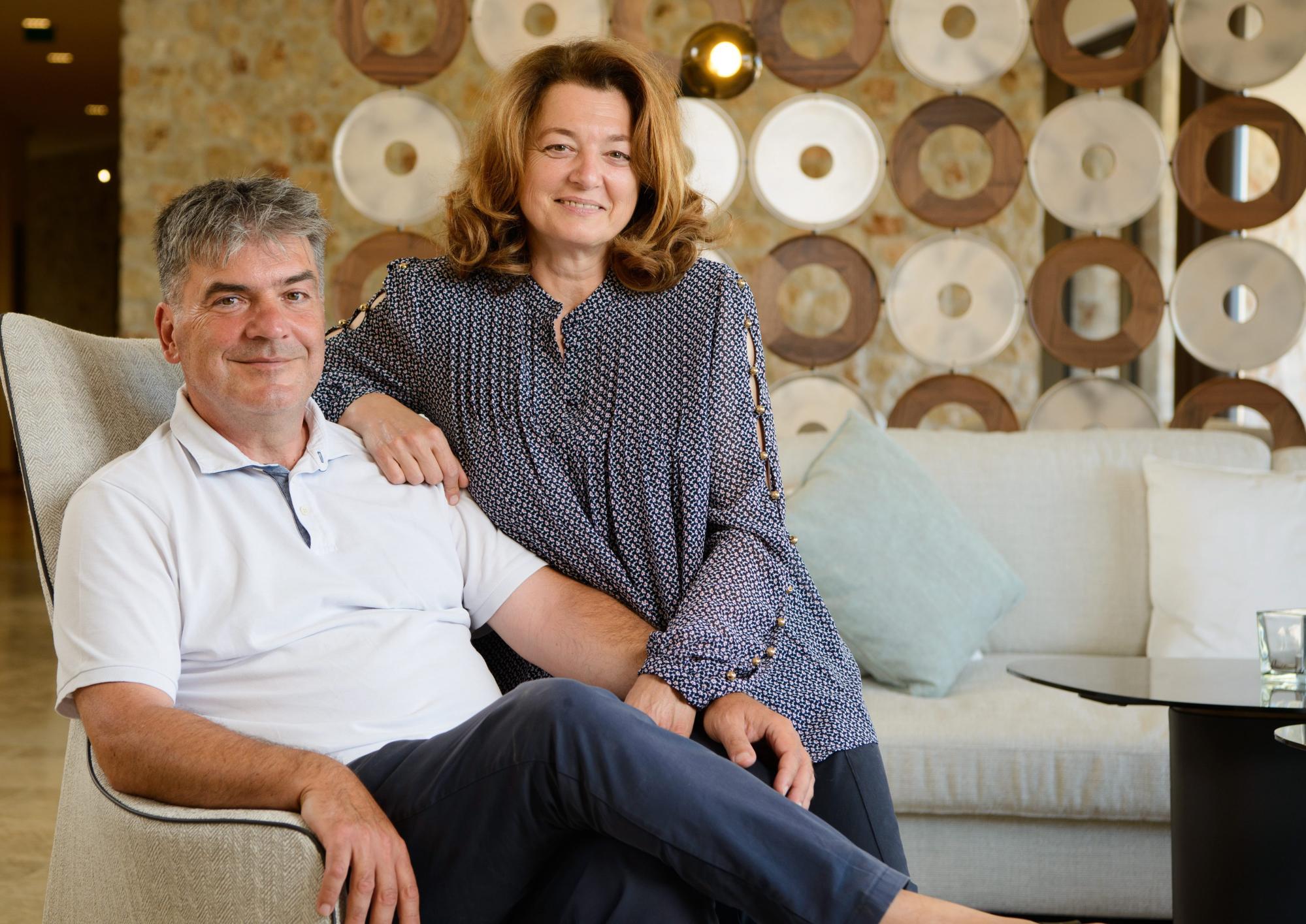 Olive leaf tea is made from steeping fresh or dried olive leaves in boiled water for about five minutes. It tastes somewhat like green tea with a slightly bitter taste.
According to Croatian nutritionist Olja Martinić, the bitter taste is due to the antioxidants oleuropein and hydroxytyrosol.
Known as polyphenols, they can help to reduce blood pressure – which is why it is helpful for minimising gout – and reduce the risk of cardiovascular disease.
"Another interesting direction of olive leaf research concerns its influence on diabetes," says Martinić. "The results of a 12-week study involving middle-aged obese men at risk of developing metabolic syndrome showed that olive leaf polyphenols significantly improve insulin sensitivity."
Metabolic syndrome is a combination of type 2
diabetes
, high blood pressure (hypertension) and obesity that puts you at greater risk of getting coronary heart disease, stroke and other conditions that affect the blood vessels.
Other scientists go further. Professor Amany Mohamed Basuny at Beni Suef University in Egypt wrote in a 2018 study published in
Current Trends in Biomedical Engineering & Biosciences
that olive leaf extract contains quadruple the dose of vitamin C and double the antioxidant levels of green
tea
– and could even help prevent
cancer
.
He writes that the polyphenols found in olive leaves play an important role in preventing diseases associated with oxidative stress, for example cancer, Alzheimer's and cardiovascular disease.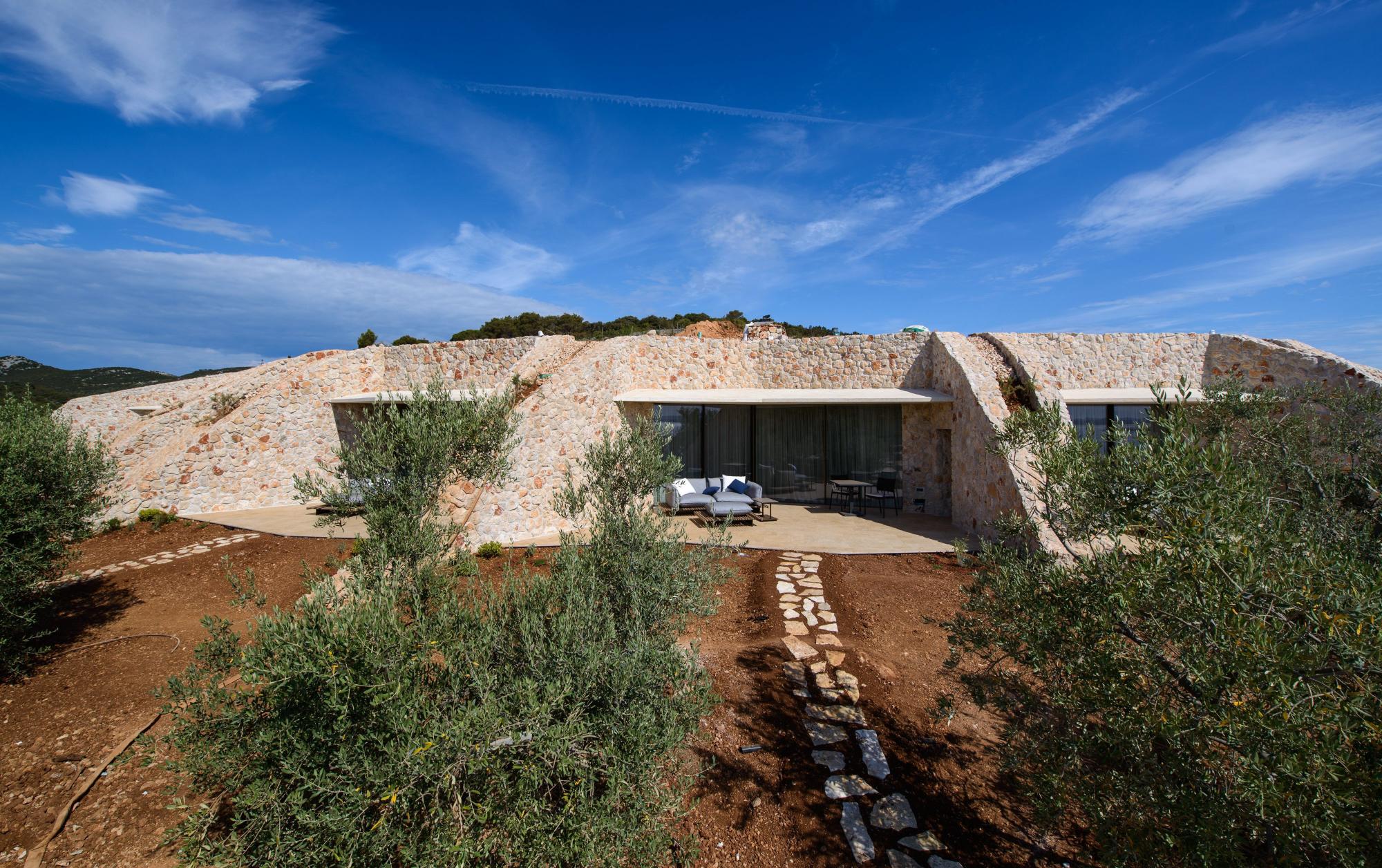 "Several reports have shown that olive leaves have antioxidant activity, anti-HIV properties, anti-proliferative [cell growth suppression] and apoptotic effects [causing cancer cell death], and protective effect against human
leukaemia
."
Morović was in the fortunate position of having easy access to olive leaves, co-owning a 430-year-old olive grove with his wife, Nives. It is not just any olive grove. The trees and fruit in his ancestral grove, called Nai 3.3, have particularly high polyphenol levels.
The olive oil produced from them has won accolades in international competitions and health and nutrition awards for its polyphenol count, according to Morović.
"Most of the diseases we catch are caused by inflammation in the body, and polyphenols have anti-inflammatory properties, with olives and olive leaf being among the highest providers of polyphenols," he says.
Split-born Morović would spend his childhood holidays in the village of Žman on the Croatian island of Dugi Otok. The grove has about 1,100 trees and is surrounded by five kilometres of dry stone wall built partly by Goran's ancestors, who have lived there harvesting the olives for centuries.
Morović took on the grove in 2009 and ran it as a small producer. In 2021 he and Nives went into hospitality, opening a luxury hotel called Villa Nai 3.3.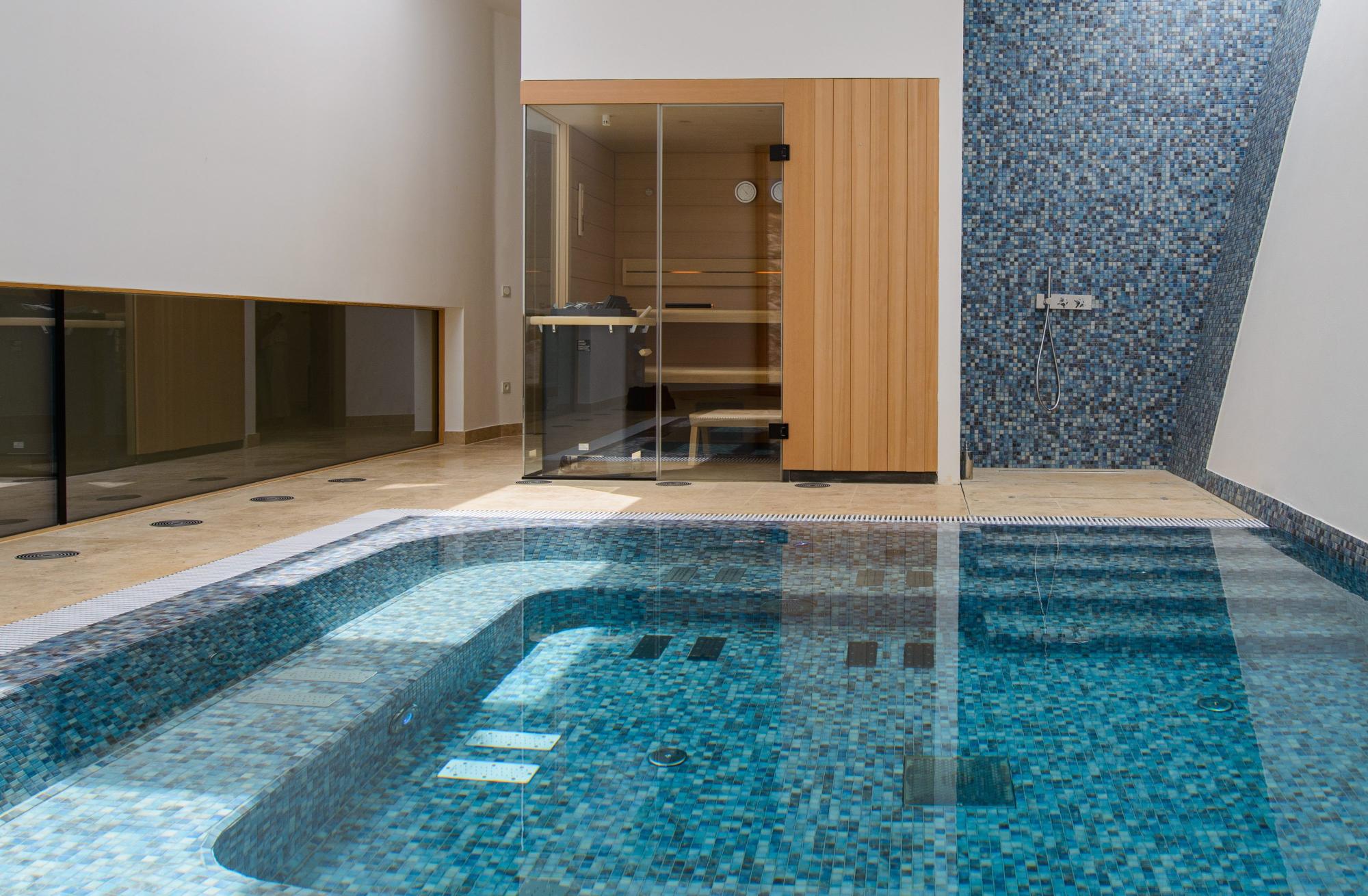 Set deep into the cool rock of the hillside, it also houses the olive mill. Within a year it has become a member of the Leading Hotels of the World. Part of its offering is to allow guests to come and help with the annual olive harvest in October.
Harvesting and preparation of the olives is painstaking, lasting for around three weeks. Five to 10 pickers collect an average total of 10,000 kilograms (22,000 lbs) of olives by hand; they must be picked while still green and just turning shiny.
Every day, the olives are pressed and the oil is stored in stainless steel barrels at a temperature of 16 to 18 degrees Celsius (61 to 64 degrees Fahrenheit).
After a week or so, the oil is filtered to remove particles which would otherwise ferment. Then it is transferred into small bottles which are opaque to stop UV rays lowering the oil's polyphenol count.
Cold-pressed, extra virgin olive oil is the most effective. Cold-pressed means the olives must be pressed at a temperature below 26 degrees Celsius without chemicals. If the temperature goes higher, some of the nutritional value is lost.
Morović adds that one of the most common myths about olive oil is that it can become toxic when heated to high temperatures. Although olive oil loses some nutritional value when heated, he says it is still the best oil to cook with.
His opinion is backed by a 2018 study which compared the oxidative stability of cooking oils, and found extra virgin olive oil remained the most stable when heated, closely followed by coconut oil.
"We make the best French fries from olive oil that you will ever taste," he says.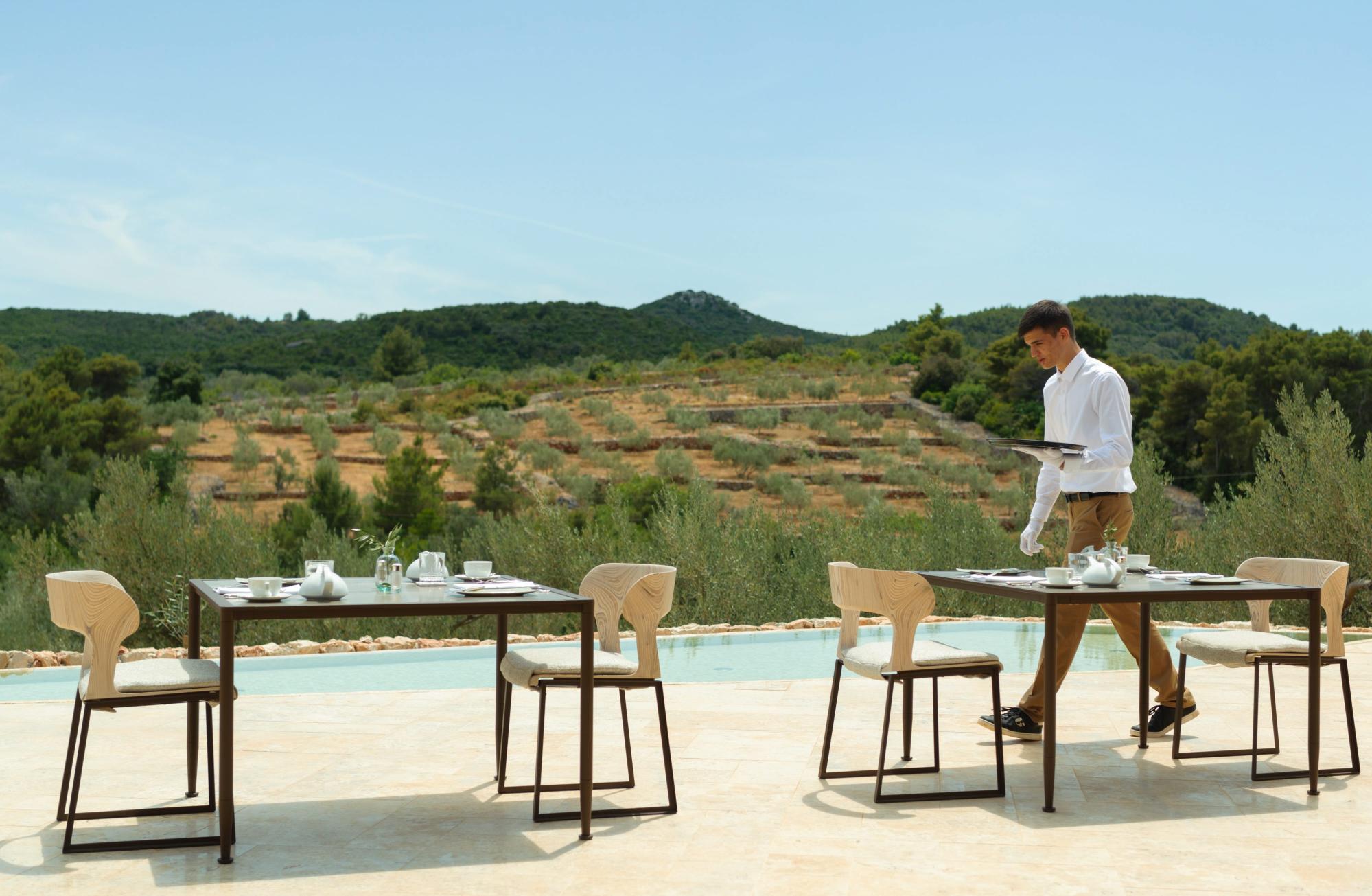 Guests who come to stay at Villa Nai truly work, eat and drink olive oil, in the form of daily shots and olive leaf tea. The spa uses olive oil in its treatments, including facials and body wraps. This is nothing new; Cleopatra was said to have bathed in olive oil as part of her beauty regime.
The olive branch has long been a symbol of peace. Now, with increasing research and interest in alternative treatments, it may well become known as a symbol of health.