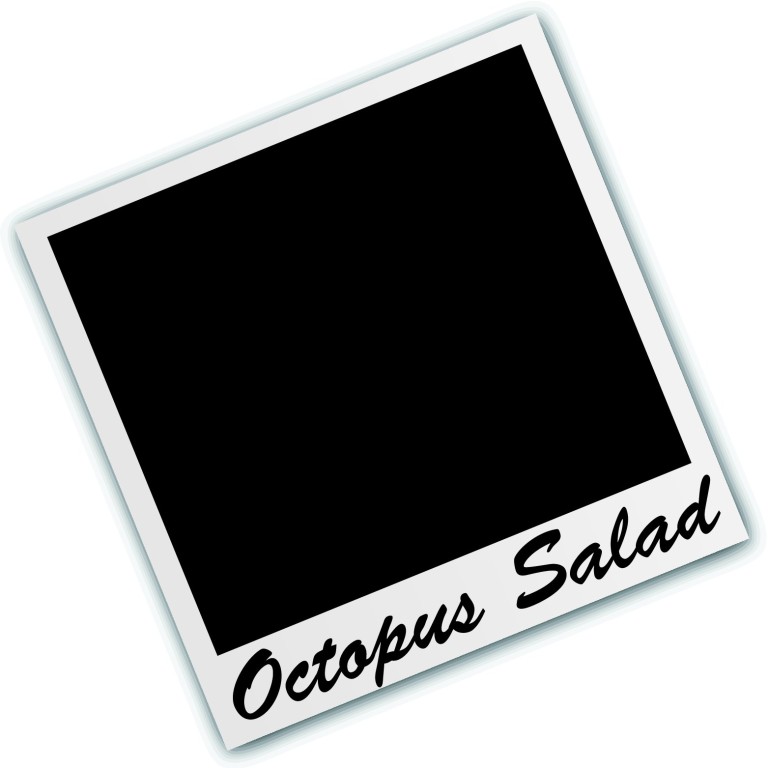 Colourful cooking helps to improve the mood of chef and diners alike
"Cooking brings joy to life," says Benedetta Rossi, who works at Hotel Approdo in Salento, the fourth stop on my culinary tour of southern Italy. "The colours and the perfumes of our land make me happy and draw me to the stoves."
Rossi graduated from law school, but left city life behind to work in the family's hotel and restaurant. At Hotel Approdo
hotelapprodo.com
she is in charge of pastries: "I'm very happy here. Cooking fills my life with joy," she says.
Food can be therapeutic. When I lived in London, my wife Sandy and I would get home late after working at demanding jobs in the management consulting industry. We were tired, we were worn-out, and worried about the next deadline, what our boss felt about our work, and our relationships with colleagues and clients.
Cooking together helped us heal. We made a point of cooking together every night, no matter whether we were preparing a simple dinner or a sophisticated one. When you cook, your mind empties the day's thoughts and worries. So you go to sleep lighthearted, rest better and start the next day stronger.
The HCD group, a consultancy which offers learning and coaching solutions to executives across Asia
thehcdgroup.com
uses cooking as one of the tools to develop human capital.
"Cooking allows you to become aware of the interpersonal dynamics between you and your life partner and your colleagues," says Rob Schilling, the group's CEO.
"Paying attention to how dynamics can change, and how you feel about that, can help to bring an awareness of your behaviour into the relationship."
Even at the most basic level, a glass of wine and some music while cooking will bring joy to your day. I believe that cooking is erotic too: watching your partner masterfully using her hands to work those prawns makes you feel optimistic about her massage skills.
Rossi works with her sister Francesca and her father Carletto at the hotel, which overlooks the Ionian and Adriatic Sea, which converge on the southernmost extremity of Puglia, the heel of Italy.
Salento is made up of remarkable landscapes, turquoise waters and a fertile soil which gives some of the finest olives trees and grapes. It also possesses a rich culture that produces one of my favourite Italian regional cuisines.
"Red is the colour of Salento: poppies, chillies, tomatoes, wine," says Rossi, whose family name means 'red' in Italian.
With more convenient access to food, from fast food to five-star restaurants, people have increasingly become insensitive to it. That's especially true in urban centres such as Hong Kong. Diners have been maxed out. They don't want more food, they want something more significant, something more than a simple exercise in eating.
I believe that food has the power to make us feel special. It has the potential to generate strong sensory and emotional appeal.
The professional chef, and the home cook, should be able to bring this emotional appeal to everyday dining occasions.
One of the best ways to convey this is by paying attention to colours when choosing what to cook and how to present the food on the plate.
We all have colourful characters and personalities, and we are all made up of a variety of traits. Sometimes we happily show our character, while at other times we are more hesitant.
With practice, these feelings can come out in our food.
In general, red stands for passion, something which matches Rossi's southern Italian character well. Green is soothing, black is sophisticated, orange is cheerful, white conveys purity. Blue, meanwhile, is known to be an appetite suppressant.
Here are some simple tips to make your plate colourful and loaded with emotional appeal.
Preserve colour and texture in vegetables with a simple technique called blanching. Briefly boil the vegetables and then plunge them into icy water. Use them raw, or add them to a stir fry.
Look for contrasts. Complement green vegetables with red peppers, for instance.
And always check to make sure the arrangement is pleasing to the eye, and that it looks tidy and spacious and not at all clustered. I garnish to enhance my plates, and add the likes of a sprig of rosemary or a slice of lemon. Be mindful that the garnish should echo the ingredients of the dish and complement them without being overpowering.
Play with textures: hard, soft, smooth, coarse. I like to add ground nuts to my dishes to create texture. So my sea bass in "aqua pazza" has almonds in it, my grey mullet roe spaghetti has pistachios. I also like to add hazelnuts to pumpkin soup.
Below is an easy, healthy and delicious recipe from Rossi's table. It will allow you to master the ability to bring colours and emotions to your culinary creations.
"After I eat it," Rossi says, "I go to sleep with a smile."
Serves 4
Ingredients
In a pot, cover the octopus in cold water and let it cook until you can pierce it easily with a fork.
Add some salt a couple of minutes before the octopus is done.
When ready, switch off the flame, cover the pot and keep the octopus in the water for 30 minutes.
While the octopus cooks, blanch and julienne the carrots, cut the celery, chop the parsley and halve the olives.
Cut the octopus and mix it with the other ingredients in a bowl, then add some olive oil and little vinegar.
Serve, garnishing with one lemon and a couple of parsley leaves on top.
Healthy Gourmet is a weekly recipe column by private chef Andrea Oschetti, e-mail address
[email protected]
This article appeared in the South China Morning Post print edition as: Keep plenty of colour in your cooking palette