LIFE
Get more with myNEWS
A personalised news feed of stories that matter to you
Learn more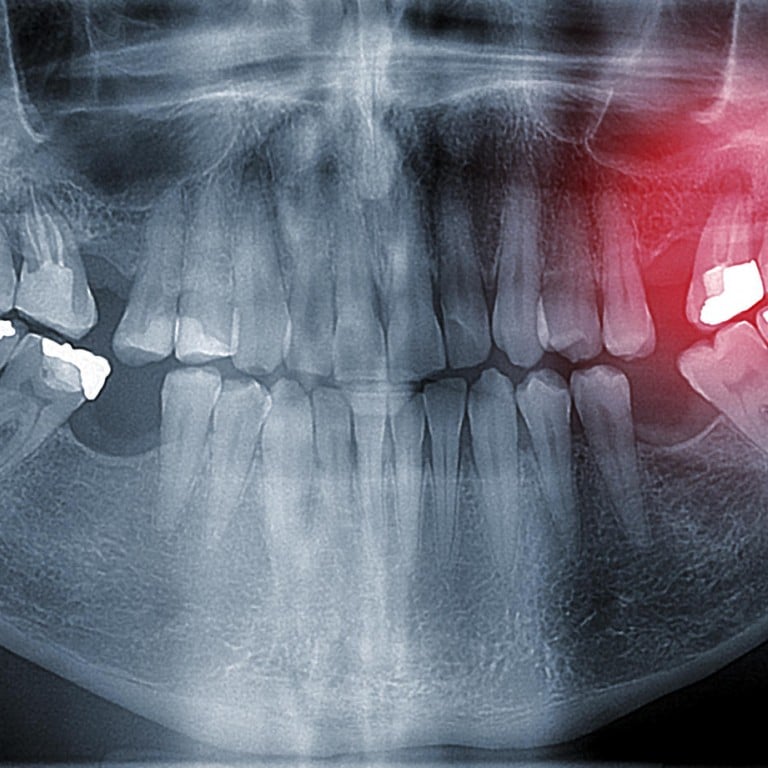 Mercury is toxic, but is still used in amalgam fillings
Mercury is a poison that's more toxic than arsenic. So why is it still an ingredient in dental fillings? The campaign against amalgam fillings - made with a mixture of mercury and other metals, and used for more than 150 years - got a boost in October when an international treaty to control the use of the toxic metal, the United Nations Minamata Convention on Mercury, was signed into action.
Although the treaty didn't set a deadline for the banning of dental amalgam, it did lay down steps to phase it out, including promoting mercury-free alternatives, changing dental school curricula and retraining dentists.
Amalgam, or silver, fillings have been hotly debated since the 1970s. It was enough to persuade Sweden to ban them in 1997 after determining that 250,000 Swedes had immune disorders and other ailments as a direct result of the mercury in their fillings.
Some countries have followed suit. Elsewhere, including in Hong Kong, dentists continue to use them.
While scientists agree that dental amalgam fillings slowly release mercury vapour into the mouth, the amount of mercury released and the question of whether this exposure presents a significant health risk remain controversial.
"If you have three or more amalgam mercury fillings, it is almost certain you will show some symptoms, like digestive and immune symptoms, colds or allergies, or nervous system decline that is accelerated so that your concentration is affected," says Graeme Stuart-Bradshaw, homeopath and naturopath with the Integrated Medicine Institute. "Quite likely, you will also have damage to the liver."
Mercury has also been shown to build up in the brains and other organs of fetuses if the mother has amalgam fillings, and can be passed to infants through breast milk. "It is important that women remove their amalgams a good six months before they conceive," says Stuart-Bradshaw.
A dentist with a private practice in Central says mercury is a neurotoxin that destroys nerve cells, possibly leading to chronic illnesses such as Alzheimer's and Parkinson's.
But according to a list compiled by the American Dental Association on the positions taken by various organisations - including the Alzheimer's Association, American Academy of Paediatrics, , and - the best available scientific data shows that dental amalgams are safe and do not contribute to systemic diseases or systemic toxicological effects.
"The amount of mercury measured in the bodies of people with dental amalgam fillings is well below levels associated with adverse health effects," says the US Food and Drug Administration, which considers dental amalgam fillings safe for adults and children ages six and above.
Mercury, a naturally occurring element, is emitted into the atmosphere from sources such as coal-fired power plants, metals and cement production, and incineration.
This mercury is deposited onto land and into water, where micro-organisms convert some of it to methylmercury, a highly toxic organic form that builds up in fish and the animals that eat them, including humans.
A person with seven fillings absorbs about one microgram of mercury daily. About six micrograms are absorbed daily from food, water and air, the US Environmental Protection Agency says.
According to the private dentist, some people are more sensitive to mercury than others. She made her clinic a mercury-free practice 10 years ago after a heavy metal toxicity test showed her body had high levels of mercury.
Her physician deduced this was directly related to her work as a dentist. Today, the private dentist follows the standardised safety protocol recommended by the International Academy of Oral Medicine and Toxicology that includes an alternative air source for the patient and a vacuum to divert and remove vapour. She works quickly to minimise exposure and all staff wear special masks.
Stuart-Bradshaw advises his clients who show the negative effects of mercury toxicity to replace a couple of fillings at a time, working on just a quarter of the mouth. This can help stagger the cost, which can be a few thousand dollars per tooth.
"It's not cheap to get amalgam fillings removed, but your pay-off will be a few more years of lucidity," he says.
This article appeared in the South China Morning Post print edition as: Toxic, but still used in fillings