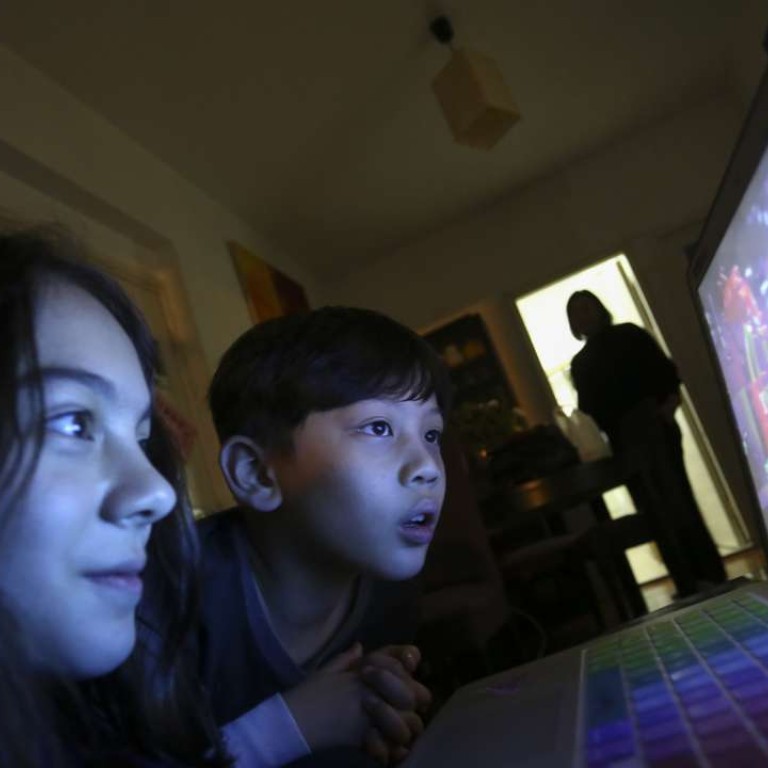 Why filmmaker Delaney Ruston turned her concern about teens glued to their screens into a funny, poignant documentary
A documentary showing in Hong Kong this week explores the complex relationship teenagers have with their screens, up to and including addictive behaviour that can require professional help
"I was experiencing what parents worldwide are going through – watching kids scroll through life," says American physician and filmmaker Delaney Ruston, on the phone from New York.
Her concerns over her two teenage children's growing exposure to screens (PCs, video games, smartphones) started when her daughter Tessa asked for a smartphone.
"I felt guilty and confused and was unsure about what limits were best, especially around mobile phones, social media, gaming, and how to monitor online homework," says Ruston.
And she wasn't alone.
"I kept hearing the same problem from other overwhelmed parents."
So she did something about it. She made Screenagers: Growing up in the Digital Age, a documentary offering poignant and surprisingly funny insights from authors, psychologists and brain scientists into the issue of screen addiction.
Screening at Hong Kong's Vine Centre on March 1, it also shares some disturbing findings based on comprehensive research: young people spend 6½ hours a day looking at screens, while boys spend on average the equivalent of 1½ days playing video games every week.
The documentary reveals the drug-like effect screen time has on a teenage brain, with dopamine – the chemical released in the brain whenever we experience something pleasurable – lighting up with every "ping" of an incoming message or death of a baddie in a video game.
Turning the camera on her own family and others, Ruston offers solutions on how adults can empower youngsters to best navigate the digital world, including advice on creating a
Family Screen Time Agreement
to help bring balance back into a family's structure.
"This documentary is just as important for parents as for kids," says Ruston.
And the stories are not sugar-coated but messy and real, showing how issues are different for boys (video games being the main concern) and girls (social media issues). There's Hannah, a 14-year-old victim of social media bullying, and Andrew, a straight-A student whose obsession with video games lands him in an internet rehabilitation centre.
Delving into sensitive issues with global relevance is nothing new for Ruston. When she learned that 450 million people globally suffer a mental health condition, she released Hidden Pictures, a documentary that took her around the world – China included – listening to stories about the illness.
In Unlisted – A Story of Schizophrenia, she turns the lens on one man's struggle with the disorder.
A common thread running through all her work is the universality of our seemingly different worlds.
"These issues do not have any race or culture boundaries – it's impacting children, adults and families everywhere." Hong Kong included.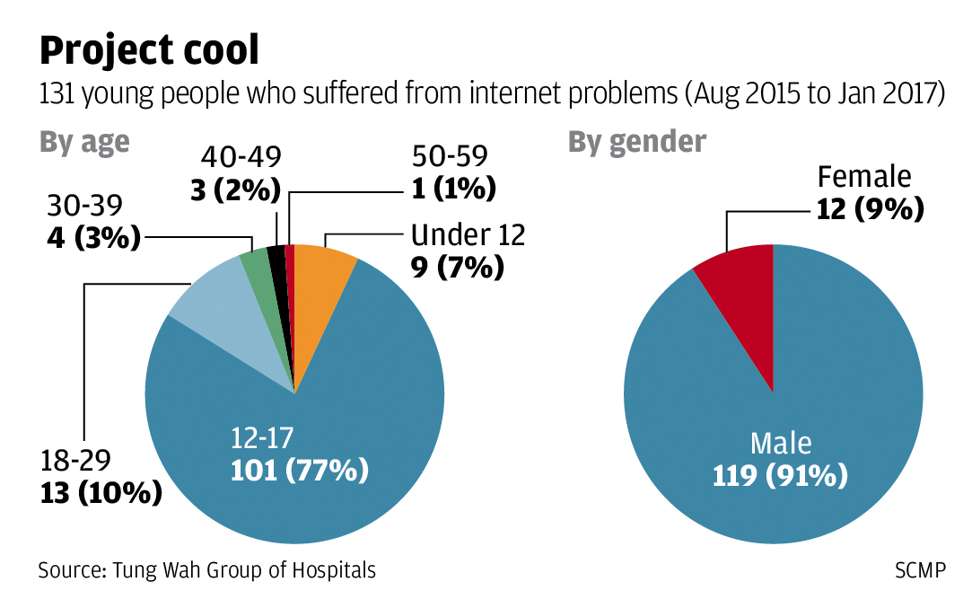 A 2008 study by the department of psychological studies at the Hong Kong Institute of Education (since renamed the Education University) found compulsive internet use was more widespread in Hong Kong than many other regions. The internet addiction prevalence rate among local teens is 17 per cent; it's 5.4 per cent in Italy and 1.98 per cent in Norway. Taiwan has a 7.5 per cent prevalence rate, and mainland China's rate is between 2.4 per cent and 5.5 per cent.
In response to the rise of internet misuse in the city, Tung Wah Group of Hospitals' Youth and Family Services launched Project "COOL" in 2015, targeting individuals and families affected by internet addiction – mostly gaming.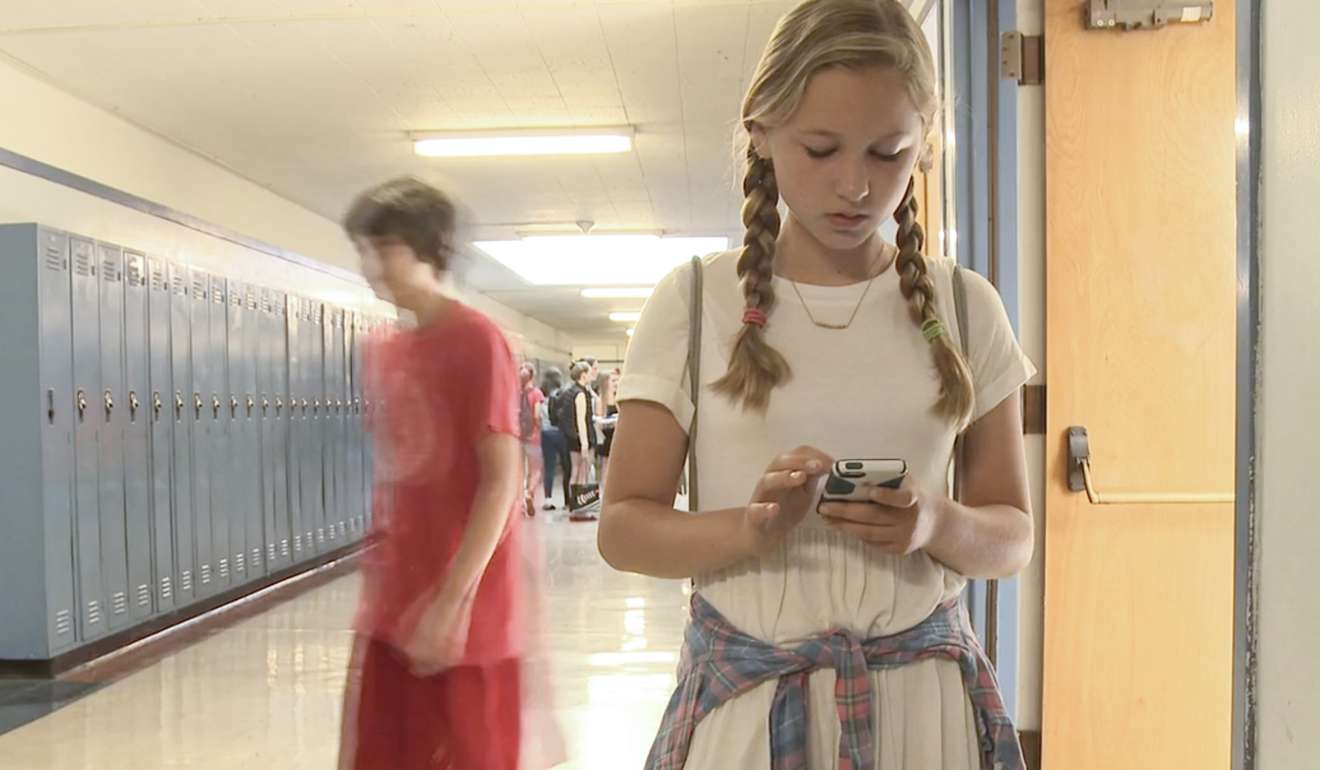 Over 18 months – August 2015 to January 2017 – the project connected with 150 families. "Within that time we successfully contacted 131 young people who suffered from internet problems," says Dr Elda Chan Mei-lo, supervisor at the Tung Wah Group of Hospitals Integrated Centre on Addiction Prevention and Treatment.
Chan cites the case of 17-year-old Ming (not his real name), whose exposure to gaming started when he was given a PlayStation 2 from a family member when he was just four. By the time he was 10 he was indulging in online games, hooked on strategic and shooting games such as Counter-Strike: Global Offensive and World of Tanks. He played after school and before his mother returned home at around 8pm or 9pm, playing between three and six hours a day. During his most indulgent period, he played for between 12 and 20 hours a day.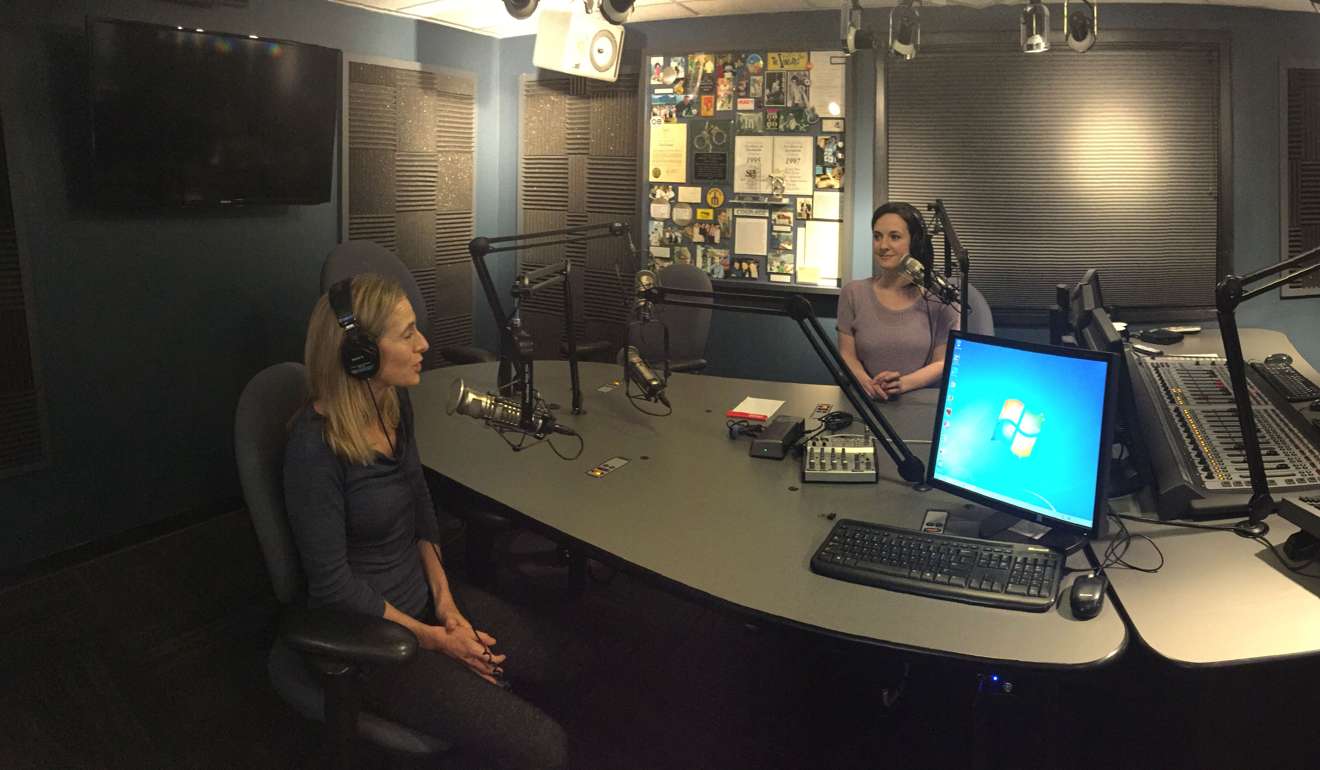 "He liked to put himself into different roles in the game and gained a sense of achievement when he won," Chan says.
She says Ming spent more than HK$10,000 in a few weeks on figures and weapons. "Gaming affected his concentration and motivation at school. He missed school, had conflicts with parents, and was referred to childcare services."
He was referred to Tung Wah Group of Hospitals' Project "COOL" in January 2016.
Ming says the project threw him a lifeline. "The counsellor understood me and helped me to understand myself – it was like peeling an onion. Now I understand that my gaming was a way to escape pressure and difficult feelings. I need to develop alternatives to deal with my life problems."
Today he has his self-esteem back, has returned home and has a better relationship with his parents.
"My gaming is under control now. I don't normally play during weekday, and may play two to three hours on a weekend."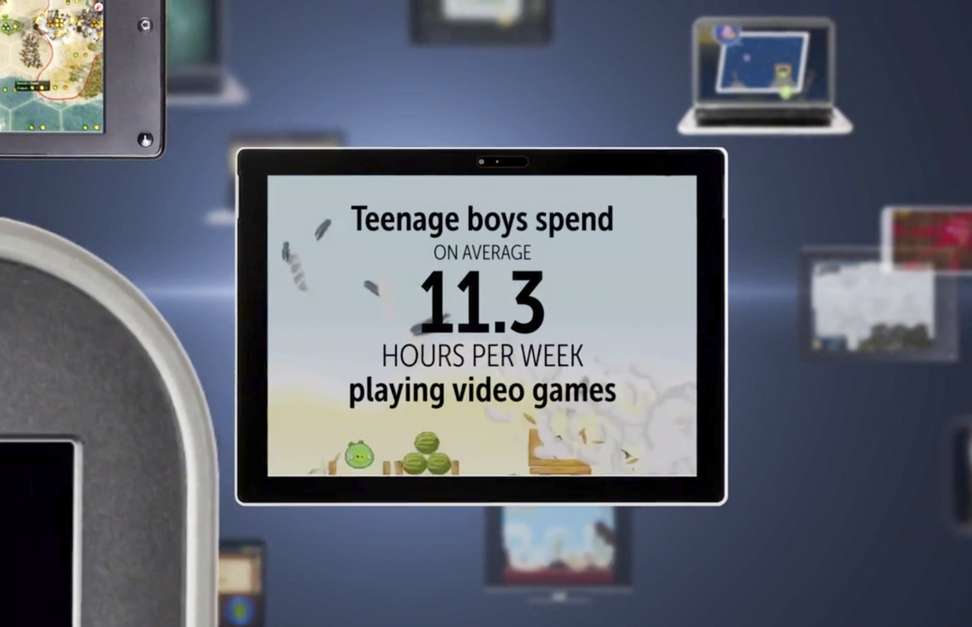 Addiction treatment centre The Cabin Hong Kong says signs of internet addiction include frequently losing track of time online, preferring to spend time online rather than with family and friends, and decreased productivity at work or school as a result of internet use. Other symptoms include fantasising about the next time you can get online, losing sleep due to internet use and being defensive or secretive about time spent online. Feelings of irritability, moodiness or depression when not online are other signs.
Hong Kong-based parents Sharon and Neil Western say they monitor screen time of their daughter Isabella (12) and son Daniel (eight) as best they can.
"They're not allowed social media accounts, even though most of Izzy's friends have them," says Sharon. "But Izzy uses WhatsApp to keep in touch with us and her pals, as well as apps like Snow and games like slither.io and Pokemon Go. Danny plays Pokemon Go on his dad's phone.
"Except homework, no screen time is allowed during the week. It's hard to enforce since we both work, but we monitor as best we can."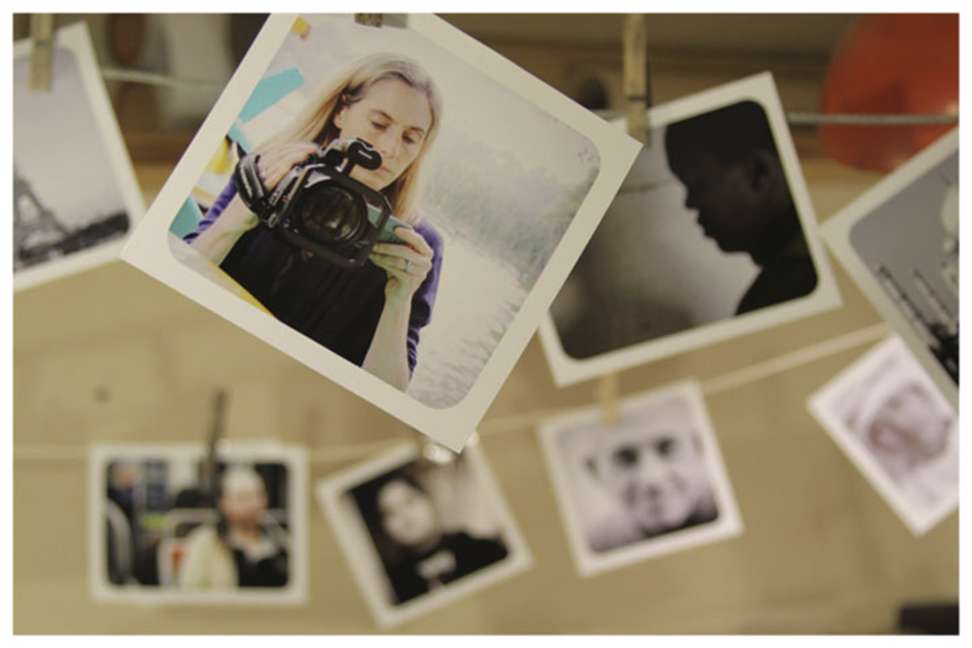 She says too much screen time is a concern when raising children. "It has benefits and worries. Our kids are happy to do homework when it's online, but they also prefer to chat and play games if given the option."
She says her children have to earn screen time by first doing homework and reading books.
"We actually encourage Pokemon Go because it means going for a hike or a walk along Bowen Road to catch those virtual monsters, rather than them sitting on the sofa playing Xbox."
Hong Kong mum Juliette O'Brien says most of her two children's homework consists of online games such as Phonics Hero, Education City, Mathletics and Abacus.
"I appreciate how this makes homework and learning fun. I also appreciate how IT literate they are, while I'm still afraid I'll hit the wrong button and wipe everything.
"However, I do wonder about the effect of this early and encouraged exposure, and if there is a detrimental notion of screen equals fun and book equals work."
"Screenagers: Growing up in the Digital Age", The Vine Centre, 28 Burrows St, Wan Chai. March 1, 6pm, tickets HK$69.25
How to have a healthy internet life
The internet makes life convenient. But excessive use can cause problems, affecting health (weight gain or loss, backaches, headaches, sleep problems, carpal tunnel syndrome) and emotions (feelings of guilt, shame, excessive anger, anxiety , depression), creating family and interpersonal problems (being dishonest, neglecting friends and family, fighting with family members) and social problems (withdrawing from work, school or other pleasurable activities).
Tung Wah Group of Hospitals offers the following advice on internet addiction.
1. Set an agreement with children on the level of use including when, what and how long.
2. Provide education and guidance on the risks of the internet including obscene and violent materials, online bullying, online gambling.
3. Develop interests and hobbies where children can obtain a sense of fulfilment.
4. Maintain a good relationship with your children so they can seek support when they face challenges.
5. Seek professional help when necessary.
Types of addiction
1. Cyber relationships
Individuals are over-involved in cyber relationships, such as Facebook or other communication tools to develop relationships with others.
2. Cybersex and pornography
Individuals engage in online sexual activities, like viewing cyber-porn or engaging in cybersex.
3. Compulsive buying
Individuals engage excessively in cyber transactions, like online shopping.
4. Online gambling
Individuals spend considerable time engaging in online gambling, which has negative impacts on interpersonal relationships and results in financial problems.
5. Online surfing
Individuals spend considerable time compulsively searching and collecting data from the internet, for no particular practical reason such as work or study.
6. Online gaming
Individuals compulsively play computer games, including online games or video games, resulting in health problems and disruption of interpersonal relationship.
Source: Tung Wah Group of Hospitals
This article appeared in the South China Morning Post print edition as: screen rapture