Medicine
Get more with myNEWS
A personalised news feed of stories that matter to you
Learn more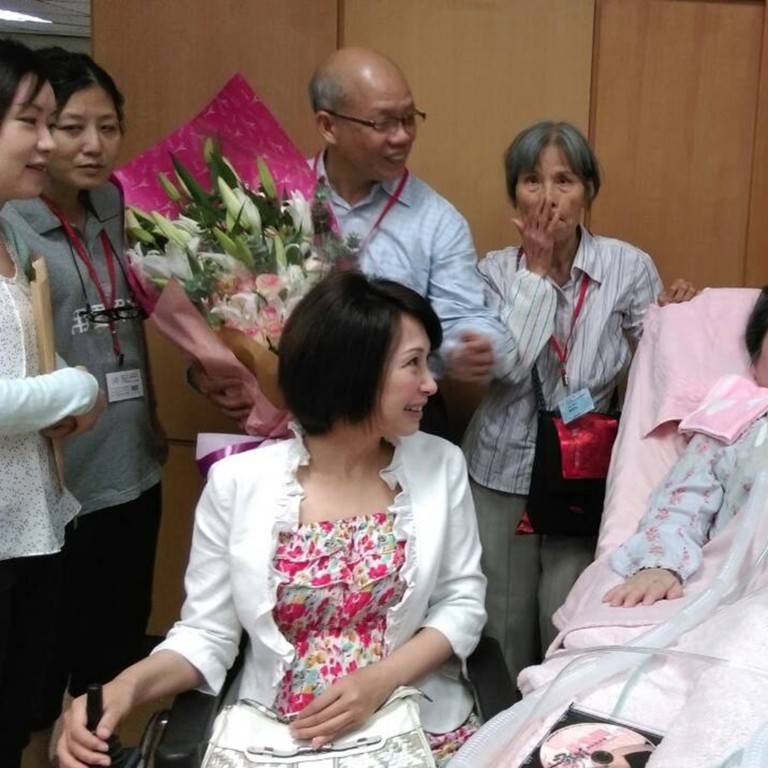 The fight of her life – for the right to die. Taiwan activist on patient autonomy law, the first in Asia
Rose Yang learned at 19 she would spend the rest of her life in a wheelchair. Straight away she started helping people like her make the most of their lives
Now she is celebrating Taiwan's passage of the first right-to-die law in Asia, which she championed and, one day, will use; until then she'll 'live life well'
Rose Yang Yu-xing talks about death with grace, dignity and courage. The 44-year-old has made it her mission to talk publicly about the subject since 2012, when she began a four-year term as a legislator in
Taiwan
.
A wheelchair user, she is the major force behind Taiwan's Patient Autonomy Act – the first such legislation in Asia – which came into effect in January 2019. Yang spent her time in office pushing for enactment of the law, which gives terminally ill patients and those with incurable diseases the right to reject life-prolonging treatment.
Yang was found to have Miyoshi myopathy, a rare form of muscular dystrophy, when she was 19 and began falling often, for no apparent reason; eventually she lost motor ability to the point that she could not stand up by herself any more. Within months she was paralysed.
Miyoshi myopathy usually affects people who are middle-aged or older. It causes weakness in external muscles – in the feet and hands, for example – and then extends to internal muscles, causing organs, including the heart, to fail. The disease affects nearly of Yang's external muscles. There is no known cure.
Because it is very rare, research into the disease has proved difficult. It is genetic, and Yang's two siblings suffer from the same condition.
From the day she was told she'd be in a wheelchair for the rest of her life, Yang refused to give up. Her first thought was how to lead an independent life and be able to support her parents into old age.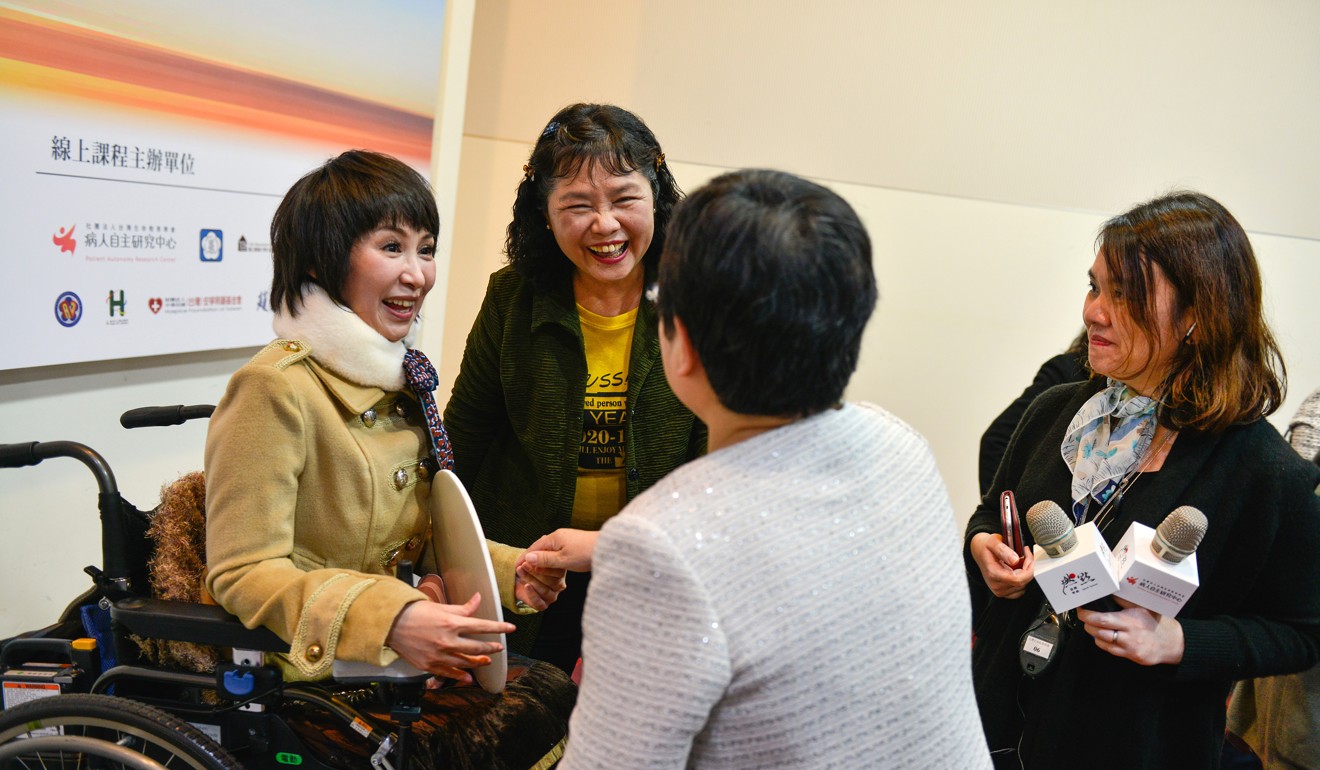 She became a TV anchor and served in two non-governmental organisations that care for sufferers of rare diseases and disadvantaged patients.
"Physical pain is just one thing I have to endure every day. Imagine if you have to ask for help at least 100 times a day. What kind of a life is that? There is little dignity left if you can't even do the simplest tasks on a daily basis and need help from other people to feed you, clean you and dress you. It's not really living, is it?
"When a person becomes totally immobile, it begs the question: is living like this still meaningful, and can a person still be happy?" she says.
"I have to accept the physical challenges of my medical condition. The one 'benefit' of my illness is that it progresses rather slowly. This means I have time, no matter how limited, to do things to fulfil my life," she adds.
Yang has been doing just that for the past 25 years, helping other disadvantaged patients make the most of their lives through her work for the Taiwan Foundation for Rare Disorders and the Taiwan Organisation for Disadvantaged Patients.
"Pain is like love," she says. "When you truly love someone, you don't just love the physical aspect, but also their soul. Strangely, pain is the same, affecting both the outside and inside; people feel the physical pain and the inner pain – deep inside the soul.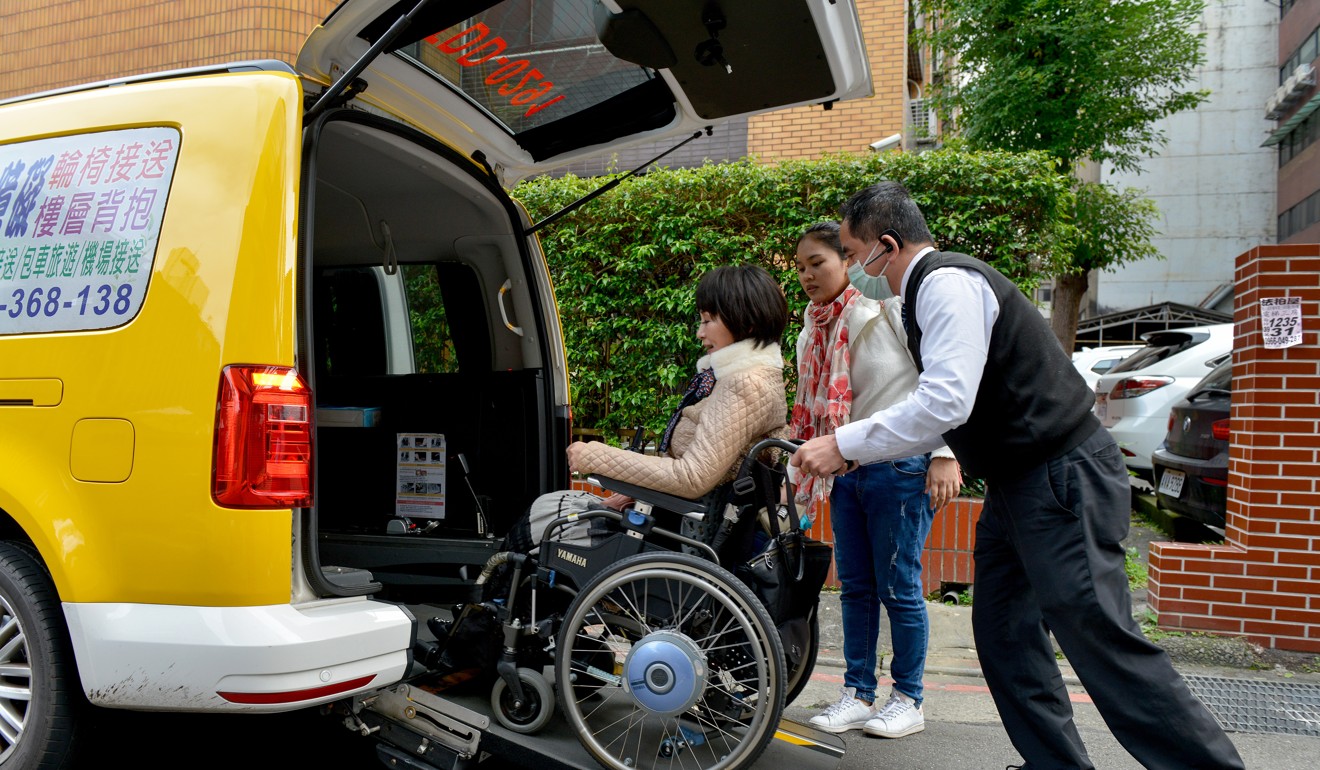 "In my case, I feel that my soul is trapped inside my immobile body, and then the deep emotional pain is caused by the fact that I have to constantly ask for help from others."
Yang believes giving people the option to die is allowing "life a chance to reach its final summit, and a last opportunity to not only say goodbye but say thank you, say sorry, and express love".
She believes that speaking candidly about death makes people see life with more clarity, understand its limitations, and cherish life instead of taking it for granted. And when a family discusses death openly it helps remove the stigma about it and engenders acceptance of its reality.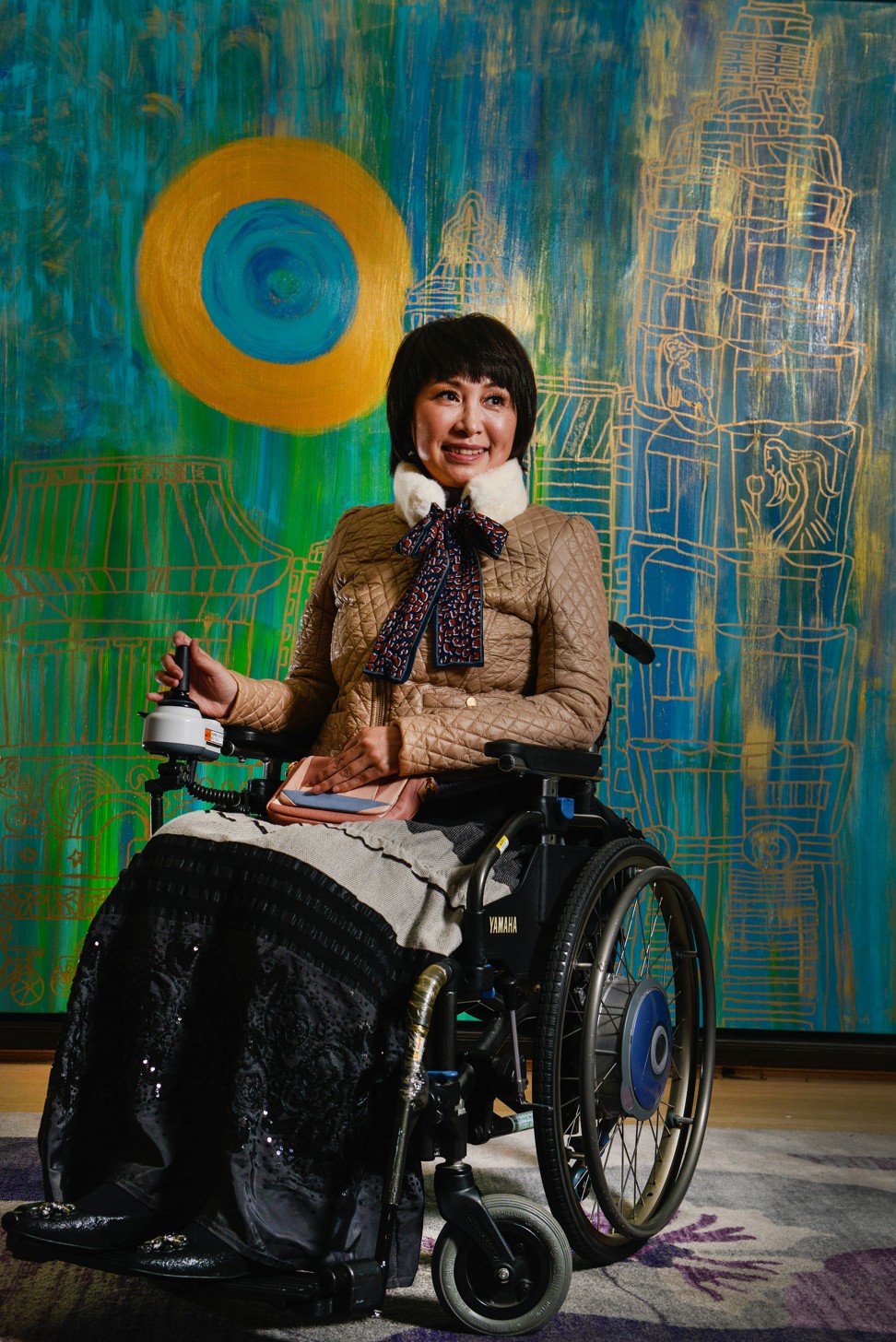 Giving patients autonomy, as the legislation she championed does, allows them to take responsibility for what happens to them instead of placing the burden of that decision on their family.
One of the first times Yang pondered the meaning of death was when her younger sister wanted to commit suicide. Yang talked her out of it by telling her that if she had the courage to die, she should use that courage to live while she still could.
"For those who are seriously ill, suicide seems an easy option. My father once said that he was not afraid of seeing his children die but more afraid of seeing us live like this in such unspeakable pain."
Yang's empathy for people in despair about living with an incurable or terminal illness led her to campaign for patient autonomy while a legislator.
She stresses that the legislation does not condone suicide. "It's about giving patients the right to die in dignity. It's giving people a choice, with the support of family and medical staff, to choose to end life naturally and peacefully.
"Then patients can die in dignity at home and with family right by them till the very last moment when it all comes to a natural end, with no medical treatment to interfere or prolong it.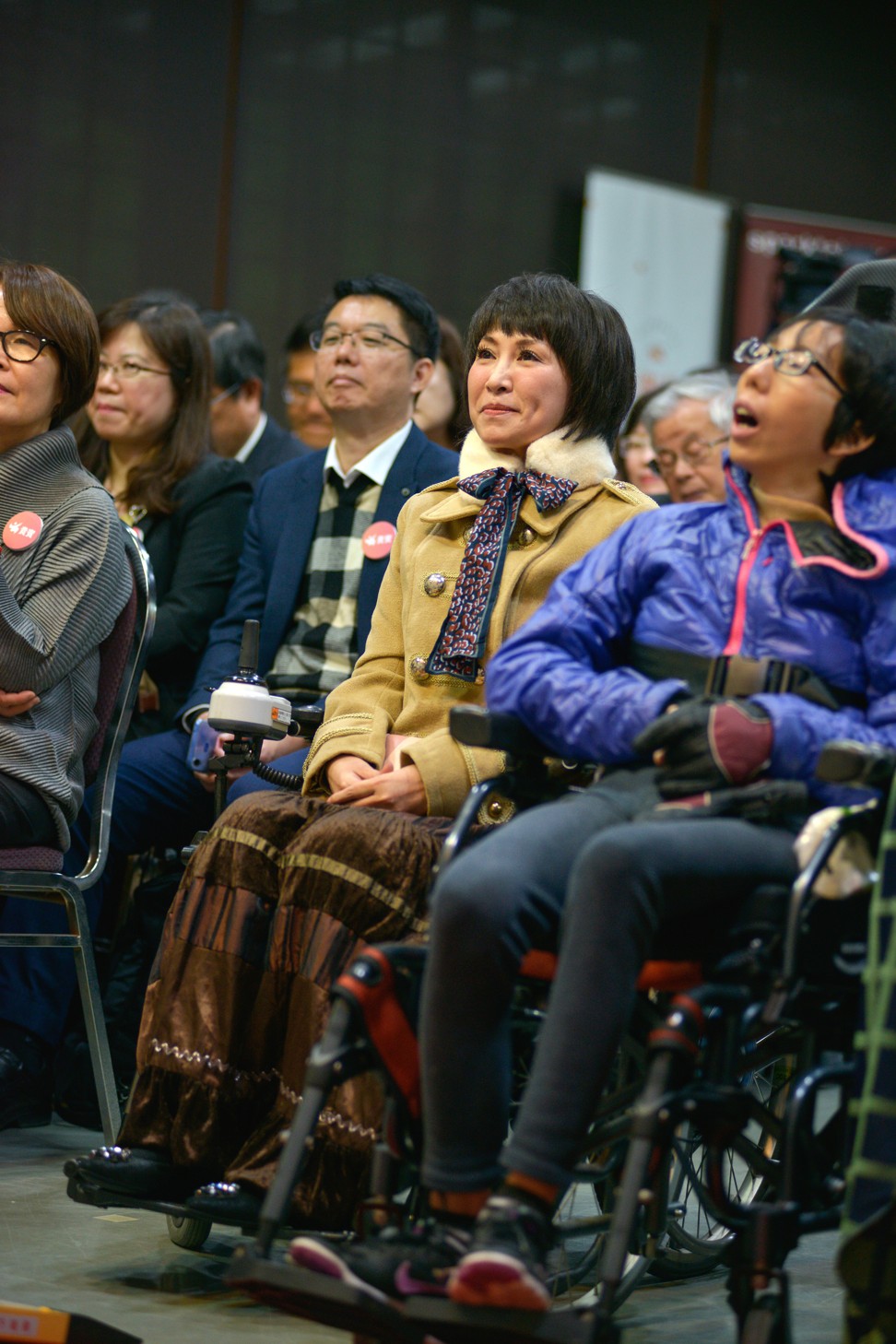 "We all support a person's choice to live life well. So when a person's life has come to an end, we need to move away all obstacles to let them die peacefully and naturally. Everyone should be allowed this choice," she says.
Championing the patient autonomy legislation was one of the hardest things Yang has ever done. "The government did not want to talk about it. No legislators wanted to get involved, but understandably so. In Chinese culture, people do not want to come near the topic of death. To allow someone to die is unacceptable in our culture," she says.
In the end, Yang proved the doubters and critics wrong. She went against conventional thinking and conservative attitudes, jumped through countless hoops inside and outside the legislature, and garnered the support of all 113 legislators.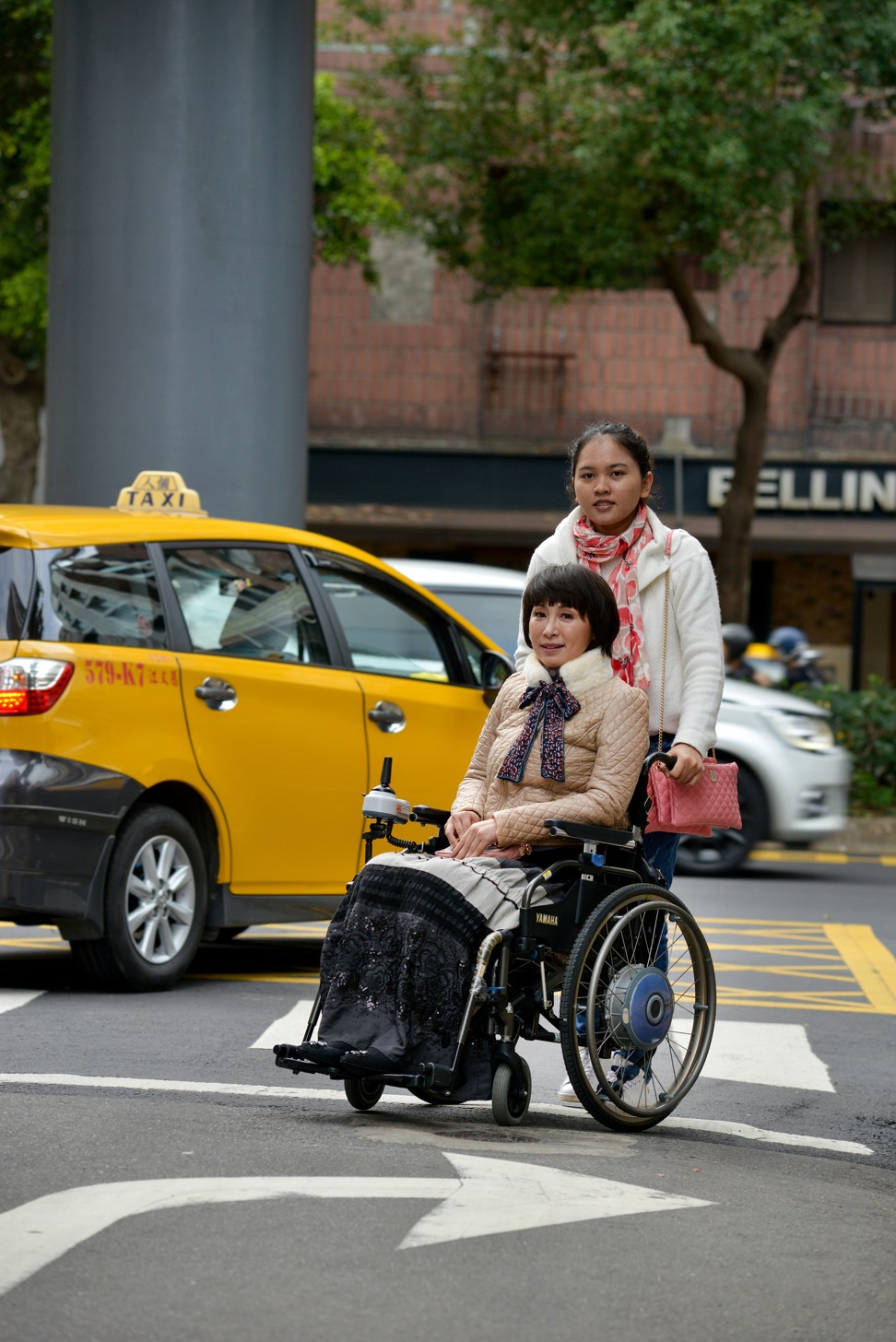 With the law in place, there is still work to be done in the wider community, however.
"The law also impacts the medical sector – patient autonomy shifts the focus of decision-making onto patients and not family and doctors … And because doctors are trained to save lives, not end lives, we still have a lot of work to do to convince the medical sector."
She believes it will take another 10 years for the law to be fully implemented and be effective across communities. "Doctors and hospitals need to be wholeheartedly on board to support this law. And we also need to educate patients to sign on to this and make their wishes known."
Yang says she will soon make that choice herself – when the time is right.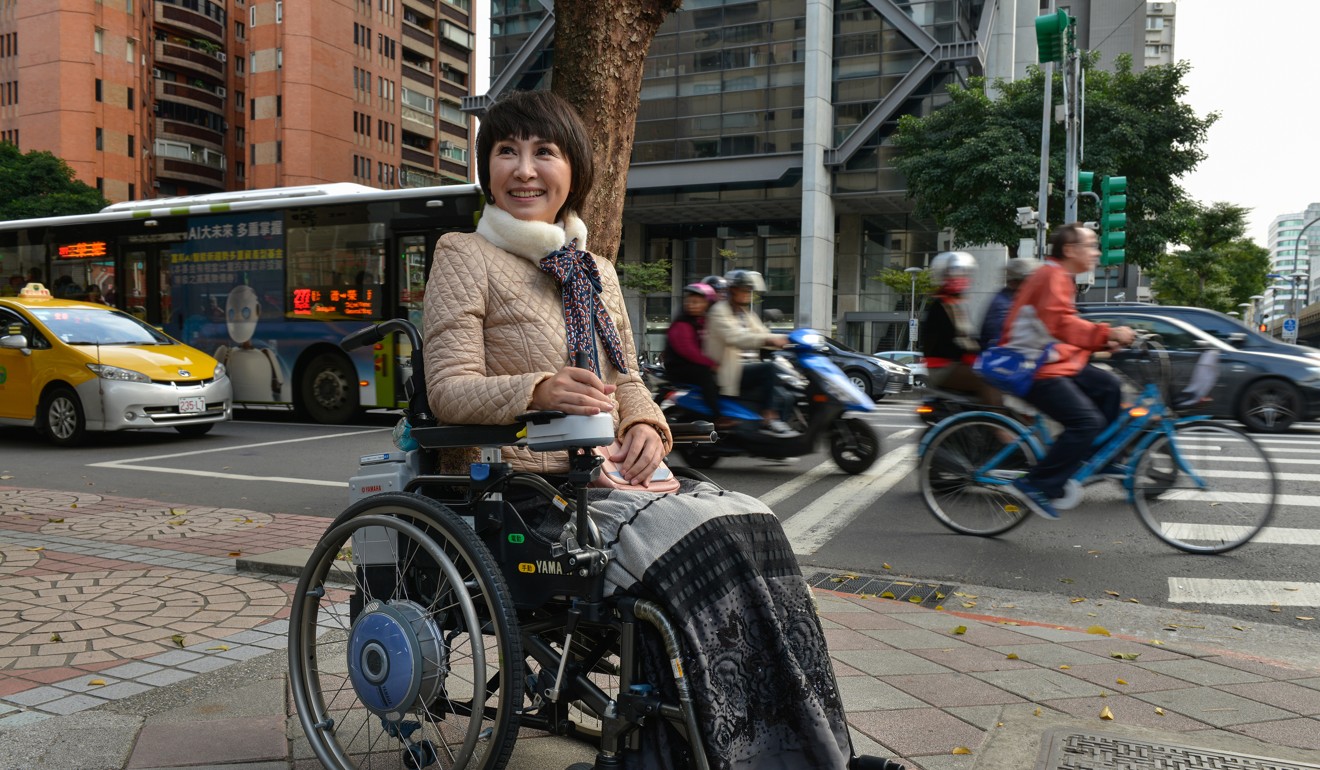 "The best way to counter the fear of death is to live your best life and focus on living in the moment every day. We must also make good choices in life, such as choosing to love, to spread positivity, to bring hope and light to people around us in all our thoughts and actions."
If she could change one thing in her life, what would it be?
"It would be nice not to have this illness, but without this I wouldn't have done all these things and be who I am today. In other words, I wouldn't change my life at all. But what I would really love to see is a government system that provides a safety net and sufficient protection for the disadvantaged, especially those who are poor and sick, so that they wouldn't hit rock bottom and be forgotten by society."
What the Patient Autonomy Law does
Patients aged 20 and above can make an advance decision not to receive life-prolonging treatment if they suffer from any of the following medical conditions:
● Terminal illness;
● Severe coma;
● Persistent vegetative state;
● Severe dementia;
● Other suffering or disease conditions that are unbearable, incurable, and for which no other appropriate treatment options are available given medical standards at the time.