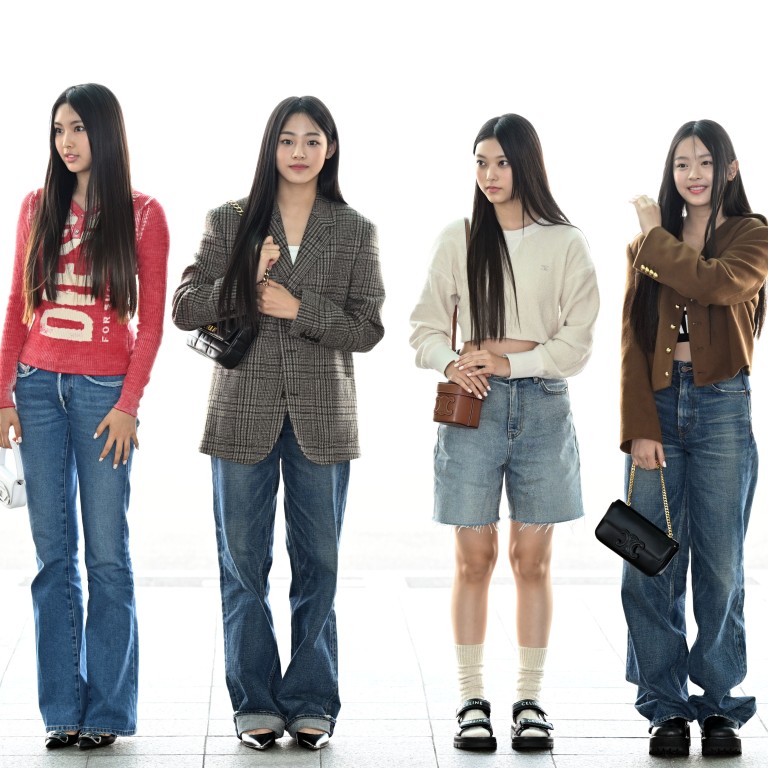 'Carefree, laid-back and natural': how K-pop group NewJeans ditched convention and focused on the music to become Spotify, Billboard chart phenomenon
Since debuting in July, the girl group have racked up hundreds of millions of Spotify streams and are the fastest ever to rank on the Billboard Hot 100 chart
Observers put their success down to an atypical release plan and rejection of K-pop maximalism to let the music, and the 'charm of the members', do the talking
By Dong Sun-hwa
In the short time since their debut last August, K-pop girl group NewJeans have been praised as "game changers" and a "phenomenon".
The two lead singles from the quintet's self-titled debut EP, "Attention" and "Hype Boy", have surpassed 100 million and 200 million streams respectively on Spotify. "Cookie", another track from the EP, was named on The New York Times' Best Songs of 2022 list.
Last month, the group's track "Ditto", which features on their recently released EP OMG, made the group the fastest ever K-pop act to rank on the American Billboard Hot 100 singles chart – just half a year after they burst onto the music scene. The track debuted at No 96.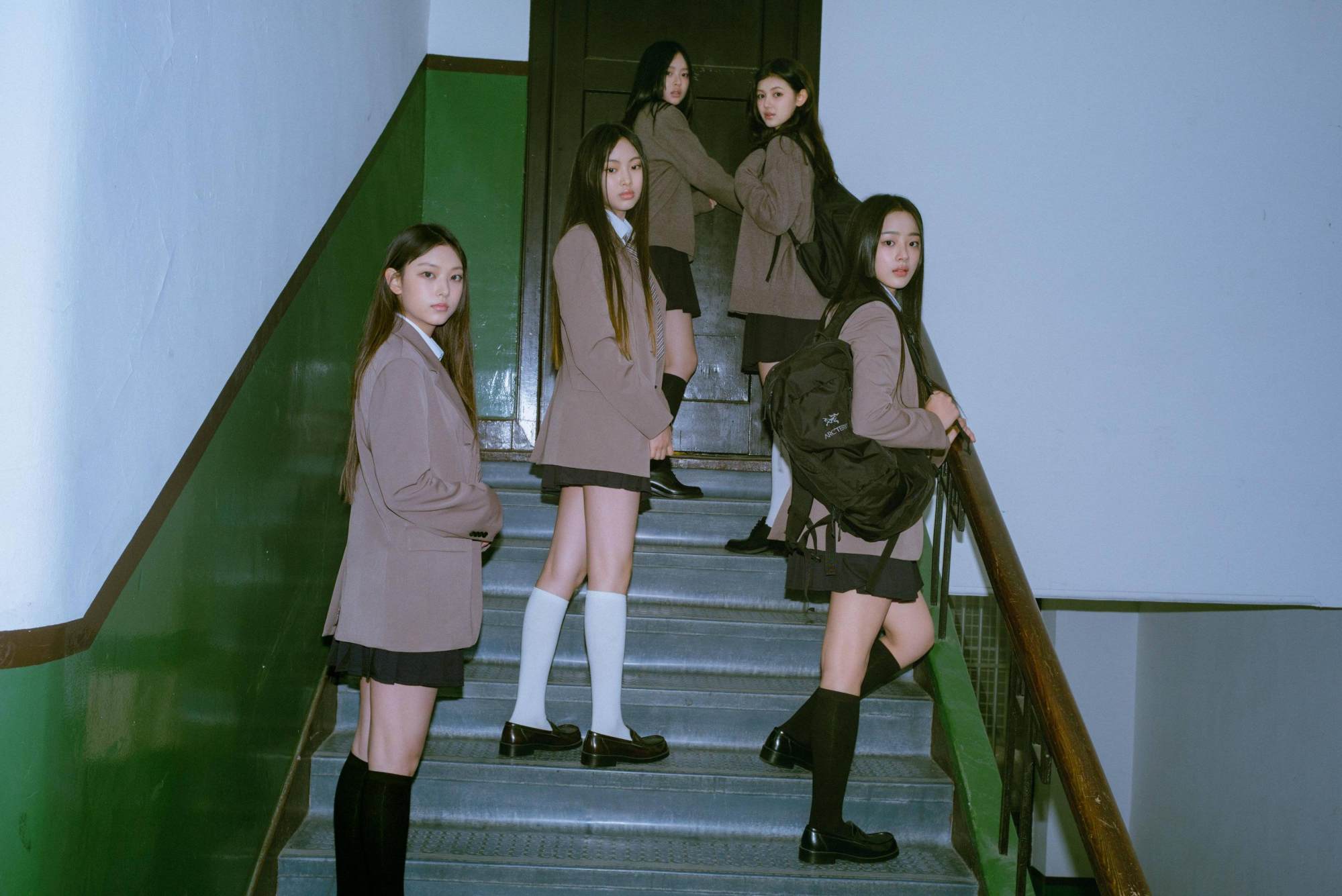 A week later, "OMG", the title track from the same EP, landed at No 91 on the Billboard Hot 100 chart. It had climbed to No 79 by January 31. Such an uptrend is unusual, says Billboard's K-pop columnist Jeff Benjamin.
"K-pop albums tend to have large debuts and decline down the streaming charts, but
NewJeans
' debut EP was growing in its streams week after week," he says. "Even 'Ditto' and 'OMG' landed on the Billboard Hot 100 chart, not during their debut week, but a week or two or three after, showing the music fans' growing consumption of and interest in their music."
Benjamin explains that the group's emphasis on music, and a unique release strategy, have played pivotal roles in propelling them to meteoric stardom.
"NewJeans' management company Ador – a label under [entertainment company] Hybe, which represents K-pop titans
BTS
– created a discovery experience with the group," the columnist says.
"This totally new act revealed [their] singles and music videos before the album release. This method is atypical of K-pop releases, where the focus is on creating the loudest, [most] attention-grabbing moment from the album release and hoping to sustain it."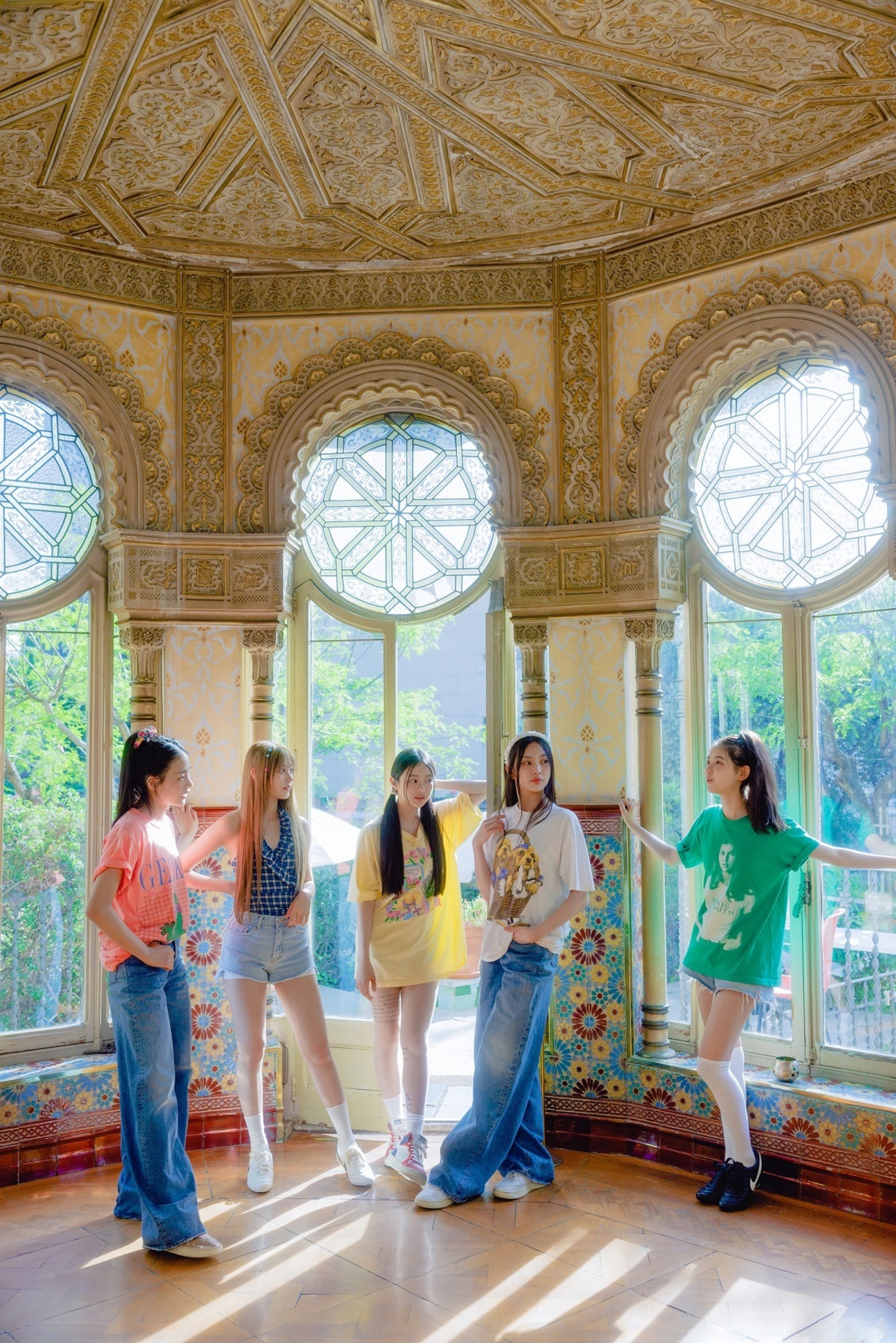 NewJeans unveiled the music video for "
Attention
" on July 22, 2022, about a week before the song's official debut – without floating any teasers.
The names and the ages of the five members – Minji, Hanni, Danielle, Haerin and Hyein – were initially kept under wraps to maintain focus on the group's music.
Other tracks – "Hype Boy", "Cookie" and "Hurt" – were then gradually released before their EP dropped on August 8.
This is an uncommon approach in the K-pop world, where most management companies whet fans' appetites with a series of teasers prior to rolling out an album or single.
"While many K-pop title tracks look to create a 'moment' and be as bombastic – and sometimes divisive – for listeners, to cut through the competitive K-pop industry, NewJeans' songs so far have impressed the general public, critics, and feel at home in many different kinds of playlists," says Benjamin.
Music critic Kim Do-heon attributes NewJeans' success to the fact that they haven't conformed to the "standardised K-pop formula".
"Today, many K-pop girl groups craft their own fictional universes and add creative stories to their songs and albums, making it more challenging for non-fans to fully grasp their concepts and fall for them," he explains.
"Many of them pursue 'maximalism' by bringing powerful and dynamic performances to the fore while unleashing wild electronic pop songs typically consisting of an intro, chorus and break. NewJeans, however, [have] ditched this convention."
According to Kim, NewJeans are more "carefree, laid-back and natural". They do not have a complex musical universe, where each member assumes the role of a fictional character.
This means people can still appreciate their music to the fullest without having to study the group to figure out hidden messages. Simply put, the songs are catchy and easy to listen to.
Kim adds that NewJeans' instant success is in part due to the nostalgic 1990s vibe evoked through their music, fashion and merchandise.
"The group [have] the characteristics of 1990s K-pop acts like Fin. K. L and S.E.S. as well, in the sense that [their] focus is on music and the charms of [the] members," the critic says. "It seems many young people find this refreshing amid the ongoing popularity of Y2K culture."
NewJeans are the first girl group formed by Min Hee-jin, the chief executive of Ador, who joined Hybe in 2019 after working as a creative director for two decades at K-pop powerhouse SM Entertainment – home of prominent acts like EXO, NCT and Aespa.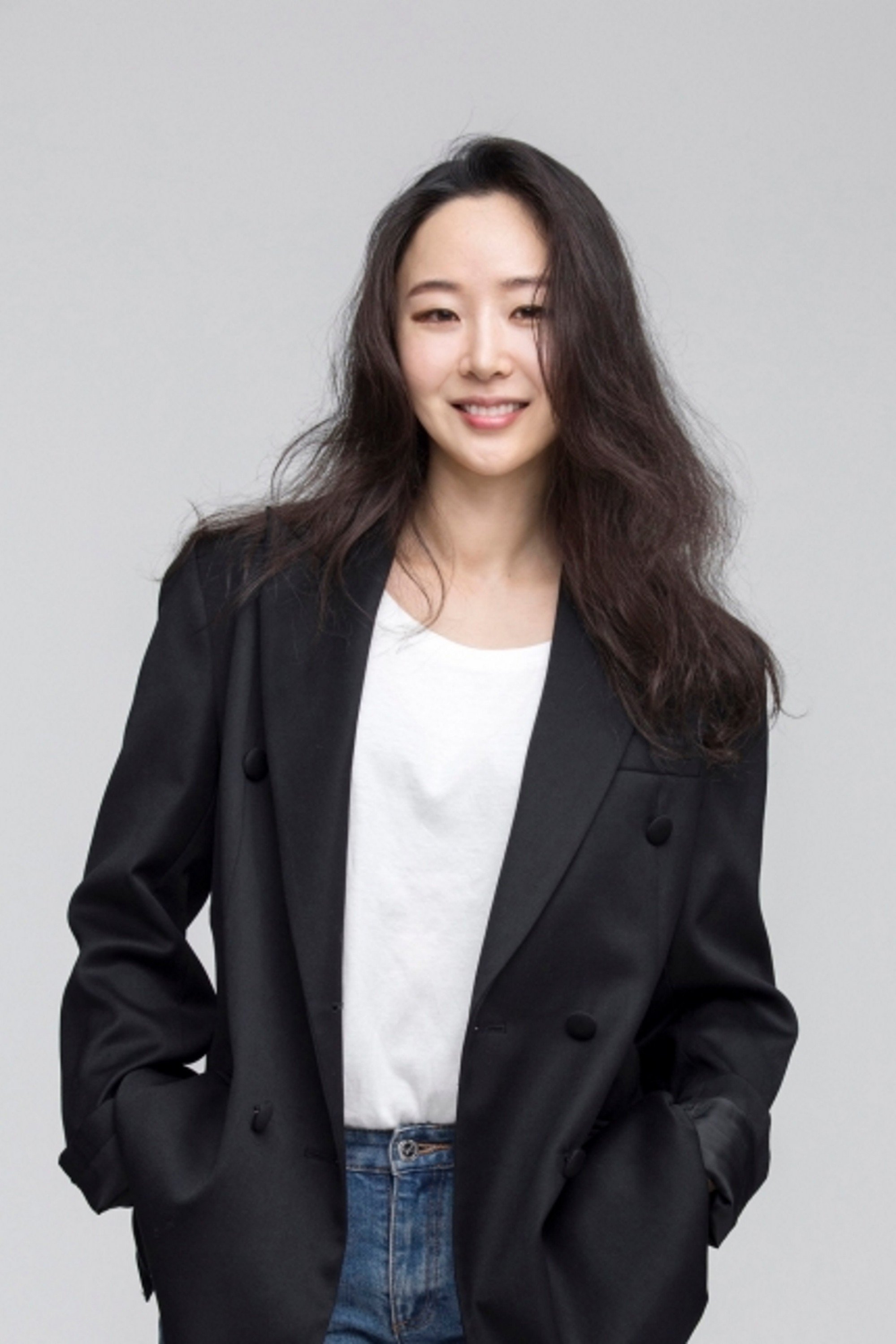 Min contributed heavily to the creation of NewJeans, from picking the members to developing the group's concept.
In contrast to most other K-pop producers, Min does not remain in the background. She has been actively presenting herself as the mastermind behind her group, telling the public what she intends to showcase and portray through the singers.
"Some people view Min in a positive light, while others don't," Kim says.
"Some worry that she is receiving more [of the] spotlight than her singers. But it remains to be seen how things will go in the days to come. I am personally curious about how NewJeans will perform in the global music scene in the future and how [they] will grow.
"It will be great if I get to listen to the stories that these talented singers have in their minds."