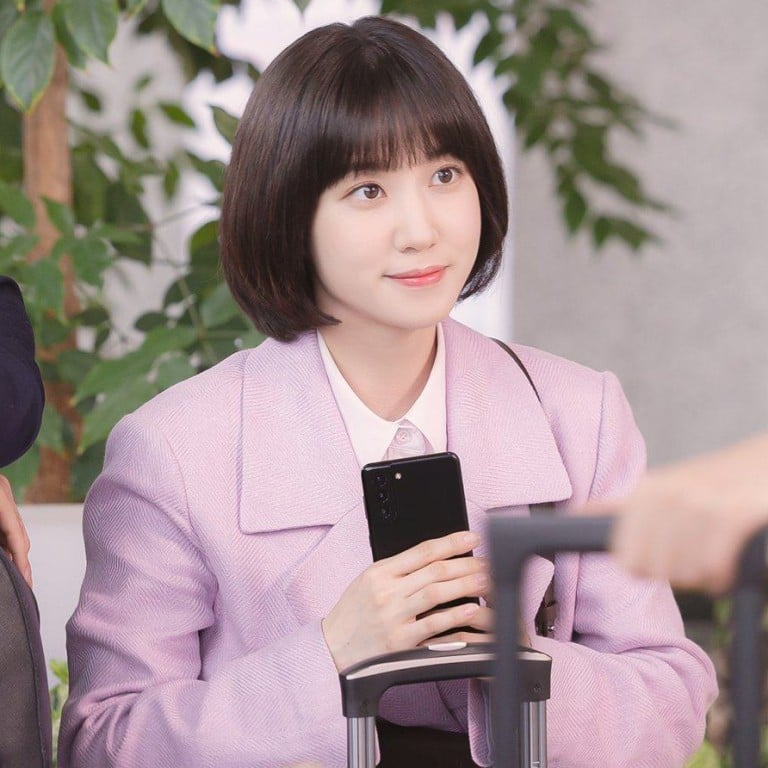 Extraordinary Attorney Woo star Park Eun-bin on her autistic genius lawyer role in the hit Netflix K-drama, and why it resonates with so many viewers
The South Korean actress at first turned down her career-changing role as Woo Young-woo, thinking playing the genius autistic lawyer would be 'overwhelming'
Park didn't get bogged down in her portrayal of playing someone on the autism spectrum, instead focusing on how Woo 'faces the world and grows from it'
By Lee Gyu-lee
Actress Park Eun-bin, who set foot in the entertainment industry at the age of four as a child model, has had her fair share of projects throughout her 26-year acting career, working in diverse genres such as the feel-good 2016 series Hello, My Twenties! and the 2021 period romance The King's Affection.
But it wasn't until this year that the actress finally found a sensational role – as a genius lawyer who is on the autism spectrum in
Extraordinary Attorney Woo
, rising to massive global prominence.
ENA's heartwarming series, about a lawyer called Woo Young-woo (Park) tackling challenges in and beyond the courtroom, has been an enormous hit, ending its run on South Korean television with its highest viewership rating of 17.5 per cent on August 18.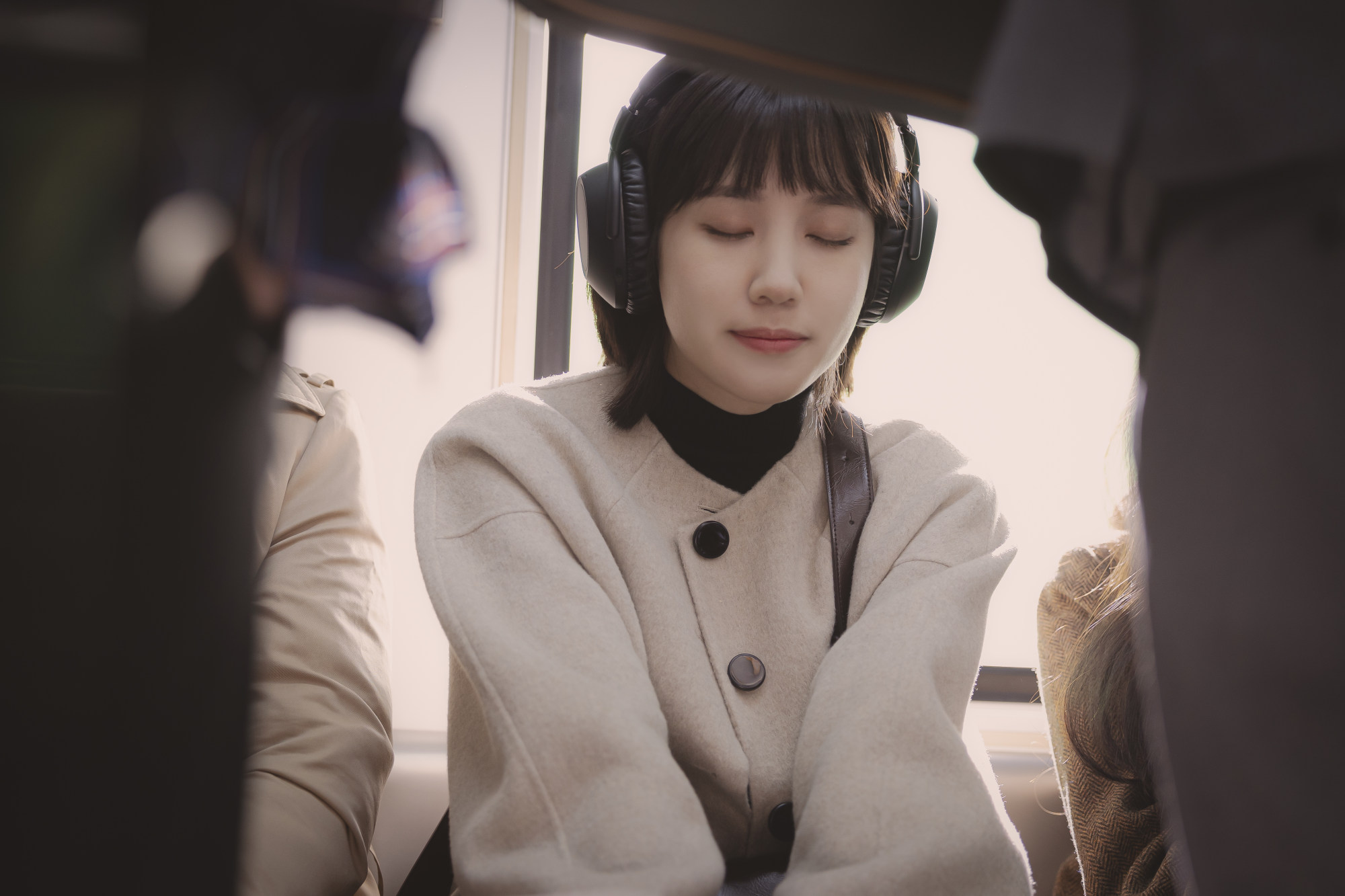 It also topped Netflix's official non-English Top 10 chart only a week after its premiere and has been claiming the top spot for four weeks now.
Despite garnering huge popularity with her irresistible performance in the title role, Park says it took a lot of courage to play a character who is on the autism spectrum, leading her to turn it down at first.
"It felt like the series wasn't something that I should approach lightly. The series seemed like a good one, but as an actor it was overwhelming," she says.
"When I read scripts, I would picture it in my head and have the idea on how I can portray the character … But with this script, I couldn't imagine the tone [of the character] and how I should portray her, so I was worried if I could do it well."
She adds that she started opening up to taking the role after meeting with the series' director Yoo In-sik
and writer Moon Ji-won
, who insisted that she would be the perfect fit for the character.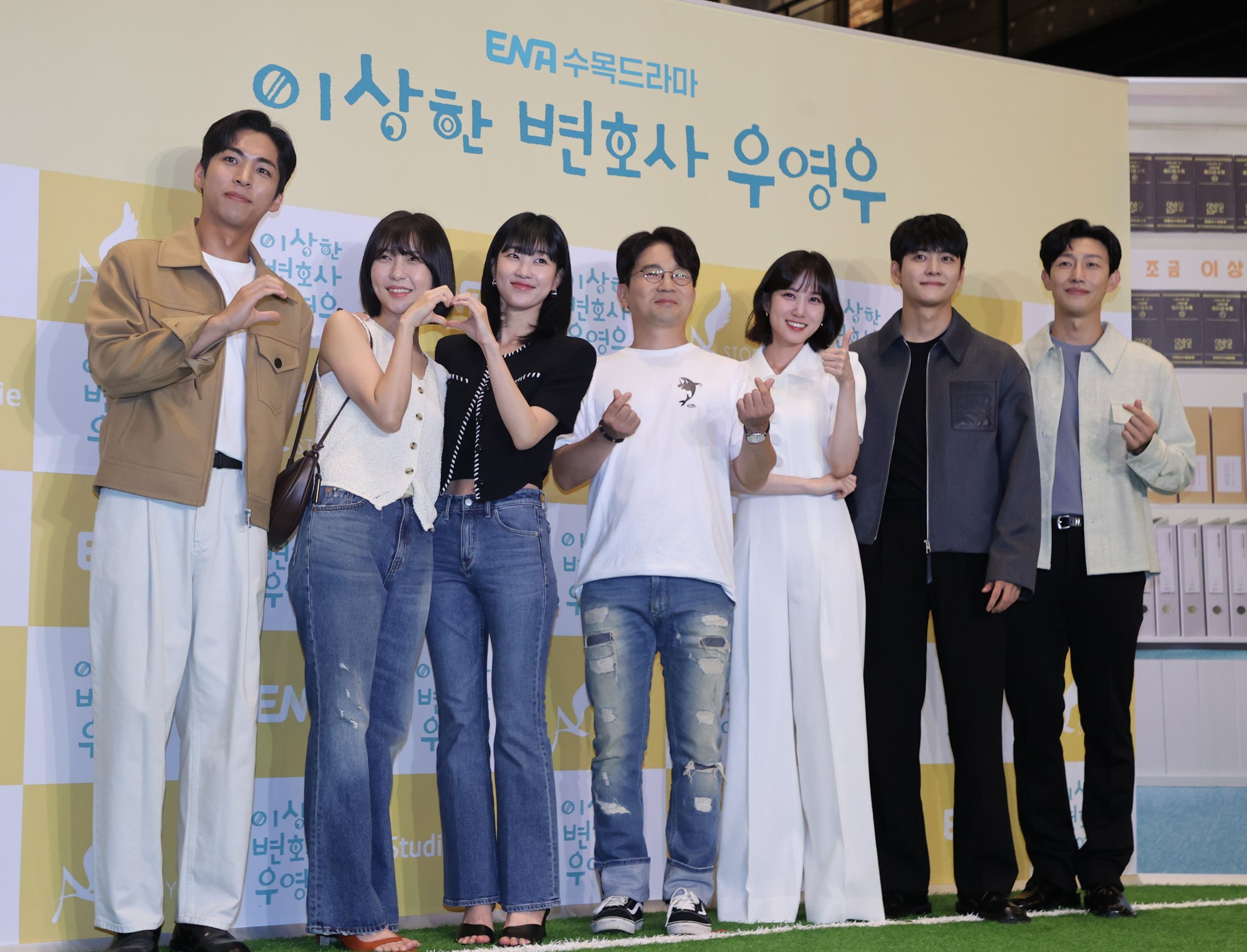 "Frankly, when I was on my way to meet them, I was going to turn it down in person. But they gave me a good talk," she says.
"I've always created my roles alone. It's been easier and more comfortable that way. But with this series, I felt I shouldn't do it alone … The director and the writer told me that everyone will help me through it and asked me if I can give them a chance to make that together, which made me open up to it."
Park says that she only had about two weeks to prepare for the role, right after wrapping up her previous role in
The King's Affection
.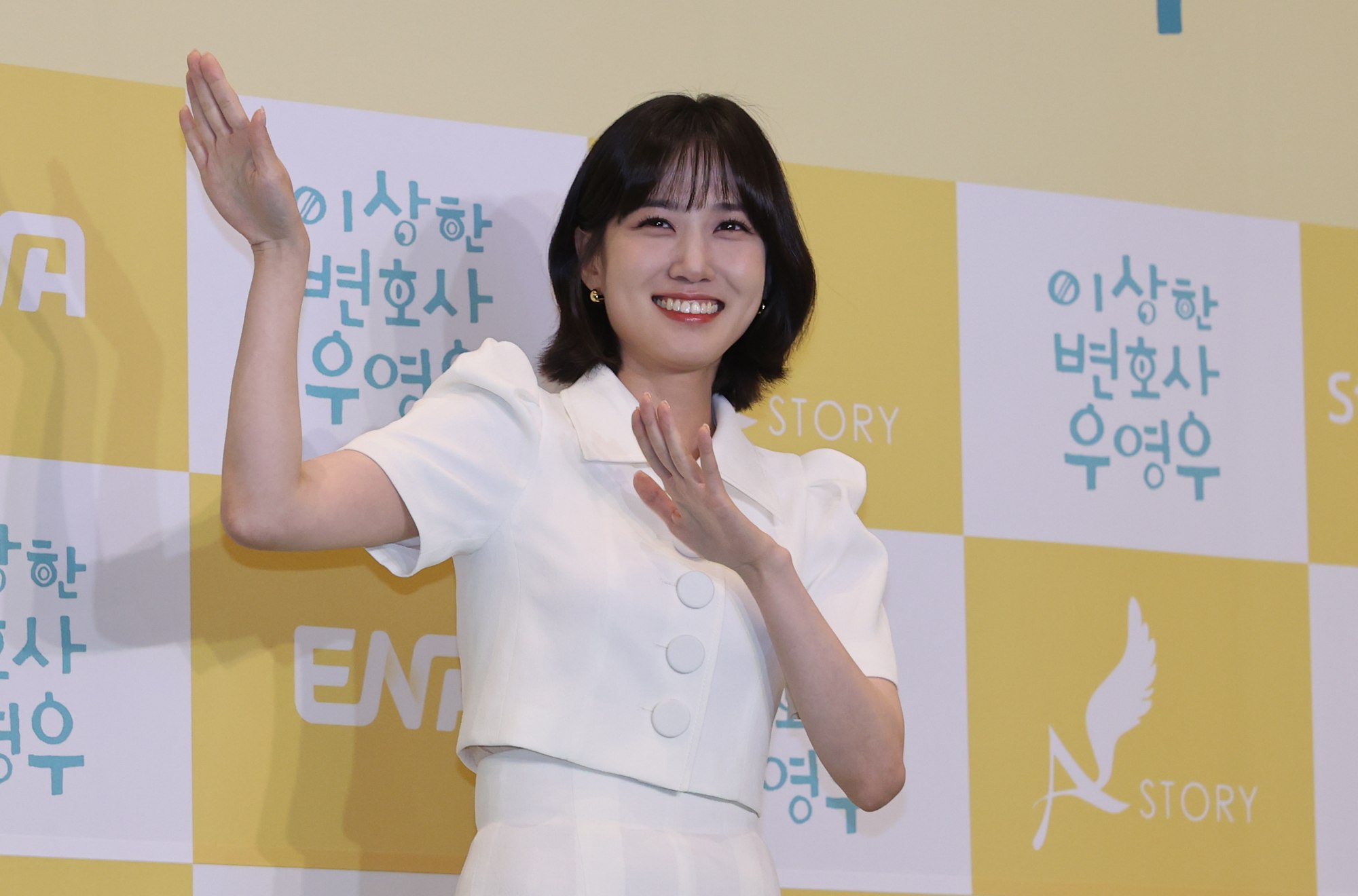 "I looked for a fast and efficient way to prepare for my character. In my opinion, Woo isn't a character based on something, but has the originality within this Woo Young-woo's universe created in the series," she says, adding that she refrained from studying other autistic characters previously portrayed in the media.
"And I tried not to take references from videos of real-life people [on the autism spectrum] because it felt like I would be using their lives for my acting … What I personally did was to study the diagnostic criteria of the autism spectrum [to build the character]."
Woo is a high-functioning autistic person who has an exceptionally good memory and has no trouble making legal defences for her clients, yet lacks the social skills necessary to interact with the people around her.
Such a contradiction stirred up criticism from some viewers, saying it gives an unrealistic and false representation of people on the autism spectrum.
The actress expressed that although she studied the diagnostic criteria to build her character, she also tried not to get too caught up in depicting the autistic characteristics so that she could deliver the message through Woo's coming-of-age story.
"Discussions about the character being realistic or unrealistic are inevitable, I think. But I tried not to set the limit for Woo with the autism spectrum," she says.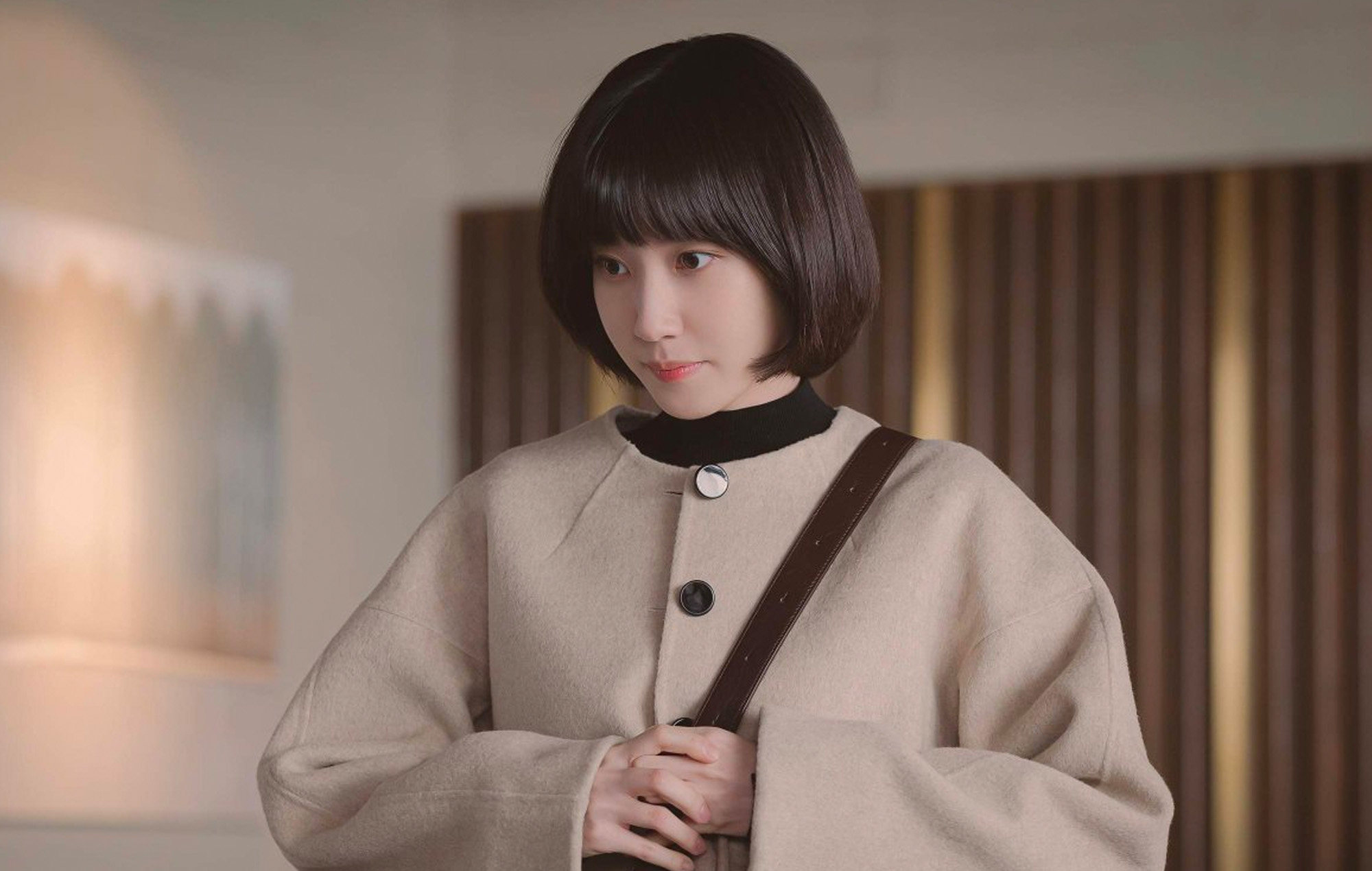 "I did try to find the approach that would not hurt those with autism and their families. And the answer I found was that since there's a whole spectrum in diagnosis and characteristics, I should focus on portraying Woo's genuine narrative, like how she faces the world and grows from it."
Noting the analogy in its final episode, "narwhal in a pod of belugas", the actress says the series is a hymn to the misfits of the world. (Woo has an obsessive passion for whales.)
"I like the scene where she expresses how her life is weird and quirky but it's valuable and beautiful. And that's the message that the series holds not only to those with autism but also to all the narwhals of the world," she says.