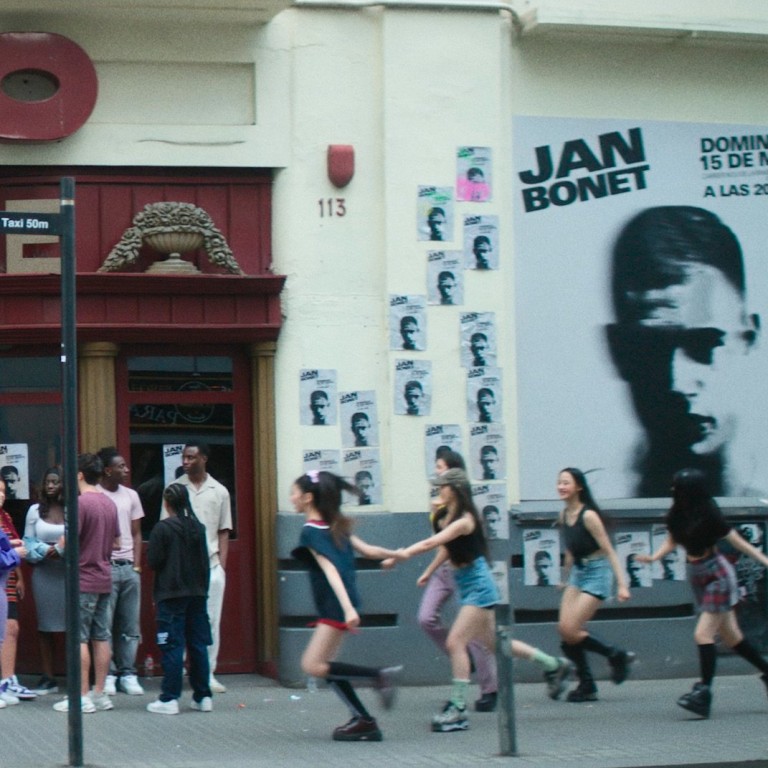 Attention, K-pop fans: girl group NewJeans announce their arrival with music video that's an instant YouTube hit
The rookie girl group drop their first music video, Attention, and it racks up over 1.3 million views on YouTube within a few hours. An album drops on August 1
'The name of our new act reveals the members' determination to become an icon, just like jeans,' says head of NewJeans' Ador label, a unit of BTS' Hybe label
By Dong Sun-hwa
The competition among K-pop girl groups will get into full swing following the arrival of much anticipated rookie act NewJeans on July 22. Their debut album will hit multiple streaming platforms on August 1, and store shelves on August 8.
NewJeans are a group launched by All Doors One Room (Ador), a label under the Hybe group that represents K-pop titans
BTS
. They released the music video of their track
Attention
at midnight on July 22, and by 3pm it had already exceeded 1.3 million views on YouTube.
The average age of the group's five members – Minji (18), Hanni (18), Danielle (17), Haerin (16) and Hyein (14) – is 16 years and 7 months. Although more details about them have not been disclosed, Hanni is reportedly Vietnamese and Danielle was born to an Australian father and a Korean mother.
"Pop music is like the outfits that people put on every day, in a sense that it lies very close to their lives," Min said. "Jeans, in particular, are beloved fashion items among people of all genders and ages.
"The name of our new act reveals the members' determination to become an icon of their time, just like jeans that have timeless value. The name also refers to 'New Genes.'"
According to Ador, Attention is an easy-listening song characterised by rhythmical sounds that move back and forth from minor key to major. In the song, the members sing about the thrill and excitement of love, telling their crushes to pay attention to them.
Acclaimed producer DJ 250, who previously worked with prominent stars like
BoA
,
NCT 127
and
Itzy
, took part in its creative process.
"We filmed the Attention music video in Spain and it shows how the members shine brighter when they are together," Ador explained. "We will gradually unveil music videos for all four tunes included in the [group's] upcoming album."
The arrival of NewJeans has electrified K-pop lovers worldwide.
"NewJeans is a pure example of what can happen if you just let women lead and create girl groups," a fan wrote on Twitter. "Everything seems perfectly harmonious from the sound, to the aesthetic, to the outfits, to the girls, to just the overall concept of the group itself."
Unlike most other K-pop acts, who usually float teasers before their debut, NewJeans opted for a different approach. They first released a music video to give a taste of the group's music style, without revealing the title of their debut album.
They also experimented by having three lead singles – including Attention – in an album.
The next music video, for the single Hype Boy, will be unveiled on YouTube at midnight on July 23.