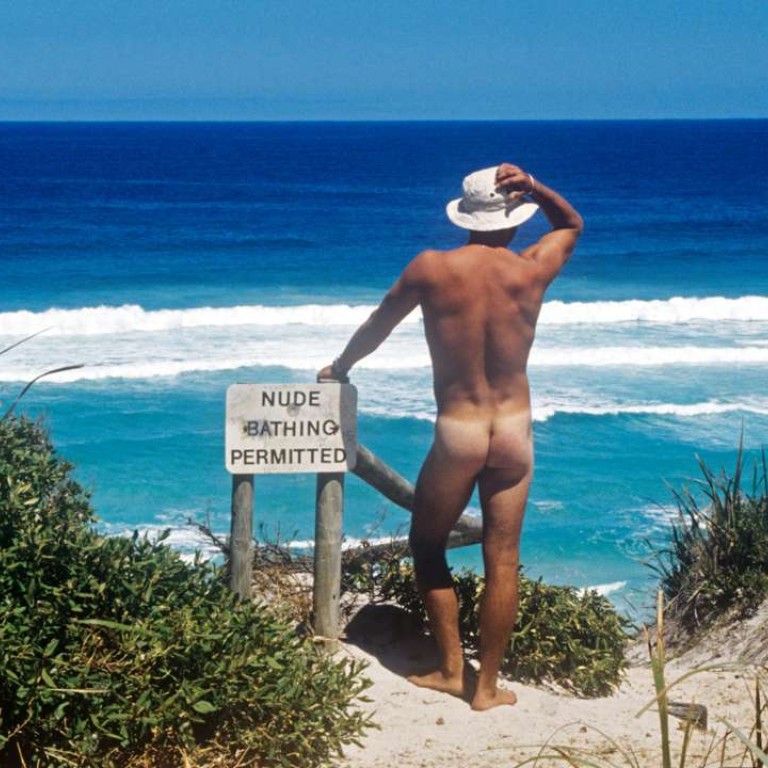 Asia for nudists: the best places to bare it all on holiday
Thailand is fast turning into a naturist destination thanks to four exclusive resorts, and soon a campsite, opened by Danish couple. Elsewhere, some resorts include a section for nudists
Back in 1996 when the summer Olympic Games were held in the American city of Atlanta, a local TV station reported that all the hotels there were fully booked – with one exception. This drew the interest of Tim, a Hong Kong-based engineer.
"The hotel that still had rooms was for nudists," he says. "I like being in my birthday suit. I feel restricted when I wear clothes. I discovered then there are places that embrace being in the nude."
The following year, he and his wife went on their first nudist trip, to Palm Springs in California, baring all in a resort with swimming pools and tennis courts together with other guests.
The couple later travelled around the world to join nudist colonies; they are members of the Human Body Art Association, which organises regular nudist meet-ups for its Hong Kong members, as well as group trips to visit overseas naturist colonies.
Given Asia's conservative social mores, Tim says he has a hard time finding nudist destinations in countries near Hong Kong and instead travels to Australia."With the exception of Queensland, where being naked in public is illegal, nudism is embraced all over Australia. I went to nudist beaches in Perth and Adelaide," he says.
Thailand, though, is fast becoming a popular destination for naturists, thanks to a Danish couple who have set up four dedicated resorts over the past few years. An 8,000 sq ft nudist campsite is set to open between Bangkok and Kanchanaburi by the couple by the end of this year.
The four resorts – in Bangkok, Chiang Mai, Pattaya and Phuket – are the only ones in Asia that exclusively serve nudists. (Other holiday destinations in Asia have nudist-only premises out of the view of ordinary tourists. One example is Bali au Naturel, a gay-friendly and clothing-optional beach resort in northern Bali.)
Gregers Moller hopes their campsite will provide guests with a more primitive experience. "It's close to nature," he says.
Moller, who grew up in a naturist family with two sisters and parents always in the buff, first came to Thailand in 1988 as a foreign correspondent for a Danish newspaper. In 1994, he set up his own publishing company in Thailand. He branched out into nudist hospitality in 2009 when he set up the Chan Resort in Pattaya.
Moller calls his resorts havens for naturists. "Most of our guests are from India and Australia. We also have guests from Hong Kong, the Philippines, Burma, Thailand, Singapore and Taiwan.
"They go to their rooms, take off their clothes and come down to the restaurant and talk to other people. Naturists are very talkative and they like to talk to each other. Most people who come here are couples. But we also have many singles. Other couple guests don't mind having singles as long as they do not expect any sexual activity."
Moller and his wife are among the founding members of the Naturist Association Thailand, which was set up in 2007. It has 3,000 members, including naturists and those who cater to their needs, such as operators of resorts who have set aside part of their premises for nudists.
"The hotel operators have to sign a contract with the association to behave according to standards. No sex is allowed in public places. For the individual members, we have regular meet-ups like the upcoming naked run in October in a three kilometre jungle outside Bangkok," says Moller.
He also organises monthly beach outings. "There are no public beaches in Thailand where nudism is allowed by law. You can see some beaches in Phuket where nobody will mind if women are topless. But they will mind if the men are naked.
"However, there's a private island which is owned by the Thai navy which is one hour by boat from Pattaya. Every month, the association members will go to the beach on the island on a Sunday or Saturday for a picnic or games."
Moller says nudism is good business.
"It's a growing niche market. You can charge more for rooms, as customers don't mind paying more. The climate in Thailand is way better than anywhere in Europe. Here it's not cold at night, which is not the case in Europe, especially northern Europe. There are thousands and thousands of nudists in Germany, but it's cold in wintertime there."
Tim recalls a 1999 trip he took with his wife to Cap d'Agde in the south of France, where he was struck by how relaxed the fully clothed locals were about naturists.
"Nudists interact with ordinary people in public without any fuss. There's a supermarket, police station and post office inside the nudist complex that also serve outsiders," he says. "Nudists will cluster on one side of the beach, with other ordinary beach-goers in the other side. They do so naturally without further ado. There are also many nudist hot springs in northern Europe without sexual segregation.
"Nudism is nothing extraordinary in Europe."