Tourism
Get more with myNEWS
A personalised news feed of stories that matter to you
Learn more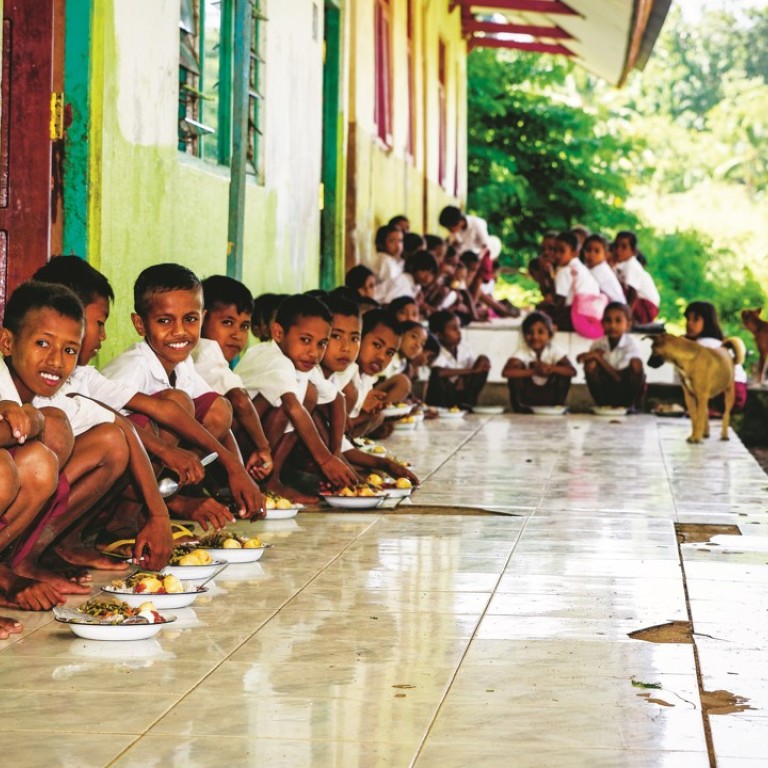 Seven easy ways to give back when you travel, from sustainable tourism to volunteer work that does genuine good
Helping local communities benefit from tourism doesn't always have to be difficult, with organisations such as Pack for a Purpose, Carbon Care Asia and Raleigh International all making it easier for you to be a responsible tourist
Travel and tourism made up 10.2 per cent of global GDP last year, generating a gargantuan US$7.6 trillion according to the World Travel & Tourism Council. To ensure a fair portion of this is passed back to local communities, we need to make informed choices as travellers – and what better time to start than the season of giving? Here are some tips for more responsible travel:
1. Travel with a socially responsible tour operator
You can give back without spending an extra cent by booking your trip through a socially conscious tour operator. G Adventures, for example, is an advocate for responsible travel, and works with Planeterra Foundation, a charity, to create and support social enterprises around the world that help communities in need benefit from tourism.
In northern Thailand, for example, G Adventures operates five-day treks to remote hill-tribe villages. Planeterra, over the course of eight months, worked with the Thailand Community Based Tourism Institute to train three of those hill-tribe communities to create, market and run sustainable multi-day treks, enabling each village to own and operate an income-generating business.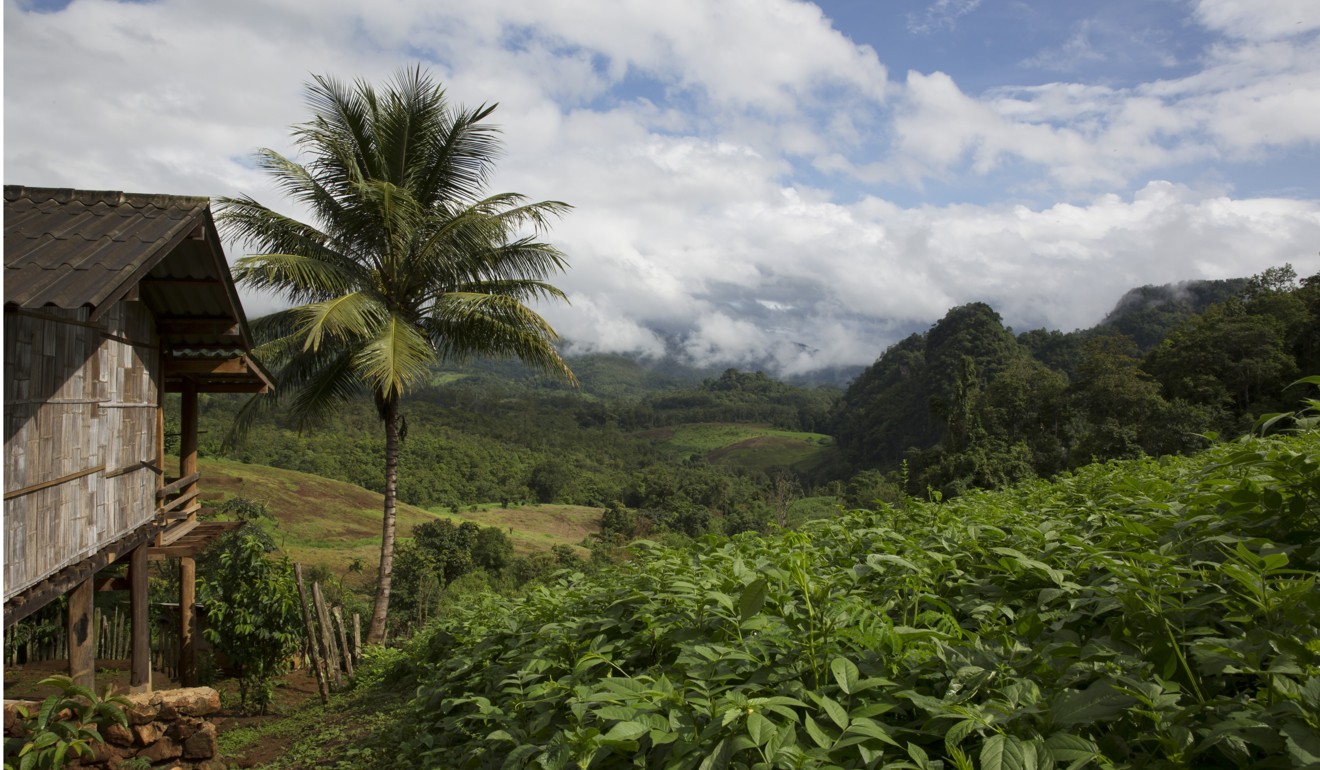 2. Choose a hotel that supports local causes
On the relatively unknown island of Sumba, an hour's flight southeast of Bali, is the beachfront resort Nihi. Nihi employs over 300 local Sumbanese, who make up more than 90 per cent of its workforce. It also funds and works with the Sumba Foundation to alleviate poverty in the region by providing access to clean water, helping to fight malaria, and giving young people access to education and vocational training.
3. Spend local
When you are at your destination, spread your money across as many local and independent businesses as possible. If you're staying at a chain hotel, swap the dinner buffet for something more authentic at a local restaurant. Instead of joining a hop-on, hop-off sightseeing bus tour, entrust a local to take you off the beaten track.
Tours By Locals connects travellers with independent local guides for both off-the-shelf tours and customisable itineraries. Airbnb, meanwhile, launched "Experiences" – bookable excursions with local hosts – last year. Learning the art of ikebana flower arrangement in Kyoto and shadowing a professional Chinese Kunqu opera performer in Shanghai are just two of over 3,000 activities that are available via Airbnb Experiences.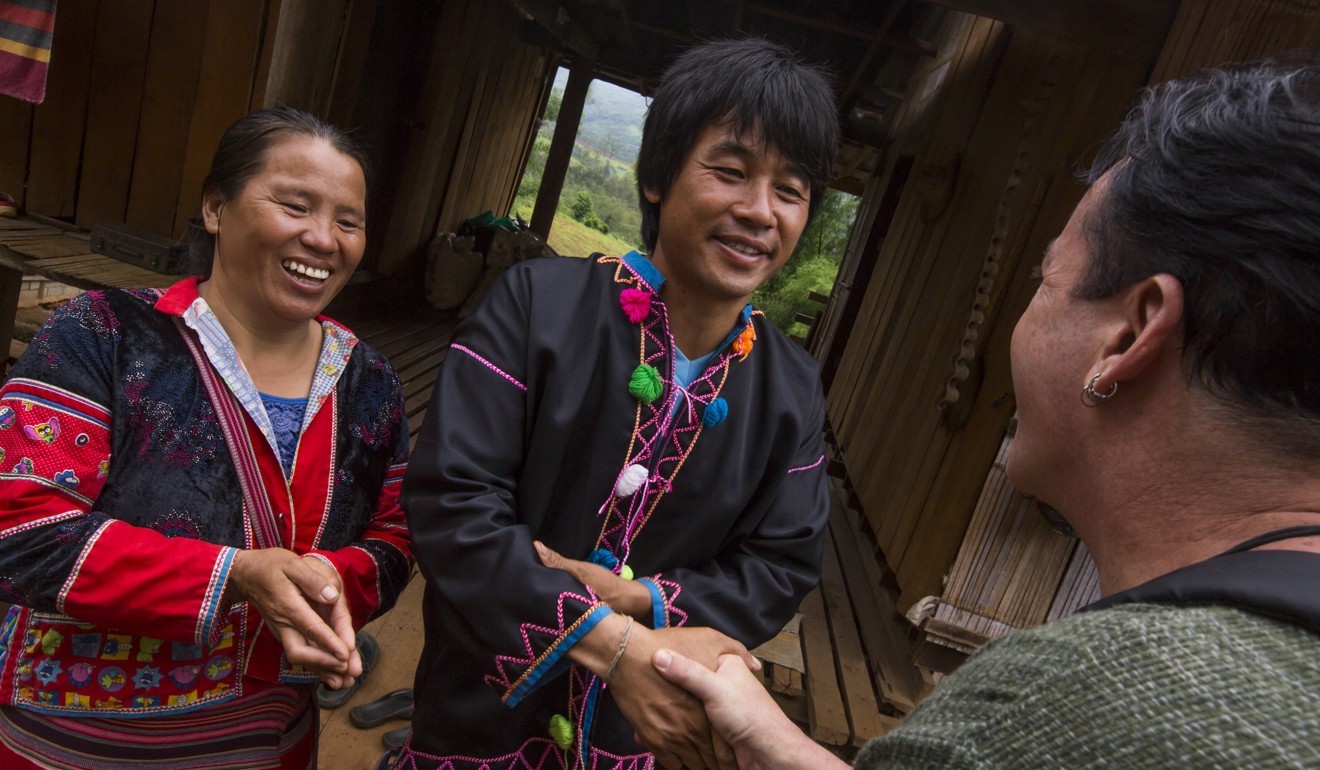 Shop for souvenirs and gifts at artisan collectives, where your purchase directly supports local craftsmanship. One such collective, Artisans Angkor in Siem Reap, Cambodia, provides training in Khmer arts and crafts to those from communities with limited access to education. Those who qualify from the programme work at one of the collective's 48 workshops, specialising in a skill such as weaving colourful silks, carving soapstone sculptures or creating lacquerware. The resultant handcrafted products are made available for purchase.
4. Research carefully before you volunteer
Volunteer tourism, where you donate your time to contribute towards a local community or initiative as part of your travels, has become a divisive topic in recent years. Despite volunteers' good intentions, there are many cases where "voluntourism" can cause real harm.
A 2010 research paper by the Human Sciences Research Council reported that a rise in popularity of Aids orphan tourism in Sub-Saharan Africa – where short-term volunteers spend time as carers and companions to children whose parents have died or are otherwise incapacitated – had led to children developing attachment issues from the constant arrival and departure of visitors. Even worse, orphanages had been known to recruit and mistreat children whose parents are alive and well to solicit donations from unsuspecting tourists.
Parachuting in for a few hours or days as an unskilled craftsman or labourer is unlikely to make a meaningful difference. In fact, you might find you spend more time posing for photographs than volunteering, or could even be denying a skilled local the opportunity for paid work.
Sustainable development charity Raleigh International offers volunteer expeditions that are fixed, structured programmes requiring a minimum commitment of eight weeks. Its projects only run in five countries, where they have permanent offices and long-term relationships with local governments, charities and communities to ensure their work has a genuine impact.
Thoroughly research any organisation that is offering local "voluntourism" opportunities before you sign up, and ask yourself why you want to take part. If cultural immersion is what you are after, an exchange via the cultural exchange network Workaway (workaway.info) – where you stay with a local family in exchange for a few hours of work each day – might be more suitable.
5. Give back to the atmosphere
Reduce your carbon footprint by choosing a holiday destination closer to home. If a staycation won't cut it, consider a country accessible by train.
If you have to fly, you can help offset the CO2 emissions your flight generates by contributing towards programmes that reduce greenhouse gas emissions elsewhere. Cathay Pacific's opt-in "Fly greener" programme lets travellers calculate and buy offsets to cover their carbon footprint from flying. Carbon credits bought through the programme currently support two projects: providing rural households in Vietnam with biogas digesters to convert animal waste into clean energy; and providing cook stoves to families in southern India to use as an alternative to traditional open-flame cooking to reduce greenhouse gas emissions.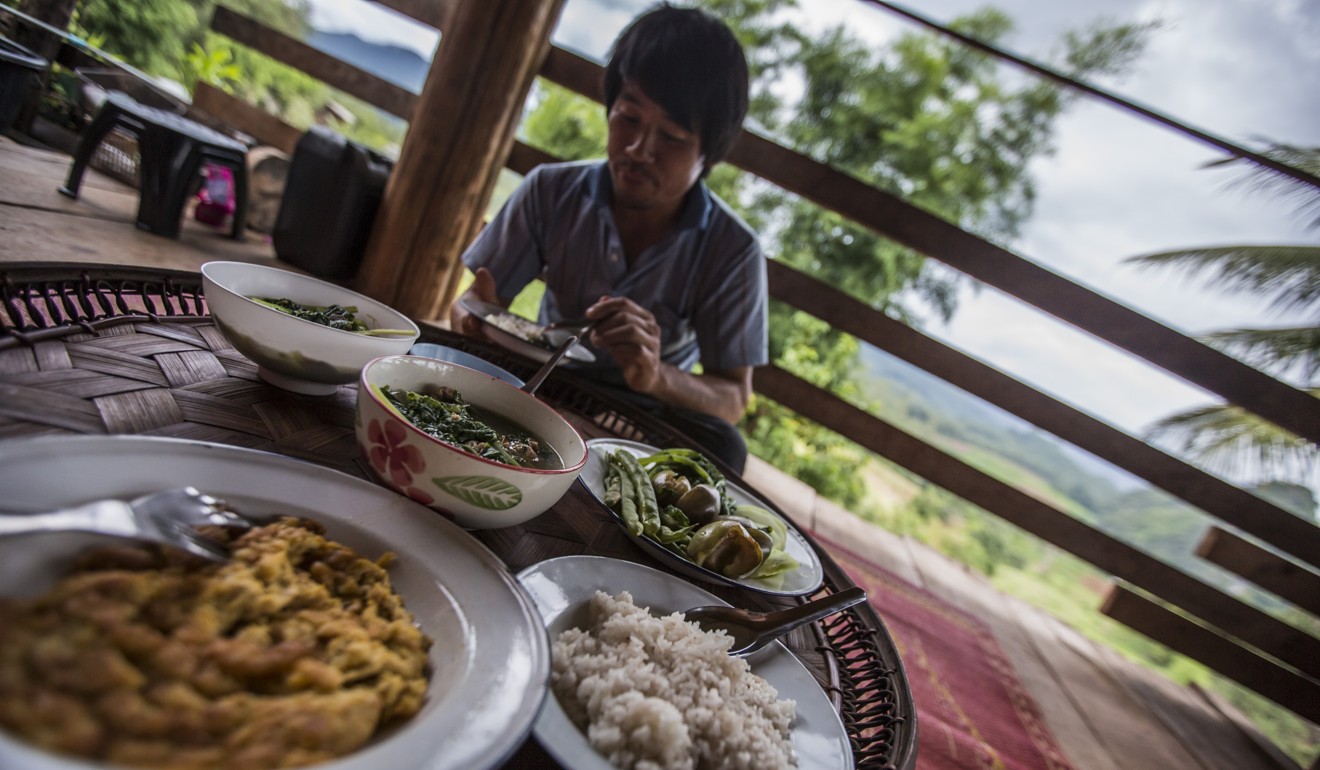 You can also buy carbon offsets through Carbon Care Asia, an organisation that supports renewable energy and resource conservation initiatives in China. Current projects include the installation of 1,200 household biogas tanks in Mangshi, Yunnan province; and the Guazhou 100MW Solar Power Project in Gansu which supports an ambitious solar panel plant that generates clean electricity to directly serve China's Northwest Power Grid company.
6. Use your baggage allowance for a good cause
If you are tight on time and money but still want to make a tangible difference while travelling this holiday season, you can give up a bit of room in your suitcase for the charity Pack for a Purpose. You can help donate much-needed supplies to local communities by adding a few medical, school or other requested supplies in your bags to max out your airline's luggage allowance. Simply drop them off at the tour company or hotel when you arrive, and they will be passed on to the relevant clinic, school or project.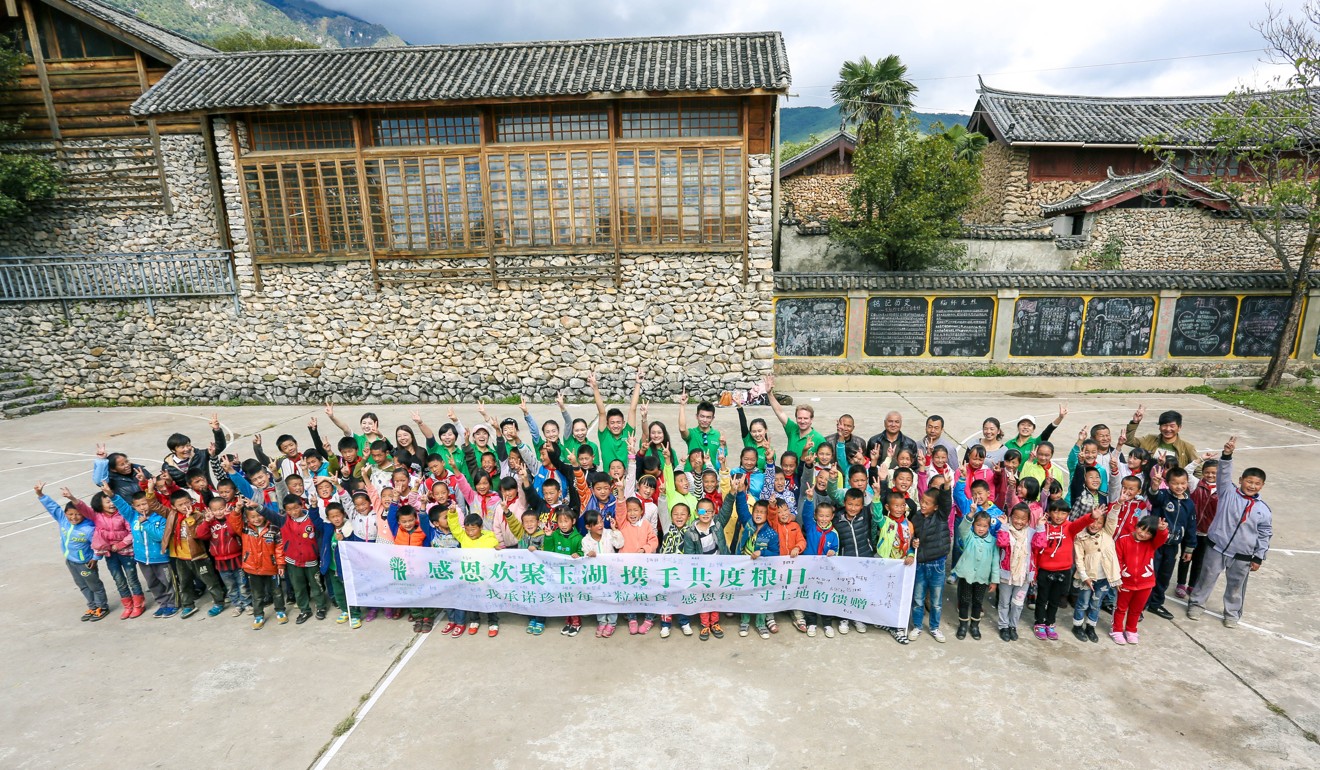 At present, over 460 operators and accommodation providers support Pack for a Purpose's local initiatives in more than 60 countries. One example is Banyan Tree Lijiang, which supports the Lijiang Orphan School and Yulong Wen Hai Primary School by passing on school supplies, clothing and basic first aid materials; its efforts help 800 children from age six to 13 in northwest Yunnan.
7. Spread the word after you return from your trip
When you get home, remember that the local communities and causes you helped still remain. Share your experiences by talking to family, friends and colleagues. Write up your experience and share your photos via social media, so that others might learn about what you did and be inspired to do the same when they next travel.