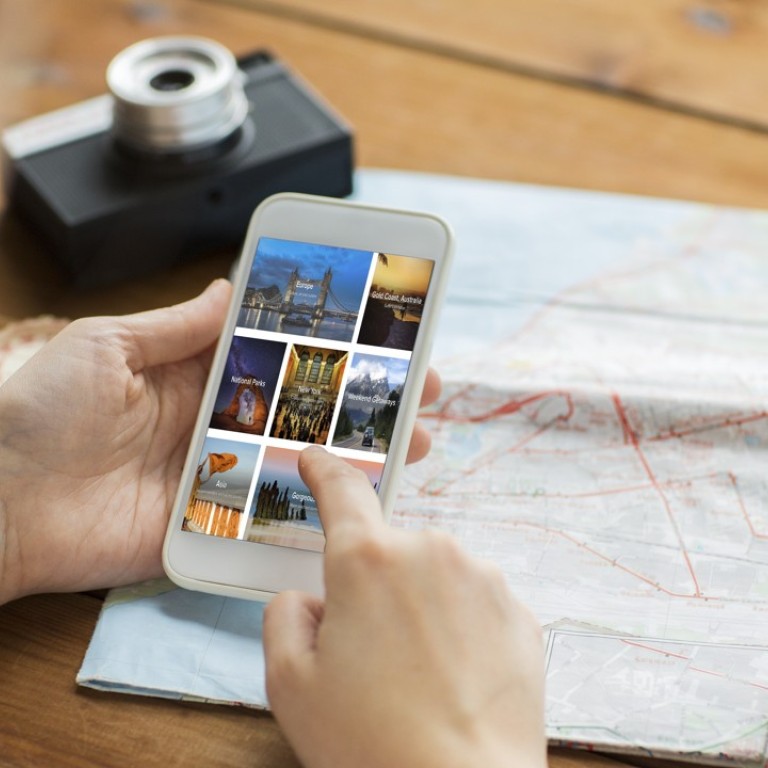 Seven smartphone apps to help you plan the perfect holiday, from deciding where to go, to how to get there and which sights to see
Use these iOS and Android apps to create an ideal holiday itinerary and answer any questions you may have
Even the most fastidious travel planner has trouble finding out what exactly should be on their itinerary. Then there's finding out how to get from A to B, and how much it will all cost.
Thanks to some new travel apps, though, it is now possible to do most of your research, planning and booking from a smartphone. Here are seven great apps to help inspire, inform and organise your next trip.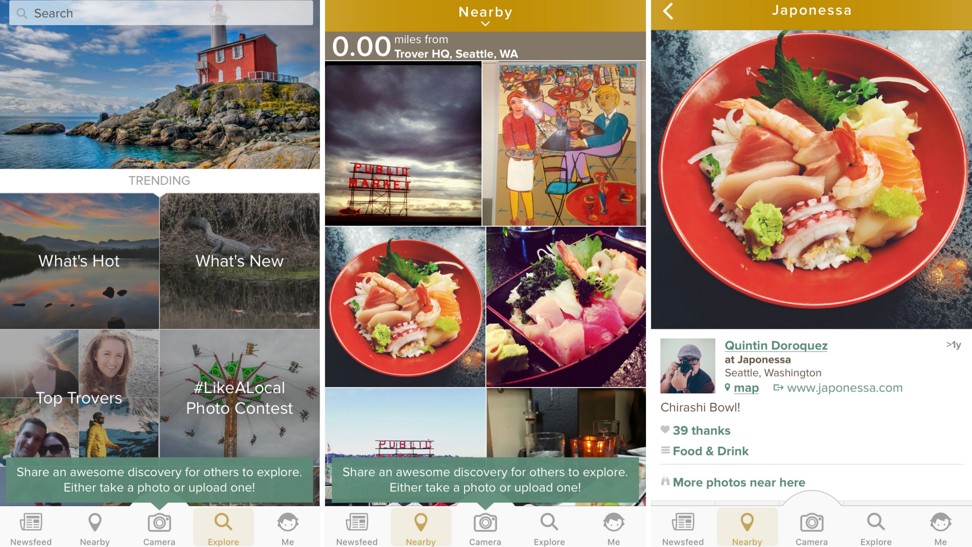 1. Trover
If you're a visual person and you like the idea of doing your trip research just by looking at photos, you will love Trover. Enter a location and Trover will show you a grid of images taken there recently, posted by other users of the app. Each photo is captioned, mapped, and you can add it to your itinerary.
It also works when you're in a destination; Trover searches the area around you without you having to enter any search terms. It's simple stuff, yet this Instagram-style approach to online inspiration is a great way to kick-start your research and see what is around you.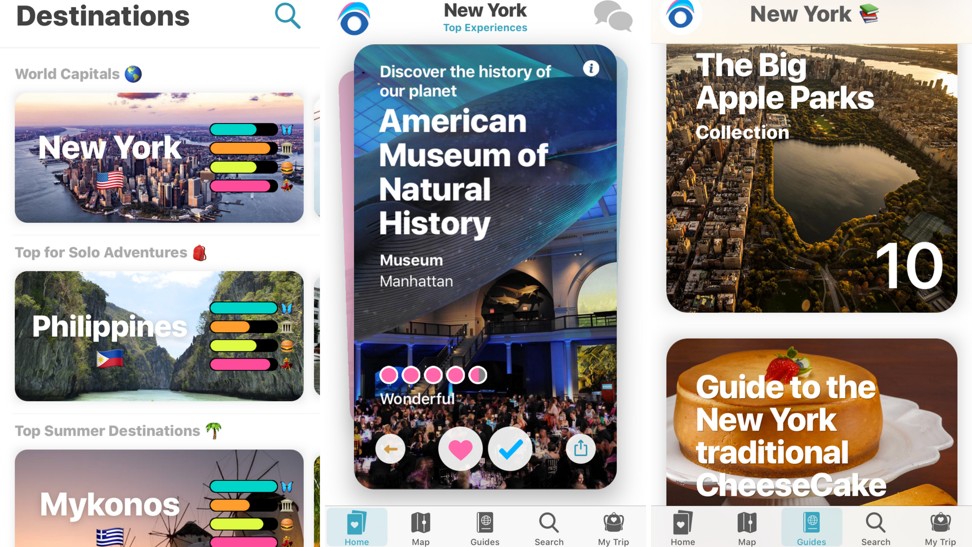 2. Blink – travel guide
Swiping left and right to like or dislike a person is how some popular dating apps work, so why not do the same with travel? Choose your destination and Blink gives you a virtual deck of cards, each detailing one sightseeing attraction. You tap the heart icon to add it to your trip, or swipe to ditch it. It then compiles your itinerary.
It also contains exhaustive information on each attraction, from opening hours and ticket prices to a map and tips from other users. There are even curated mini-tours for a destination based on a quirky theme, such as "guide to New York's traditional cheesecake".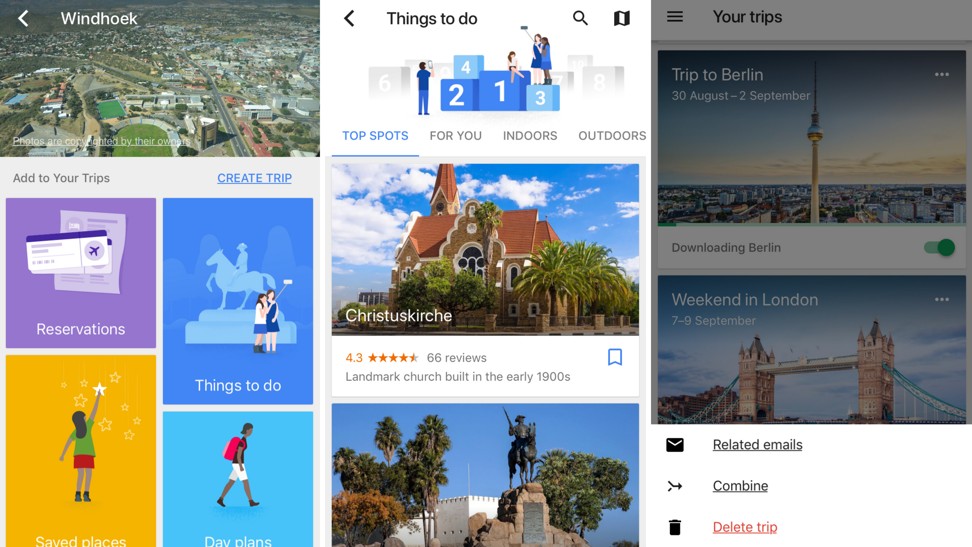 3. Google Trips
A "travel brain" for Google Maps that works offline, Google Trips for iOS and Android puts all the information you need for your next holiday in your hand. You simply enter the place you're going and it immediately gives you information on things to see and do, organised in categories such as top spots, indoor, outdoor and children friendly.
A "day plans" section suggests attractions that are close to each other and maps them, while it also fetches any reservations emails it finds in a linked Gmail account, and places their location on a map.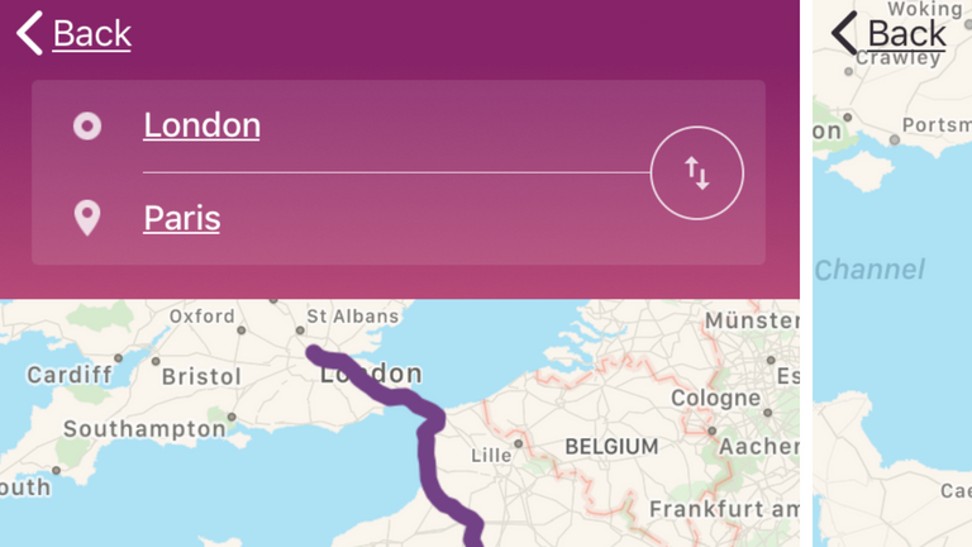 4. Rome2Rio
What is the best way from A to B? It's a pain having to first check the airline schedules, then the trains and buses, and comparing each on cost and convenience. Rome2Rio on iOS and Android does it all for you, presenting plane, train, bus, car, ferry, bike-share, driving and walking directions for a specific time and date.
Fetching estimated prices, journey times and booking details from over 5,000 companies in more than 160 countries, it maps all options, and if driving is an option, it links to Google Maps for turn-by-turn navigation.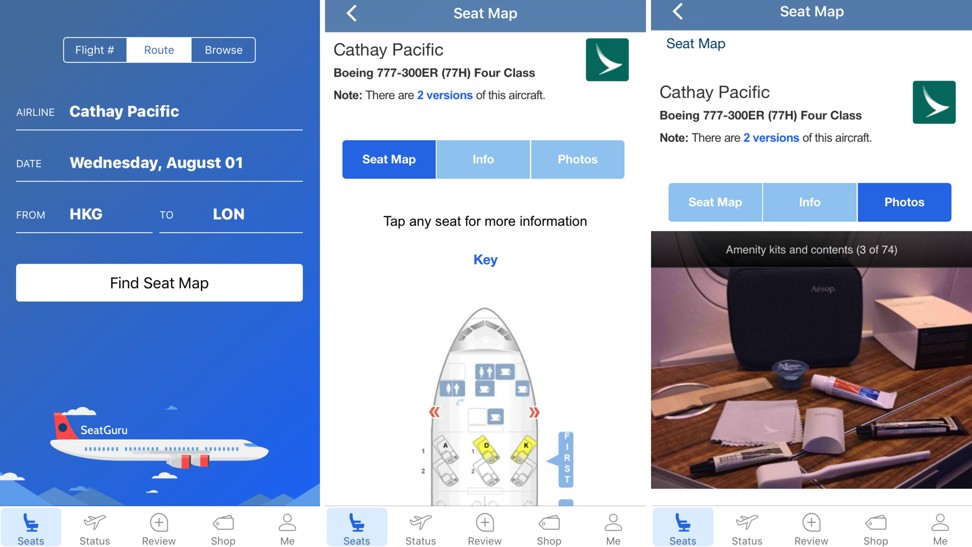 5. SeatGuru
What plane are you going on? Where will you be sitting? Does it have USB slots? If you're the kind of traveller who does not like surprises, download the SeatGuru app and enter the airline, date and flight. It will tell you exactly what plane you'll be flying in, a seat map, and provide a brief review of your seat.
These days, airlines regularly charge extra for seats with extra legroom or extra recline, so you could argue that this app is not as useful as it used to be, though it still provides a lot of the information not available elsewhere.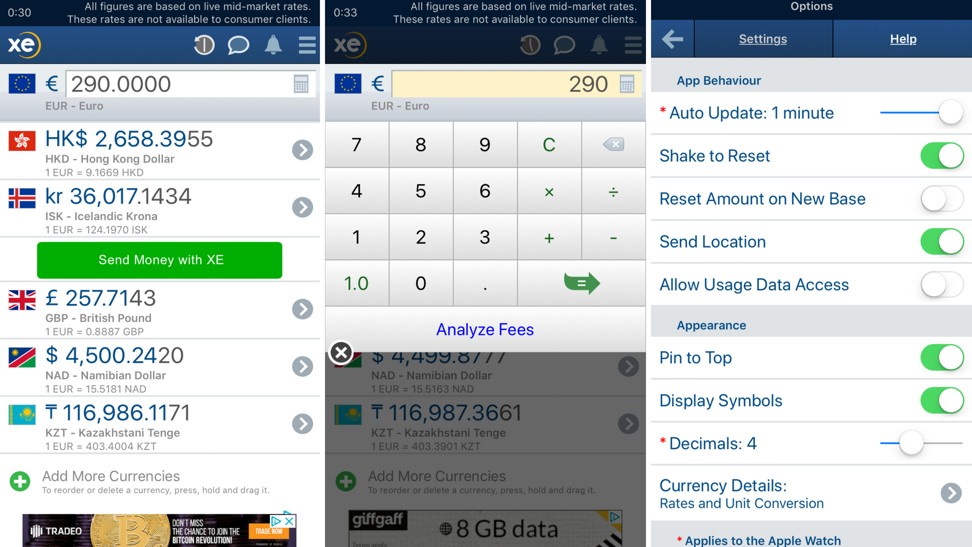 6. XE Currency
Independent travel planners who visit the websites of local hoteliers and deal with local travel agents in their destination will know the pain of having to do constant currency conversions. What was that euro, rand or yen worth again? With the simple, calculator-like user interface of the XE Currency app open on your phone while you search the web for hotel rooms, it is easy to make a quick conversion using real-time rates. It's also handy to quickly convert prices when souvenir shopping or in duty free.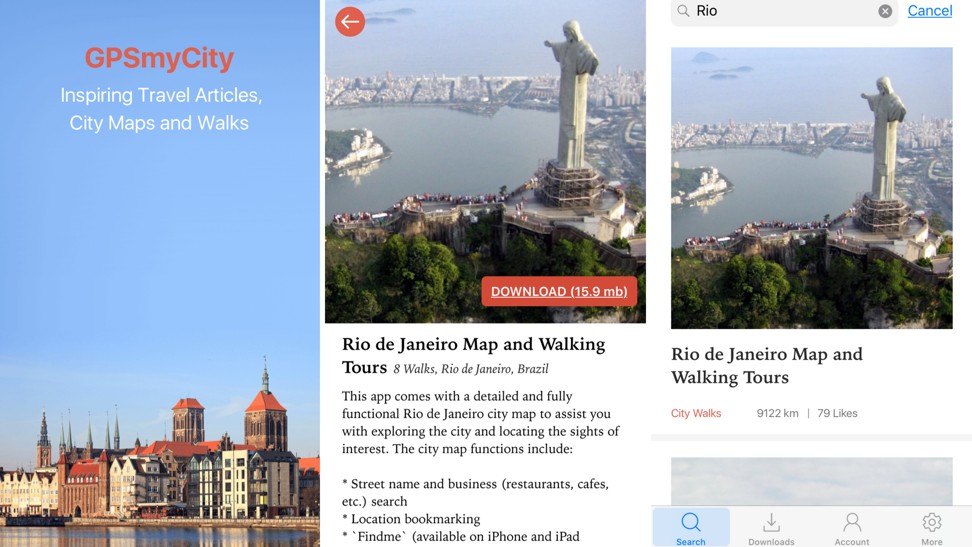 7. GPSMyCity
Forget overpriced open-top bus tours; a walking tour is how to properly discover a city. With over 6,500 self-guided walks in 1,000+ cities around the world, GPSMyCity lets travellers see a city at their own pace using a smartphone's GPS.
For each city it has a small downloadable pack, so once you're in situ everything works offline. As well as detailed walk route maps, GPSMyCity uses your phone's GPS to ensure you don't get lost.