Space
Get more with myNEWS
A personalised news feed of stories that matter to you
Learn more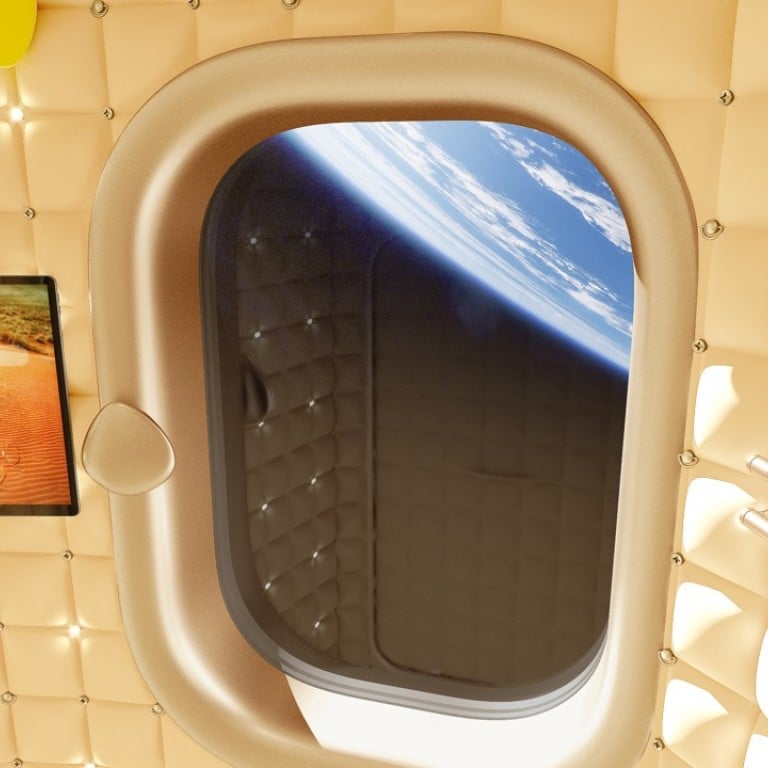 Hotels in space – the final frontier for luxury travel or pure science fiction?
Billionaire entrepreneurs want to send space tourists on long orbital flights that could cost up to US$55 million for a 10-day stay on a space station, but some experts think the prospect is totally unrealistic
Everyone wants a room with a view, but how about one of Planet Earth from 250 miles (402 kilometres) up?
While space tourism is still in its infancy, there are already tentative plans for three private space stations that could host the "citizen astronauts" of the future.
Orion Span, Axiom Space and Bigelow Aerospace are all at various stages of planning for their own orbital observatories. Each go way beyond the few minutes in space promised by both Virgin Galactic and by Blue Origin, but just how realistic the proposition of trips to low-Earth orbit is remains to be seen.
Some think that it is too early to be thinking about orbiting space hotels. "Building a space station is complex and expensive," says Australia-based space flight analyst Dr Morris Jones.
There is also the small problem of getting to orbit, which for now is limited to a Russian Soyuz rocket. "We will need a reliable and accessible orbital tourist vehicle before we can seriously consider space hotels," says Jones, adding that the current generation of space tourist vehicles only make short suborbital flights.
"But the bigger challenge is making a business case for one," he says, referring to private space stations in general. Although these plan to attract space tourists – each paying millions of dollars – their business plans hinge on also hosting astronauts from the likes of Nasa and other national space agencies.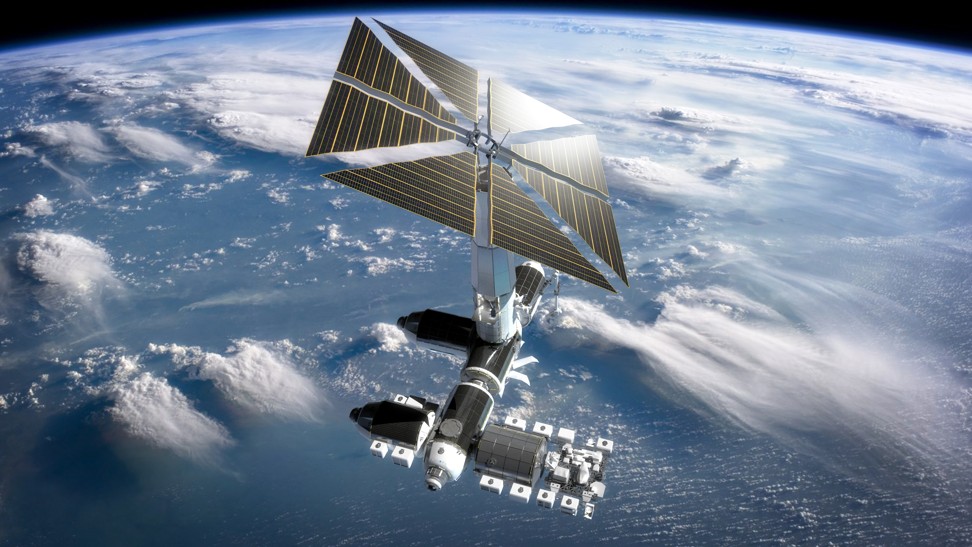 Perhaps the most ambitious is California-based based space company Orion Span's Aurora Station. With room for six space tourists and two crew, Aurora Station will feature huge windows, Wi-fi, and is due to open for business in 2022.
Booking a room at the Aurora Station – orbiting 200 miles above the Earth, a little lower than where the International Space Station (ISS) sits – will cost you an initial deposit of US$80,000. Eventually you will need to pay US$9.5 million for the 12-day stay, which includes training, astronaut certification, first-class round trip airfare, and five-star accommodation to the launch site. Oh, and a ride in a rocket, probably provided by SpaceX or Blue Origin.
"What we're providing is an authentic astronaut experience," says Frank Bunger, founder of Orion Span. "We expect guests will be calling and video chatting to just about everyone they know, and will also be spending a lot of time enjoying the amazing views.
"For a space agency, we can host their professional astronauts aboard Aurora Station for a fraction of the cost of building and growing their own national human space flight programme," he adds.
Another "space hotel" is Axiom Station, which is aiming to become the world's first international commercial space station in 2020.
Based in Houston, Texas, space company Axiom Space has had French designer Philippe Starck create luxury padded interiors for its habitation module. The plan is to attach a module to the ISS, primarily for the astronauts at first, but then to orbit alone as a full-fledged space station for space tourists. Axiom Space puts the cost at US$2.2 billion, and is trying to raise funds by selling private 10-day trips to the ISS from 2020 onwards for US$55 million.
Meanwhile, Las Vegas-based Bigelow Aerospace, whose inflatable Bigelow Expandable Activity Module (BEAM) is already currently being tested on the ISS. "The BEAM has been super-successful," says Erik Seedhouse, assistant professor, Commercial Space Operations and manager Suborbital Spaceflight Simulator at Embry-Riddle Aeronautical University in Florida. "It has fulfilled the first two years of its test evaluation and done so well that Nasa has extended it by another two years."
Bigelow has another much larger inflatable, space habitat, the BA-330 which is set to go into space in 2021, that could become a building block for an independent orbiting space station. "It could be used for space tourists, but Bigelow's customers are sovereign countries who do not have their own space agencies and want to fly their astronauts," says Seedhouse.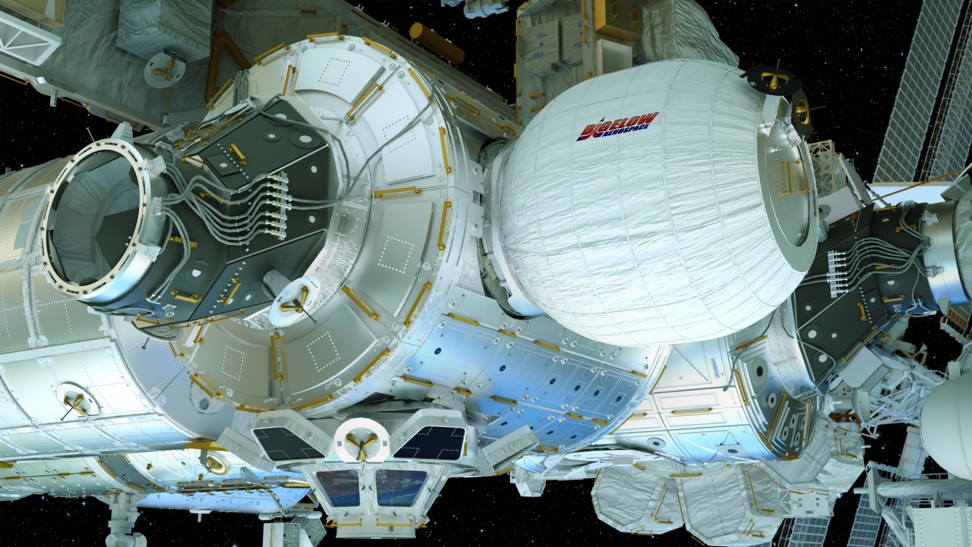 If the price of getting into space comes down, it is likely that countries that presently have no space programme will want to send their own astronauts into orbit, for scientific research and for national prestige.
Even if these orbiting space stations could one day actually host paying guests, is "space tourist" a fair term?
"The label 'space tourist' should apply more to suborbital flights," says Seedhouse, who thinks that anyone putting up the kind of money needed to go into space will want to do something meaningful – be it science or education – than just stare out of the window.
"A more appropriate term for those taking orbital flights is 'space flight explorer'."
This article appeared in the South China Morning Post print edition as: Blast of the big spenders: space tourism operators prepare for lift-off