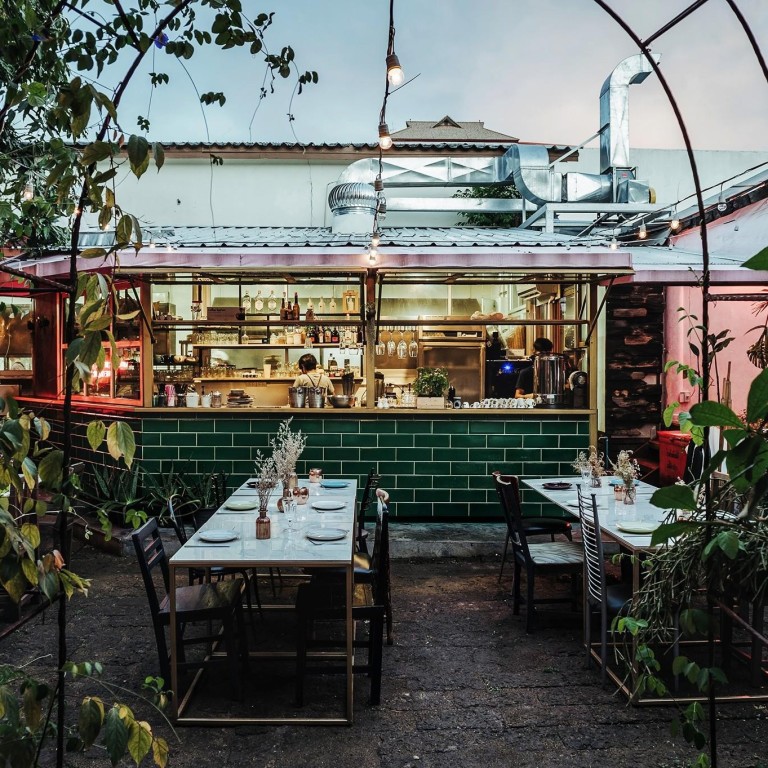 Cafe culture and craft beer in Chiang Mai: a guide to Thai city's trendy Nimman Road
The Nimman Road area is the northern Thai city's growing centre of cool, where local and tourists alike flock for its modern, yet relaxing vibe
This part of Chiang Mai is also close to nature and outdoor activity options, attracting those who want easy access to such escapes
It is late morning and much of the Nimmanhaemin neighbourhood in Chiang Mai, northern Thailand, is still waking up. Many of the clothing shops and handicraft stores are still closed.
One, however, is open, and I'm standing in its air-conditioned interior. Happy Lazy Man is a hippie-chic vintage clothing shop off Nimman Road, in the heart of Chiang Mai's "new city" area – quite the contrast to the ancient temples and boundless heritage of the nearby Old City. The funky storefront is a mishmash of old rock T-shirts, second-hand finds, retro Asian style and hipster kitsch.
The owners, Can and Fah, are a husband-and-wife who moved north from Bangkok. They are among many who have come to Thailand's "second city" to ride the wave of trendy new openings in Nimmanhaemin. They have lived in Chiang Mai for the past year. Can enjoys lazing about in the nearby Thai highlands, something he could not do in the capital, a place they both found stifling.
"I like to chill out in the mountains. You drive 30 minutes and you're there," he says in halting English, dressed in an old pair of navy blue overalls. "[In Bangkok] there are many cars, too much pollution. Chiang Mai has good people, very friendly. More friendly than Bangkok."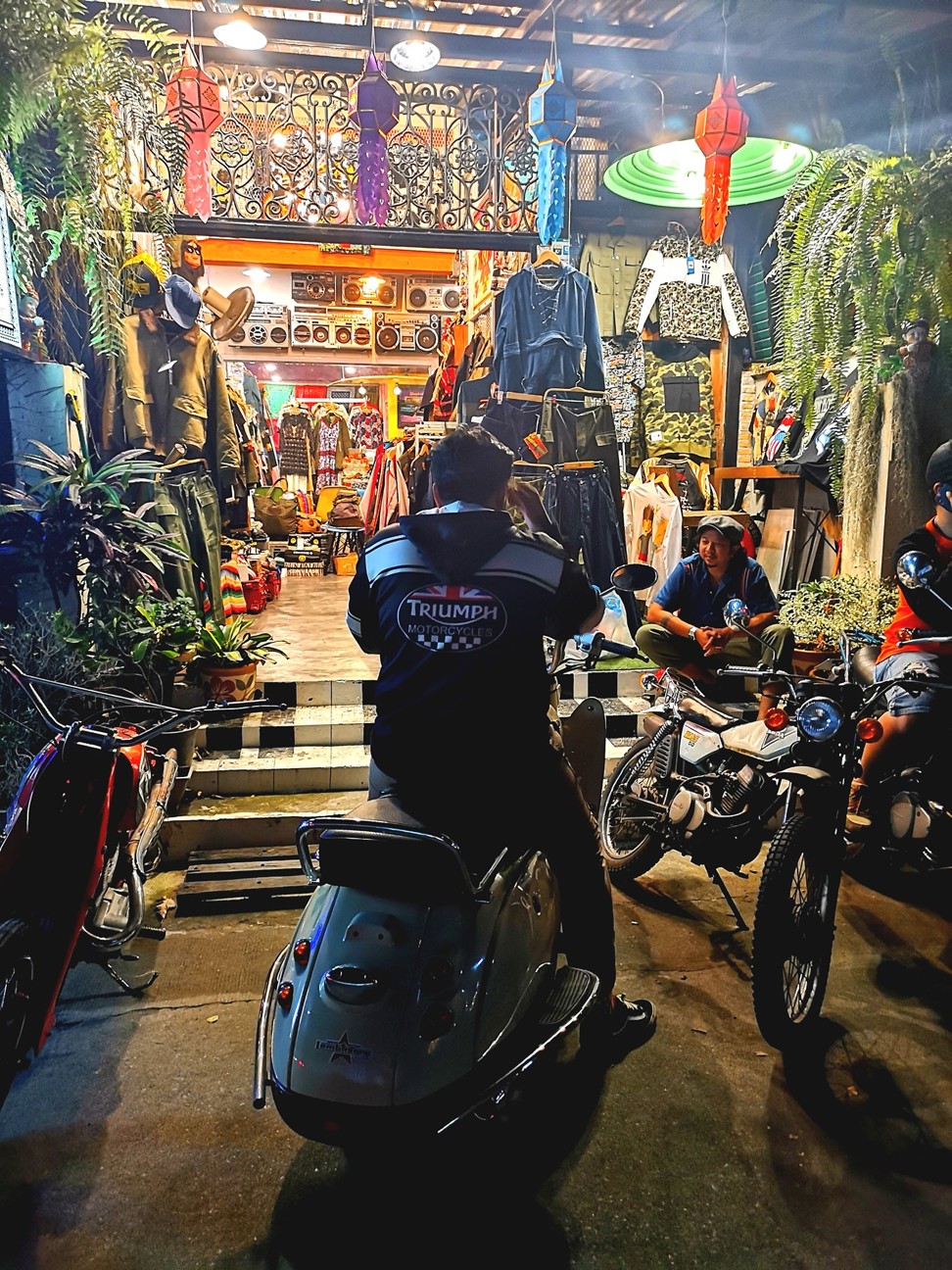 The few restaurants that open for breakfast are bustling. The go-to spot for cutting-edge fusion cuisine in the morning, or any time of day for that matter, is Rustic and Blue, on Nimman Road's Soi 7 ("soi" is a side street).
Like Happy Lazy Man, Rustic and Blue has a vintage feel about it. The outdoor courtyard dining area is full of claw-foot marble-top tables and mismatched antique chairs. The menu has all the hallmarks of millennial cuisine: avocado toast, acai smoothie bowls, chia seed cashew pudding, bulletproof coffee and cold-pressed juices. I go for the brekkie stack – strips of bacon and sausage between two slices of French toast with a fried egg and cheese shavings on top, a miniature container of maple syrup on the side to slather on top.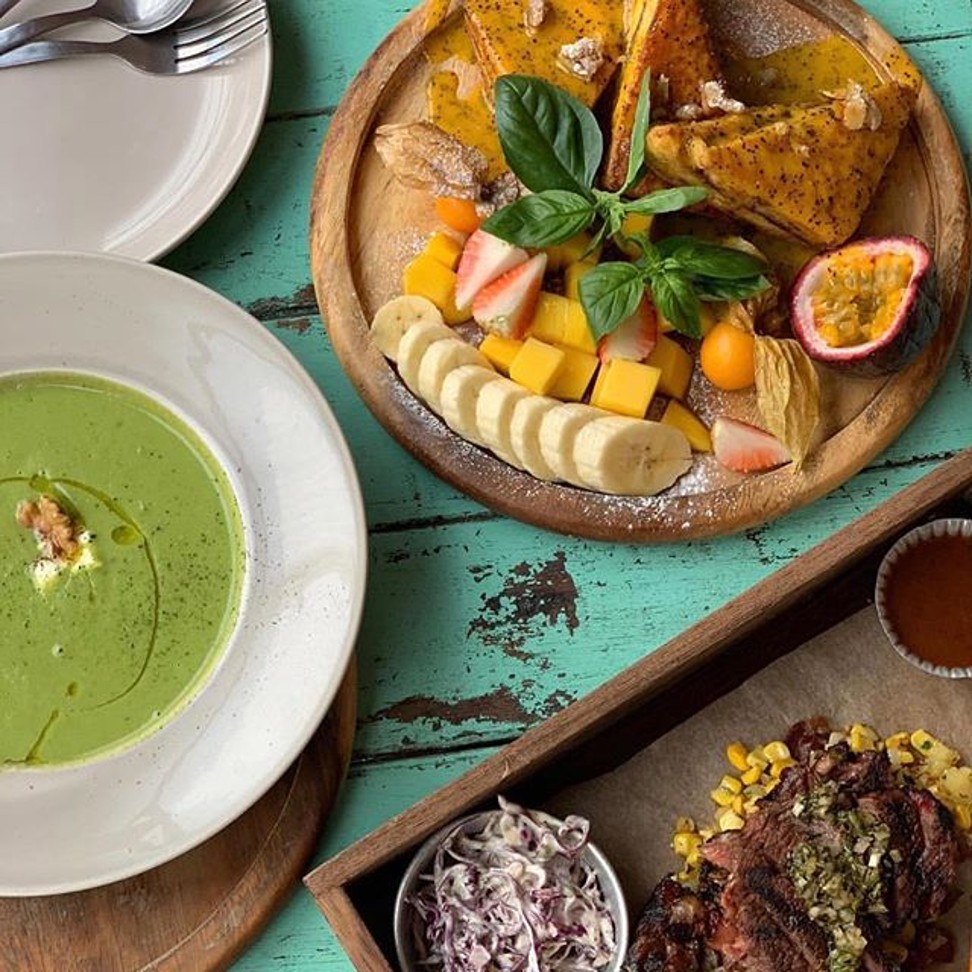 Owner Meen Radee, a Chiang Mai native in her early thirties who has lived in London and Los Angeles, started the restaurant five years ago after doing a few farm-to-table pop-up dinners around town to test the waters.
"More tourists and locals are becoming more interested in artisan food and local produce, as well as becoming more health conscious and interested and knowledgeable about the source of the food they consume," she says.
Radee says that the numerous cafes and restaurants popping up around Nimman Road have helped businesses such as hers thrive, drawing more foot traffic to this part of the city. The neighbourhood's main developments of late have been focused on real estate, but the cafe culture keeps getting better, she says, and there are advantages to staying in this part of town that a few quick-job high-rise condos cannot take away.
"It's closer to nature, outdoor activities, and options for cafes and restaurants are all on the same road," she says. "Competition is great for the consumers and for someone who would love to see the cafe culture improve, such as myself."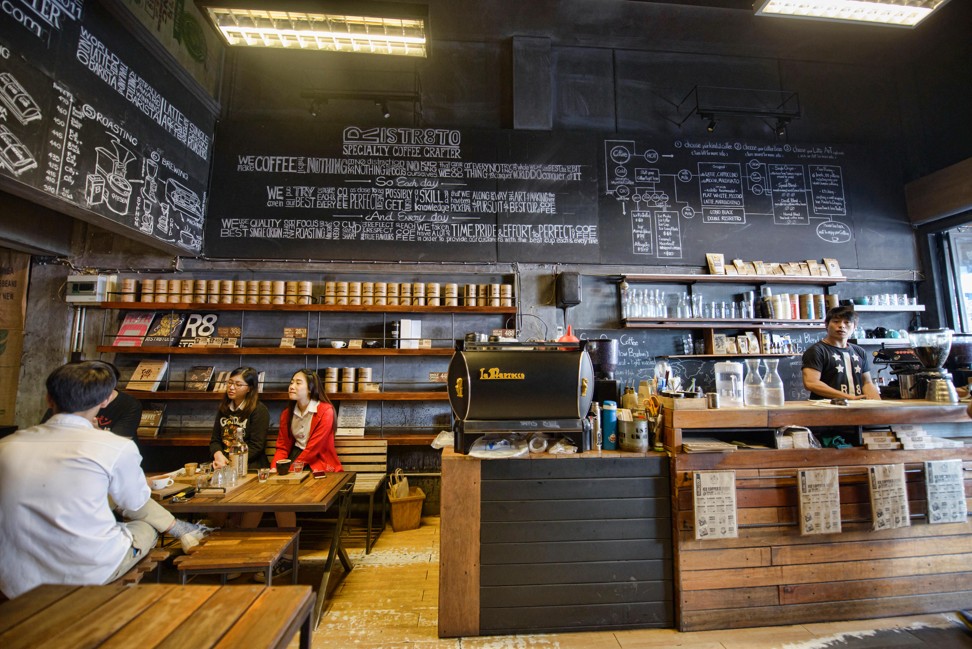 A few minutes on foot from Soi 7 is Ristr8to, a coffee shop at the forefront of barista artistry with an evil streak. Its speciality is something known as a Satan Latte and the owner, Arnon Thitiprasert, won the World Latte Art Championship in 2017 for his dramatic and skilful depictions of figures ranging from ironic angels to unicorns.
The Shakerato From Hell catches my eye: a double shot of espresso, Brazilian cacao, syrup and milk poured over ice in four large test tubes. The small, rustic, roadhouse interior is chock-a-block with customers from all walks of life, tourists and locals alike. A local motorcycle club stops by for a speciality cup of Joe, angling their convoy of Harley-Davidsons up to the kerb, leather pants and club cuts drawing a few glances.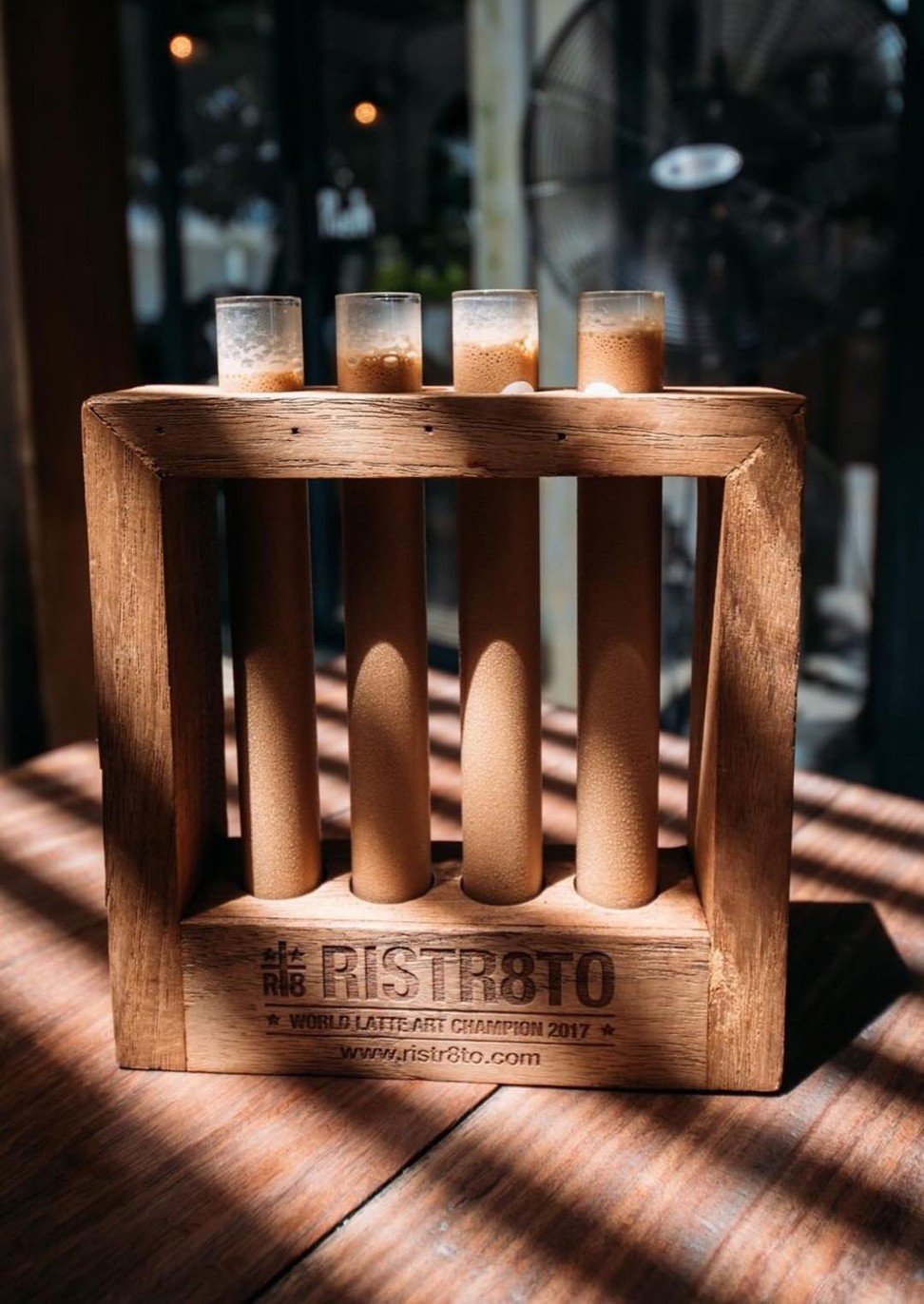 At the eastern end of Soi 7, just across Siri Mangkalajarn Road, sits Thai Noodle, a 10-table restaurant with a simple, one-man kitchen you walk by on the way in. The place is full of businessmen and women on their lunch break, no other tourists in sight. Most are enjoying the specialities of pad Thai, fried dumplings, or kway tiew nahm sai, a fragrant rice noodle soup. The soup is satisfying, even on a day when the temperature is almost 30 degrees Celsius (86 degrees Fahrenheit), and apparently many others agree.
After lunch I walk to One Nimman, an upscale shopping complex where on weekends the interior courtyard fills up with food stands, and live bands take to a small stage. Next to the mall, at night, the Nimmanhaemin Art and Design Promenade is currently being held, featuring the work of hundreds of local artists and craftspeople.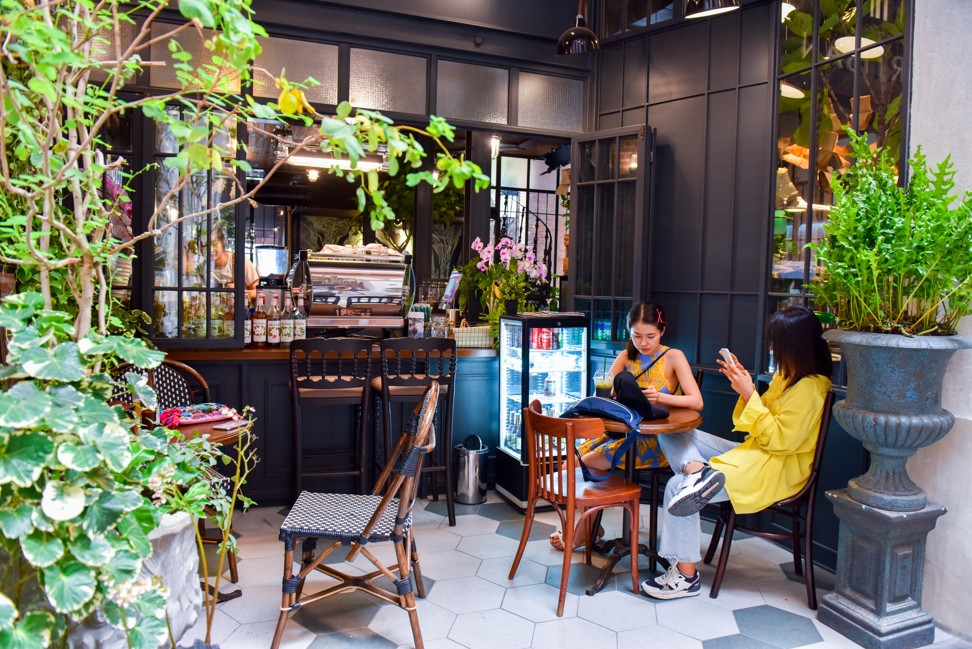 Across the street from One Nimman is Think Park, a collection of outdoor cafes and shops. I sit down at a small table at Yen Jai, where a husband-and-wife team serves homestyle Thai staples like sun-dried pork, spring rolls, tom yum soup and papaya salad. The husband hums along to rock tunes playing on the radio, joking with customers as he brings out the orders.
A day in Nimmanhaemin is best concluded at Beer Lab, a bar between sois 8 and 12. There are 270 different brands of beer available, from local micro-brews to well-known international brands (a coconut American cream ale from a joint Thai-Cambodian brewery goes down well).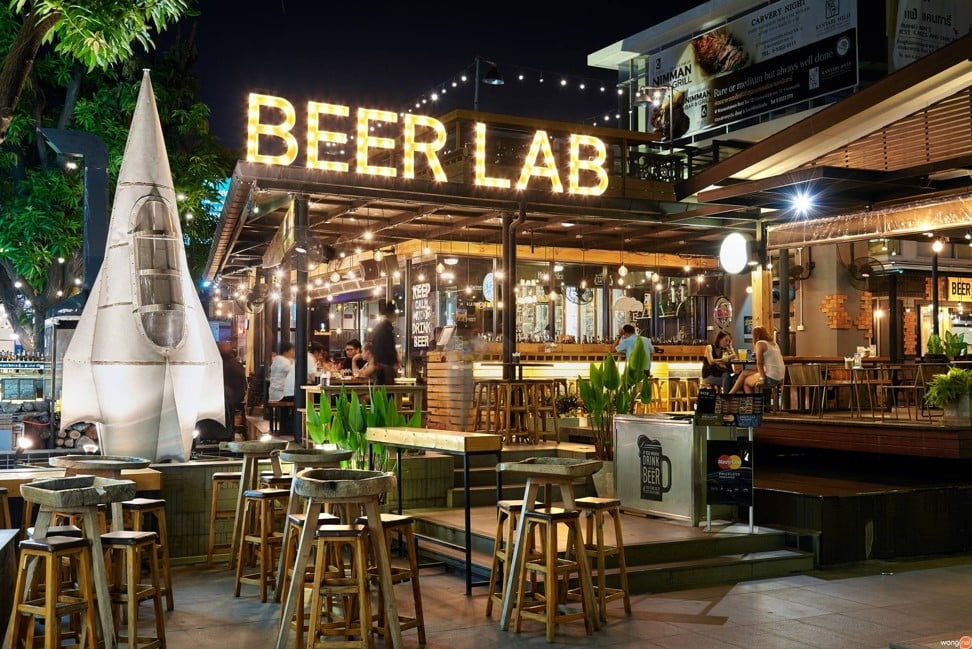 Manager Tarinee Ketwang, a Chiang Mai native who has lived in Bangkok and Phuket, says Beer Lab started five years ago and in the beginning, craft beer was a tough sell to locals who grew up with only two beer options: Singha and Chang.
"It was very difficult for us at the beginning to show craft beer products to our customers because they always order what they know," Ketwang says. "But now more people know about craft beer, and more Thai people are trying to make their own beer."
When I visit on an early weekday evening, the bar has already filled with both locals and tourists. It seems the craft beer revolution is well under way in Chiang Mai, with patrons arriving from the many nearby universities, drawn to Nimman's active nightlife scene.
"Ten years ago, this area was empty," Ketwang says. "Five years ago, the first few coffee shops started to open. And now we have the Maya shopping centre, the One Nimman building, and many, many hostels. I think this area is going to grow more in the next 10 years."
Growth feels inevitable; cranes towering over surrounding construction sites are ever present. But hopefully development will not spell the end of the relaxed nature of this new part of Chiang Mai. For now, it is a refuge from the concrete crush of the capital – a place where the young flock to live it up, and where the not-so-young can feel perfectly at home too.
Getting there
Chiang Mai is served by direct flights from Hong Kong, Macau, Taiwan, Singapore, Kuala Lumpur, Hanoi, and several cities in China
This article appeared in the South China Morning Post print edition as: Neig h b our h o od w a tch