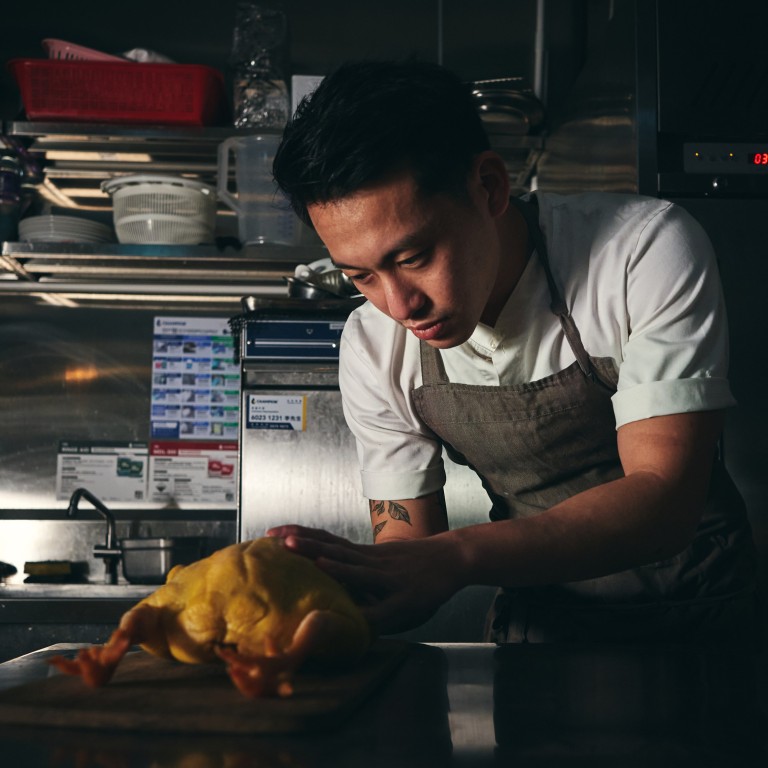 Stuck in Hong Kong, 8 chefs on what they miss most from home, from chicken rice in Singapore and fish and chips in Britain to white sandy beaches in India
These chefs from Hotal Colombo, Mono, Ocean Table, Chaat, Roganic, Salisterra, Bâtard and Rajasthan Rifles all have local dishes they can't wait to get back to
It's not just the food and flavours they miss, but the experiences unique to their homelands that have shaped their culinary art
The diversity of Hong Kong's restaurant landscape is famed for letting diners travel the world through their palettes without ever leaving the city. Such flights of food fancy are appreciated more than ever in the current climate, but spare a thought for the chefs crafting the dishes that whisk you to the heart of India, the islands of Finland or the mountains of Colombia.
Many of these kitchen artists have also been grounded, unable to connect with the distant family, friends and foods that have shaped them. Here, some of Hong Kong's finest reveal what they miss most about their homelands:
Gisela Alesbrook, Hotal Colombo
"Hong Kong has some really amazing markets, but there's nothing like the ones back home in Colombo, Sri Lanka. The minute you walk in, you are just overwhelmed by the smells.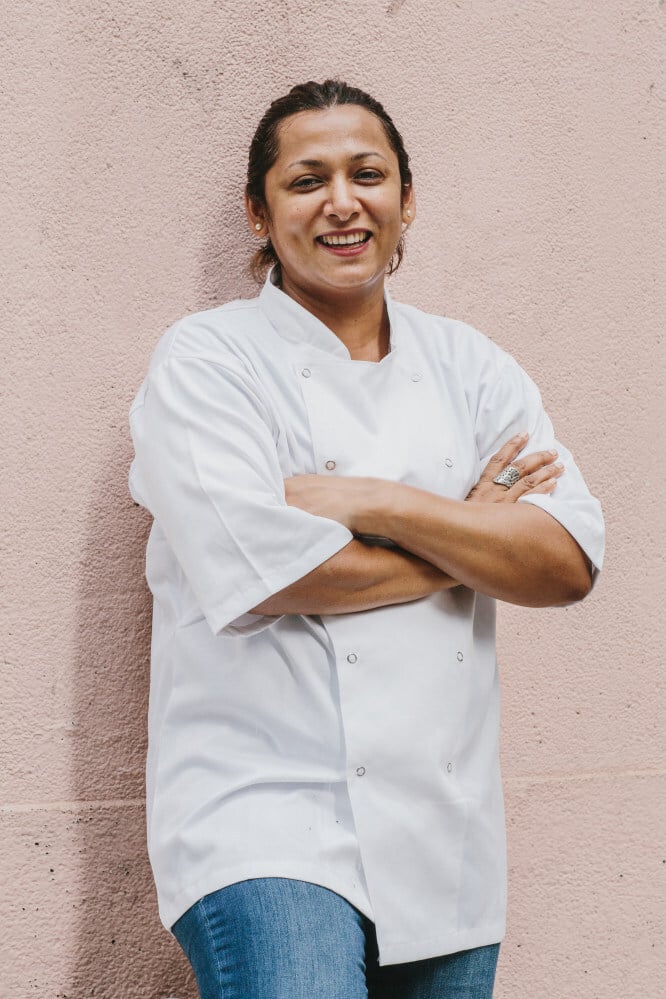 "In Sri Lanka, every family has its own combination of spices, passed down through generations, and they are never the same. My family recipe is entirely different from my neighbour's and often, back home, families don't have a grinder in the house, so they go to the local grinding mill. The aroma that hits you near one of these mills makes it absolutely clear you are in Sri Lanka.
"Another thing I can't wait for is [to mix again with] the people of Sri Lanka! They are so easy-going and never in a hurry to get anywhere, something so different from life here in Hong Kong. When I can visit again, I know that the minute I land, I'll be waiting an hour just to get out of the airport. Not because the lines will be long, but I can imagine the airport workers casually chatting with the arriving passengers and each other, taking the time to make a cup of coffee in-between and in no rush to keep things moving. It is this attitude that reminds me that I'm home."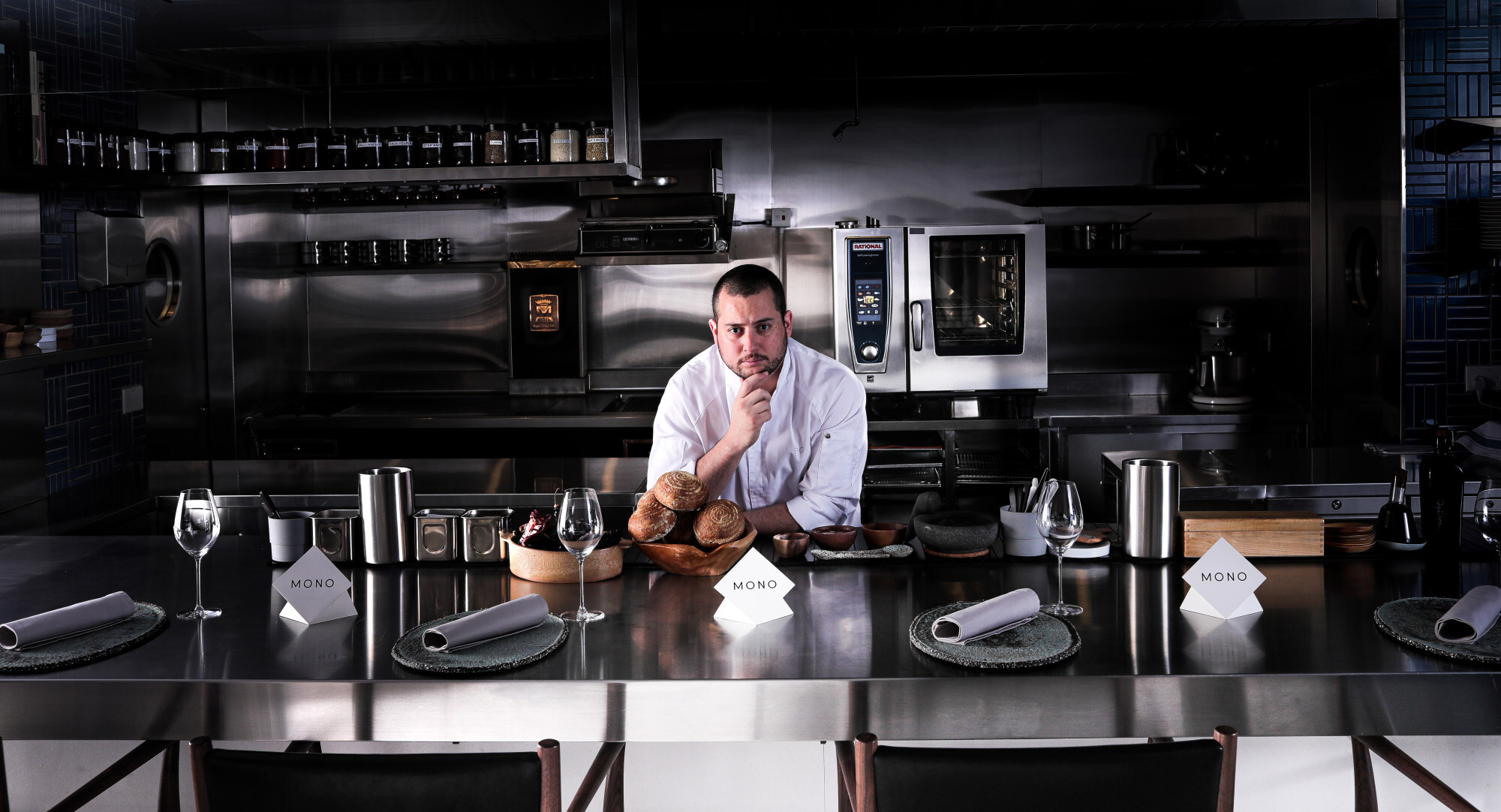 Ricardo Chaneton, Mono
"This October marks 24 months since I last took a flight. As I don't have a Venezuelan passport, I can't return back to my home country of Venezuela, but my mother lives in Colombia.
"One thing I miss is riding a bike! It's not easy doing that in Hong Kong, but it's a pleasure in Colombia, in the countryside or the city, especially as Bogotá has an amazing infrastructure of cycleways. It's so simple but feels so good when you haven't done it for years.
"We also go to a place in the mountains called Guatavita, where my uncle lives. There's a huge lake named after the god of gold and the old city sits on the water, so I always rent a Sunfish dinghy and sail. I can spend hours and hours out there, with no motor, no smell of gas - only the wind and yourself."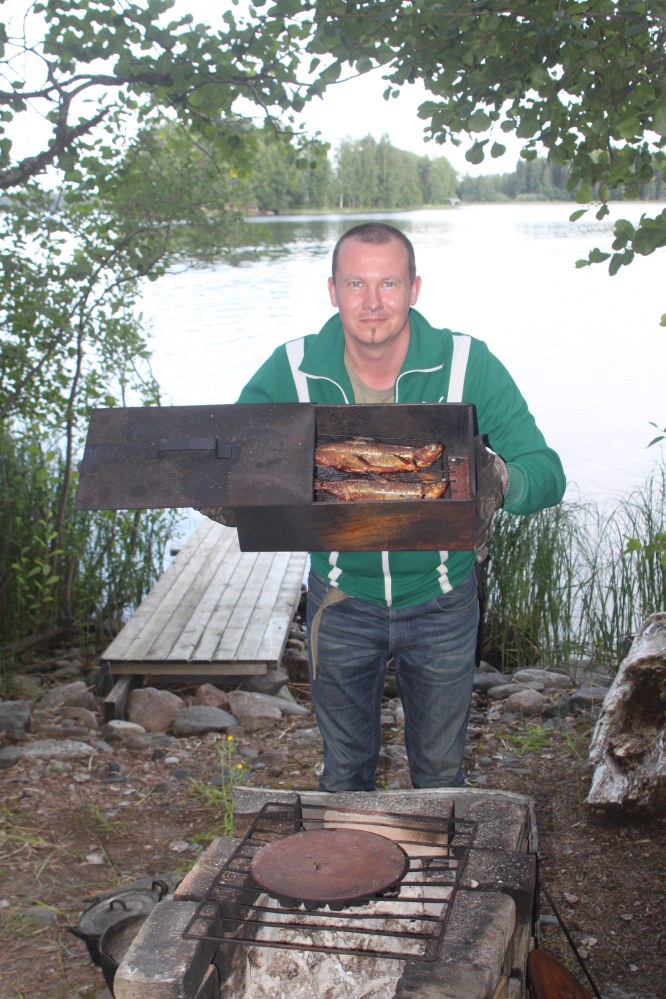 Jaakko Sorsa, Ocean Table
"I miss real wild food, foraging and fishing – and the sauna. Like many Finns, we have a summer cottage on our small family island. Ours is near my mom, Marja's, hometown of Kuopio, in the middle of Finland's 'lake land'.
"I've been missing so much the island routines: checking the fishing nets in the morning; hot smoking the white fish over open fire in the same spot where my grandfather taught me how to do it; perch soup for lunch; rowing to the nearby island to pick up chanterelle mushrooms and wild strawberries.
"Then, of course, the 'sauna heating process'. It's like yoga: get fire wood from storage; start the two-hour heating process; enjoy hours of sauna and lake swimming and some cold beer; then it's time for BBQ in the midnight sun.
"I especially want to introduce the true Finnish lifestyle to my kids, Sofia, who is seven, and Kai, who is four. They've been to Finland dozens of times, but we need to keep the roots fresh. We can do so much more fun stuff, building a tree house or carving a simple flute from a tree's branch."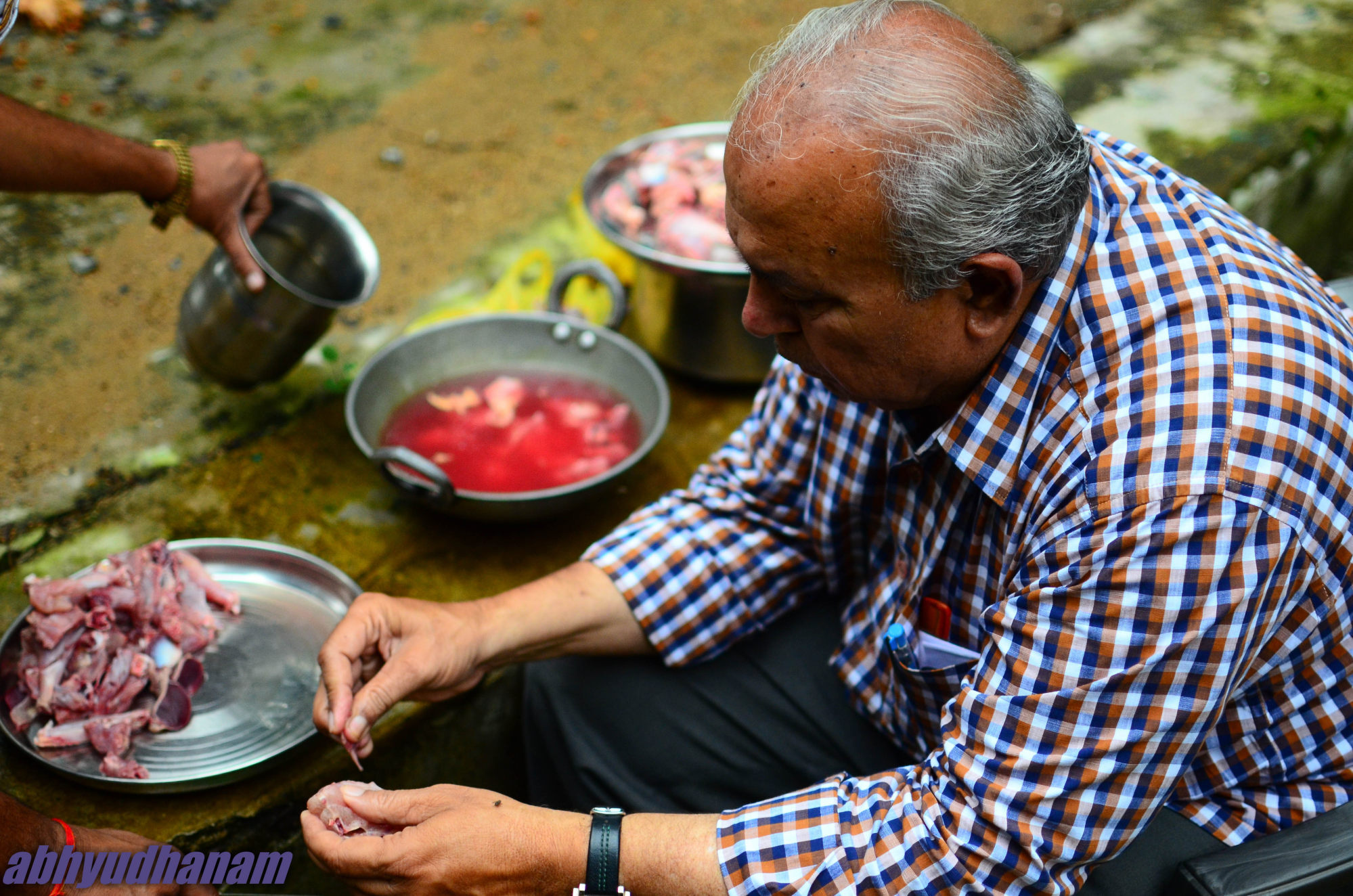 Manav Tuli, Chaat, The Rosewood Hong Kong
"I miss the smell and the sounds of my house [in Central India] – prayers murmured by dad in the morning, the smell of incense sticks, the sound of delivery guys for milk and newspapers who announce their presence in the streets.
"Of course, I do miss a lot of foods from my home – number one is my mum making white butter from fresh cream in the morning for the breakfast – to be had with aloo parathas, a spiced potato flatbread. Oh I miss those aloo parathas …
"I come from a very small city called Durg, located next to the industrial city of Bhilai, in the state of Chhattisgarh. Life is very slow-paced there and Chhattisgarh has a wealth of dense forests in an area still untouched by modern civilisation. One of my uncles lives in one of those jungles, near Narayanpur, in the Bastar district, which is famous for teak wood forests that are very rich in flora and fauna.
"One of the specialities there is a black chicken known as kadaknath. Whenever visiting my uncle, he would take me to a forest lodge where he would clean the chicken himself and then call upon locals to cook the traditional chicken curry for us."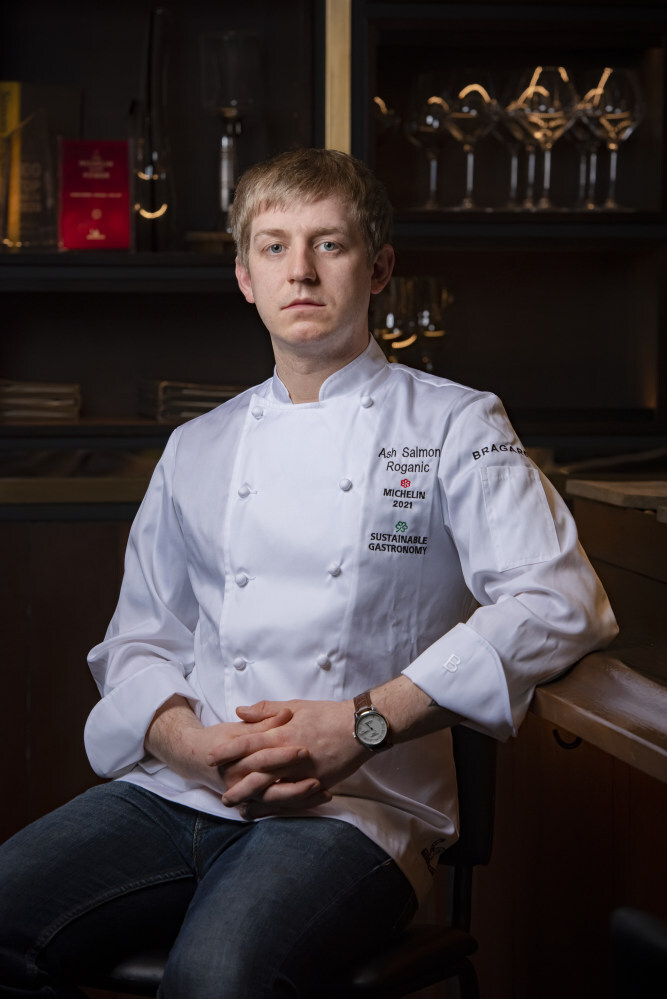 Ashley Salmon, Roganic
"Having been in Hong Kong for a couple of years now and not being able to travel, it definitely gets you, missing the little things from back home that you usually take for granted.
"Apart from the obvious, my family and friends, number one would have to be being in a British pub with an open fireplace, eating some typical pub food like fish and chips or steak and ale pie with mashed potato and washing it down with some local craft ale, which we are famous for in the UK.
"It's funny that in the UK, when you're having a conversation with someone, people always seem to mention the weather, usually because its rubbish! However, I do also miss the seasons you get in the UK as they're a lot more distinctive than you get in Hong Kong – and being a chef, it's very exciting getting different seasonal vegetables, fruits and proteins throughout the year."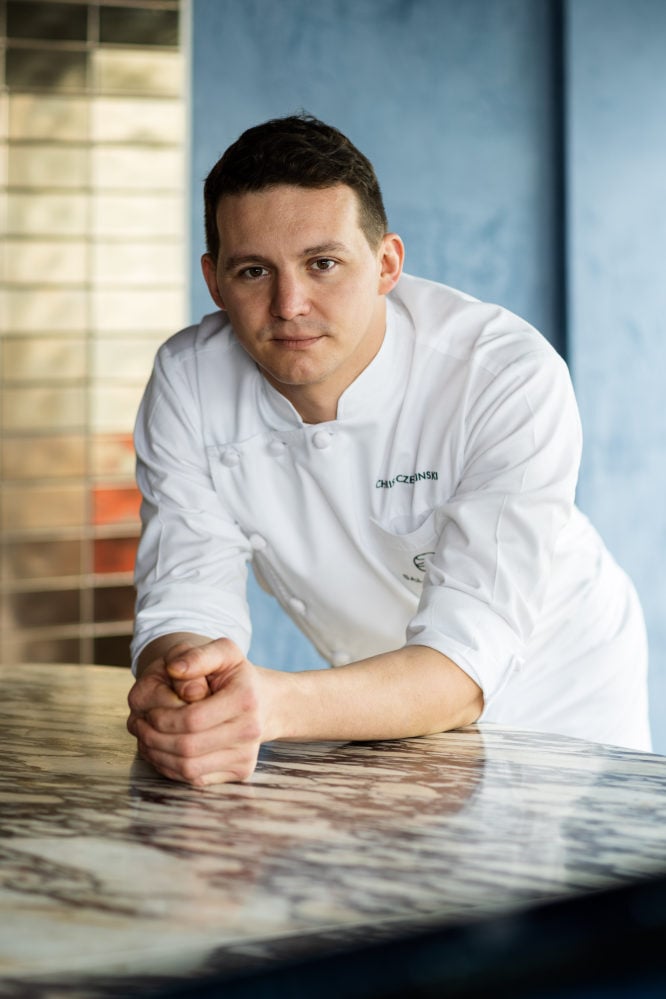 Chris Winski, Salisterra, The Upper House
"I've been stuck here since January 2020. In my home country of Poland, you can find very tasty, comforting and memorable food, the best of which comes from the south. Two years ago, I met Chef Aleksander Baron there and was fascinated by his honest Polish cuisine. One of the desserts he created is a mousse made out of veal's brain. I invited him to organise a pop-up with Test Kitchen in Hong Kong.
"I look forward to returning to Poland and collaborating with him, perhaps in the next mushroom season, from September until November. Sadly this year I'll miss our zlota jesien ("golden autumn"), when I normally enjoy mushroom picking in our family vacation house, in Beskid Zywiecki (in mountainous southern Poland).
"Every few days, I'd find 10 to 15 porcini mushrooms under the tree next to our house – with a little help from our dog, Tenor. The mushroom pairs well with our fantastic Polish vodkas. I also miss the cheese called oscypek, made in the mountains in Zakopane, a smoky cheese that can be put under the grill and served with cranberries."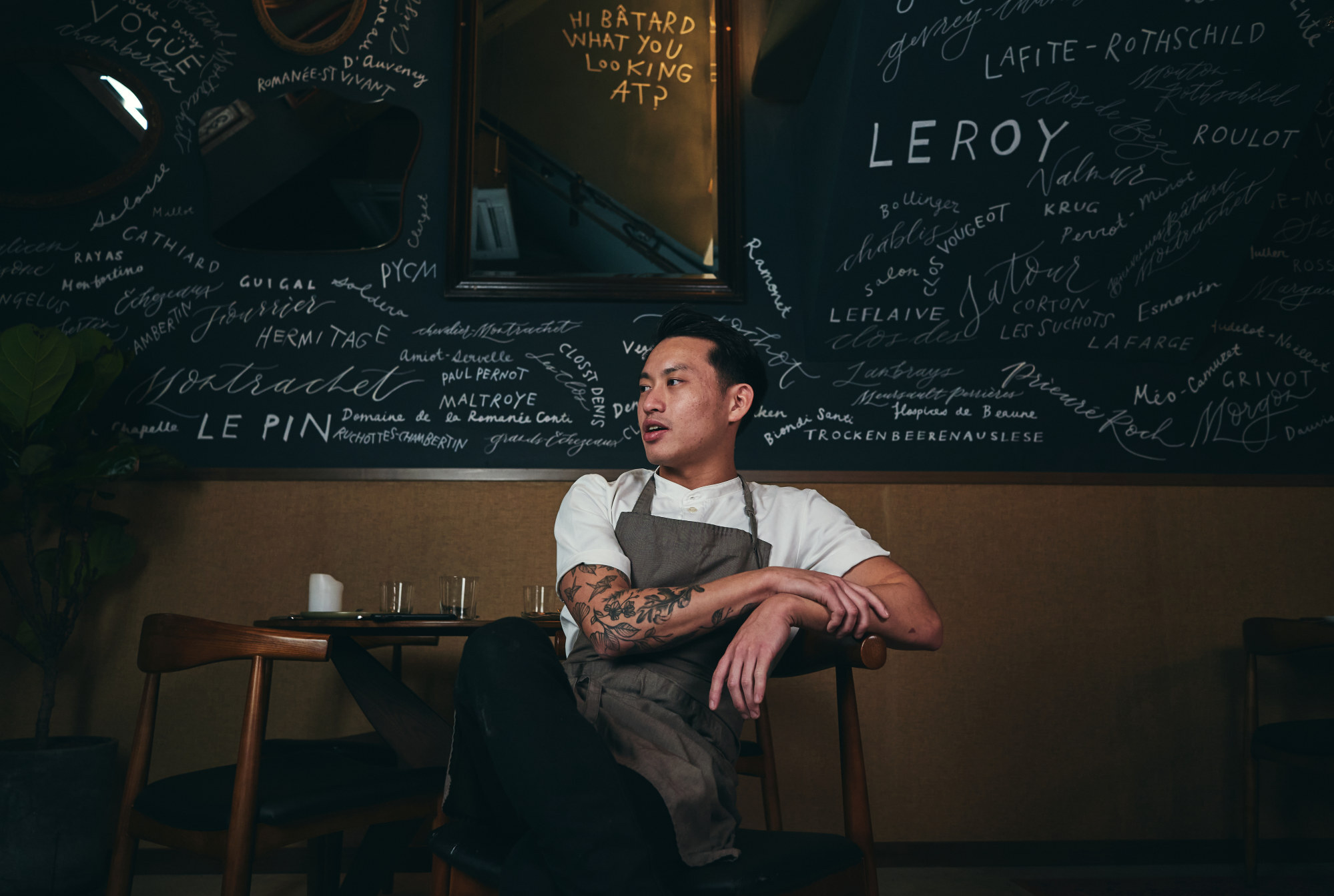 Aven Lau, Bâtard
"[Trapped is] a feeling that I never thought would happen to me if I worked in Hong Kong, because Singapore is just four hours away by plane. I just miss the feeling of walking around somewhere that you're so familiar with, a place that I grew up in which holds so many memories.
"It's a weird thing to say but I also miss the heat in Singapore, I miss how hot it is, I miss how the sun is always shining. Here in Hong Kong, sometimes you get a super sunny day, sometimes its gloomy, sometimes its rainy.
"One of the things I miss the most is the food that I grew up eating, being able to get an iced Milo or iced coffee and kaya toast from the coffee shops before heading to work. [Or] being able to stop by the roadside just to catch a quick five-minute curry puff break or to have a good supper out with friends at the local zi char (Chinese food) stall, with local delicacies and a pint of beer."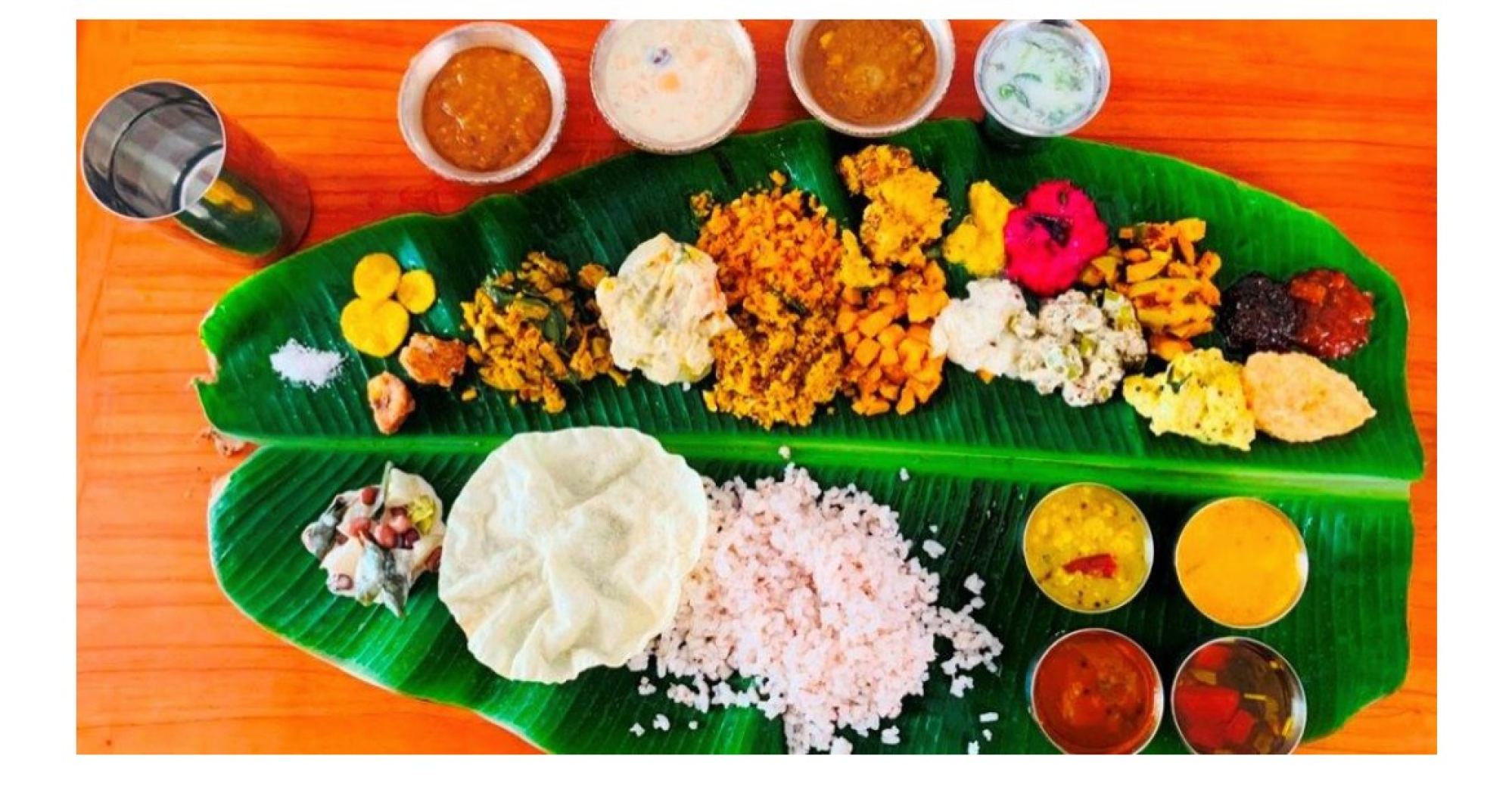 Kumaran Balaji, Rajasthan Rifles
"I love everything about my hometown, Chennai, a very densely populated, coastal city in southern India. Known as Madras during the British Raj, it is a city full of heritage and culture and surrounded by beautiful white sandy beaches.
"I left home back in June 2019 to move here to Hong Kong and have not been able to go back since. I am glad that before I moved here, I was able to take 15 days off and just spend my time to the fullest back home.
"The thing I miss most about home is the food, but specifically, the traditional vegetarian feasts that are served on large banana leaves.
"I also really miss taking long drives in my car: so many options for short vacations, culinary tours and places to go for a little self-rejuvenation. My favourite place for a short vacation has to be Puducherry, more commonly known as Pondicherry, a French colonial settlement in my state. It has the best scenic driveway, overlooking the coast of the Bay of Bengal, and Indo-French delicacies that I love."