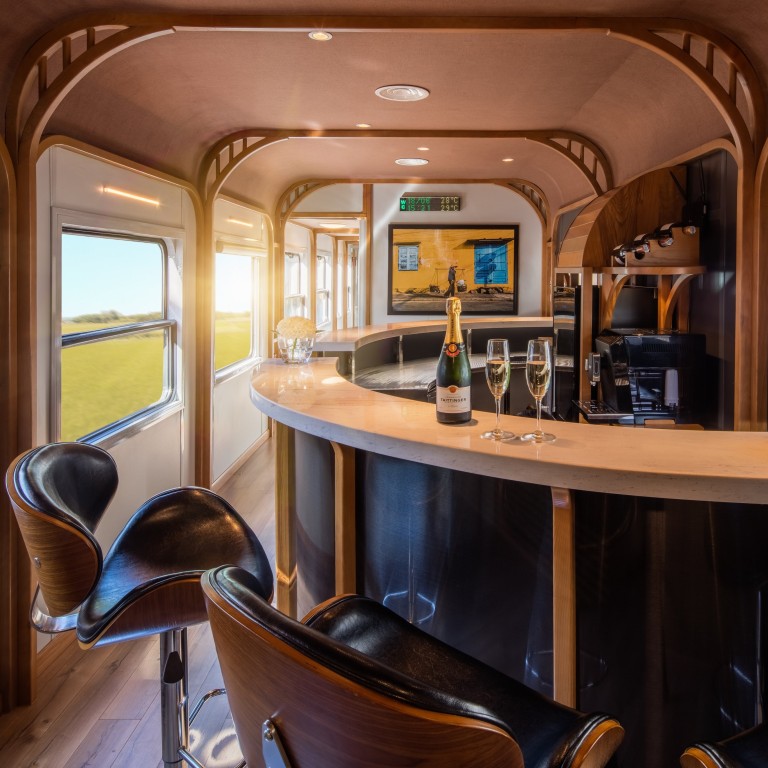 What Vietnam's first luxury train carriage is like to ride – a soothing, at times surreal, journey between Da Nang and Quy Nhon
The Vietage targets guests staying at Anantara resorts at either end of the trip, is priced at US$350 for a one-way ticket, and includes a massage
The six-hour journey in a beautifully reconditioned carriage offers endless bucolic scenes of rural Vietnamese life that kept one traveller glued to the window
A massage is a profoundly personal experience, as another human kneads and pummels, stretches and soothes those mysterious knots in our shoulders and back.
It can therefore be disconcerting to glance up from your moment of blissful escape to be confronted by 50 curious faces looking back at you. When those people are all on mopeds, and are joined by an equally curious water buffalo standing to the side of a dusty road, the feeling is all the more surreal.
The episode comes on board The Vietage, a luxury train carriage that is pulled slowly between the Vietnamese coastal cities of Da Nang and Quy Nhon. Launched in 2020, The Vietage was on hiatus during the coronavirus pandemic, getting back on track, so to speak, this April.
Open to all, the carriage is targeted at guests staying at Anantara resorts at either end of the trip (US$350 for a one-way ticket), and my experience starts as I'm whisked to Da Nang station in a BMW from The Anantara Hoi An, a riverside retreat in the lantern-filled town that has become one of southeast Asia's most popular destinations. Popular, that is, until you-know-what intervened.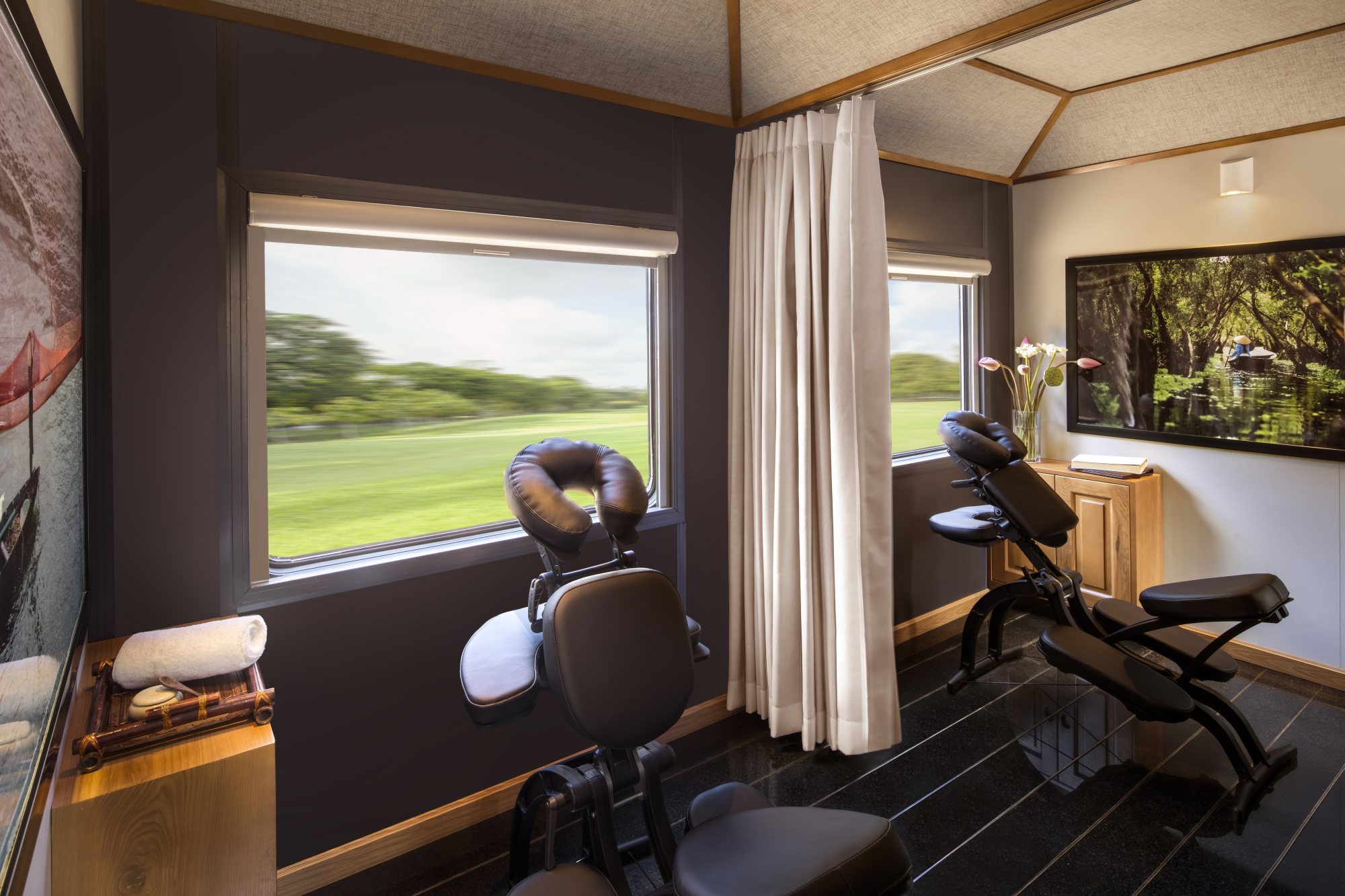 In early May, returning to the merchant town's ancient alleyways, temples, bridges and shophouses was remarkable, as they were almost entirely devoid of international visitors. Tables were easy to find at the best banh mi spots – "Madame Khanh, The Banh Mi Queen" has always won my vote, not least for her not-so-modest marketing – while fragrant, steaming bowls of cao lau braised pork noodles were served up in no time.
There was no shortage of Vietnamese visitors, but to not have to wait for a photo opportunity on the town's Japanese bridge, dating from 1590, was a rare treat – and one unlikely to be repeated as travel picks up again. In common with much of Southeast Asia, Vietnam has recently relaxed pretty much all travel restrictions; even non-vaccinated travellers can visit.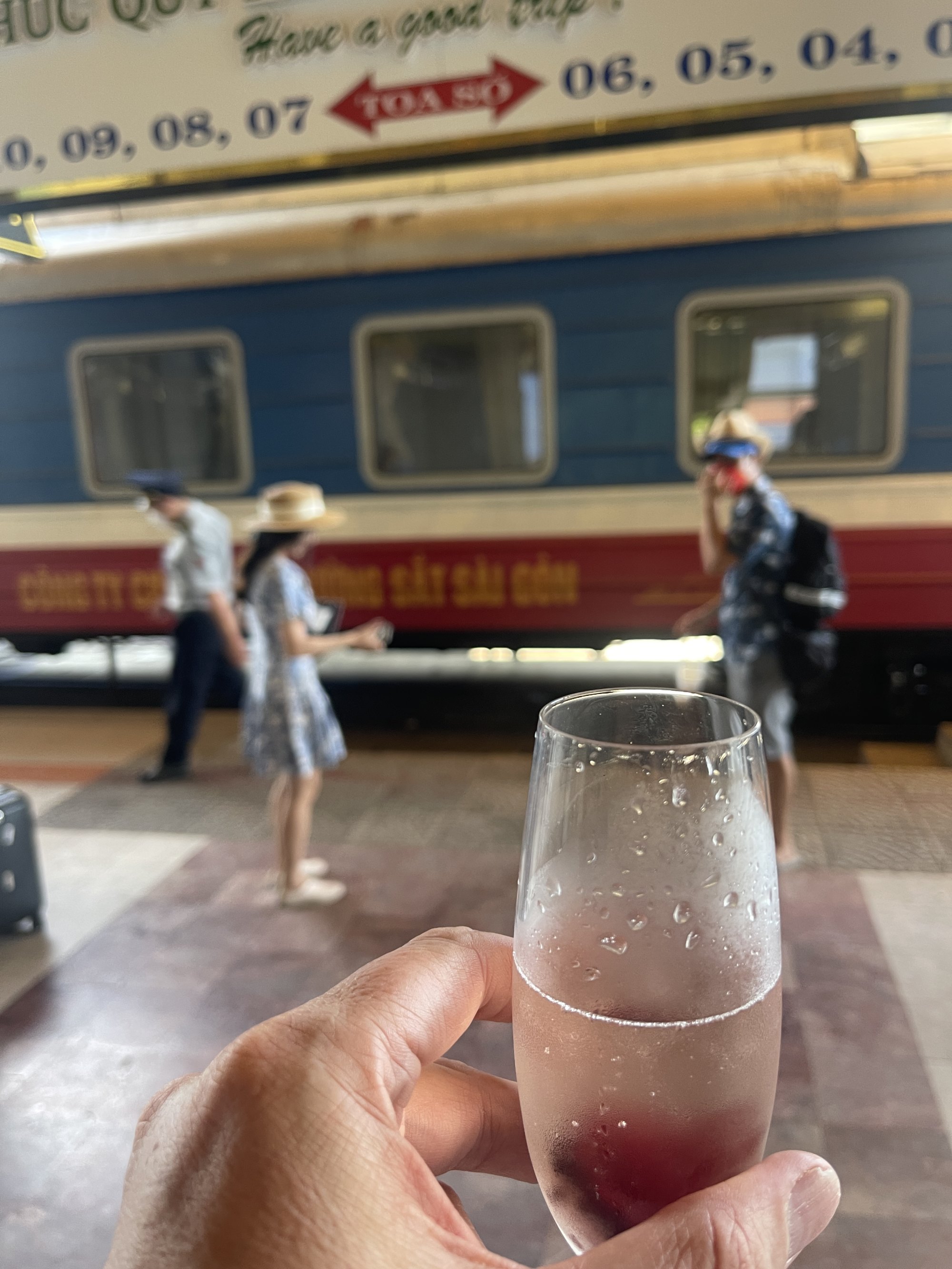 Da Nang's railway station, Ga Da Nang – the name includes a nod to the French word gare – is around a 40-minute drive from Hoi An, through the ballet performed by thousands of mopeds criss-crossing this fast-developing corner of the country.
On arrival, our bags are whisked away and Vietage manager Quang Dang Vo proffers a cool glass of prosecco by the departure boards. It's 8.20am, but hey, it's already 32 degrees Celsius (90 degrees Fahrenheit).
The Vietage is just one carriage of a regularly scheduled train, meaning that the station features the usual cast of characters that make travelling by rail such a joy. Beyond the boarding gate, vendors offer snacks, toys and drinks, including super-strength local coffee with condensed milk, to passengers and the families that have gathered to say their farewells. Children on board excitedly press their noses against the train's windows.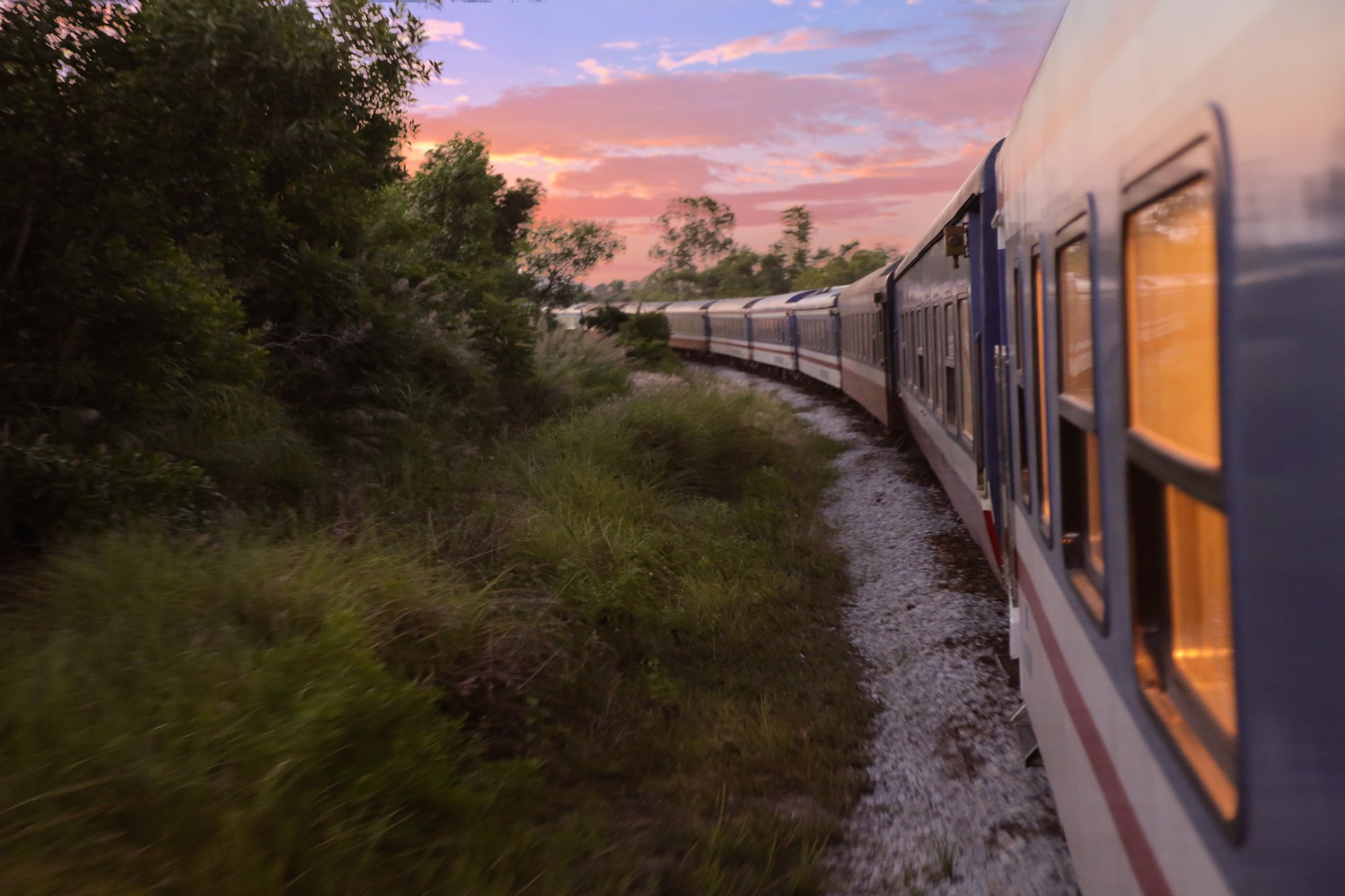 Although from the outside it looks just like all the other carriages, albeit with spotlessly clean paintwork, inside, The Vietage is a whole different world. The reconditioned carriage is air-conditioned and is finished beautifully in soft woods and caramel-coloured rattan.
Guests are shown to one of just 12 private seats, where name cards and freshly topped-up bubbles await on the small tables that divide pairs of facing seats in the six booths.
It's not quite Napa Valley's Wine Train nor the surprisingly raucous bar car of Switzerland's Glacier Express, but booze is a clear theme on board The Vietage. If you were so inclined, your six-hour journey could be entirely fuelled by free-flow bubbles, wine and beer – or, if you're feeling especially flush or flash, from an à la carte menu of premium champagnes, wines and caviar.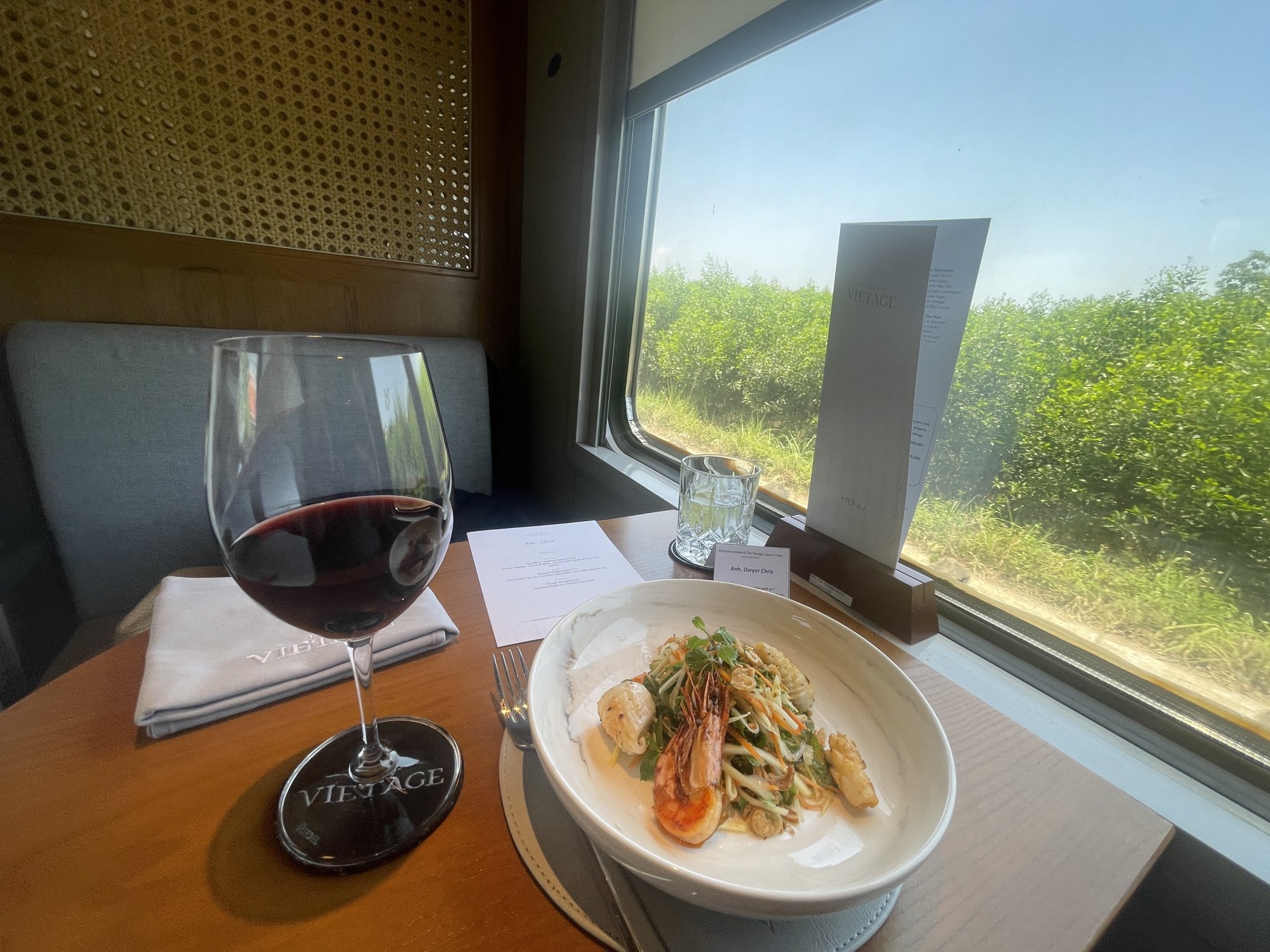 Train SE21 pulls out of the station at 8.30am precisely (the carriage returns from Quy Nhon in the evenings). It passes through Da Nang's suburbs and quickly reaches the countryside. The route veers inland, so there are none of the dramatic shoreline views that can be seen on the Reunification Express, the nickname of the 30-hour train route that links Hanoi with Ho Chi Minh City.
There are, however, endless bucolic scenes of rural Vietnamese life: water buffalo plough fields; rice is sown or harvested; bridges span mighty rivers with boats tethered to the banks far below; mountains rise on the horizon; every stop is manned by a serious-looking official in a spotless uniform.
A caffe macchiato appears along with dainty pastries, the precursor to lunch. But before that: the complimentary massage.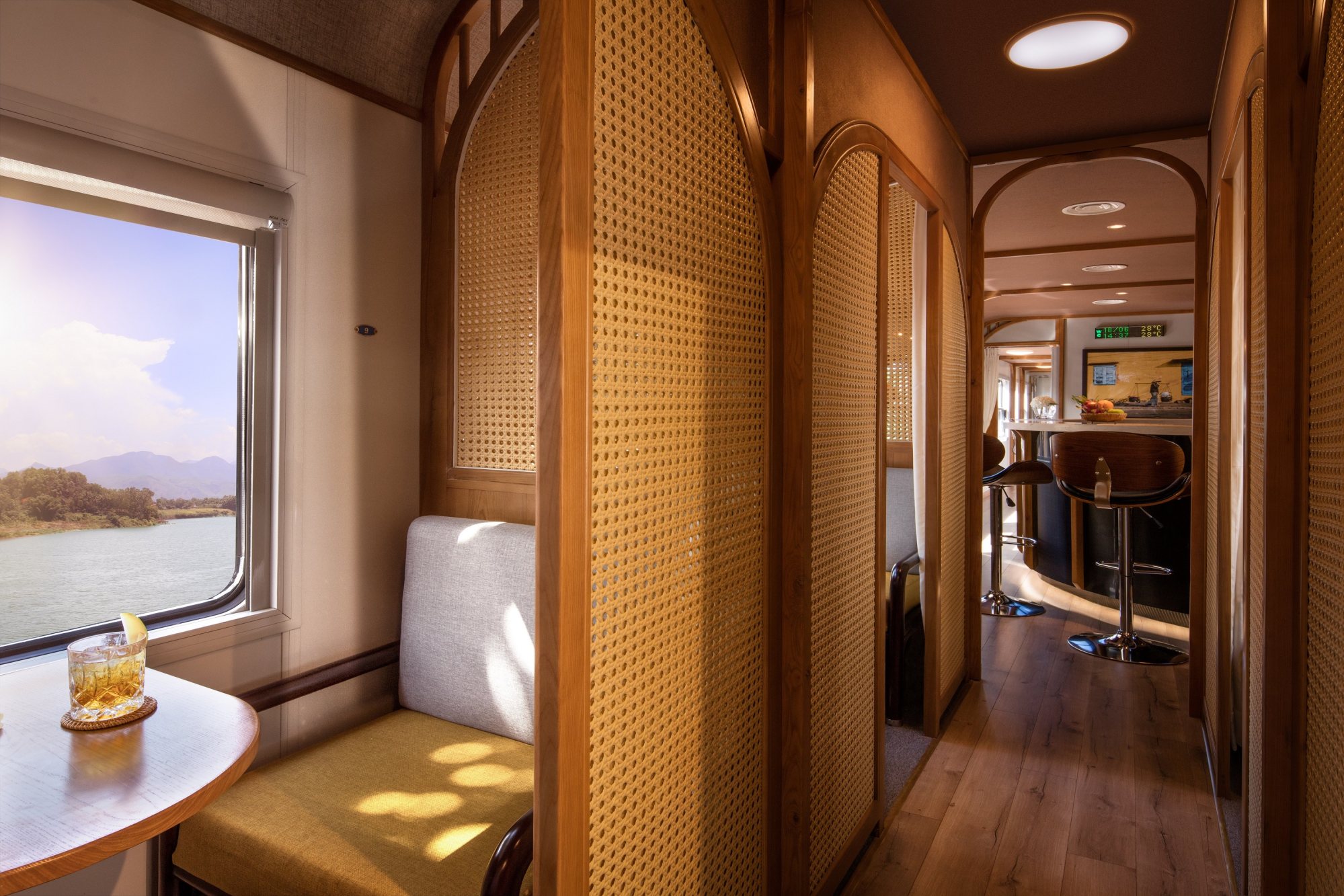 I am escorted through the bar area to the compact compartment that serves as the treatment area. The therapist eases me onto a forward-facing massage chair as I put my face through the soft black-leather, paper-lined hole. I then face the large window; you're probably supposed to close your eyes but to do so would mean missing Vietnam unfolding before me.
The gentle tilting of the trains lulls and rocks me towards relaxation. Then a slight judder as we stop on a level crossing. I look up to see bemused, possibly terrified faces staring back.
I'm guessing that my masked, contorted face would seem to be emerging from a halo of white paper, with my body more or less hidden by the massage chair. So basically a floating face; not my finest look.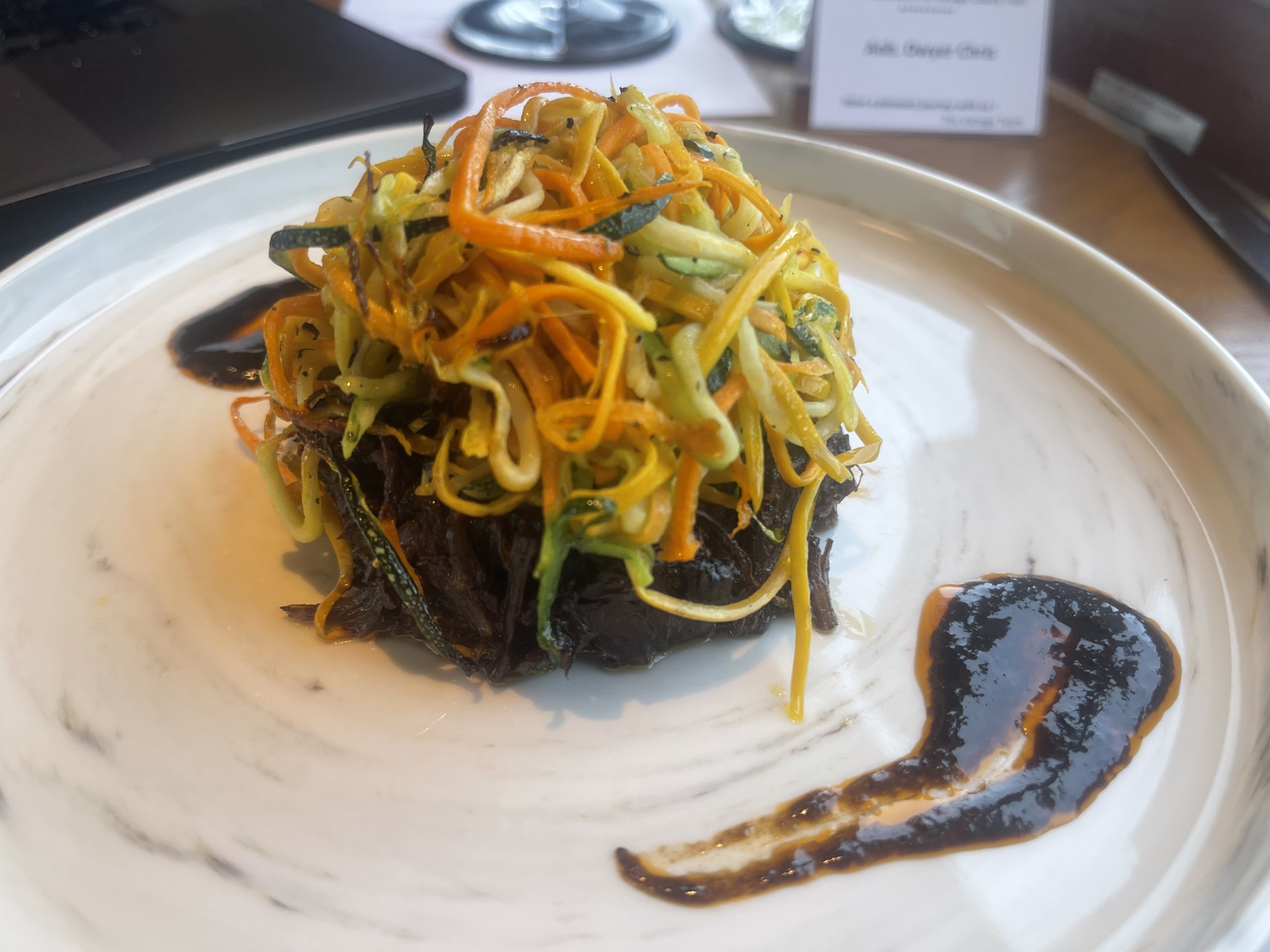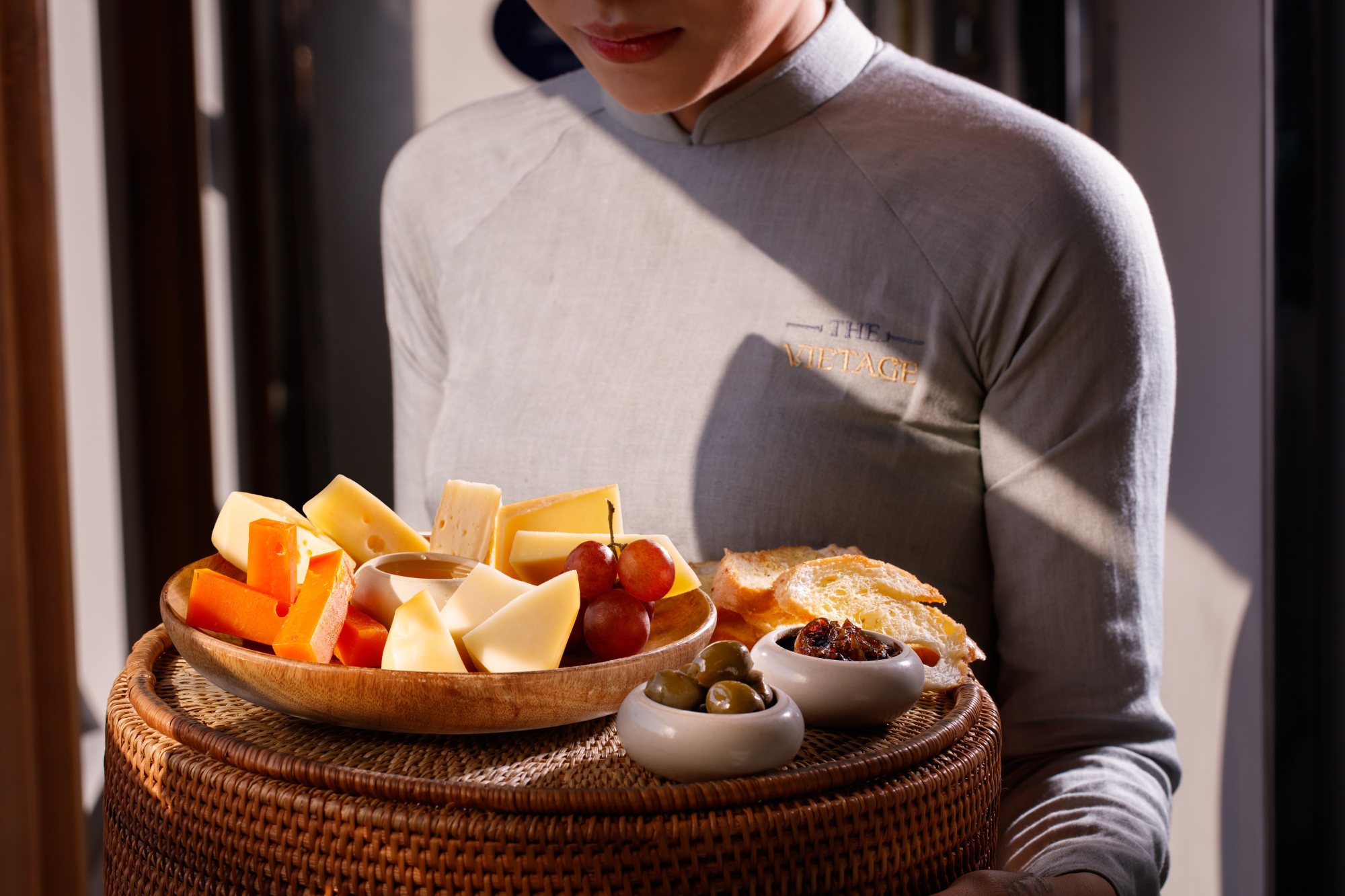 Lunch is exemplary, and includes a balanced salad of seafood from our destination, Quy Nhon, lifted by hits of chilli and the umami rush of fish sauce. For main I choose braised wagyu neck on a bed of shredded carrots and zucchini with a sesame jus, and the local flavours and ingredients continue with strawberries from the hill town of Dalat atop coconut yogurt and basil.
The remainder of the journey passes all too quickly. With fast Wi-fi, smug social media updates are posted and emails checked. I snooze on and off beneath soft blankets, but mostly I remain glued to the cinematic scale of the carriage window.
The author was hosted by The Vietage and Anantara.