Tourism
Get more with myNEWS
A personalised news feed of stories that matter to you
Learn more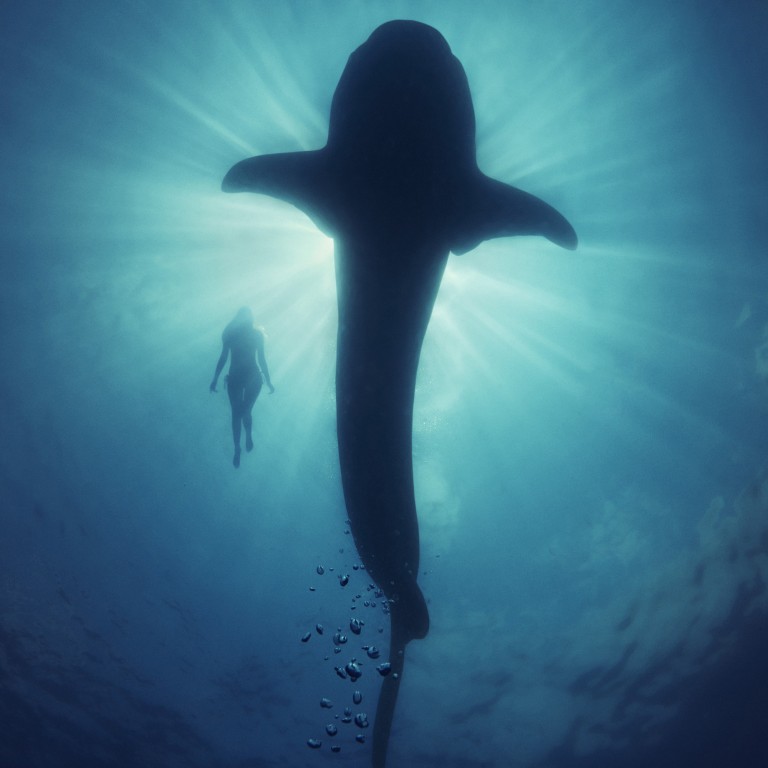 Underwater photography: how photographers take incredible photos of ocean life, and bring to light issues of marine behaviour and conservation
Underwater photographers can take years learning how to dive and perfect their art, working under a range of constraints not endured on land
Some teach others the technical aspects of their craft, combining travel and the guiding of scuba divers in some of the world's best underwater locations
In May 2022, while at work as a photographer for Ocean Eco Adventures, Ollie Clarke was exploring the depths of Ningaloo Reef, off Western Australia. Swimming just a few feet away from him was a whale shark surrounded by a huge bait ball.
A bait ball is a spherical, dense swarm of often panicked fish, assumed when large predators are nearby and there's no nook or cranny to cower in. Fish hide behind one another in a thick, ball-like shape, which exposes the fewest to the predator.
"Whale sharks are deepwater fish, spending most of their time way offshore in the pelagic zone [the immense volume of water that makes up the middle layer of the ocean], where there is nowhere to hide," Clarke says.
"Often, small fish will use whale sharks for shelter and even transport – they ride the bow wave of the whale shark as it swims through the water."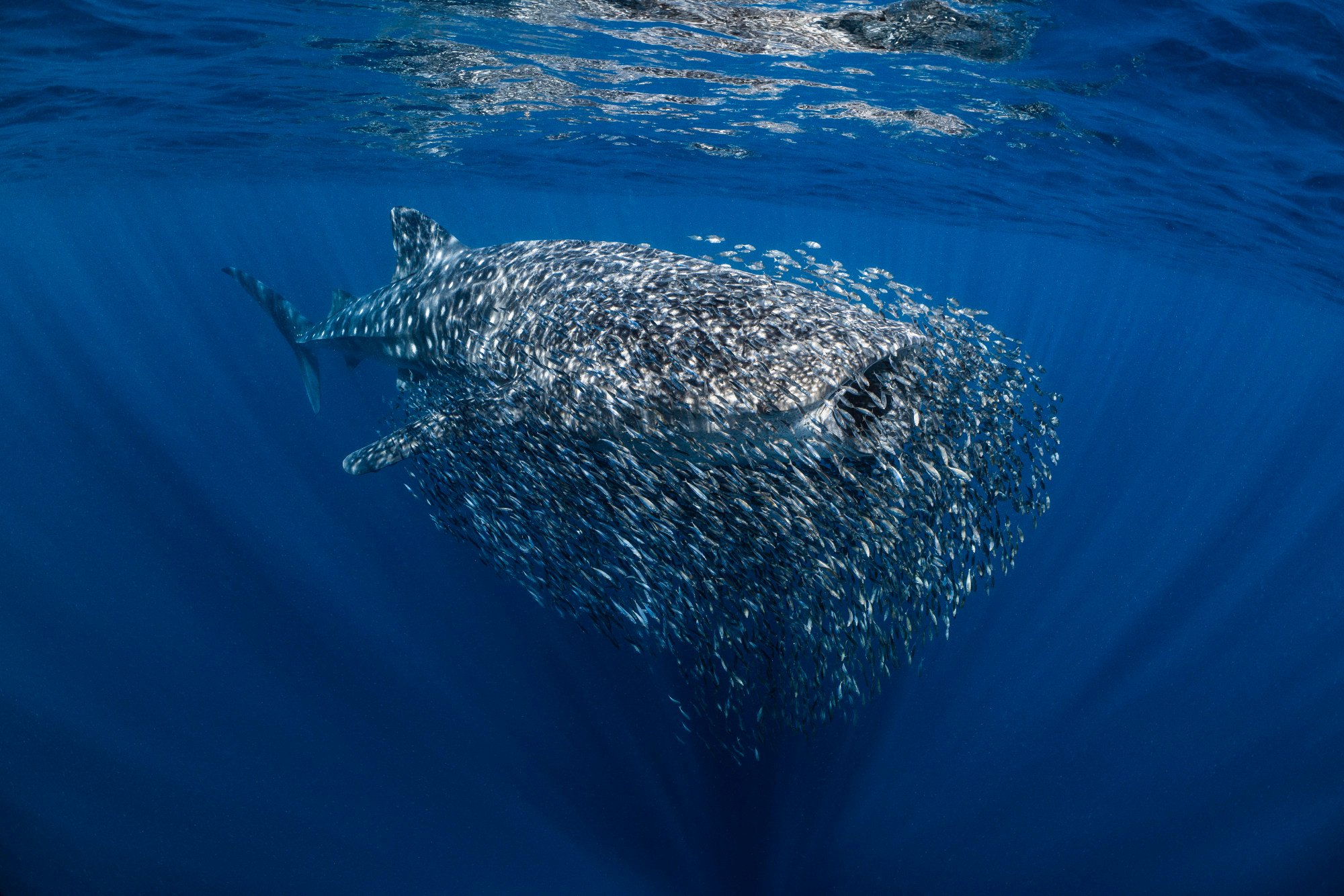 On that occasion, more and more fish, including other predators such as giant trevally, gathered around the whale shark.
"Usually, the trevally will pick off the smaller fish when the whale shark is in deep water and then retreat when it comes to the surface, giving the [shark] an opportunity to feed on plankton.
"On this occasion, there were so many fish that even the whale shark was taking advantage of the feast," Clarke says.
"[Whale sharks] are often mislabelled as being purely plankton feeders, but they can actually feed on anything up to about 10cm [4 inches].
"Here … the whale shark would suddenly speed up and quickly open its mouth, creating some suction and gulping down some of the fish."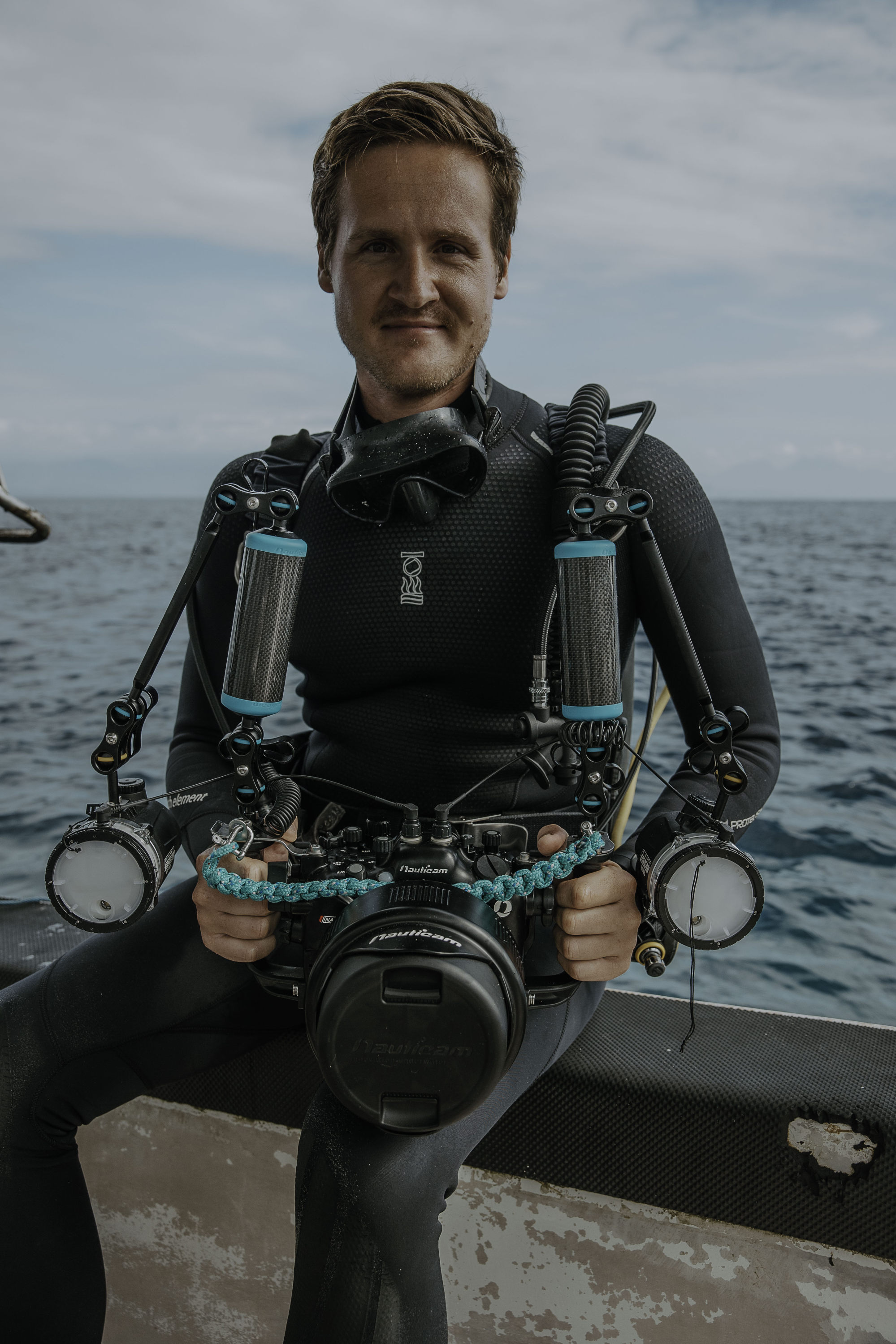 It was at one such moment that Clarke took the award-winning image The Swarm. The picture so impressed the judges in this year's Underwater Photographer of the Year Contest, held in the UK, that he was named British Underwater Photographer of the Year 2023.
"I was overjoyed to get the shot, as I knew I may not get another opportunity and I was right – the whale shark dived into much deeper water and we lost it shortly after."
Clarke has been working full-time as a photographer in Western Australia for two years. He's dived and photographed in some of the most scenic locations around the world, including Grenada, The Cook Islands, New Zealand, Vanuatu, Fiji, The Philippines, across much of Indonesia, East Timor and Mozambique.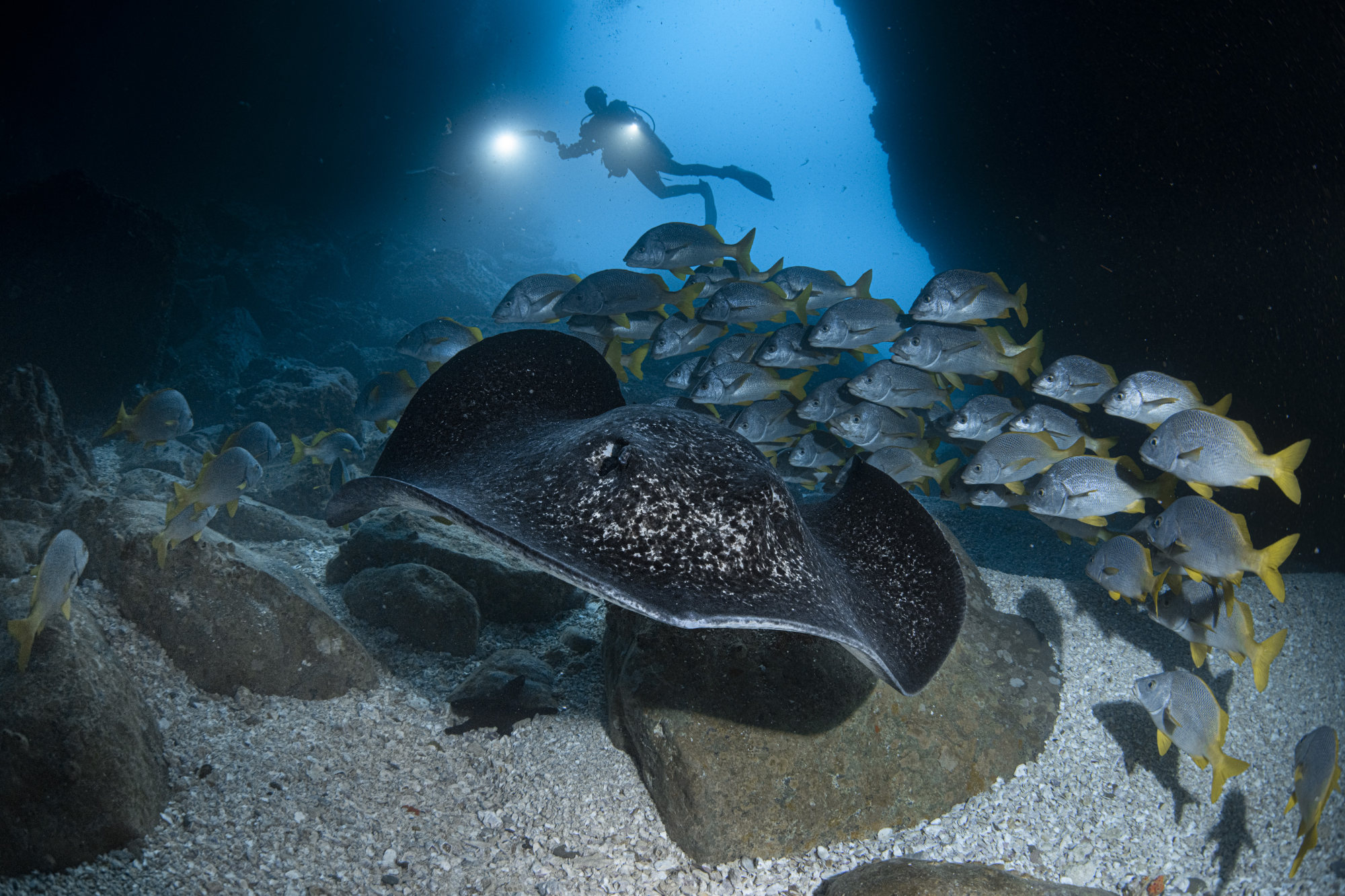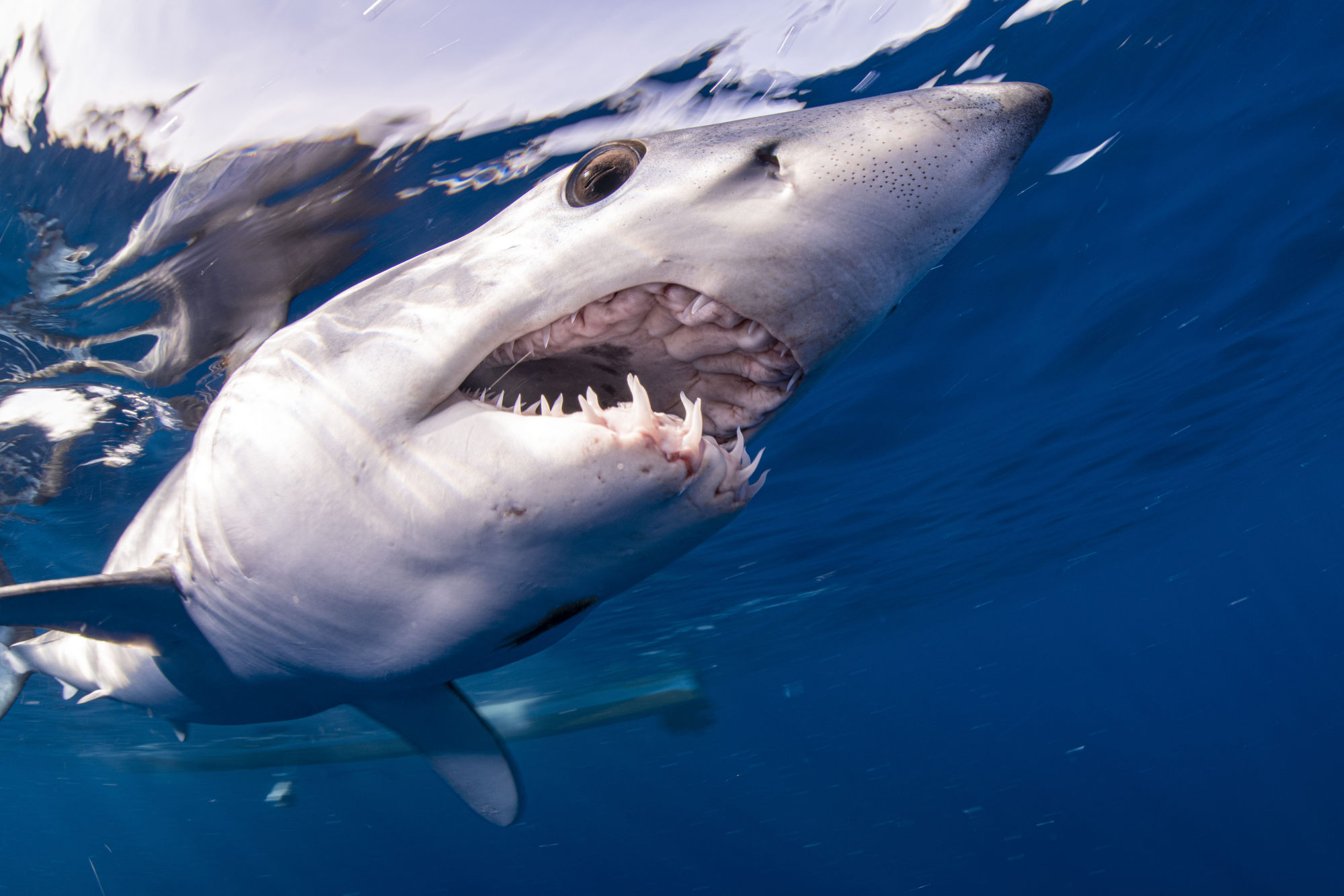 The oceans remain relatively unexplored. However, a growing crop of underwater photographers are scratching the surface of that unknown world, bringing to light issues relating to marine behaviour and conservation.
Many of those now engaged in photographing the world of the deep crossed over from very different careers and spent years learning to dive before qualifying as dive instructors.
Hong Kong-based Simon Lorenz, 43, worked as a marketing head for companies such as Phillips, Motorola and Siemens. In his mid-thirties, he says, he started feeling an emptiness. Money had never really motivated him.
Even though he had built a career and was in charge of a large team, he knew this path wouldn't bring him happiness, so he went back to doing what he loved.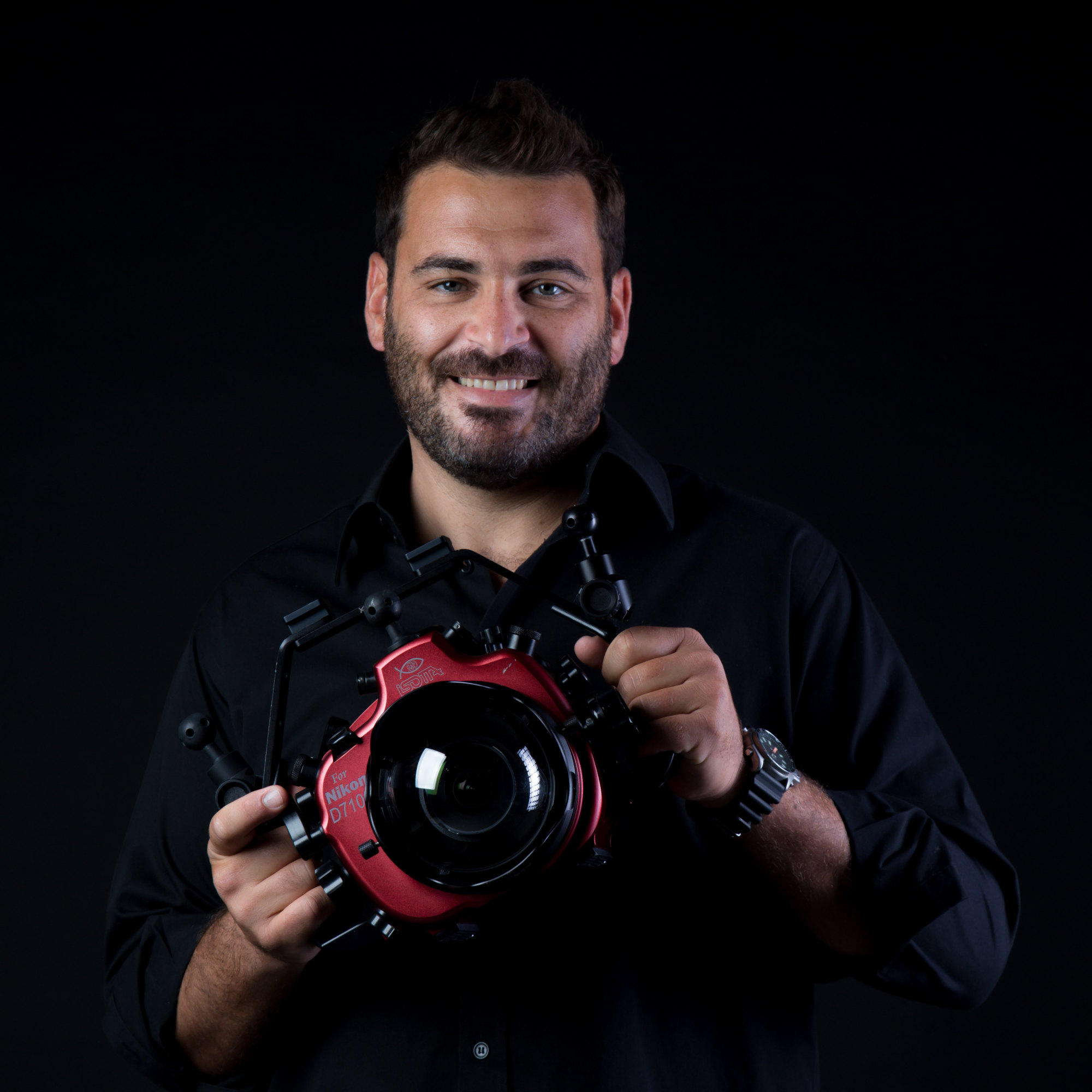 "The first time I tried diving, at age 18, I was immediately hooked," he says. However, diving is an extremely expensive hobby, and it took him another seven years before he got a proper licence. In 2015, he became a scuba diving instructor and began taking underwater photos.
Underwater photographers, Lorenz says, have to work under all kinds of constraints, one of the toughest being the lack of lighting.
While photographers on land can play around with natural lighting, underwater photographers must carry their strobe lights with them, in addition to specialised cameras. This equipment weighs the photographer down, which explains why they need to be experienced divers too.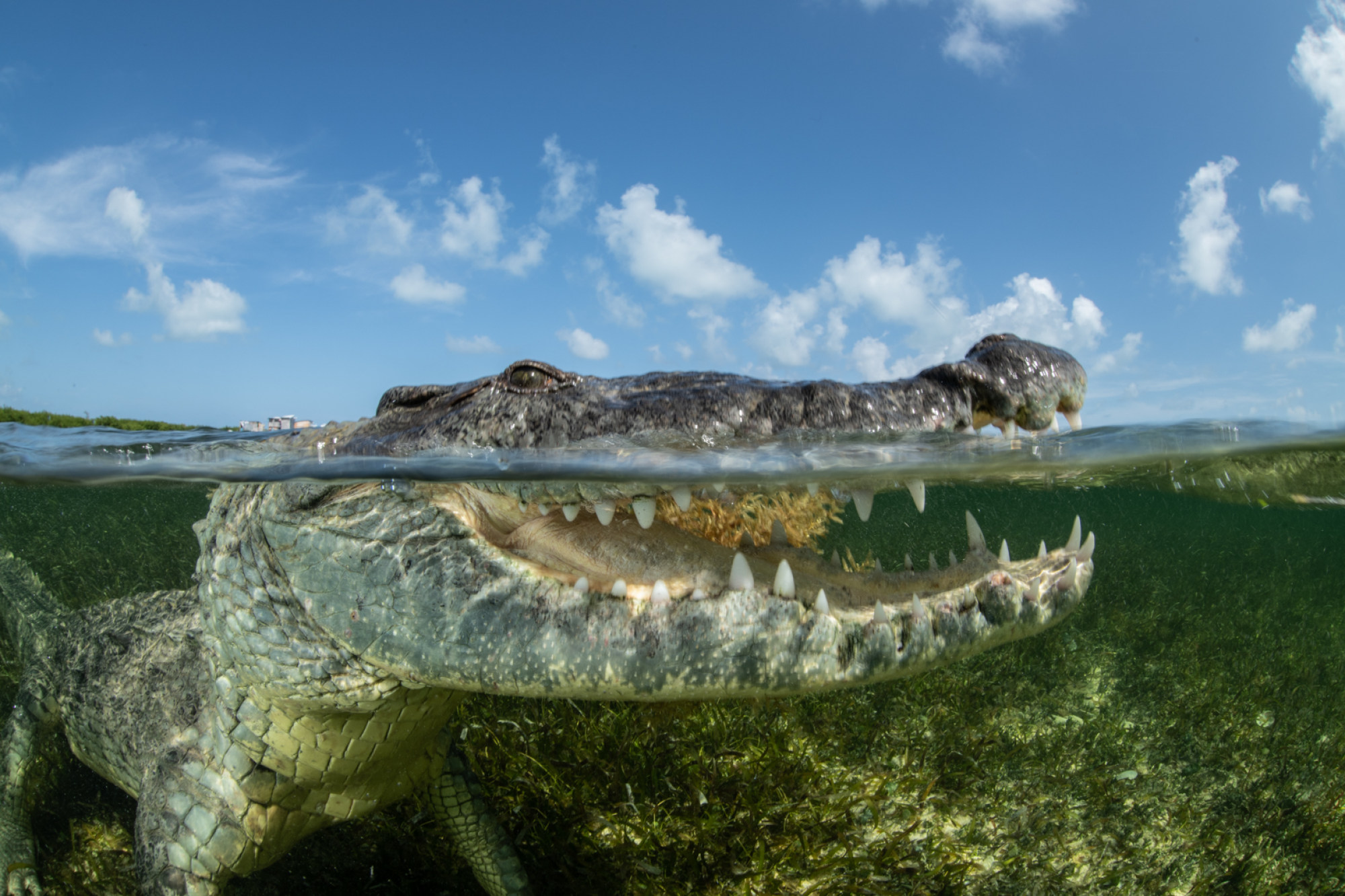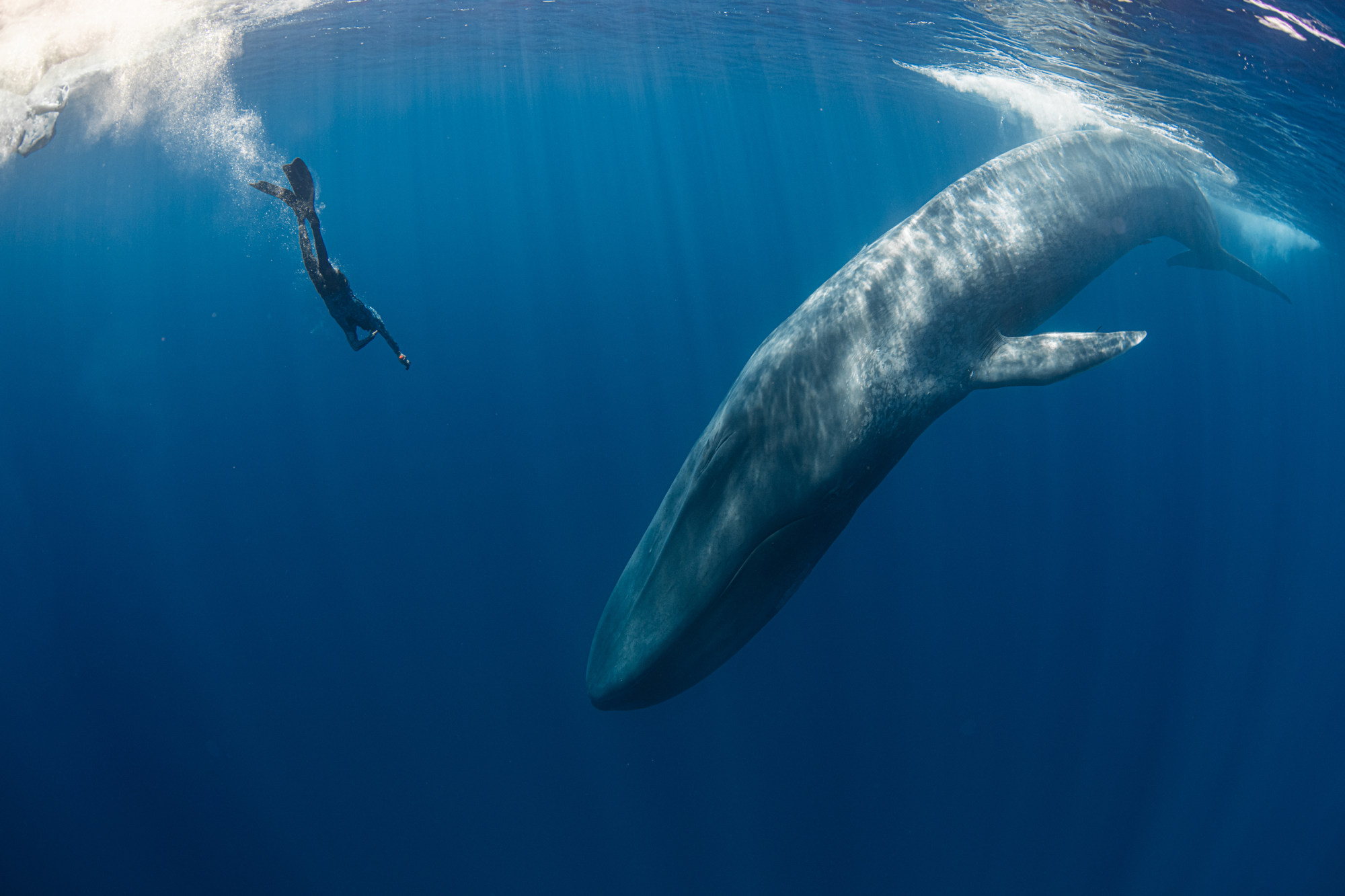 And then there's the sheer complexity of taking pictures underwater.
"In the underwater world, things move and flow with a different kind of energy, so predator and prey stay much closer together," Lorenz says. "You'll never see a lion and an antelope close by, but you will certainly see a shark cruising through a school of fish."
When you're photographing wildlife on land, it's possible to put a great deal of distance between the scene and the photographer, but that's not the case in the oceans, he adds. As a result, movements need to be graceful and measured so as not to scare away the subject.
"If you don't scare away the animal it will allow you to get really close," says Lorenz, who has pictures of crocodiles and sharks touching his camera. "And that's really exciting."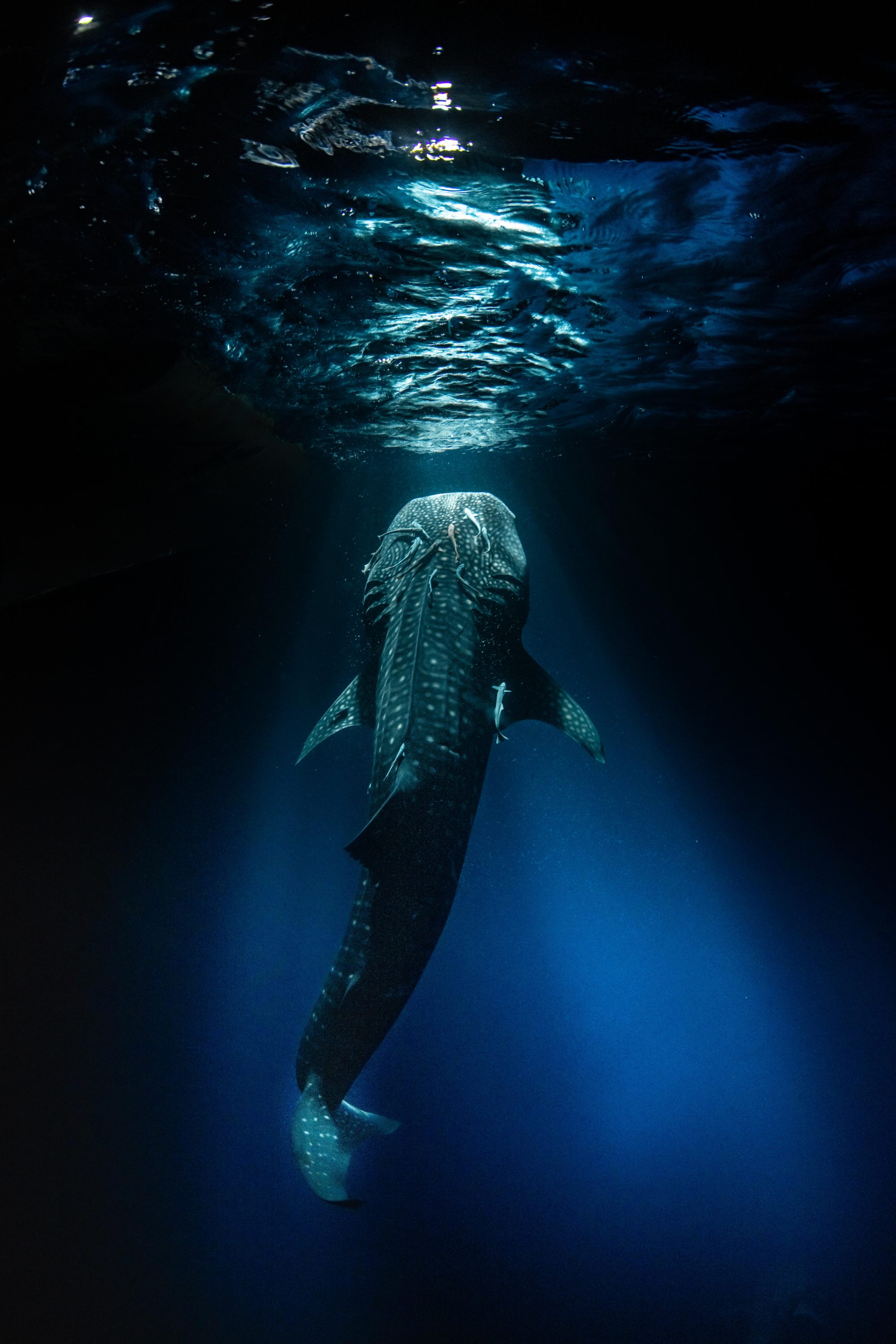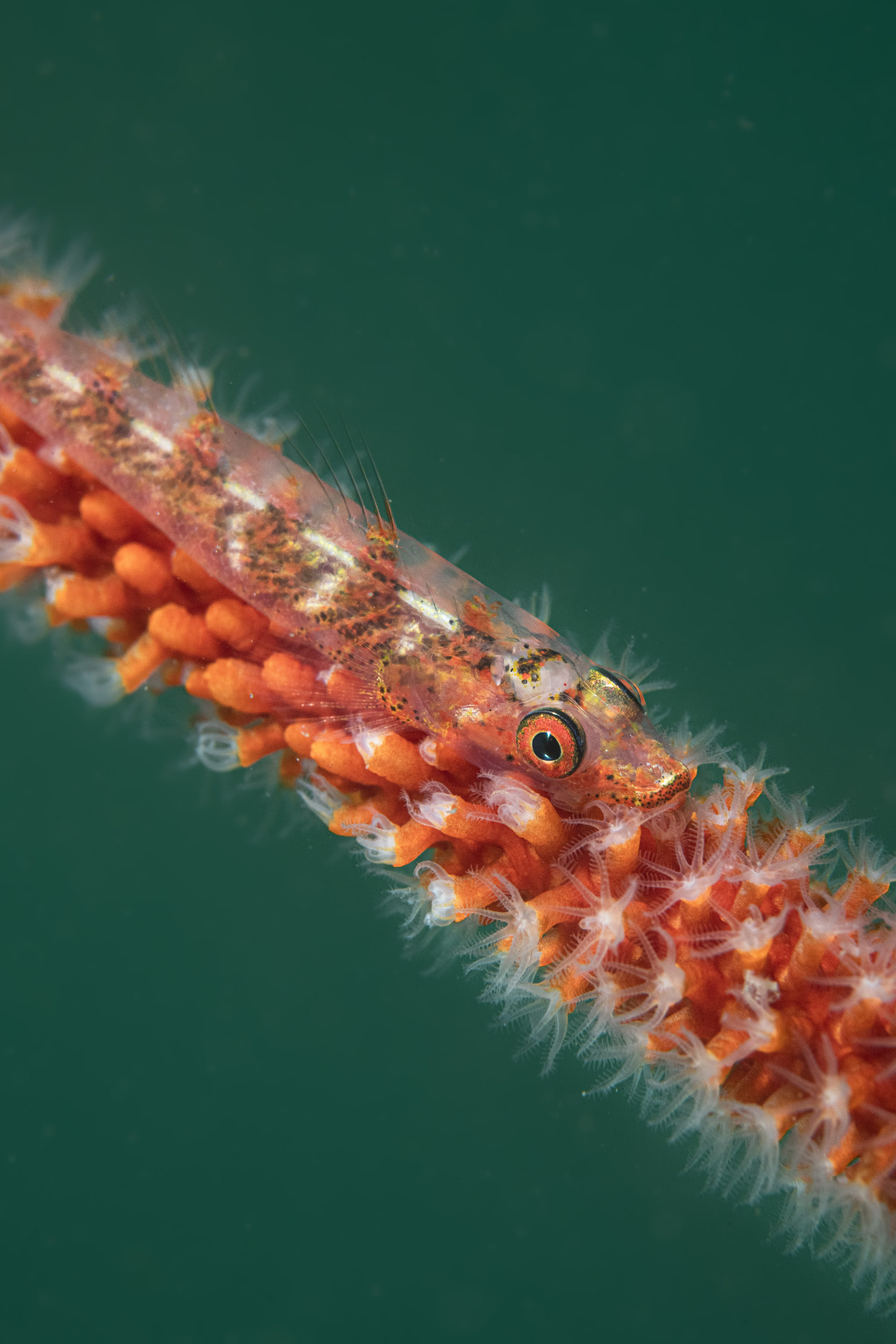 Shooting the picture itself can be a challenge.
"We're shooting full manual the whole time. When people get more serious about [underwater] photography, one of the first things that I teach them is to go manual and that means we're constantly adjusting our aperture or shutter speed, our ISO [sensor sensitivity]."
Lorenz has been successful in building a career that revolves not just around teaching people the technical aspects of taking photos underwater, but also combines travel and the guiding of scuba divers through remote waters in some of the world's best diving locations.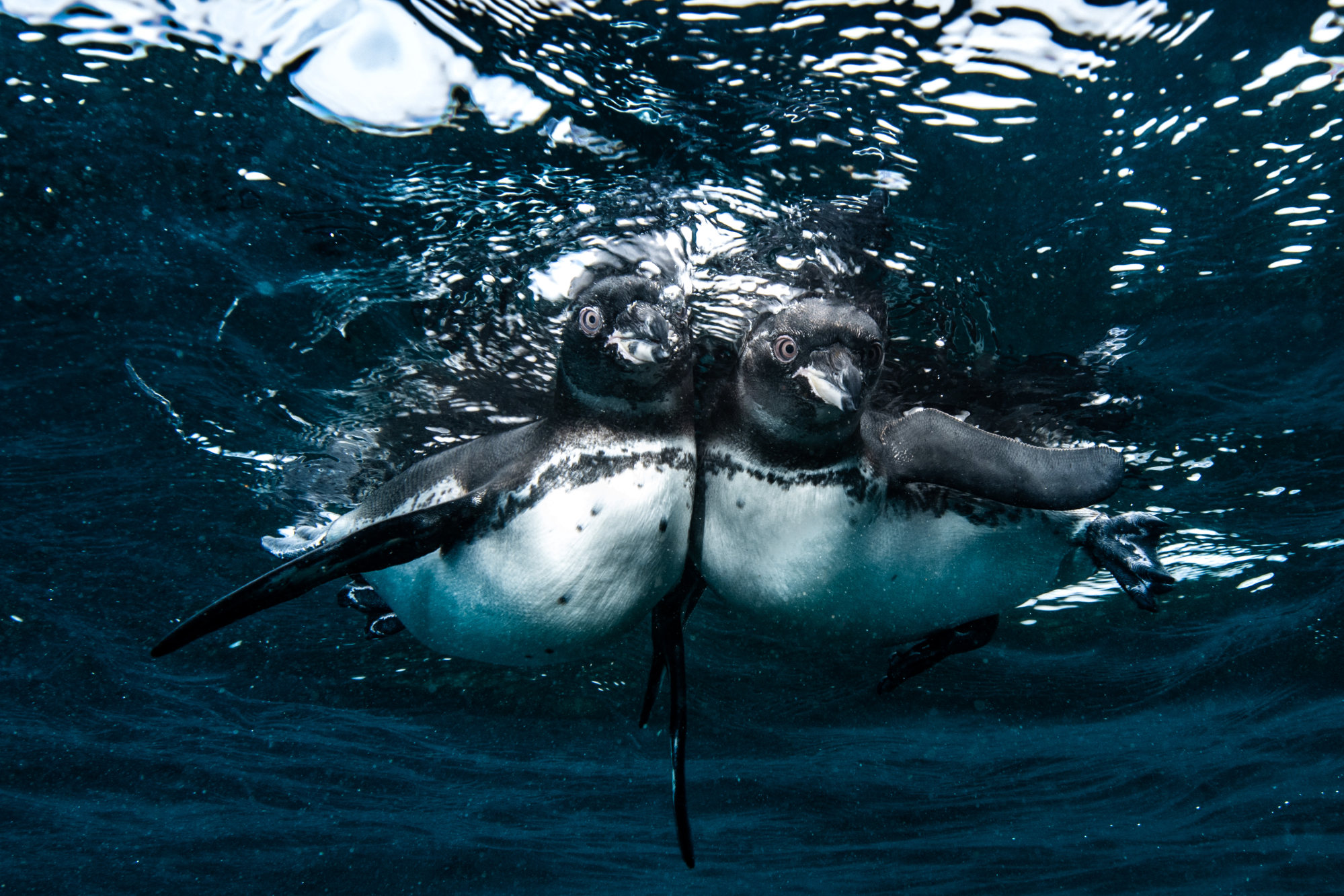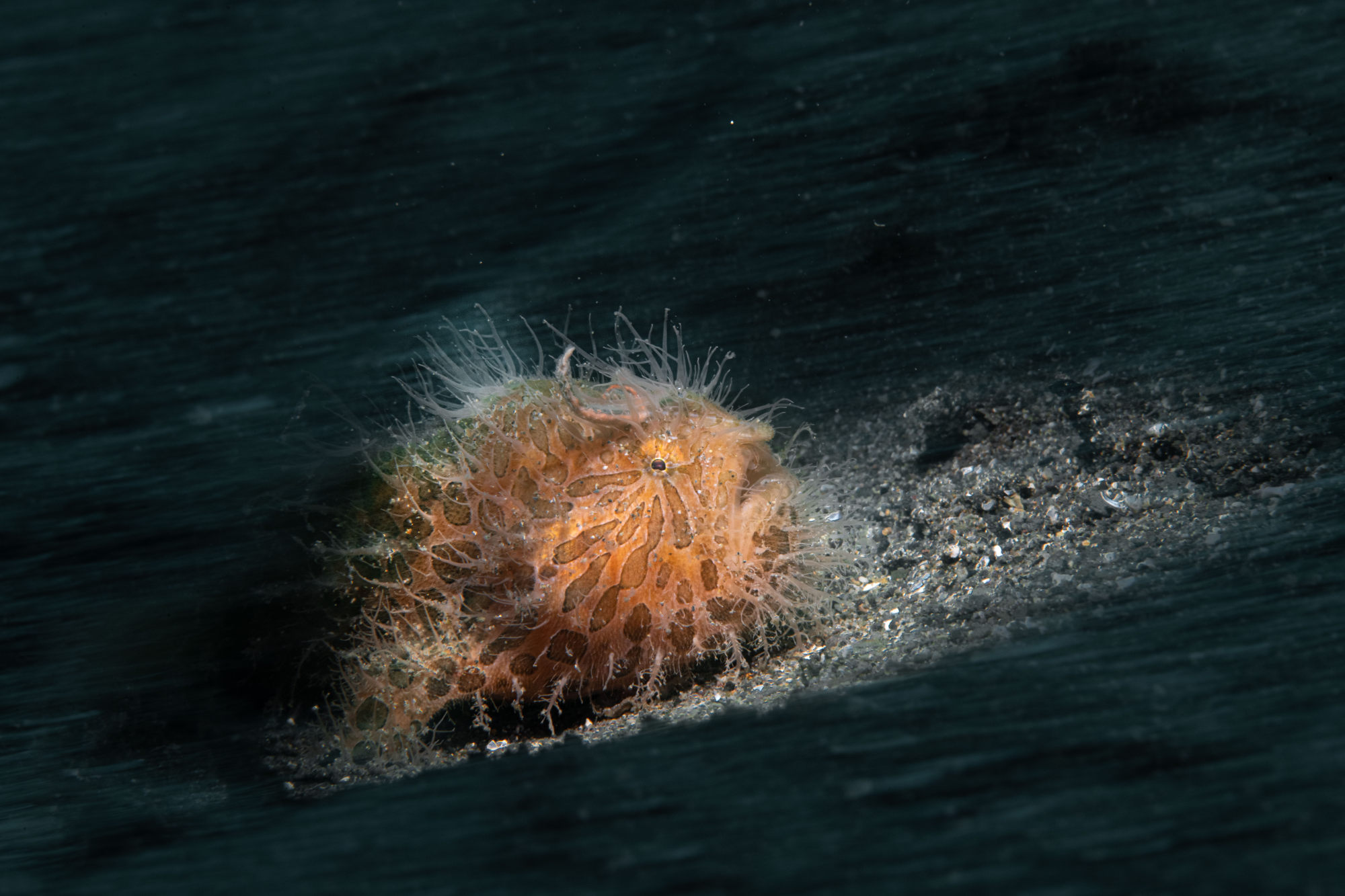 He plans trips to between 12 and 14 destinations every year. He recently returned from Indonesia, where he guided 20 divers, and is planning an excursion to the Galapagos Islands.
"After that, I'm going to Thailand, Philippines and Mexico in May," he says. "I have built a very good community." Nearly 200 people sign up for his expeditions regularly.
The Galapagos, which is a Mecca for divers, is one of the most sought-after diving destinations, he says. But it's expensive. Each diver may be spending up to US$10,000 in flight bookings and diving costs.
And diving conditions are harsher than anywhere else in the world, he says. "There are strong currents and imagine your entire field of vision filled with hammerhead sharks."
Diving in a group provides safety and the trick is to understand how to remain unfazed when confronting the creatures of the deep, he says. Sharks are rarely aggressive in the deep sea, so he tries to get people to relax, slow their heart rate and swim with languid strokes, and to enjoy these special encounters.
If still photography is challenging underwater, shooting a video can be even more so, says 47-year-old Sumer Verma. The award-winning underwater videographer divides his time between Mumbai, the Lakshadweep Islands and the Andamans, all in India, and is a partner in the dive school Lacadives.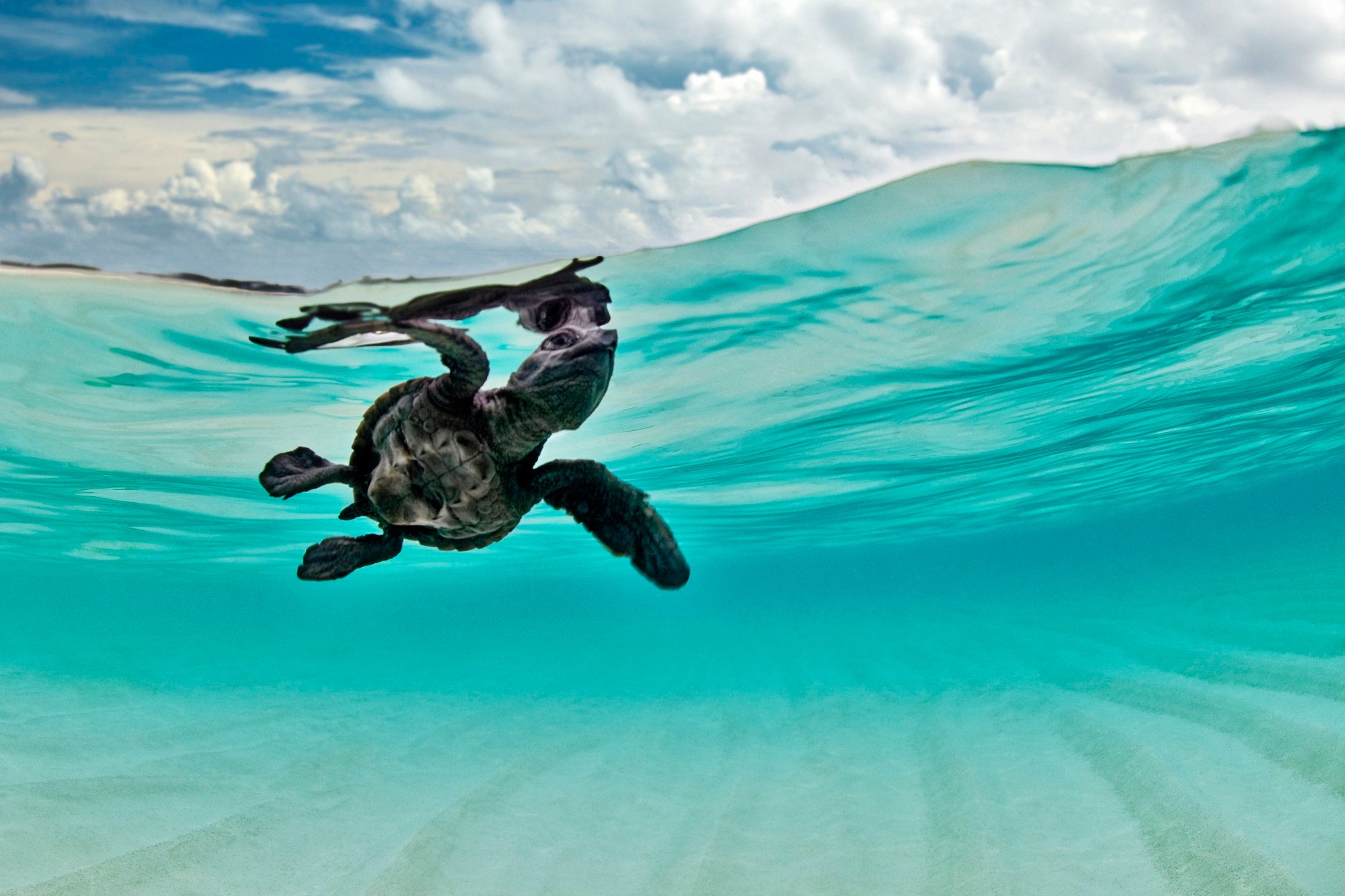 His expertise in underwater videography grew from his love of the ocean and a desire to create awareness about its splendours. A documentary he shot on India's little-explored Lakshadweep Islands won an award at a national film festival in New Delhi in 2006.
Since then, he's dived at almost all of the world's top locations, although he still dreams of diving among the soft corals of Fiji and the humpback whales of Tonga, he says.
In addition to guiding expeditions, Varma has built a career shooting underwater scenes for India's vibrant cinema industry – both Bollywood and films made in southern India.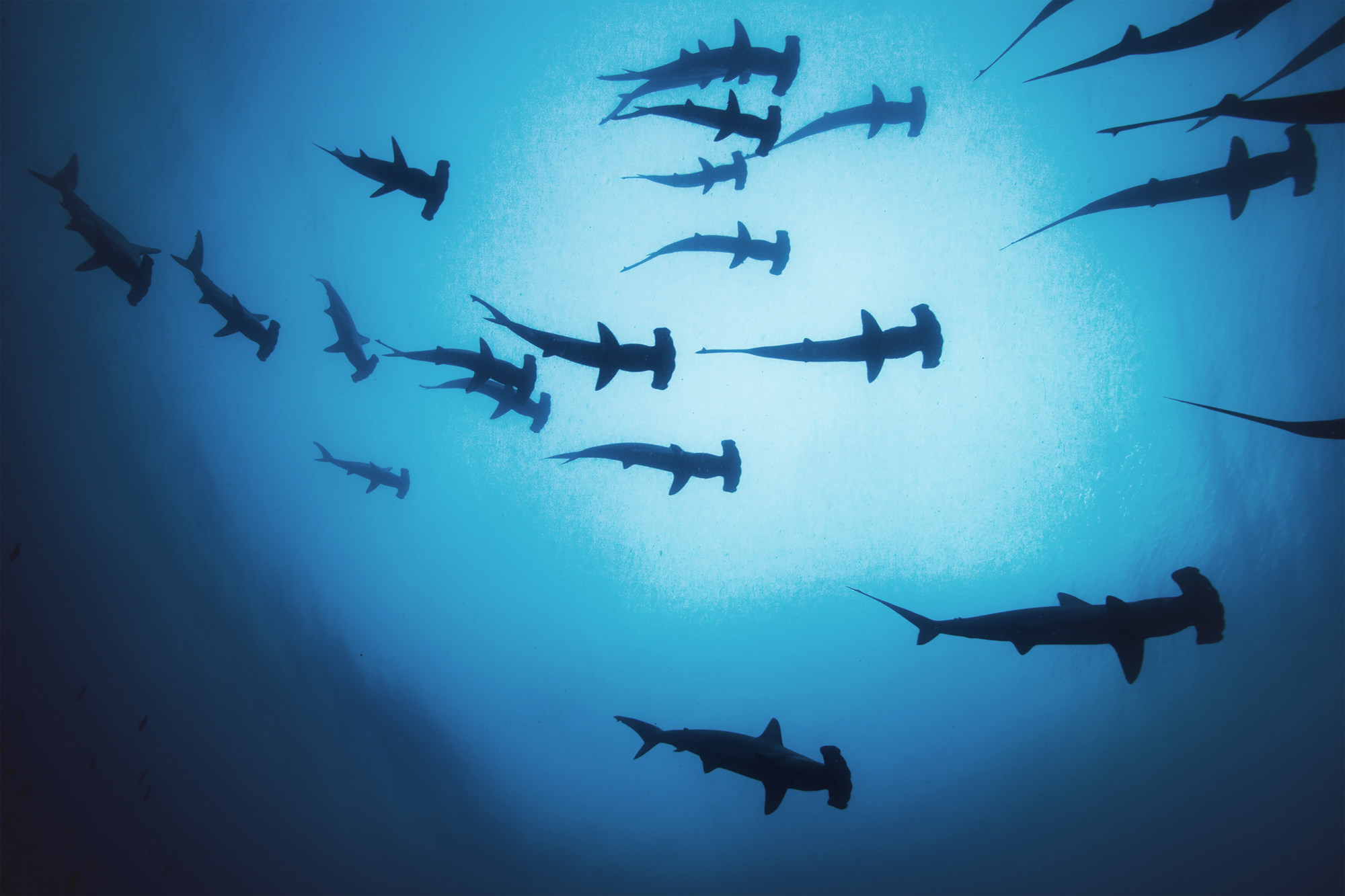 One recent film project involved producing underwater shots for the global blockbuster RRR (Rise, Roar Revolt).
Many of the ocean shots seen in movies are actually filmed in swimming pools. "That's the magic of cinema," Verma says. "We shoot with blue and green screens, and experiment with lighting to create that ocean-like effect. It's great fun."
Among the scenes he's shot underwater are those with actresses floating in elaborately beautiful dresses (one of which made it onto the cover of Vogue India) and, recently, an actor swimming alongside a horse (the scene was shot in a pool) for an upcoming movie whose name he refuses to disclose.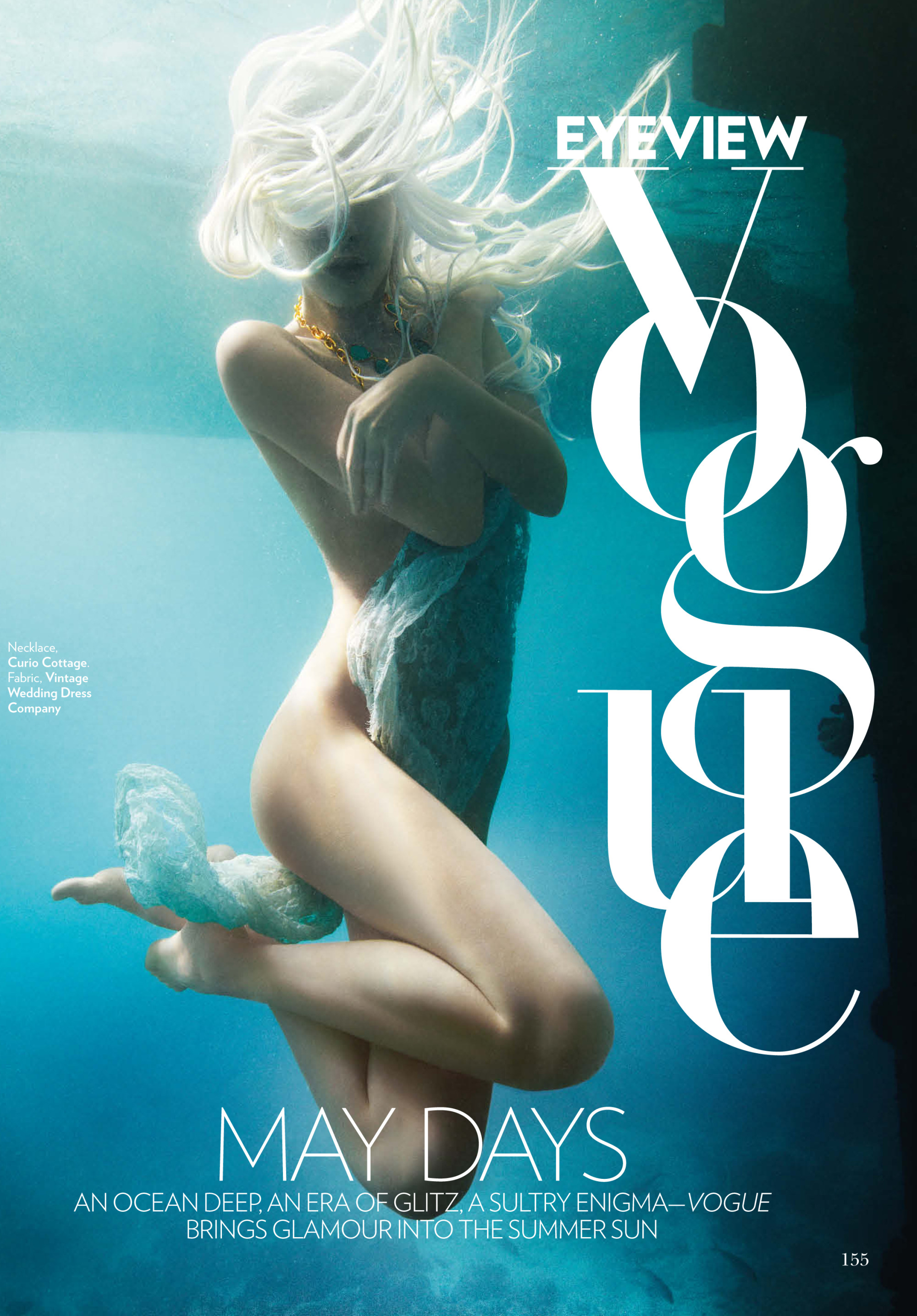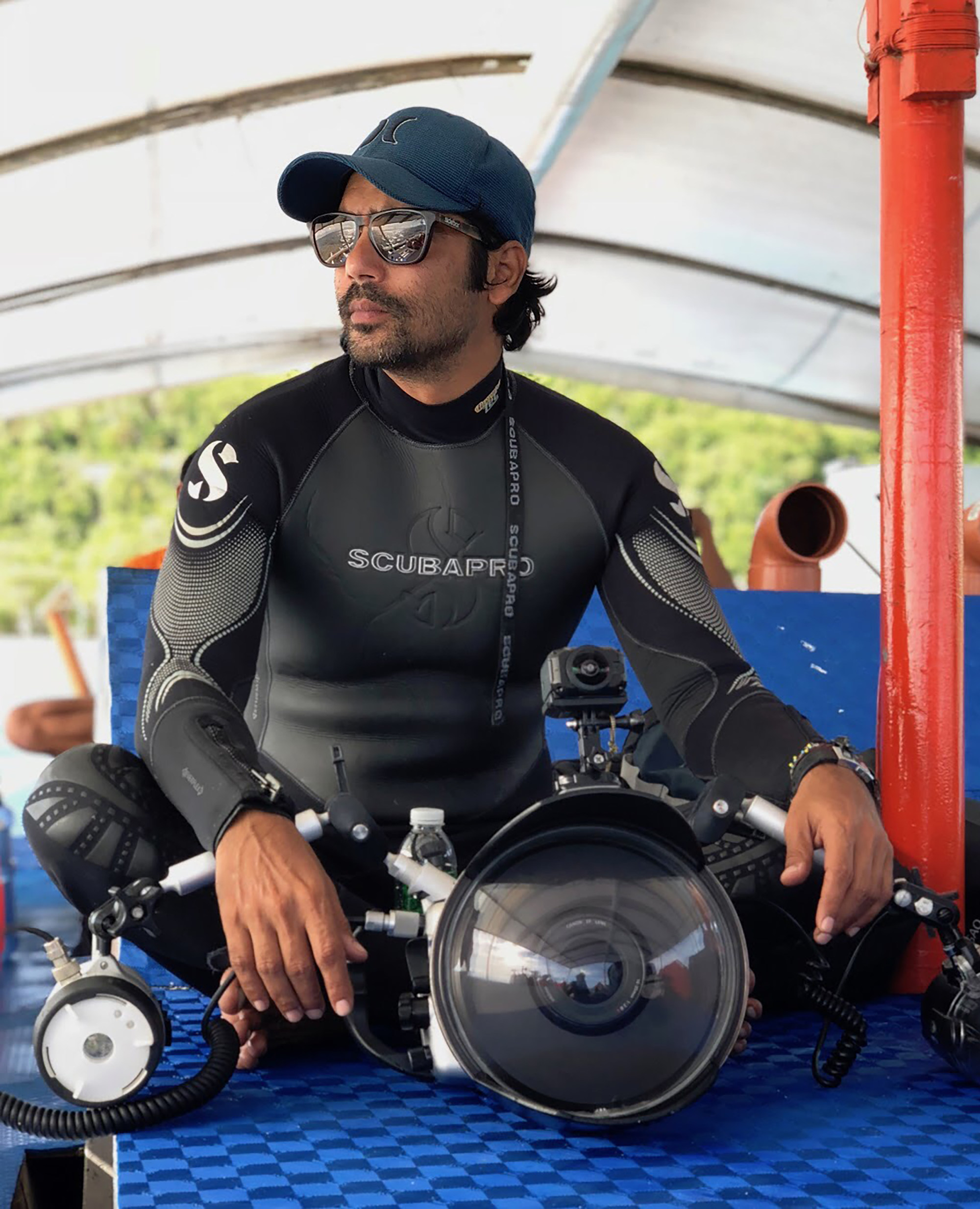 He has even photographed a swimming elephant: Rajan, one of the last of a group of logging elephants in the Andaman Islands.
"When I photographed him, he was living in retirement [logging was banned in 2002], swimming in the ocean with ease and joy, and sought out by photographers from around the world," Verma says.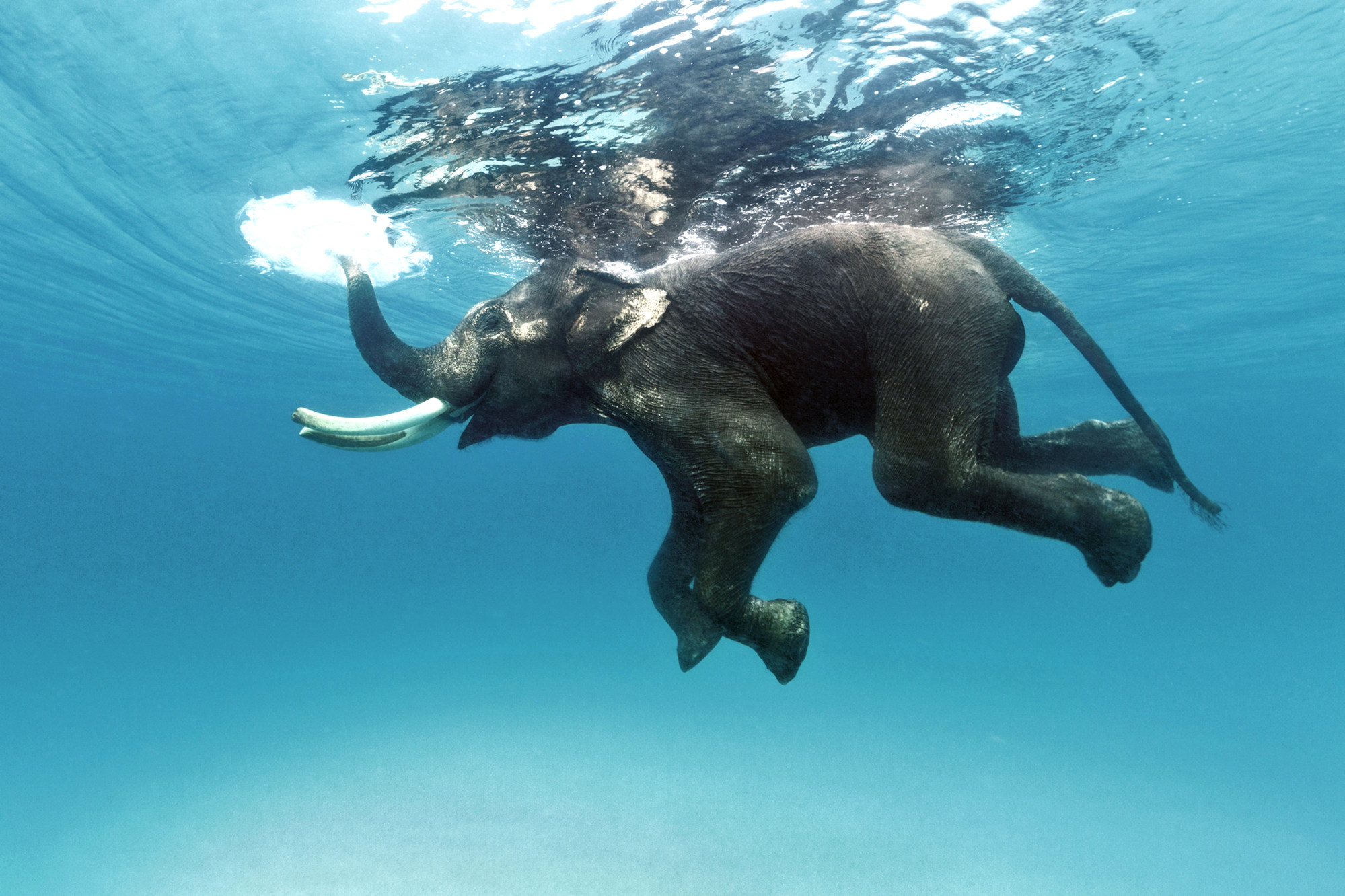 When it comes to photographing the wealth of the ocean, mankind has only scratched the surface, the photographers feel, but as a younger generation takes to the challenge, they believe that's set to change.
"Underwater photography can help open eyes and minds," Lorenz says. "We bring to light the threats that the ocean faces and things people still don't know about these marvellous creatures."