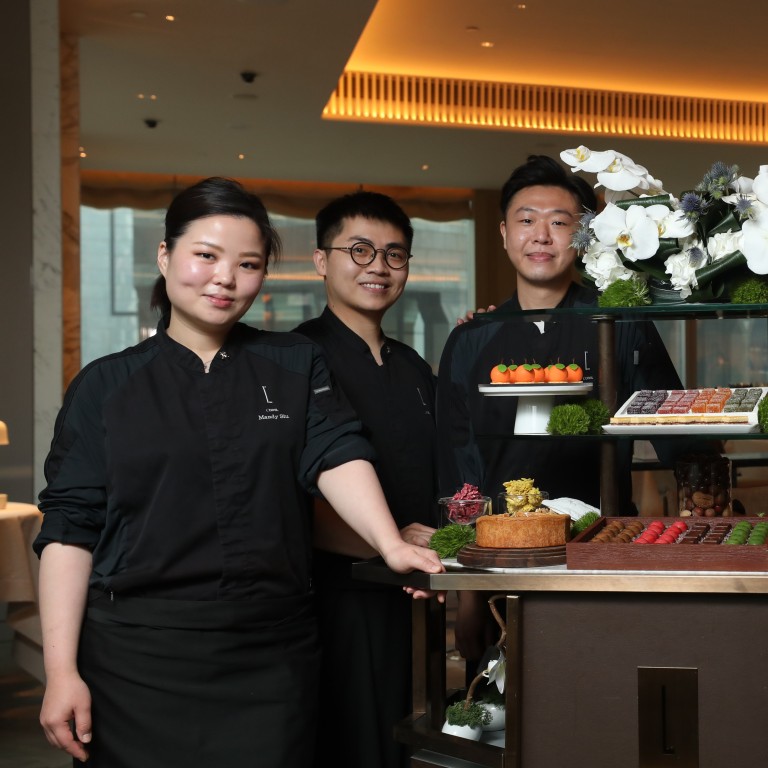 Best pastry chef – Mandy Siu Yuen-sang: The sweet taste of success at L'Envol, The St. Regis Hong Kong
Pastry chef Mandy Siu is behind the exquisite French-inspired desserts at L'Envol
She studied cooking at the Vocational Training Centre in Hong Kong before working in some of the city's top restaurants
Her desserts are deliciously light yet complex, making the most of seasonal flavours, with each new dessert taking weeks to perfect as she strives to balance taste, texture, temperature, colour and presentation.
Pastry chef Mandy Siu Yuen-sang, who creates beautifully presented French-inspired desserts at L'Envol, The St. Regis Hong Kong, won 100 Top Tables' Best Pastry Chef award for her delicious and exceptional confections.
"I was surprised and at first I didn't believe I had won," says Siu, who at 33 has worked under some of the world's most celebrated chefs. "Ringo Chan, who won last year, is someone I have always looked up to and now I have won."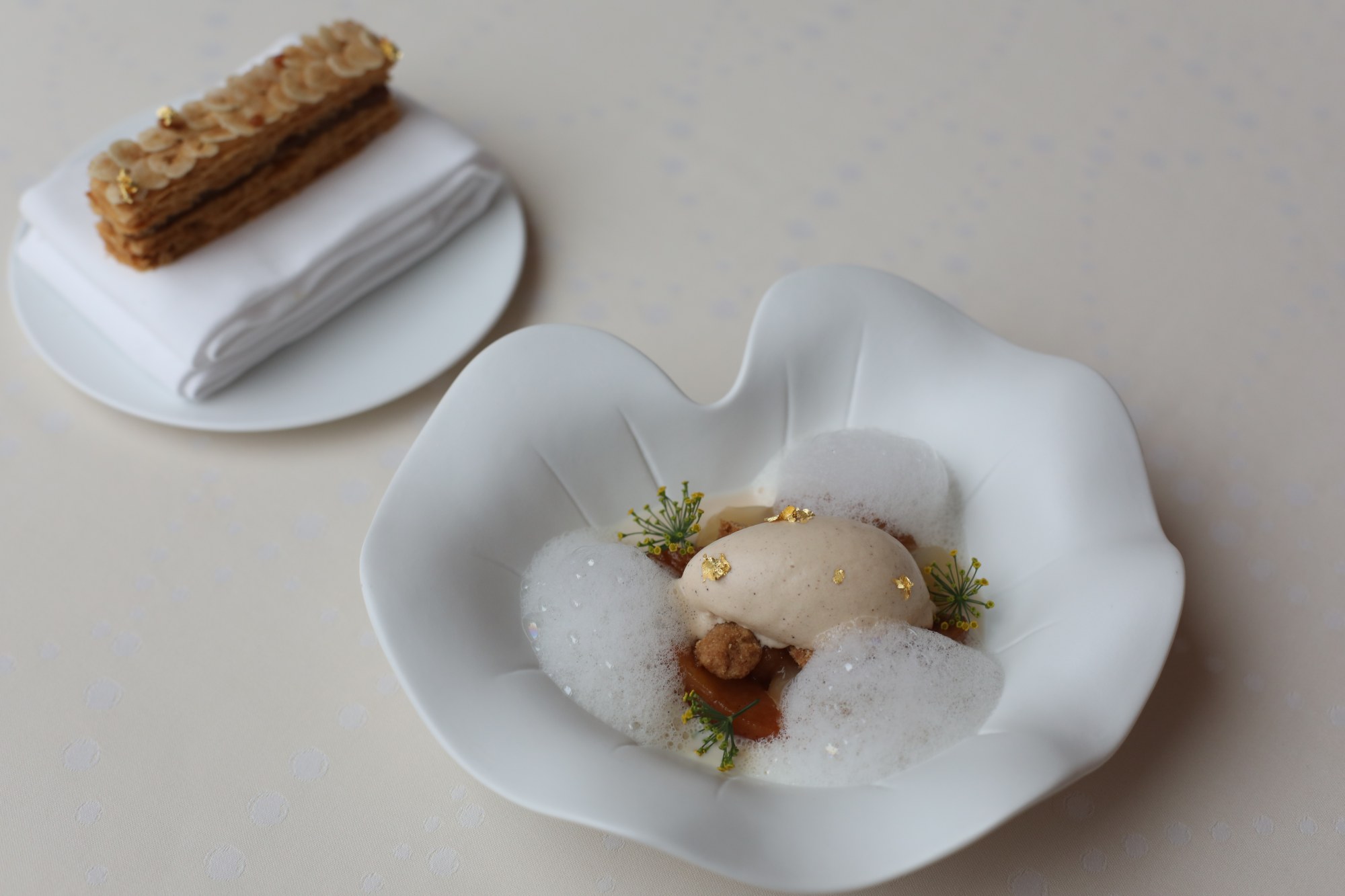 Siu has been cooking since she was a child, taking lessons while still in primary school. "But it was when I was about 15 years old that I fell in love with pastry," recalls Siu, who continually strives to perfect her craft.
"I like Chinese sweet soup occasionally but I love French pastries. I eat them every day because that is what I make every day! I used to go to France once a year before the pandemic happened, as I wanted to stay updated on how cooking styles are evolving, especially with taste and texture. "For example, they use less sugar now but still keep the quality and taste."
Siu studied cooking at the Vocational Training Centre in Hong Kong before working in some of the city's top restaurants. "I chose to stay in Hong Kong after studying, instead of going to Japan or Paris," says Siu. "I was lucky to have a chance to work at L'Atelier de Joël Robuchon in Hong Kong under then executive chef Tadashi Nakamura, who was one of my most important mentors. I learned the skills of a good pastry chef from him. "It was tough. I worked there for two years, and when I look back, that was the time I learned the most."
From there she went on to work at her first hotel, The Ritz-Carlton Hong Kong, as part of the opening team under executive chef Peter Find. "Robuchon was a small restaurant but at The Ritz-Carlton I had to learn to work in a big team. It was new to me, I was excited and young, and I learned how they operated all the six outlets," says Siu.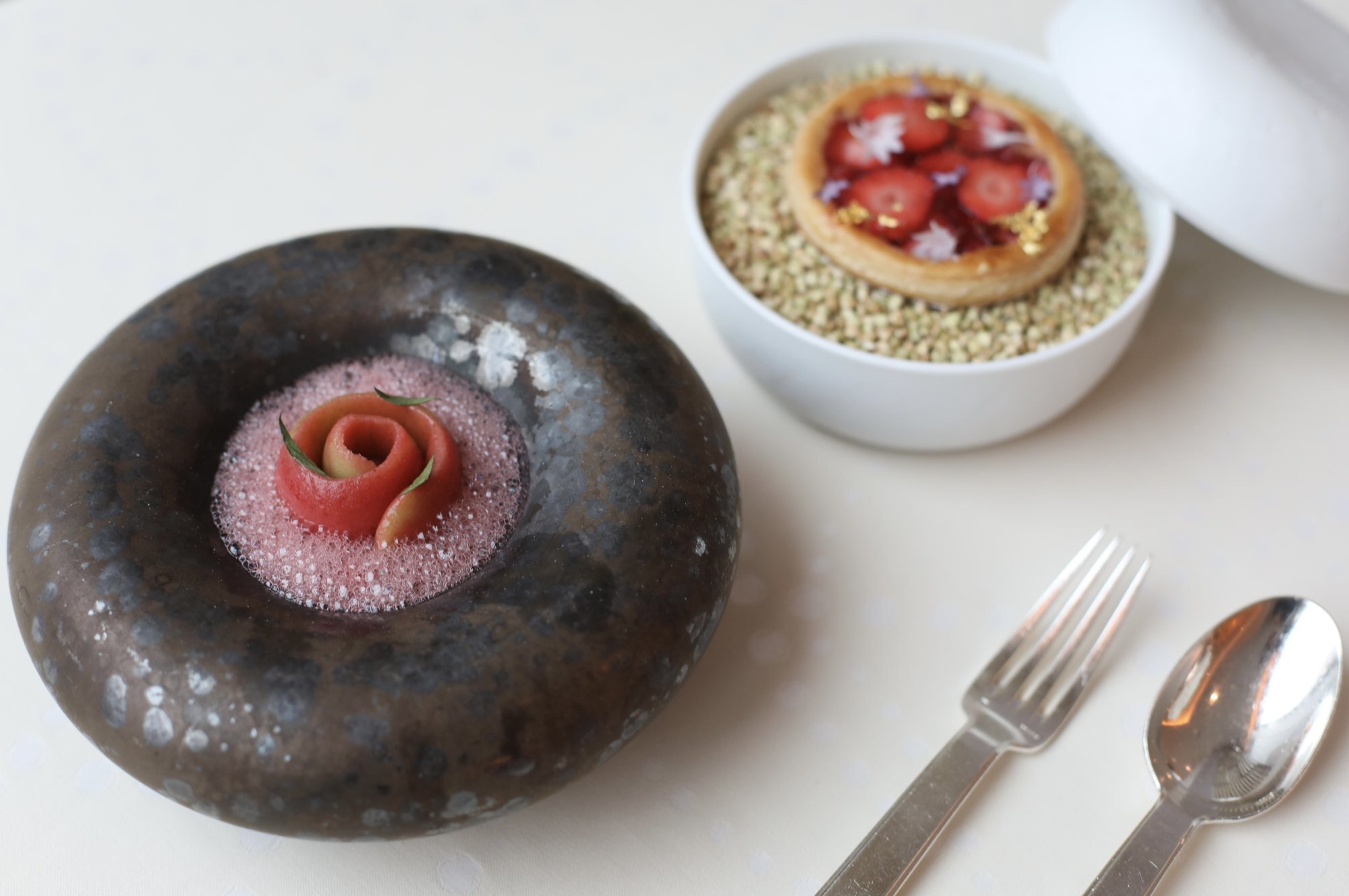 "Every night we had a banquet for 300 to 400 people; even for Lady Gaga, and Coco Lee's wedding, too. I was part of the team. I was in the Chocolate Library learning how to make chocolate. Then I moved to The Peninsula Hong Kong, working under some of the best pastry chefs and chocolatiers in the world at the time. It was there I learned how to use French seasonal ingredients in desserts and how to create a menu."
After four years she left her comfort zone to go on a working holiday in London and joined the two-Michelin-starred Dinner by Heston Blumenthal at the Mandarin Oriental.
When she returned to Hong Kong, she gained more experience, working in bakeries like Dominique Anse as part of the opening team, before joining L'Envol at The St. Regis.
She now has a team of pastry chefs creating new seasonal desserts every few weeks. "Some of my desserts are inspired by elements in nature, like from soil, flowers, herbs, spice – I put some herbs and spice in my desserts. "One of my desserts is called choco cep. It is milk chocolate blended with cep – a kind of mushroom, and I pair it with a smoked ice cream and crispy twirl, and it is sprinkled with cep powder. You can smell the flavour of the cep with the chocolate, it gives a more earthy taste and depth to the dessert, which I like."
Although she has accomplished a lot, Siu says she still has a desire for new challenges, and to keep learning. "I know about fine dining but I would like to do banqueting, leading big teams. It is tough and challenging. I want to learn to organise and manage and how to cooperate with different teams," explains Siu. "You have to think in advance, making sure there are no mistakes – it's not easy."
See more of 100 Top Tables 2021
here