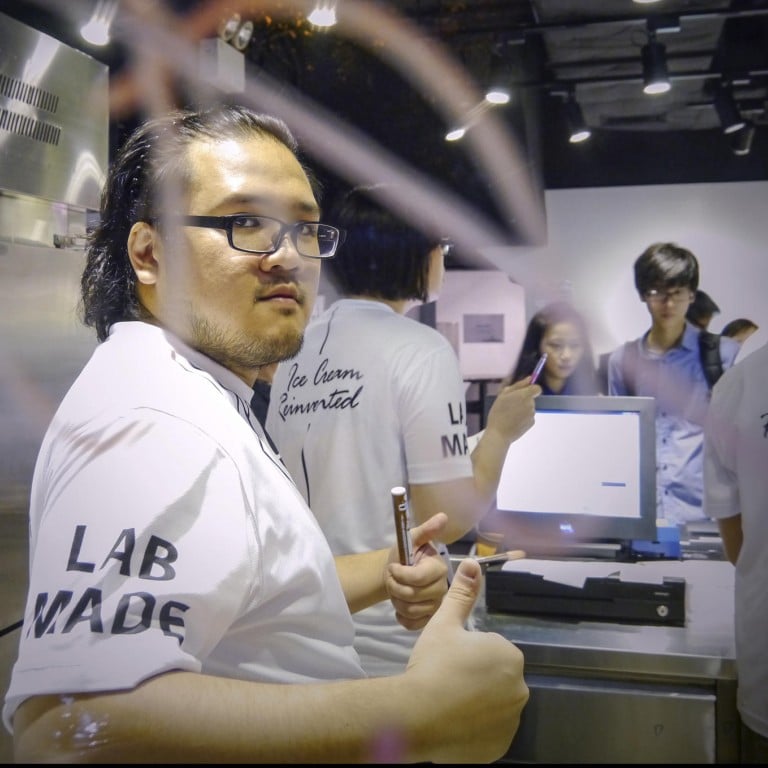 I know a place: Ronnie Cheng, Co-founder of Lab Made
I adore Hong Kong-style comfort food. This is reflected in Lab Made's signature flavours: custard bun, Chinese purple rice dessert and Hong Kong crispy toast.
For a no-frills meal in a hurry, I run the few steps from our Brown Street outlet to (24 King Street, Tai Hang, tel: 2890 9129), where my favourite crispy fried chicken leg and four treasures (sausage, fried egg, pork chop and ham) mixed with instant noodles are always there waiting for me.
I have indefinable feelings towards (47-49 Parkes Street, Jordan, tel: 2730 1356), probably because I started eating their food when I was little. It is a must-go local food destination when friends visit Hong Kong for the first time.
I like to do that to my friends from England, as I want to show foreigners an efficient service system within a chaotic crowd.
Of course, I would encourage them to dive into classic stuff like scrambled eggs, toast, steamed milk with eggs, macaroni with ham or char siu, and milk tea.
Having lived in London for 11 years and worked as a pharmacist there, I grew to love the traditional English breakfast. There was a shop where they served my perfect version; it was costly but worth the trip. So far, I haven't found one place here that can rival this distinctive taste embedded in my food memory, so I end up cooking my own version.
Not long ago I came across a somewhat satisfying one in (19 Fuk Lo Tsun Road, Kowloon City, tel: 2716 3378). The all-day breakfast there has my favourite hash brown potatoes, and I add smoked salmon. The casual vibe is soothing and the dish is reasonably priced.
If I am in the neighbourhood, I might drop by (1 Lung Kong Road, Kowloon City, tel: 2382 2822) to visit my classmate, who is the son of the owner, and have a few bites of their succulent beef patties.
I also love their curry beef brisket and lamb curry, which I often eat with fried rice.
When my partner and I feel like Japanese cuisine, we head to (4/F Prosperous Centre, 1 Knutsford Terrace, Tsim Sha Tsui, tel: 2366 2999). I really enjoy the tranquil ambience and the decor. My picks are the pumpkin mash salad and the robatayaki selection of many meats, seafood and vegetables. But my ultimate treat would be the signature Edo-style omelette and chicken skin skewer. Gorging on the silky egg rolls and the delicious yakitori is a guilty pleasure.
As told to Grace Wong
This article appeared in the South China Morning Post print edition as: I Know