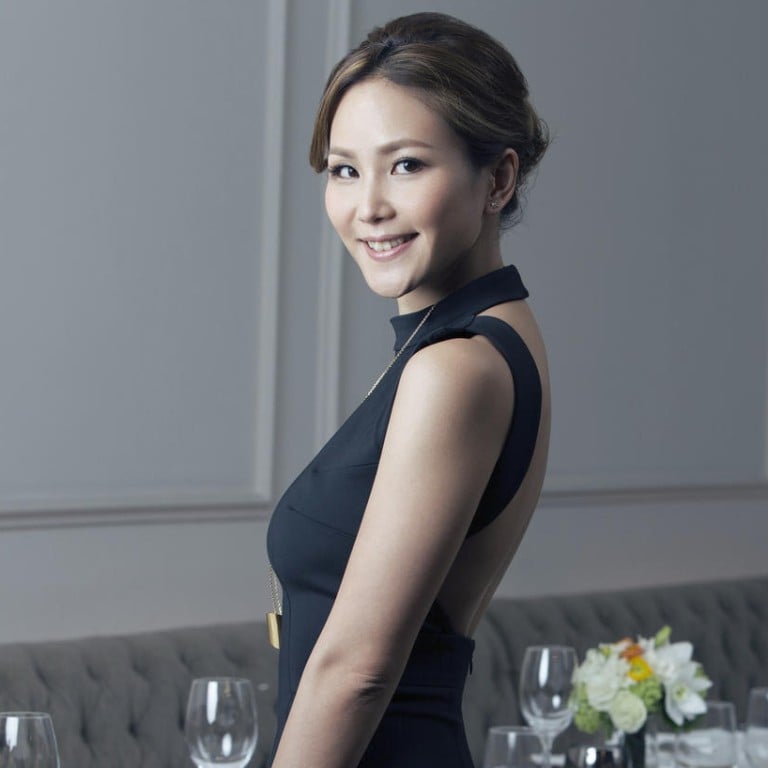 Tate Dining Room chef Vicky Lau's favourite Hong Kong restaurants
At Tate, I regularly modify my menu and like to incorporate seasonal Japanese ingredients. Japanese suppliers have the utmost respect for nature's offerings. As a result, Japanese cuisine is one of my favourites.
(101/F International Commerce Centre, 1 Austin Road West, Tsim Sha Tsui, tel: 2302 0222) is my first pick for an excellent meal. The chefs cleverly present old-style recipes with fashionable twists and great attention to detail. The seasonal ingredients used in the dishes are exquisite.
I love Chinese cuisine, Chiu Chow to be precise, because I come from a Chiu Chow family. (Billionnaire Royale, 83 Sa Po Road, Kowloon City, tel: 2383 2911) is where I go for Chiu Chow delicacies. Its marinated dishes are authentic with traditional ingredients and methods. I also like the "four treasures", which include deep-fried shrimp balls and seaweed.
I do love Cantonese dim sum, quick stir-fries and noodle soup. A few minutes away from Tate is (68-70A Hollywood Road, SoHo, tel: 2291 0308) where I can quickly fill my stomach with a bowl of terrific beef brisket noodles or wonton noodles.
If I have enough time I like to eat the large and fresh shrimp wontons at (32 King Kwong Street, Happy Valley, tel: 2893 2308).
(shop 12A, Hong Kong Station, Podium Level 1, IFC Mall, Central, tel: 2332 3078) is my choice for a casual, good value dim sum lunch. I can't resist their pineapple char siu bao. I praise their efforts at maintaining standards.
For an upscale Chinese banquet, (shop 3, Newman House, 35-45 Johnston Road, Wan Chai, tel: 2866 0663) is a reliable place with consistent food quality. The best quick stir-fried dishes, however, are often not listed in the menu and you must ask for them in advance. My favourites are the crispy roasted pig and soy sauce chicken. The dim sum is also good.
(18 Kau U Fong, Central, tel: 2555 2202) is a restaurant for those who adore time-honoured recipes and understand the spirit of straightforward, respectful cooking. My must-try item is shrimps steamed with chicken.
In March I went on a three-day business trip to Hangzhou to film my episode for CNN. I was there to learn the cutting techniques and the culinary history of Hangzhou cuisine. I have always been fascinated by Chinese teas and their medicinal applications. I took part in the tea leaf harvest and learned to master Longjing tea shrimp.
At (Hyatt Regency Hangzhou, 28 Hubin Road, Hangzhou, 310006, tel: +86 571 8779 1234 ext 2828) and (399 Longjing Road, Hangzhou West Lake District, tel: +86 571 8788 8777), I sampled a multitude of truly memorable Hangzhou dishes.
This article appeared in the South China Morning Post print edition as: I Know A Place