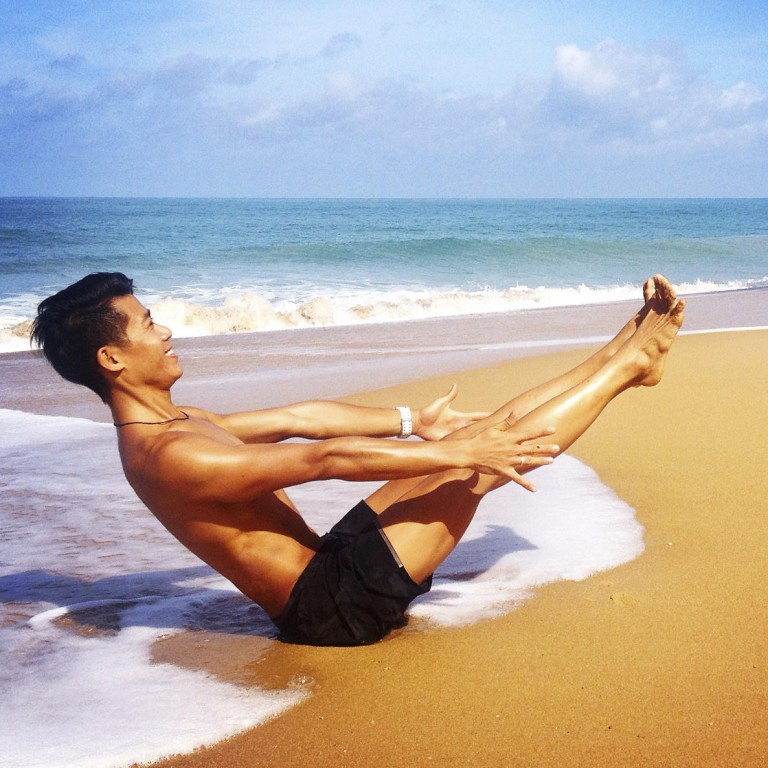 Favourite Hong Kong restaurants of yoga instructor Victor Chau
Chau is a keen home cook. When he eats out, Mexican, Indian and Malaysian places appeal - plus Tsui Wah for special occasions
I cook a lot. Cooking at home is the only way you can be sure about what goes into your dish. I've seen marked improvements in my skin and health after eating my own dishes after three or four years now. I also love baking bread at home with my bare hands. The bread you can get in the market has chemicals in it but I only use unbleached organic wholegrain flour, so bread doesn't have a bad name in my diet.
I also consider myself 95 per cent vegetarian with the occasional nod to seafood. But when I go out, my partner Adam and I tend to go to (several locations, including 1 Upper Station Street, Sheung Wan, tel: 2547 8821) a lot as it has great burritos if you want a hearty meal, and soft tacos for when you want a light snack. I always choose the vegetarian option because I love guacamole and beans.
I also enjoy Indian food, and (2 Tsing Fung Street, Tin Hau, tel: 2566 8411) serves some authentic curry dishes, which remind me of my annual trip to India. The palak paneer is a must-try.
Recently we took visiting friends and families to (11 Old Bailey Street, SoHo, tel: 2521 2033). It serves Malaysian food with a twist. All of the cocktails on offer are great. I always order the salmon tartare and the veggie buns. The beef rendang is also a party favourite.
I'm an ice cream lover and (6 Brown Street, Tai Hang, tel: 2670 0071) almost always tops our favourite dessert place. The liquid nitrogen smoke coming out of their "workshop" as they freshly prepare your ice cream always excites locals and visitors alike.
For a quick business meeting, I tend go to (World Trust Tower, 50 Stanley Street, Central, tel: 2663 2884), where they brew a killer flat white.
For a great guilty pleasure, (various locations, including 15-19 Wellington Street, Central, tel: 2525 6338) serves up some pretty outstanding veggie curry with rice, which can soak up any residual alcohol from my occasional midnight drinks. I am a self-confessed addict of egg tarts and I love the freshly baked ones in my neighbourhood from , (94A Electric Road, Tin Hau).
(Tower 1, The Zenith, 3 Wan Chai Road, Wan Chai, tel: 5465 2000) makes some creative French cuisine and we find ourselves revisiting again and again. Meat eaters might want to try the steak for two, whereas I usually go for the seafood option.
This article appeared in the South China Morning Post print edition as: I Know a Place