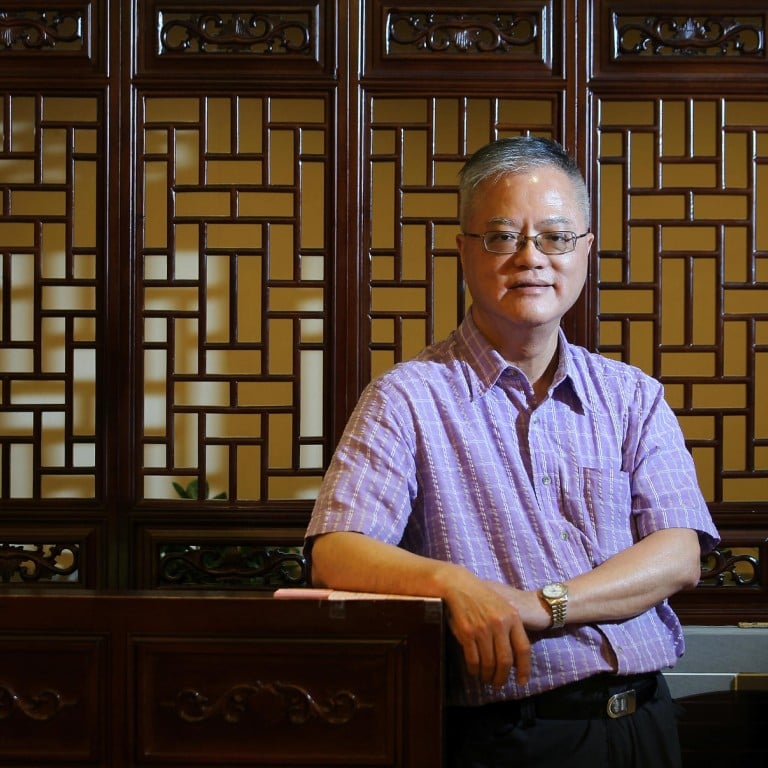 Tung Fong Siu Kee Yuen: a Buddhist veg-out
Strictly Buddhist restaurant finds popular appeal, says Janice Leung Hayes
"A vegetarian diet has always been fairly foreign to Cantonese people," says Peter Pang Yam-kwan, managing director of Tung Fong Siu Kee Yuen, one of Hong Kong's oldest vegetarian restaurants. "For a long time it was really only of interest to Buddhists."
Indeed, the man who started the restaurant, Cho-sheung Au Yeung, was a devout Buddhist with a keen interest in diet. But more importantly, he wanted a place where Buddhists could meet to discuss their beliefs over a meal and some tea.
Au Yeung opened his first restaurant in 1905 on 71 Caine Road in Mid-Levels. It was called Siu Kee Yuen. "The name comes from the [Buddhist text] Diamond Sutra," says Pang. Kee Yuen is an abbreviation of the Chinese name for The Garden of the Benefactor of Orphans and the Solitary, a place in which, according to the text, the Buddha was invited to share his teachings.
As Au Yeung wanted his restaurant to be a place of sharing, he named it Siu Kee Yuen, adding the word for "little" - "as it wasn't as grand as the garden described [in the text]", says Pang.
When he opened his second restaurant, in Wan Chai, Au Yeung named it Tung Fong Siu Kee Yuen - or Siu Kee Yuen of the east - to denote its relative geographical position. In 1965, the Wan Chai branch was moved even further east to the current location, and in 1986, due to the sale of the building, the original outlet on Caine Road closed.
These days, religion isn't the only reason customers go for a meat-free meal. Pang says: "Many people come for health reasons, and even for ecological reasons." While cooking techniques and ingredients have changed - such as reducing the use of oil and salt, and the introduction of black truffles - the guiding principles of the restaurant's cuisine have not. They still serve Cantonese Buddhist food. Not only does that mean dishes are meat-free, but also omitted are pungent or spicy ingredients, such as Chinese chives, garlic, spring onions, leeks and shallots. These foods are believed to excite the senses, thus hindering efforts to stay calm and focused - qualities central to Buddhists. 
Tung Fong Siu Kee Yuen, 241 Hennessy Road, Wan Chai, tel: 2519 9148
This article appeared in the South China Morning Post print edition as: Thin edge of the veg