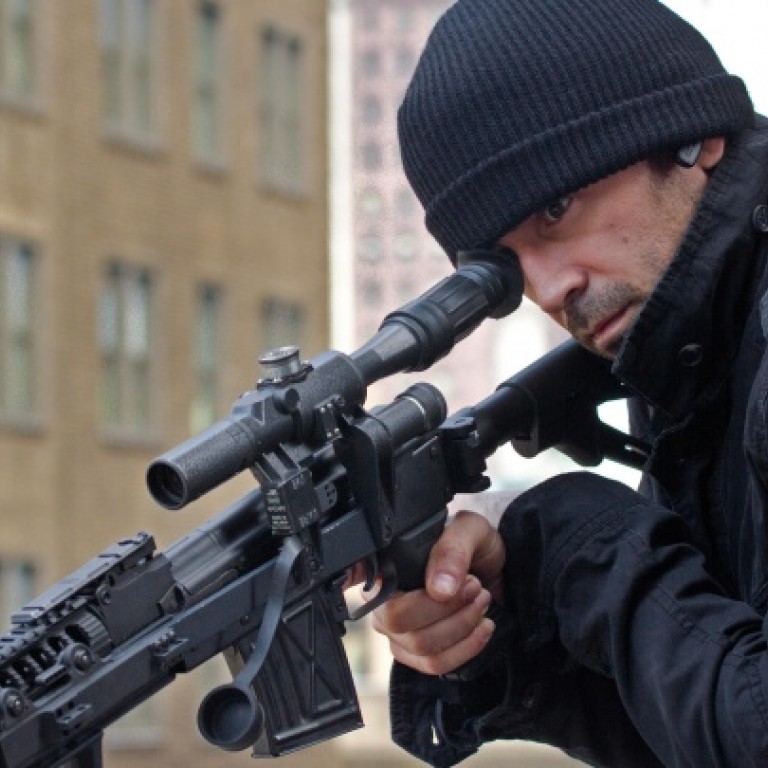 Film review: Dead Man Down fails to break action mould
Dead Man Down
Starring: Colin Farrell, Noomi Rapace, Terrence Howard
Director: Niels Arden Oplev
Category: IIB
is a curious thing. It's an ordinary revenge thriller trying ever so hard to not be an ordinary revenge thriller.
Victor (Colin Farrell) is the right-hand man to a New York drug lord named Alphonse (Terrence Howard), but secretly he is plotting elaborate revenge against his gangland boss for destroying his once-happy life as a family man. Living across from two-faced Victor's sad-sack apartment is disfigured Beatrice (Swedish actress Noomi Rapace), who learns of his scheme and blackmails him into adding the drunk driver who mangled her face to his hit list.
The revenge part is only mildly thrilling. There are lots of cleverer tales about ordinary people outsmarting the brawn and guns of underworld baddies in the name of personal justice.
eschews vengeance as a macho, empowering pursuit. Instead, retribution for Victor is an unavoidable burden. In the austere and almost sullen tone of Farrell's performance, Danish director Niels Arden Oplev - who helmed the original film adaptation of Swedish author Stieg Larsson's - tips his European aesthetics.
is like two films stitched together: a cynical anti-romance drama and a conventional shoot-'em-up action flick.
Oplev's first Hollywood film also is an unusual effort because there are very Hitchcockian plot turns, not to mention apartment arrangements - Victor and Beatrice initially meet by waving to each other from their respective balconies.
More fascinating is Victor's awkward, stilted relationship with Beatrice. The girl with the scarred face and the guy with the scarred soul tiptoe around like two people who've never been on a date. It's certainly not what you would expect from a noir drama, but it is enjoyable to watch these damaged characters contemplating the vagaries of their accidental romance in what is one of the gloomiest Manhattans ever seen on film. Farrell, a once shining star turned B-action regular, has the undercover tough guy role down pat. But his subdued presence is more sympathetic than his younger, cockier screen self, think and .
As for Rapace, there's something right about her in this role. Neither a classical beauty nor a glamour girl, it's easy to see her as a film version of Janis Ian's hit ; a slightly homely lass who gets trampled by life.
The scenes with Farrell and Rapace exchanging tentative looks, uneasy conversation and passive-aggressive behaviour are what gives its unpredictable edge.
Also, try to enjoy the solid supporting names, including Howard, Armand Assante, F. Murray Abraham and an unlikely Isabelle Huppert as Beatrice's cookie-baking, Tupperware-obsessed mum. But do your best to ignore the illogical plot twists and a mindless climax more suited to a sequel.
opens on May 30
This article appeared in the South China Morning Post print edition as: Gunning for the past