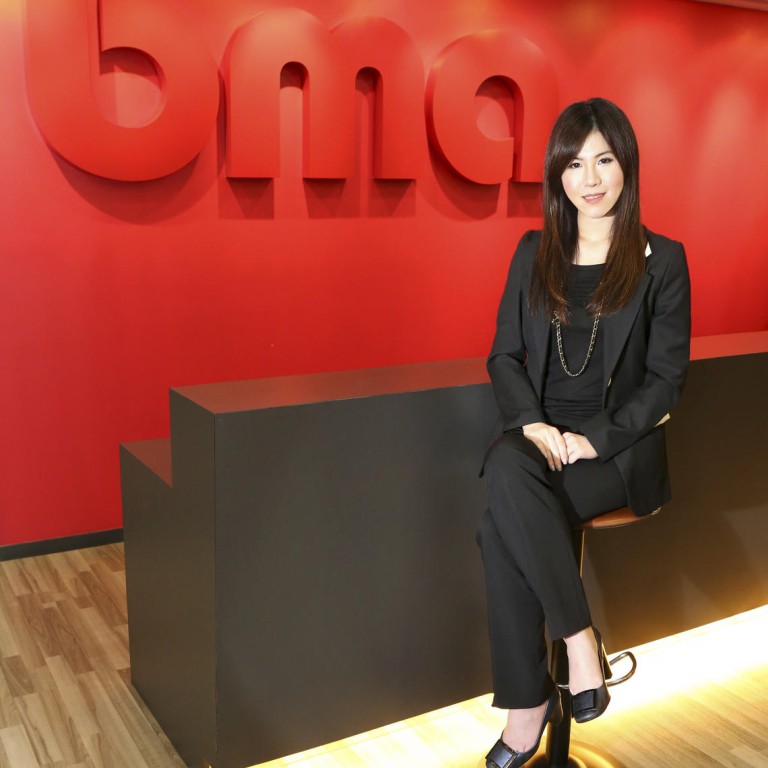 I Know A Place: Cherry Lo, BMA Catering Management
When I dine out, some things are important to me: friendly, professional, knowledgeable servers and a great atmosphere, with enchanting music, lighting and the proper temperature.
I can't resist (1A Whampoa Street, Hung Hom, tel: 2362 1279) palm-sized, hamburger that comes with ketchup, mayo and a slice of cheese. It beats an American burger anytime, especially as it costs less than HK$20.
Italian and Japanese are my two favourite cuisines. At (25 Tung Lo Wan Road, Causeway Bay, tel: 2882 8013) I love the scampi linguine cooked with two types of prawns. It's the most fantastically prepared linguine dish in Hong Kong.
I go to (Hilltop Plaza, 49 Hollywood Road, Central, tel: 2815 0455), where I can enjoy quality sashimi made from fish delivered daily from Tokyo.
If you love Japanese hotpot, (22/F, East Point Centre, 555 Hennessy Road, Causeway Bay, tel: 2831 8989) is highly recommended. My pick is the A5 wagyu from the hotpot set. The house-made dipping sauce is an ideal match for the Kagoshima wagyu. My favourite part is when the server adds rice to the soup base and it turns into congee. It's a good place to eat and hang out with a large group of friends.
For a splendid casual meal, (7/F, JW Marriott Hotel, 88 Queensway, Admiralty, tel: 2810 8366) is a classy chill-out spot. The fish can be grilled, pan-fried or battered, and comes with a choice of mashed or baked potatoes. I like the grilled whole pomfret. It's impeccably cooked and seasoned.
I have worked in Macau before, and one of my regular stops is (432-438 Rua Cidade de Braga, Alameda Dutor Carlos d'Assumpcao, Macau, tel: +853 2875 1838), an authentic Portuguese family restaurant. I usually order the pica bau beef — strips of beef with vegetables. The vegetables absorb all the flavour of the meat.
(Rua Dois Do Bairro Da Concordia, Macau, tel: +853 2822 2004) serves wholesome fish congee that is a must-try. The simple preparation allows the subtle flavours of the fish to shine through.
(41 Bukit Pasoh Road, Singapore, tel: +65 6534 8880) is worth taking a flight just to dine there. Chef Andre uses techniques and flavour combinations that are inspiring. I recommend his signature dish — foie gras with truffle — the absolute pinnacle of the evening. His food always arrives at the table looking like a masterpiece, and it tastes divine.
This article appeared in the South China Morning Post print edition as: I Know A Place