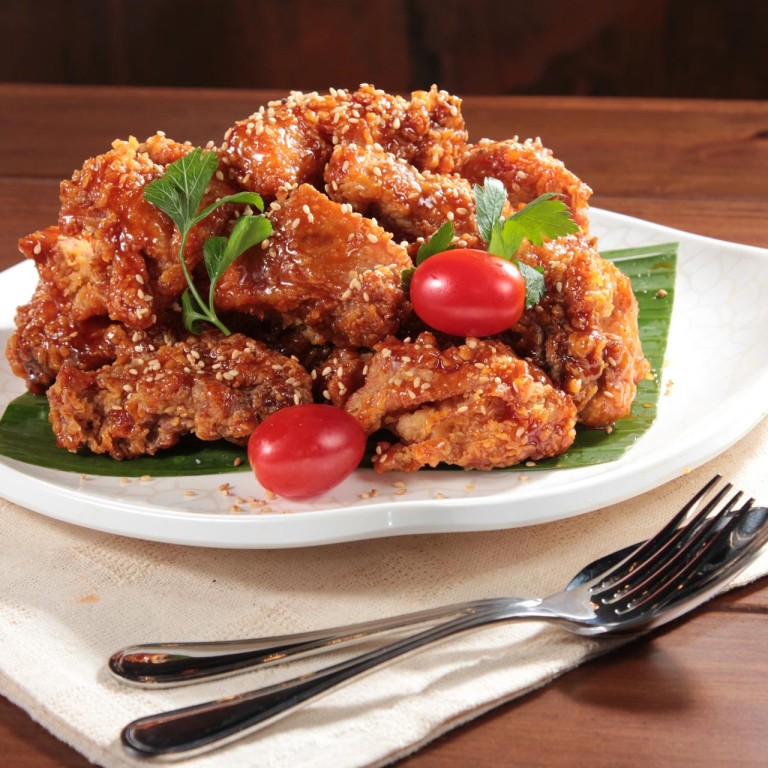 Restaurant review: Uncle Padak, Sai Ying Pun - authentic Korean fried chicken
Korean fried chicken chain Uncle Padak has 10 outlets on the mainland and now it has opened its first branch in Hong Kong.
It's a welcome addition to the clutch of restaurants on the fast-gentrifying High Street in Sai Ying Pun.
The groups of Koreans who happily dine at the 26-seat restaurant are testament to the indigenous flavour and superb quality of the food. Beer-swigging diners throng the restaurant on an otherwise quiet Thursday.
The deep-fried chicken dishes are served in large portions for two to three people, and the sweet and spicy version (HK$178) is garnished with shredded green onions.
The deep-fried Korean rice cake that is served with the dish is a pure delight, with a crisp exterior and chewy interior.
For those who do not like spicy food, there's a boneless soy chicken (HK$168) that has a sweet flavour and tender flesh, the result of being brined for a day before cooking. The chicken pieces are all deep-fried, then the sauce is slathered on top.
Unlike other Korean fried chicken restaurants, which generally have rigid menus, customers are able to order combinations. You can also pick parts of chicken for the dishes, such as the wings or thighs, or even the whole chicken.
Among the non-chicken dishes, the odeng soup (HK$68 for two) is a good option. The soup, which contains fish and Chinese radish, is MSG-free and provides a break from the platefuls of deep-fried chicken.
This article appeared in the South China Morning Post print edition as: $100 & UNDER