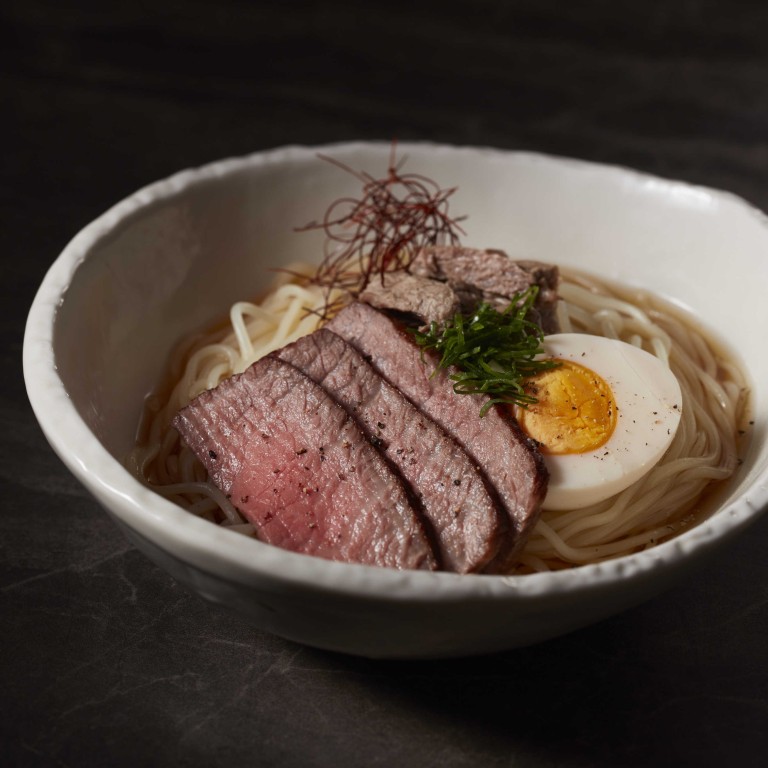 Yakiniku Ishidaya: Premium Wagyu on the grill at this Kobe restaurant
This is the first restaurant outside Japan for Yakiniku Ishidaya, renowned for its authentic Wagyu beef – the premium cuts here are melt-in-the-mouth tender
With restrictions imposed on restaurants, this opening several months ago may have passed you by, but it is definitely a restaurant to visit when you are next in Central. It stands out among the many new Japanese yakiniku eateries that have emerged in recent months because of one key element: quality beef. Ishidaya is reportedly one of Hong Kong's few certified Kobe beef outlets – Kobe being Wagyu beef from a specific strain of Japanese Black cattle. So why, you might ask, does that matter?
Well, we found out when we tasted the premium cuts, which were melt-in-the mouth tender. This is the first outlet outside Japan for this Kobe restaurant renowned for its premium and authentic Japanese Wagyu beef, overseen by yakiniku masters who help you grill the cuts. The menu lists more than 20 selections of Kobe Wagyu and other premium beef. It also serves pork, chicken and seafood.
The sleek interior is dark with discreet seating, booths and private rooms. We tried the Ishidaya salad to start (HK$98) and the Wagyu cold noodle (HK$138) in soup which was addictive (I will definitely go back just for this). Then the premium beef cuts started to arrive. The roasted Wagyu thin-sliced (HK$158) was followed by the Kobe rib-eye (HK$688), which was tender and came with sauces, but we didn't even try them as the meat was deliciously flavoursome by itself.
The marbled A5 Wagyu chateaubriand (HK$488) was tender and melted in the mouth, as were the three types of Wagyu on the omakase platter (HK$338), all lightly marinated and perfect with a hint of wasabi. We washed it all down with a cold sake from the extensive drinks menu, which also includes shochu, whiskies, beer, wines and champagne.
Yakiniku Ishidaya
3/F, Century Square, 1-13 D'Aguilar Street, Central
2983 6838