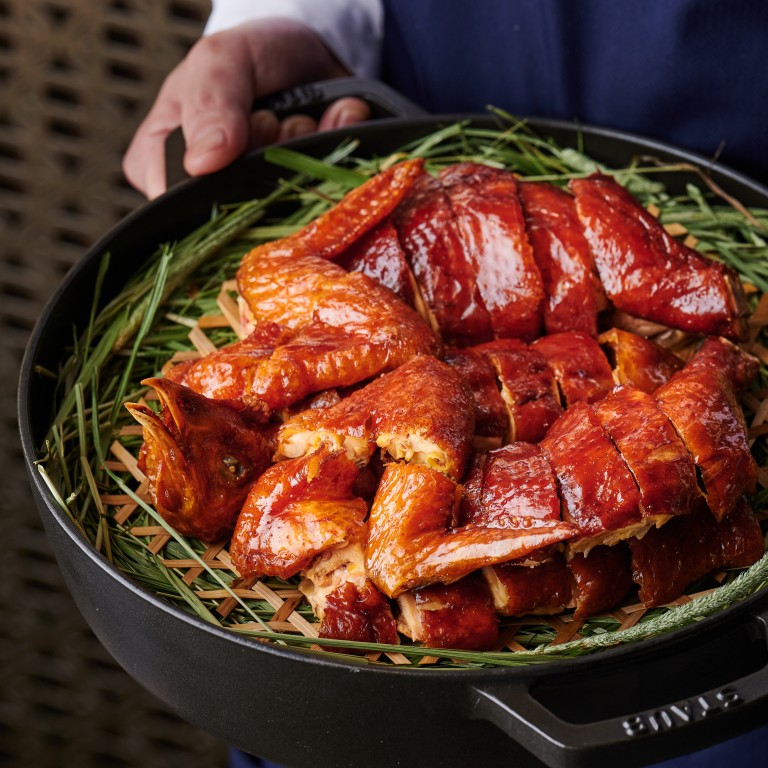 Wing review: VEA's Vicky Cheng reimagines classic Chinese dishes with contemporary flair
Fans of Michelin-starred VEA know all about chef Vicky Cheng's penchant for marrying Chinese ingredients and influences with French cuisine
As a natural progression, he has now taken the plunge into full-on Chinese cuisine with Wing, at The Wellington in Central
Fans of Michelin-starred VEA will be familiar with
chef Vicky Cheng
's penchant for marrying Chinese ingredients and influences with French cuisine. And as a natural progression, he has now
taken the plunge into Chinese cuisine with Wing
, where he reinterprets familiar dishes with a twist in ingredients and modern presentation.
Our chef's menu was spread over 10 courses and desserts (HK$1,580). The house preserved pork belly wasn't as salty as the traditional cured pork and brought out the extra sweetness in the snap peas.
The South African abalone in hua diao yellow wine was deliciously tender while the mala aveyron lamb belly marked a change from the usual rolled pork. The firefly squid with Yunnan chilli and bull kelp was such a hit that we were fighting over the last few pieces. We were also served an extra portion of specially chilled raw crabs with an amazing marinade.
The sweet seafood soup with white pepper and salted vegetables prepared us well for the heavier dishes to come. Cheng amped up the classic char siu with Wagyu beef, which was succulent and juicy. The whole tilefish, which was steamed and then basted, was crispy on the outside but maintained its juiciness.
The chicken oil crab congee was cooked at the table and came piping hot. Like the tilefish, the signature crispy chicken was wonderfully crisp while still oozing juices. Seasonal vegetables and a zingy fish maw rice rounded up the meal before our desserts of refreshing snow gum and mignardises.
We loved that the servings were flavourful and not too heavy, leaving us pleasantly full after 10 courses. Wing Restaurant is certainly one to watch for.
Wing Restaurant, 29/F, The Wellington, 198 Wellington Street, Central, 2711 0063