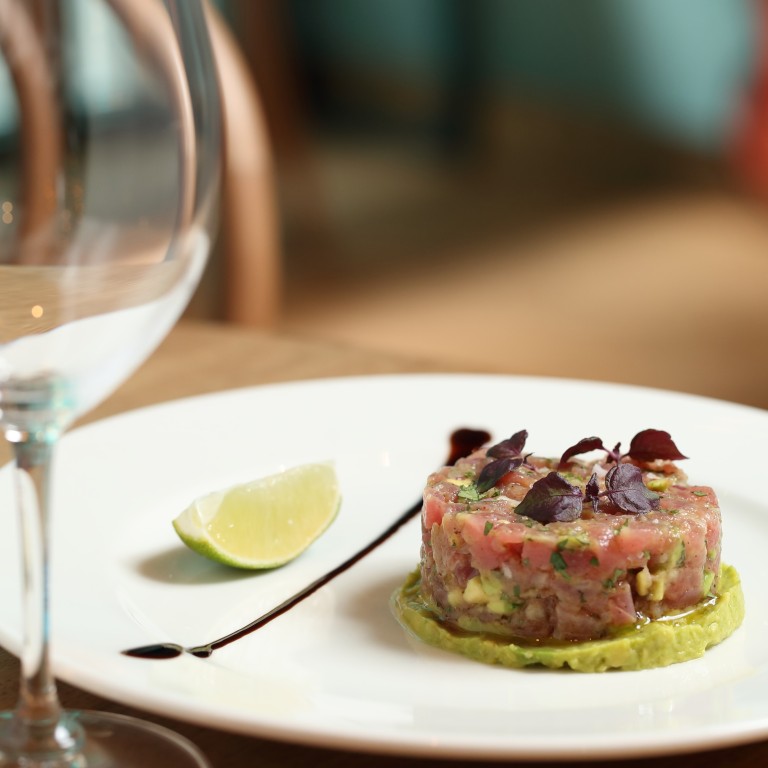 Nissa La Bella review: A taste of the French Riviera at this rustic Sheung Wan restaurant
Sample some Old World charm at this rustic restaurant on Upper Station Street – think lofty ceilings and wide open French windows
The delicious lamb loin was perfectly pink, while the accompanying cauliflower offered a hint of the Middle Eastern influences found on the French Riviera
FARE Food from the French Riviera.
AMBIENCE Lofty ceilings, wide open French windows; the only thing that is missing is the beach and you'd be transported to Nice.
COST The cheapest starter is HK$88 while mains go up to HK$478.
WHO TO BRING Friends, family and anyone else with whom you'd want to share a leisurely chat.
TURN-ONS For our hosted meal, the chef started us with socca, which is oven-baked chickpea pizza. The olive oil and legume work together wonderfully in a pancake form, making it a solid, fragrant version of hummus. Next up is a refreshing haricot and raspberry salad, where the combination of toasted walnuts and acidic raspberries are like summer on the palate.
Next, we dig in to the tuna tartare that is paired up with avocados. A light alternative to the beef version, the fish is given additional zest with a slice of lime and balsamic vinegar garnish.
For mains we were treated to the delicious lamb loin. Perfectly pink and encased in a delicious parsley crust, the accompanying cauliflower drenched in an almond and lemon confit is a fine representation of Middle Eastern influences in the French Riviera.
For dessert we opted for the tarte tropézienne. Fluffy brioche pastry is sandwiched around a decadent orange flavoured cream that conjures up images of Spanish gardens and Earl Grey tea.
TURN-OFFS Oversized capers are used a lot as a garnish. It's a bit of a polarising ingredient that not everybody will appreciate.
DRINKS Signature cocktails are inspired by the Mediterranean, while the wine list is populated by Old World selections from Italy and France.
Nissa la Bella,
10-14 Upper Station St, Sheung Wan, 9549 3882