Woo Cheong Tea House review: innovative turn on dim sum in a colonial setting at Hong Kong's Wan Chai
Gorgeous chinoiserie is the theme here, along with a variety of delectable dim sum offerings and premium barbecued pork. Pair your meal with tea, tea-infused cocktails or even coffee
FARE Upscale Chinese cuisine with colonial flair.
AMBIENCE Housed inside the historic Woo Cheong Pawn Shop building, the decor from the wallpaper to tableware is decked out in gorgeous chinoiserie.
COST All dim sum portions are under the HK$100 mark, while dishes for dinner can set you back around HK$600.
WHO TO BRING Every angle is a picture so anyone who loves posting on social media will love it too.
TURN-ONS We started our hosted meal with a selection of dim sum tasters that included steamed fish dumplings, home-made daikon puffs, pan-seared salmon, and tea-infused home-made tofu. The dumplings were beautiful and fashioned like a goldfish, and we appreciated the briny flavours that weren't overpowered by condiments or mixed in with prawn paste. The daikon puffs were phenomenally crumbly with the aromas of the superior produce shining through.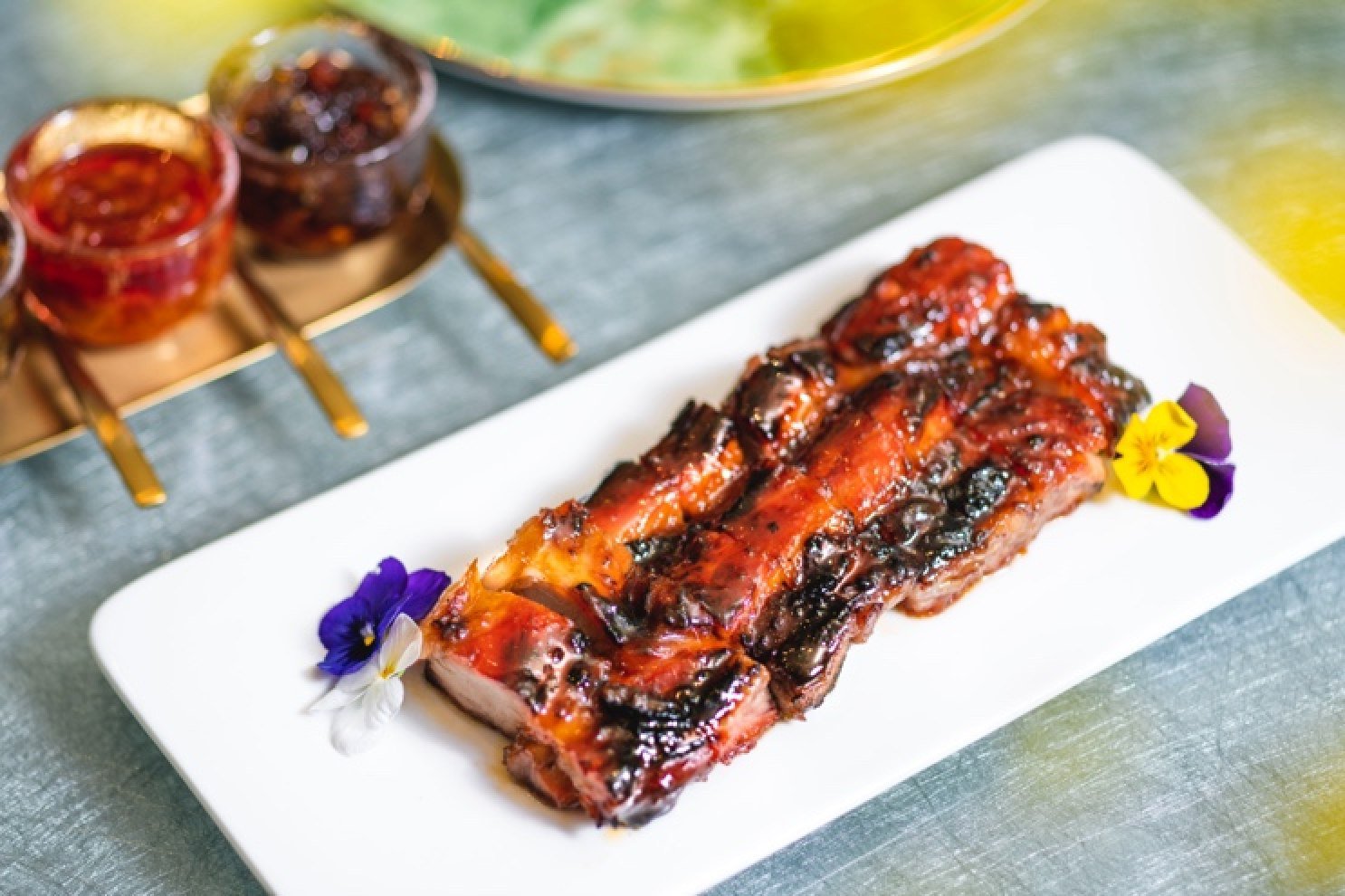 For mains we opted for Woo Cheong premium barbecued pork, sautéed prawn, sweet and sour pork with pineapple, and tea-smoked chicken. The barbecued pork had that perfect bite, with the appropriate level of sweetness, while the sweet and sour pork and chicken dish was prepared with top-level execution. We were most pleasantly surprised by the Bailey's baked egg tart that brought the dish into the 21st century. The irony of a coffee ingredient in a tea-themed restaurant ended the meal on a cheeky note.
TURN-OFFS The main dishes are well executed but we have yet to see the same level of innovation as the dim sum menu.
DRINKS Tea is the name of the game here with several tea pairing menus for dim sum alone. The bar is also known for – you guessed it – tea-infused cocktails.
Woo Cheong Tea House, 1-2/F, 62 Johnston Rd, Wan Chai, 2866 3444