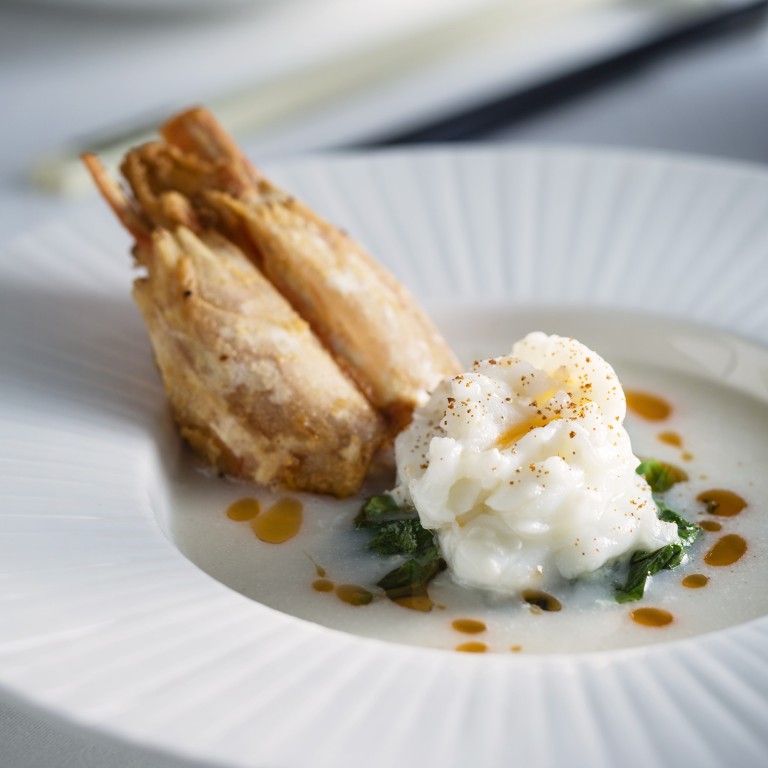 The Chairman review: Traditional Cantonese technique meets the modern world at Hong Kong's Central
While the style doesn't wander far from home, the level of execution and innovation is exemplary, and the stinky tofu here is special
FARE Cantonese technique and execution – but with extremely innovative touches.
AMBIENCE The premises of The Chairman are small, but you'll be glad just to get a table.
COST Small plates can cost up to HK$220 per dish, to a lot of seafood at market prices. Be prepared to spend around HK$1,000 per head to get the full experience.
WHO TO BRING Anyone who loves classic Cantonese fare.
TURN-ONS The style at The Chairman doesn't colour outside the lines, but still displays a level of execution and innovation that exceeds expectations. We started our meal with a crispy fermented tofu with Sichuan chilli or bean paste, and it already knocked our socks off. Those who love the infamous stinky tofu would usually fight the pungent taste before the umami flavours hit the palate. The tofu here has been mixed with spring onions and other condiments and greatly reduces the pungency, and the umami is enhanced with a wafery crisp outer layer. The pork belly slow-cooked in preserved Chinese vegetables was another winner. First, the fat-to-meat dispersion was ideal. Secondly, it was served with a Chinese bun meaning you eat the pork like a sandwich, allowing the rich sauce to be fully absorbed and appreciated. We also loved the king prawns cooked in fish and rice broth – a combination of the best elements of soup and congee.
TURN-OFFS The Sichuan spicy New Zealand lamb belly is crispy with a good kick, but this dish lacked The Chairman flair.
DRINKS The standard variety of teas is available with a wine list that covers Old and New World choices. Corkage is very friendly here, making it worth bringing your own grape.
The Chairman, 18 Kau U Fong, Central, 2555 2202