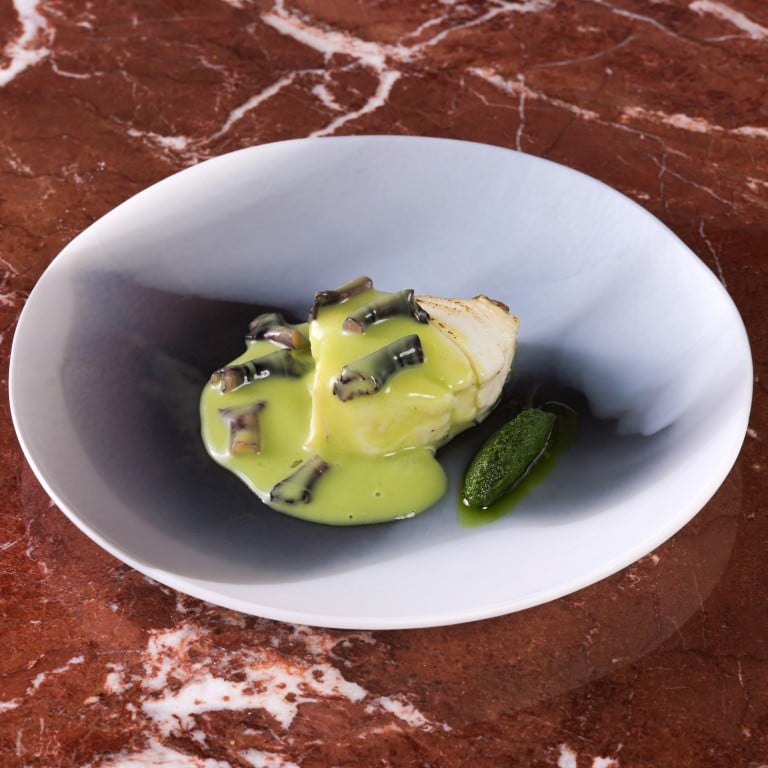 Agora restaurant review: Modern Spanish cuisine interpreted by chef Antonio Oviedo, served in a cosy space for just 24 diners in Central, Hong Kong
If you have a yen for Spanish fare beyond tapas, Agora offers a fine dining experience with a modern twist, based on available seasonal specialities
Tapas bars started taking root in Hong Kong about a decade ago with places like Mesa 15 and Tapeo, but Spanish fine dining establishments have been rare. Agora, then, which opened its doors at Tai Kwun in May, has been a long time coming. The restaurant marks the second collaboration between the JIA Group and chef Antonio Oviedo, aka the dude behind Wan Chai's storming 22 Ships.
A cosy space which seats only 24, including bar seating and a private room, the restaurant offers Oviedo's interpretation of modern Spanish cuisine based on the available seasonal specialities. There are two degustation menus, at HK$1,288 for 10 courses, and HK$1,688 to push it to 11. There is an additional Spanish wine pairing option at HK$850 for an ample five glasses.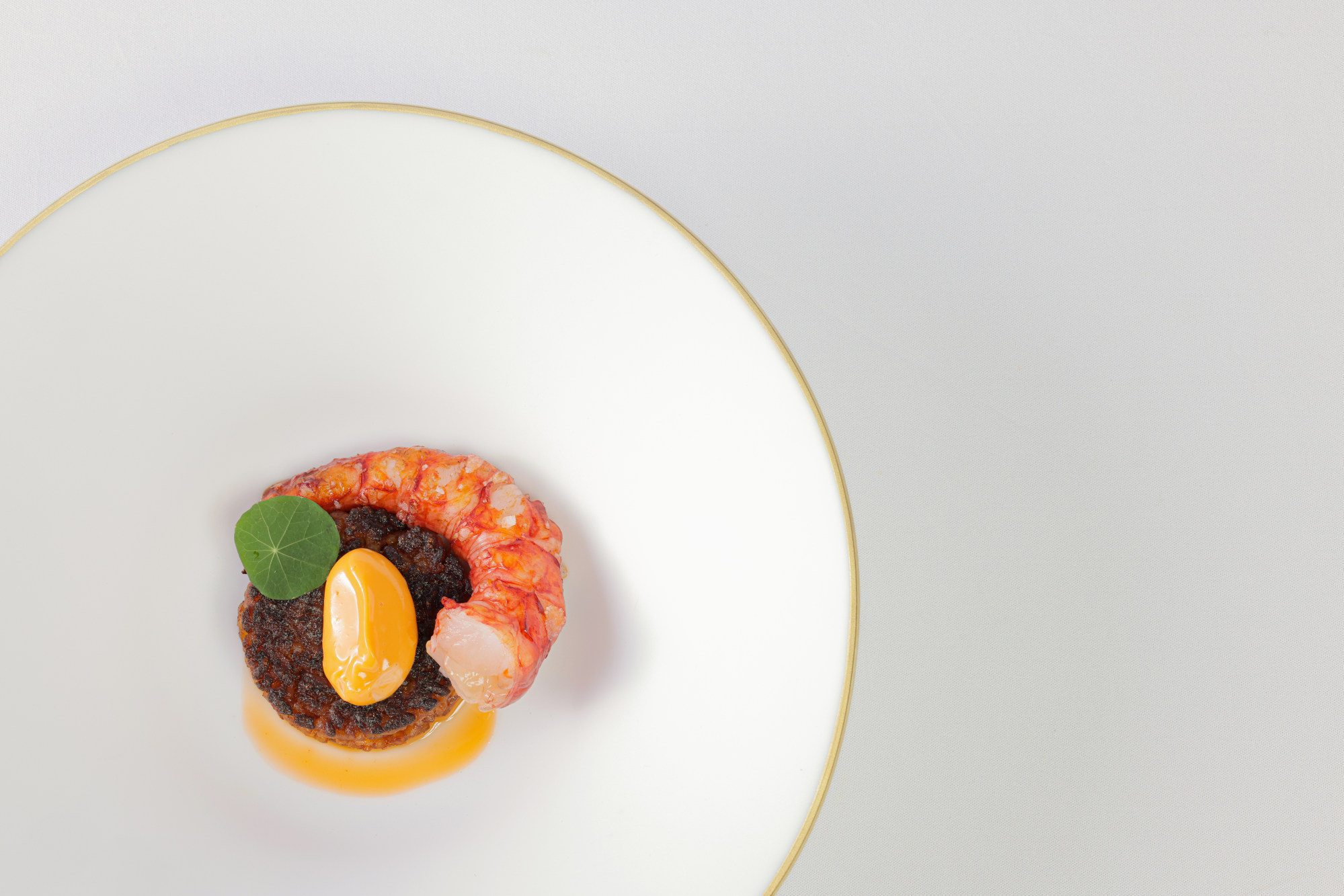 The chilled uni flan topped with a thin layer of ajo blanco, a cold white gazpacho soup, offered an appetising start to the meal. This was followed by two more cold courses – the flat beans with Iberico ham and the white asparagus in gazpacho.
The ingredients got more interesting as we proceeded to the warm dishes – kokotxa fish stew crowned with a generous caviar serving; intestine of the espardenya sea cucumber with green peas and blood sausage; gooseneck barnacles with hake in a salsa verde.
The ever-popular carabinero prawn was plated atop bomba rice paella with a crunchy socarrat crust which reminded us of Chinese claypot rice crust. The contrasting textures of the tender seafood with the crunchy base made it one of our favourite dishes of the night.
The dry-aged txuleta beef was absolutely tender and a great end to the mains. And we just have to mention that the classic candeal bread was some of the best bread we have ever had. Three elegant desserts brought the meal to a close and we left sated and satisfied.
Shop 14, G/F, D Hall, Tai Kwun, 10 Hollywood Road, Central