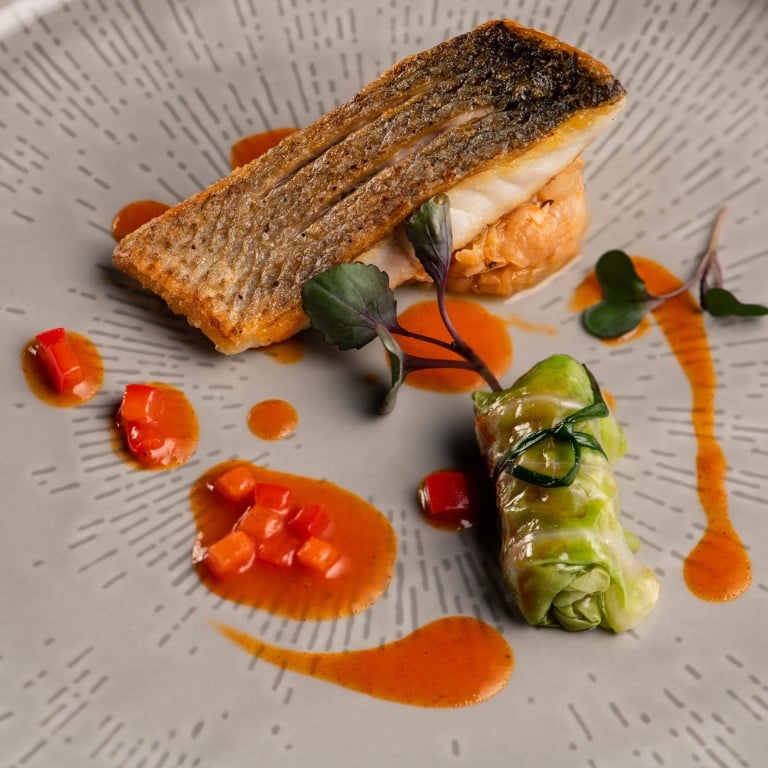 Heimat restaurant review: chef Peter Find's first restaurant in Hong Kong highlights his 'hometown' German specialities along with mainstream favourites
Pretzel and spaetzle are on the menu, but highlights include Koenigsberger Klopse or pork dumpling with capers and gherkins, and Brittany lobster with 58-degree egg
The German word heimat translates into "hometown" in English – a fitting name for chef Peter Find's first restaurant in Hong Kong. The latest addition to LKF Tower, Heimat's menu is mainly influenced by the former Ritz-Carlton executive chef's childhood memories of his native Germany.
Don't expect the usual bratwurst and sauerkraut from the six-course set menu (HK$1,280, plus HK$480-680 for wine pairing). Find has definitely elevated his homeland's cuisine here – although some mainstream favourites such as the pretzel and the spaetzle (a traditional egg noodle side), remain.
The Brittany lobster with 58-degree egg, and a base of potatoes and Frankfurter seven-herb sauce, was a cold, refreshing start to the meal, providing rich textures through the layers. The sweet green pea soup with a slice of smoked ocean trout didn't pack the same punch but did help ease the way into the hot mains.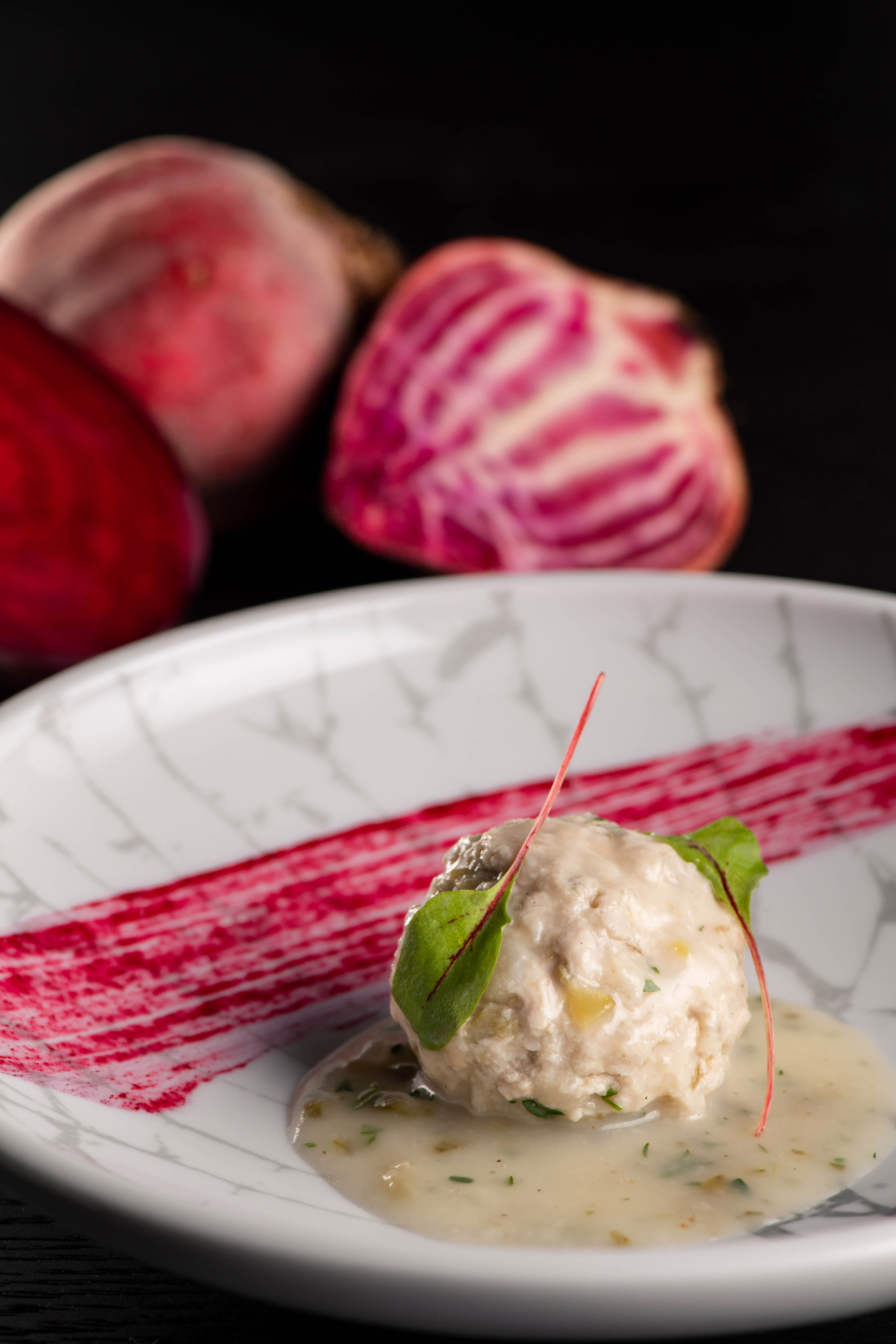 One of the highlights was the Koenigsberger Klopse, simply described as pork dumpling with capers and gherkins. The dumpling themselves reminded us of the Chinese lion's head meatball, here served in a light white sauce. Made from local heritage pork (or with Impossible meat), the dumpling was fluffy and almost melted in the mouth.
The sea bass had nicely seared skin while maintaining the moistness of the flesh, served with a tangy goulash jus and a modern take on the traditional German cabbage. The spaetzle, normally served as a side to meat dishes, sat very well between the sea bass and the prime beef sirloin.
The pear vanilla compote ended the six-course meal satisfactorily, with a gummy bear trolley rounding up the evening – a talking point you certainly don't see often in restaurants.
8/F, LKF Tower, 33 Wyndham Street, Central