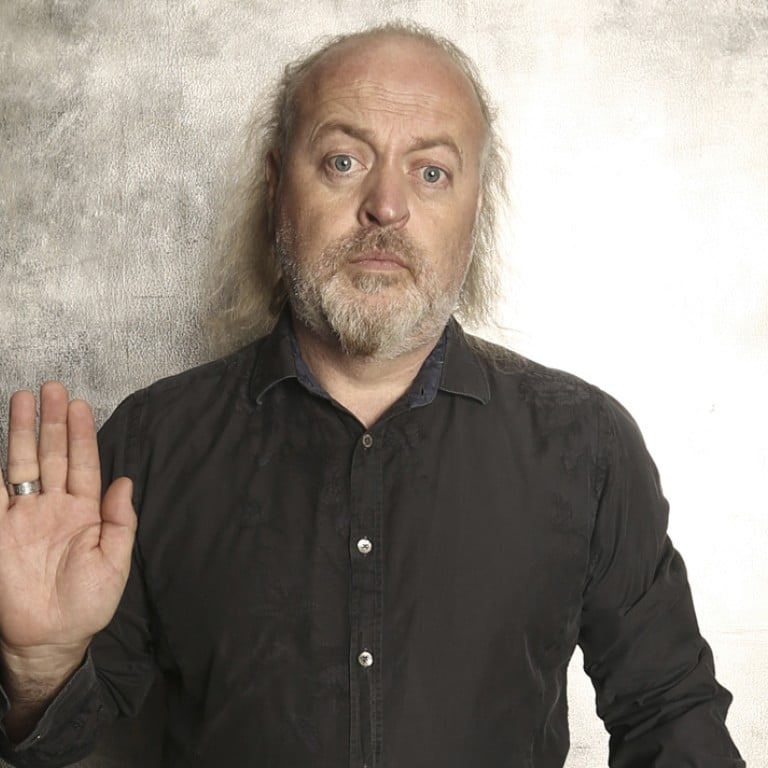 The British stand-up comedian tells Angharad Hampshire about chameleons, underdogs and hitting the perfect pitch
CHILDOOD IDYLLS I grew up in Keynsham, a little town between Bristol and Bath, in the west of England. It was an idyllic childhood, in some ways. Very close to our house was a park with a river running through it. I remember seeing water voles and kingfishers and there was a little stone bridge next to a mill, which we used to walk on and play Poohsticks. The surrounding countryside was very beautiful; rolling English hills and little lanes to explore by bike. My father had an excellent collection of Ordnance Survey maps. I loved the details on those maps; I'd pore over them at night to work out cycle routes. It gave me a love of exploring, knowing the land and appreciating wildlife.
MAGIC MENAGERIE I've carried my love of wildlife into my adult life. I live with my wife and son in west London and our home is a rather large menagerie. It's so stuffed with animals that we're now at full capacity. All our animals are rescue animals – we're a venue for the unwanted, the unclaimed and the injured of the animal kingdom. We've got five dogs, cats, cockatoos, parrots, ducks, chickens, starlings, pigeons, rabbits, fish, an Argentine horned frog, a praying mantis and Madagascar hissing cockroaches. I've got a ball python that lives in my office and a chameleon that lives in the bathroom. I sometimes forget to tell people about the chameleon and then there's these sort of muffled shrieks when they see it looming.
PITCH PERFECT I discovered very early on that I have perfect pitch. I can pluck a note out of the air without hearing an instrument. As humans, there is probably some evolutionary need for it, like to detect a warning cry or a rogue wolf howl in another valley. I could pick out the pitch of the vacuum cleaner or the pitch of an ambulance going past. I learnt the piano and went through all the grades, then went to associateship level and eventually got my letters from the London College of Music. I have always found it easy to pick up new instruments.
FINDING THE WORDS The thing is, I realised I love the spoken word more. Music affects you in an abstract, albeit wonderful way. The spoken word is both more precise and subtle. It's instantaneous and can react more quickly to world events and societal changes. I love the fact someone can tell me what happened during the day and I can go on stage at night and talk about it. I also love the beauty of words in the English language.
STANDING UP ALONE I started off doing gigs in a double act, playing guitar. It's been the instrument of choice for folk singers, stand-ups and entertainers for hundreds of years, so I am carrying the torch of medieval troubadours in some ways. In the mid-90s, I did my first solo show at the Edinburgh Festival. It was unusual because I incorporated a keyboard, which meant I could use classical music as well. This differentiated me from other stand-ups. I carried on with it and it became an integral part of my shows.
LOVE LETTERS In 1987, I met my wife, Kristin, in Edinburgh a month after the festival. I was doing a club gig and we got talking after the show. We exchanged addresses and I wrote to her over the course of a year. It was a very quaint, old-fashioned sort of romance, if you think about it, because who writes letters these days? She's a great illustrator so she'd illustrate her letters. Eventually she came to stay and we started going out. I have, of course, kept all the letters.
HISTORICAL HERO One of my great heroes is Alfred Russel Wallace. He was a Victorian naturalist, explorer, biologist and campaigner for women's rights, social welfare and land rights. He left school at 14. Later, he travelled round Brazil and South America collecting specimens to try and work out why there were so many species. The trip ended in disaster; his boat went up in flames and sank. That would be enough for most people but he immediately started planning his next trip. He travelled throughout the Malay Archipelago – what is now Malaysia, Singapore and Indonesia – in the 1850s and came up with a theory of evolution independent of Darwin in a malarial fit. It's incredible that he is not better known.
RUN WITH THE UNDERDOGS My greatest regret is that I didn't pursue an academic career. I always did well at school and found it perhaps too easy, so was easily distracted by other things. Now, of course, I have taken the tawdry path of show business. Wallace didn't have a formal education. Everything he knew he learnt himself. I very much see that in myself. He also embodies the spirit of the underdog. I naturally favour the underdog, feeling somewhat like that myself, so I feel an affinity with him.
FATHER TO SON My son is 10. I tell him to be curious, to travel, see the world and not accept things just because he's told them. There's the old cliché that kids ask all the questions but I prefer to pose them, instead. I would ask, for example, "Why is the sky blue?" and he would come up with the kind of wonderful, fantastical response that springs from a child's imagination. If he can stay interested and curious about the world, to me that is the best I can do as a dad.
IN LIMBO My current show is called Limboland. I'm about to turn 50 so I am at a point of transition. It's also a reaction to a sense of global chaos, that we're in a state of change, flux and transition. One thing I can promise is that there will be no limbo dancing. Absolutely none. I limbo danced in my youth but I cannot guarantee it today.
Bill Bailey will perform Limboland at Kitec, in Kowloon Bay, on Wednesday. Tickets are available at hkticketing.com.
This article appeared in the South China Morning Post print edition as: Bill Bailey