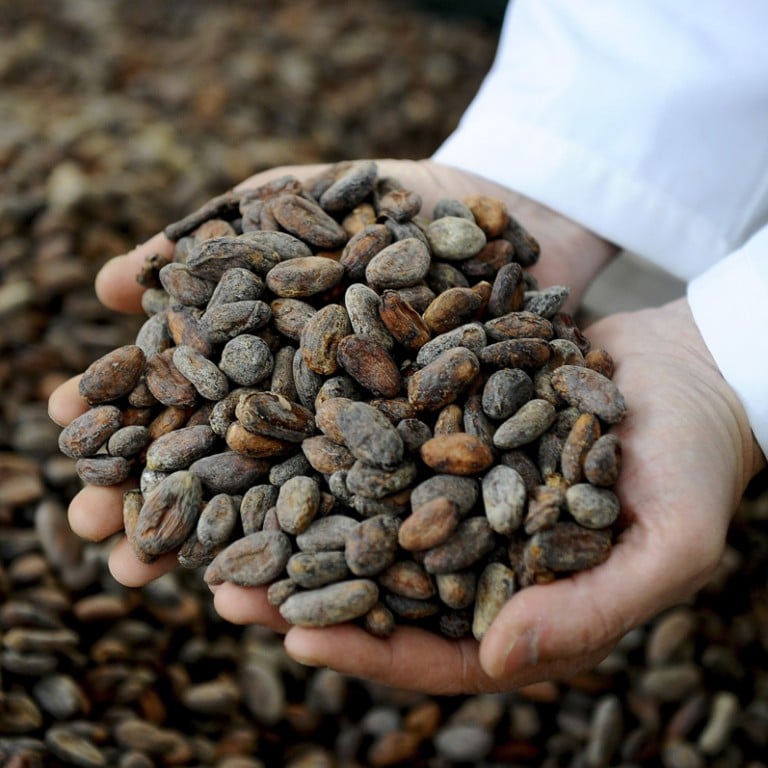 From bean to chocolate bar: a tour of Ecuadorean cocoa farms
Chocolate is good for you - and, as Kate Whitehead discovers, tramping through the Amazon rainforest on a tour of Ecuadorean cocoa farms can be just as gratifying
Sweat trickles down my back as I follow Bolivar Alvarado through thick undergrowth. He has an elaborate tattoo on the inside of his left forearm and in his right hand he carries a machete. We are tramping through the Amazon rainforest, several hours north of Quito, the Ecuadorian capital, and we're on a mission.
Without warning, Alvarado stops, pulls aside a branch and raises his machete. Considering the size of the knife, it's a delicate cut and he turns to face me, his eyes crinkling as he smiles and proffers his bounty: a red and orange pod the size of a rugby ball.
Cocoa - the food of the Gods - has been grown in Ecuador since pre-Columbian times. For three generations Alvarado's family have worked this one-hectare farm in Santa Rita, Napa province, and, like most small cocoa growers in the country, he raises other crops, too, such as banana and lemon trees.
"The cocoa trees need to live with other plants for shade," says Gabriela Paredes, of the premium organic chocolate maker Pacari. "When you have big monoculture farms, people don't put love and energy into the trees, but on a family farm it's very holistic. People put household waste like vegetable skins onto the soil for compost."
Pacari has teamed up with Ecuador's most-established tour operator, Metropolitan Touring, to offer this overnight romp into the Amazon and, so far this year, Paredes has taken about 20 visitors a month on the chocolatey trip.
"When people come with kids they love it. The kids get so excited and say, 'Look, this is a chocolate tree!'" says Paredes.
You don't have to be a child to get excited about a "chocolate tree". With precision, Alvarado slices the cocoa pod in half. The beans are as neatly packed into the pod as chocolates in a box and we sample them as if they were bonbons. They are a little nutty and while some way off being chocolate, they aren't unpalatable.
And they are good for you, packed with magnesium and antioxidants as well as serotonin and dopamine, which has led to them being called a natural antidepressant. If you want to eat chocolate as a health food, you should get it as close in form to this raw cocoa bean as possible. Luckily for me, Ecuador is the world's leading exporter of top-quality chocolate - that which is at least 70 per cent cocoa.
Paredes explains that of identical beans planted in Africa and in Ecuador, those harvested in the South American country would provide a better tasting cocoa, and that's all down to terroir. Just like wine, cocoa production benefits from good soil and climate, and Ecuador, with its mineral-rich volcanic soil and tropical equatorial climate has ideal conditions, claims the chocolatier.
For farmers, cocoa is the most lucrative cash crop. Paredes says farmers get US$28 for 100 pounds of common cocoa beans, but that rises to US$80 for the same amount of fine cocoa beans and Pacari, a fair-trade company, pays the top rate of US$150 for these. Pacari exports largely to the United States, Britain, Germany and Colombia and, although it hasn't yet reached Hong Kong, other brands of Ecuadorian chocolate are available in high-end supermarkets such as City'super.
Before Alvarado can sell his cocoa beans, however, there's more work to be done. Once the pods have been harvested and split open, the beans are removed and fermented for about five days. Alvarado stores his beans in wooden boxes during the fermentation process. Like ageing whisky in an oak barrel, the wooden boxes promote the fermentation process, helping the beans lose their bitterness and improving the aromatics. Then the beans are dried in the sun for about a week.
Alvarado is one of the estimated 200,000 Ecuadorians who are in the cocoa business. Already the world's biggest grower of beans used in fine chocolate, Ecuador recently overtook Brazil as the top cocoa producer in Latin America.
It seems a shame to get this close to chocolate without actually eating any so we jump at the chance to make our own. There is no here's-one-I-made-earlier cheating to be had, we do everything from scratch: sorting the beans, roasting them over a fire, peeling off the husks and then crushing them with a pestle and mortar.
Curious children peer over the wall into the yard of Alvarado's small house as we mix cane sugar with the crushed cocoa beans and heat the sticky mixture over a fire. This is a process that has been done for centuries and, Paredes explains, research by a team of international scientists last year concluded that Ecuador is the source of the original cocoa bean.
"The researchers tracked it down to a tribe in the rainforest called Mayo Chinchipe - they domesticated the cocoa bean 5,000 years ago," she says.
For the Mayo Chinchipe tribe, the making of chocolate was a sacred ritual and the shamans used it as a psychotropic drug. According to Paredes, if you eat three bars of 80 per cent cocoa chocolate, you're likely to have a psychotropic experience.
We don't make enough for a trip, but there is something ritualistic about bending over a fire and crafting our own chocolate. When the cocoa and sugar have melted to form a lava-like mass, we pour the sticky substance into the centre of a leaf, tie it up with string and leave it to set.
Two weeks later, I retrieve the slightly battered leaf from a pocket in my suitcase. It doesn't look especially appealing, but it tastes good, if a little chewy. Fortunately, I've also come back with a stack of artisanal Ecuadorian chocolate, nothing less than 80 per cent. Purely because it's so healthy, you understand.
Getting there:
KLM flies from Hong Kong to Quito, via Amsterdam. Metropolitan Touring (
www.metropolitan-touring.com
) offers the two-day, one-night tour "Journey to the source of chocolate in the Amazon".
This article appeared in the South China Morning Post print edition as: Raising the bar