Profile
Get more with myNEWS
A personalised news feed of stories that matter to you
Learn more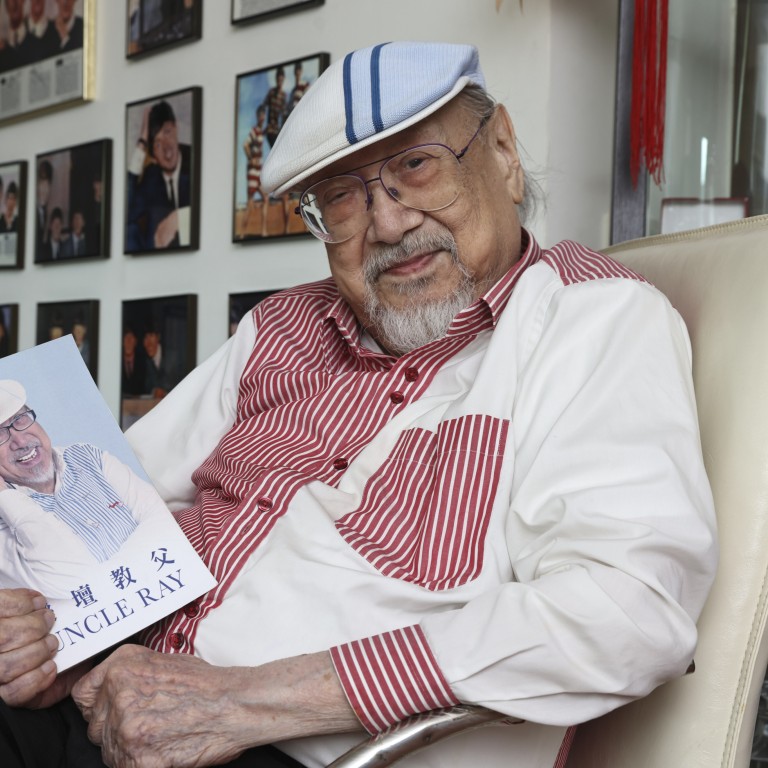 Profile

|
DJ 'Uncle Ray' Cordeiro, 96, on how he got into music, interviewed The Beatles, and was 'Hong Kong's oldest teenager' until he grew out of pop in his forties
As a boy Cordeiro wanted to be a drummer, and after World War II joined a band, but it was as a DJ, first for Rediffusion, that he found his musical calling
He interviewed The Beatles in London in 1964, but later swapped pop for the easy-listening music he presented on RTHK's All the Way with Ray until this year
Wondermum: My family history traces back to Portuguese immigrants to China. My grandfather was born in Shanghai and moved to the Portuguese colony of Macau, where he met my grandmother, before moving to Hong Kong in 1868.
My father was born in Hong Kong and my mother was born in Macau and moved to Hong Kong with her family at the beginning of the 20th century. I was born in Wan Chai in 1924, the fifth child of six kids.
When I was six, my dad abandoned the family for his mistress, the house maid, which made life even harder for my mum, who had to take on extra work to feed us. We were a poor family, all hanging on my mother. She was a wonderful woman. Even though he left us, mum always taught us to respect our dad.
I went to St Francis' Canossian School, in Wan Chai. I had a terrible stutter as a child and my friends all laughed at me. It was my mum who helped me. She said, "You are very smart, just take a deep breath and talk slowly, you will find everything will come out smoothly." I took her advice and it worked.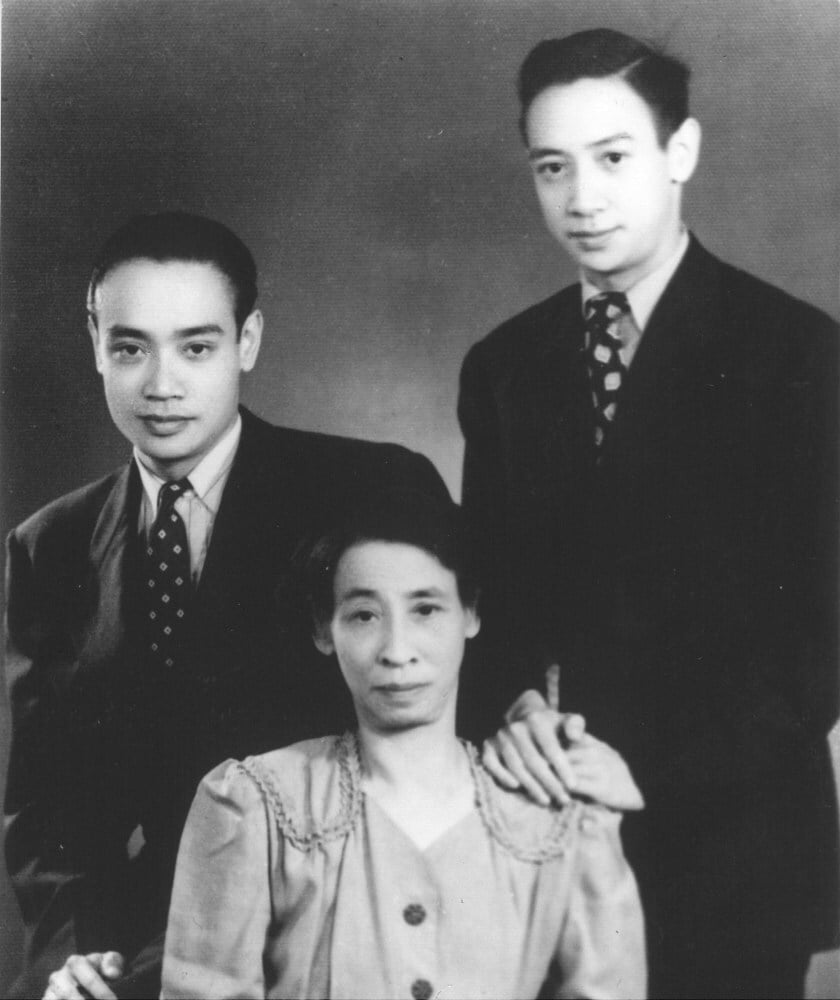 Fortunes of war: I went to St Joseph's College. There was a Japanese student who sat next to me, he was very quiet, a perfect gentleman. During the war, when the Japanese occupied Hong Kong, I saw him in the street, he was in full uniform, a general in the army. He smiled and I went up to him and he said, "If you have any trouble just look for me."
Life began to change as the war came to Hong Kong. Women were crying because their daughters were raped by the Japanese soldiers and if you didn't bow your head when you walked past a sentry, he could call you back and hit your head with the butt of his rifle.
The Portuguese people were slowly leaving for Macau. My mum and sisters went to Macau and I went to stay with my dad, who was working with HSBC. Bank employees like him were persuaded to stay on and maintain a pretence of "business as usual". But in 1943, things changed, and HSBC was no longer a safe haven. I went to join the rest of the family who were living in Tung Hui refugee camp in Macau. I helped my mum in the kitchen preparing meals for the 140 refugees.
On New Year's Eve 1944, the camp organised a big band to play. They played big-band favourites such as Glenn Miller's In the Mood. I loved the drums, so I situated myself at the back of the stage behind the drummer and watched his every move.
I decided when I got out of the camp, I wanted to be a drummer and even though I didn't have a drum kit, I improvised using a pair of chopsticks on the pots and pans in the kitchen.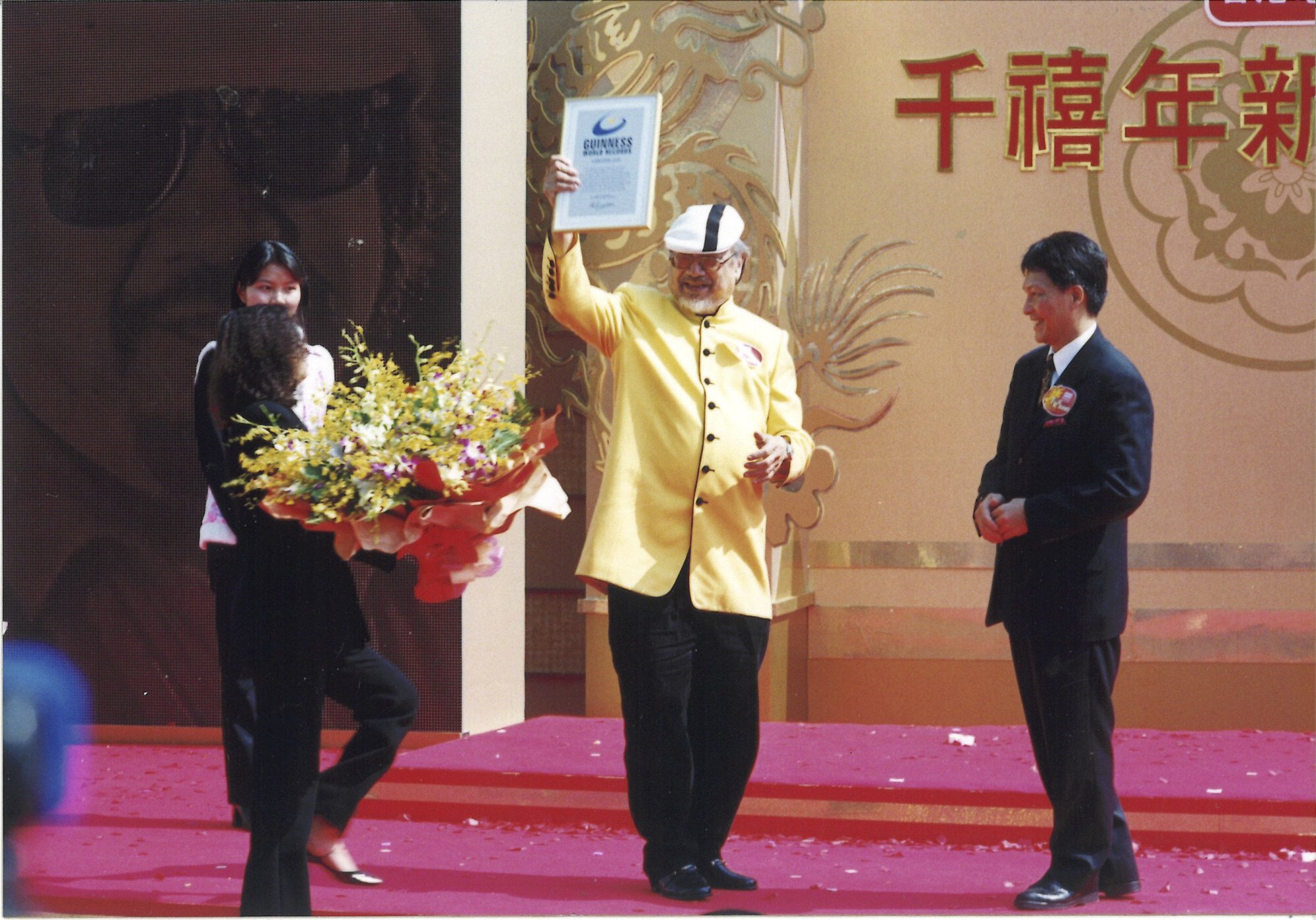 Prison life: When the war finished, in 1945, I joined a group of young Portuguese boys coming back to Hong Kong. We heard that Stanley Prison – which had been an internment camp during the war – was looking to hire staff and hiked over there to try our luck. We were all employed as wardens to look after the Chinese inmates. We only earned about HK$100 a month, but in addition to our meals and accommodation we got a bag of tinned goods each, which we sold in Stanley Market to increase our spending money.
I got to know a young prisoner who was crying uncontrollably. He asked me to take a letter to his wife in Western District, which I did, and he and I became friendly. But a few months later, he asked me if I could get him a prison warden's uniform and help him escape. There was no way I could do that. I spoke to my dad and he suggested that I get a job at the bank. I started in the accounts department.
Burning the candle: By this time, I was a pretty good drummer and joined a bass player and a pianist to form a trio. I approached the owner of a Russian bakery in Kowloon, Chantecler Bakery, and suggested he turn it into a dining club after hours with a small band for entertainment. He agreed and hired us, and we gradually made quite a name for ourselves. For a while I had two jobs, working in the bank during the day and as a drummer at night, and at 2am taking a walla-walla (water taxi) back to Hong Kong side. It was a pretty good life, but I was bored to death working at the bank.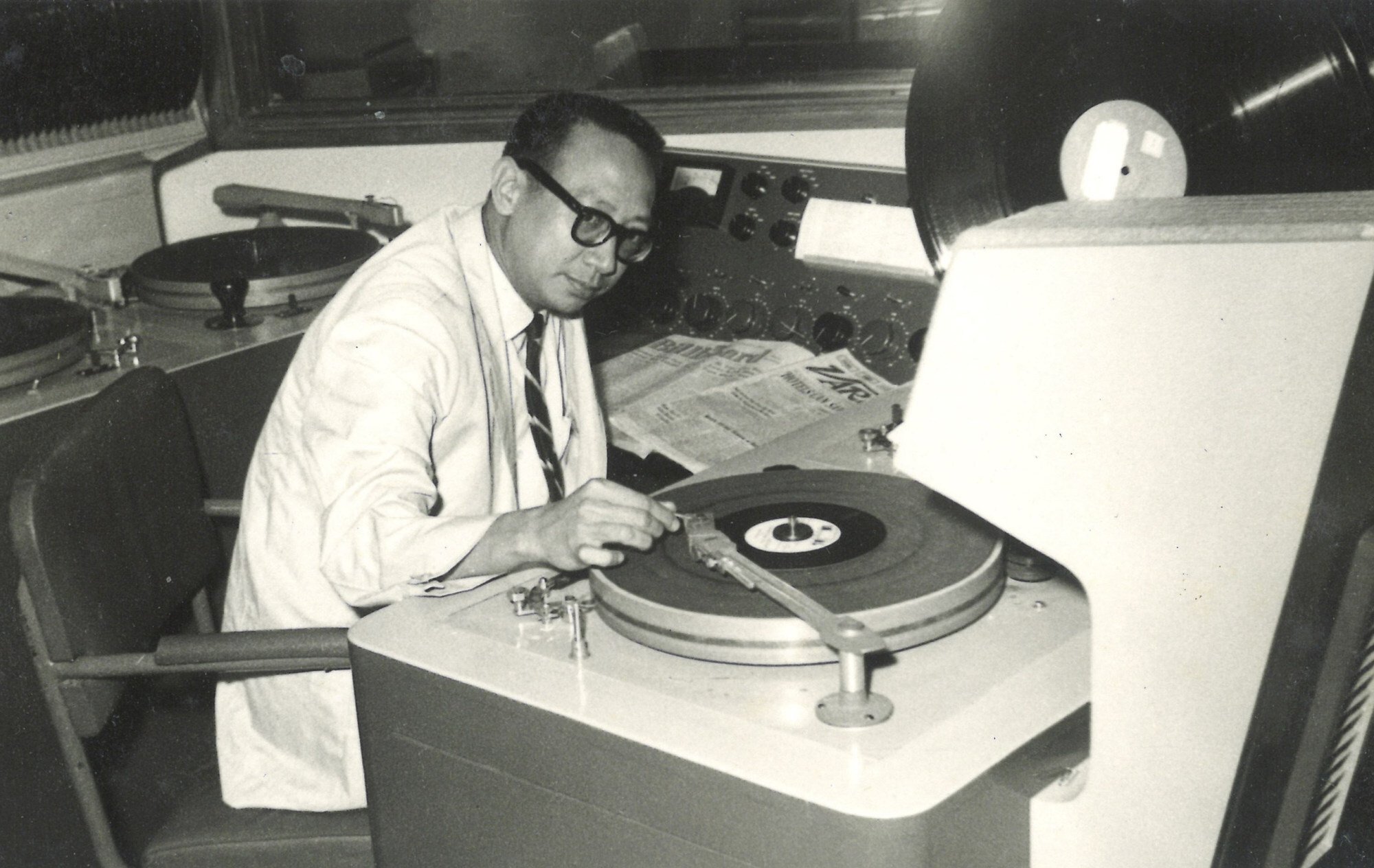 Finding my voice: In 1949, the radio station Rediffusion went on air and my brother Armando got a job as a scriptwriter. I was interviewed by the American boss, Frank Harris, and he said he'd start me on HK$700. I was paid HK$214 at the bank and was happily surprised at his offer.
I knew nothing about working at a radio station, but I learned quickly and after a couple of months asked if I could start my own show. My first programme, Progressive Jazz, premiered in 1949 and, two years later, I started my first live show, The Beginners Please, a weekly talent show. It was held on Saturday nights at the Cheero Club, the new servicemen's centre in Central, and it was there that I met Matt Monro – his real name was Terence Edward Parsons – who was serving in the British Army and was a talented singer. I gave him a slot on my show, and it helped launch his career as a professional singer.
In the mid-1950s, I started two weekly shows, Diamond Music Show and Shriro Hit Parade, which was top 10 requests. I worked at Rediffusion until 1960; my last programme there was Swing and Sway with Ray.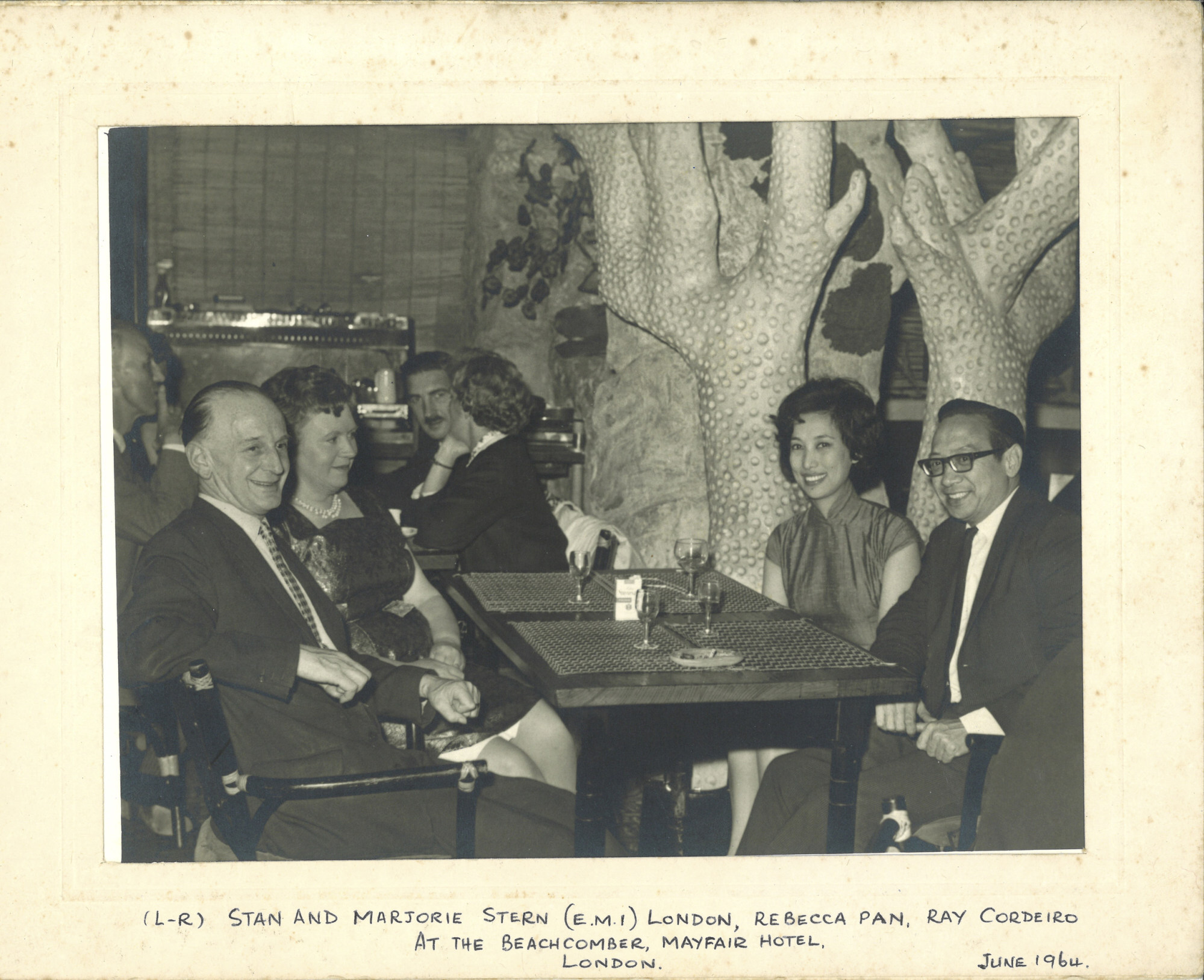 John, Paul, George and Ringo: In 1960, I saw an advertisement for a light music producer at RHK (Radio Hong Kong) and applied and got the job. My job was to supervise the grand old lady of broadcasting Aileen Woods, who was 73 and hosted the popular show Down Memory Lane. We ended up getting on very well and when she passed away, in 1970, she was greatly missed.
In 1964, I was sent to London for a three-month training course at the BBC. When the training ended, I had two weeks of free time before returning to Hong Kong. I went to the EMI office in London with a letter of introduction from Robert Ascott of the EMI office in Hong Kong. I met the manager of the record division, Stan Stern, and said I wanted to interview some pop artists and that The Beatles were top of my list.
He called their manager, Brian Epstein, and I interviewed The Beatles the next day; they even lent me a reel-to-reel recorder. In London, I interviewed other famous bands like The Shadows, The Searchers and Manfred Mann and returned to Hong Kong with a treasure trove of interviews with some of the UK's biggest names.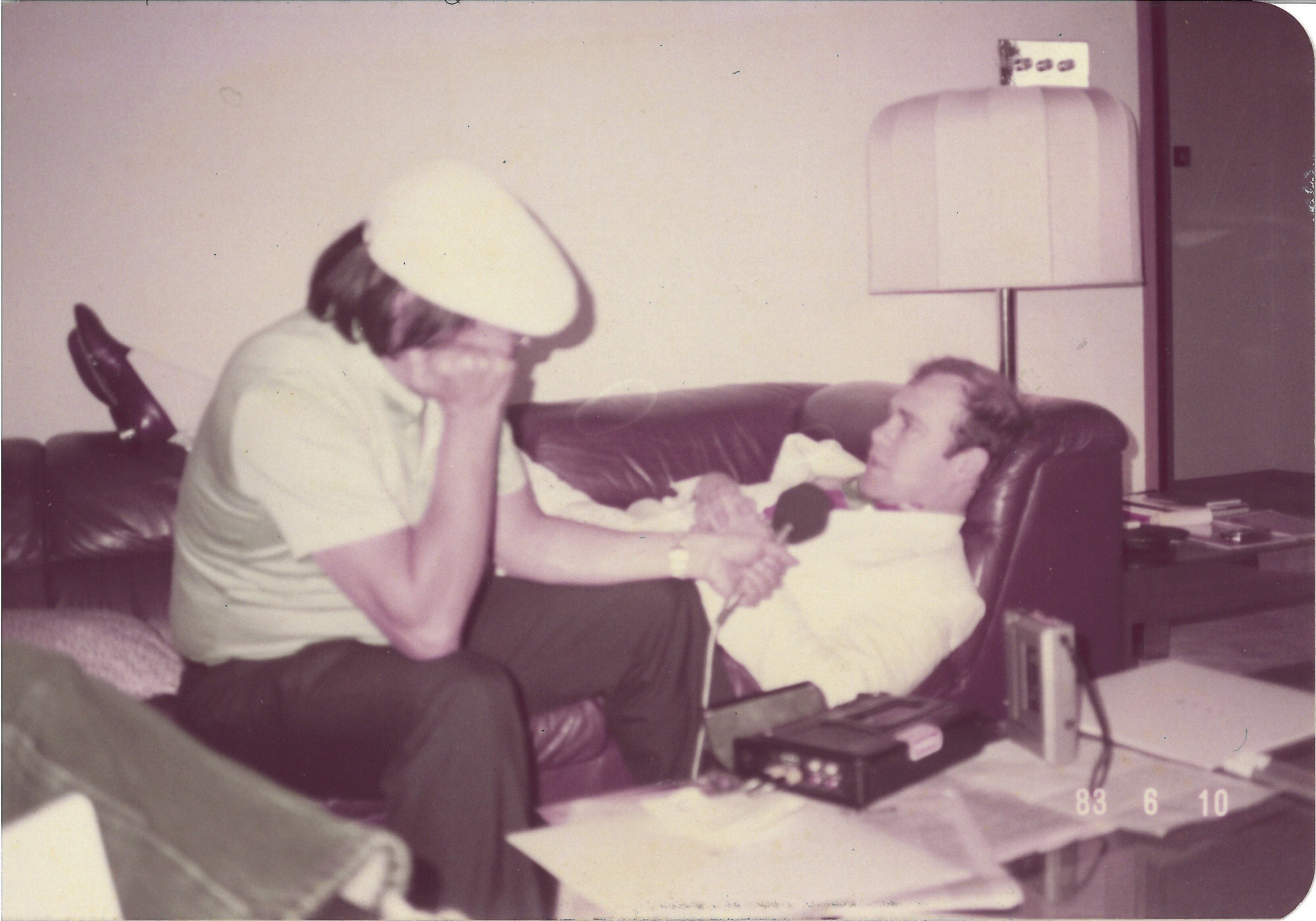 Teen legend: My regular listeners started to form fan clubs and the scene got very exciting and there was more and more reaction to my shows. I registered more than 50 fan clubs and my frequent interaction with young people through these clubs earned me the title "Hong Kong's oldest teenager". I felt like I'd done all I could for the pop scene and, in 1970, focused on my late-night show All the Way with Ray, with middle-of-the-road-type music.
The show ran from 10pm to 1am, the first hour was requests and the rest was nostalgia, and I introduced the kind of music I like. This show ran all the way until the end of last year, when I had to stop because of the pandemic. I'm getting old, I'm 96, so it seems a good time to retire. In May, I came back for a final week to say goodbye to my listeners on RTHK Radio 3.
I'm happy I've had a wonderful life meeting so many pop stars and music legends. Recently, I've enjoyed writing my autobiography, All the Way with Ray, which was published in May.