Profile
Get more with myNEWS
A personalised news feed of stories that matter to you
Learn more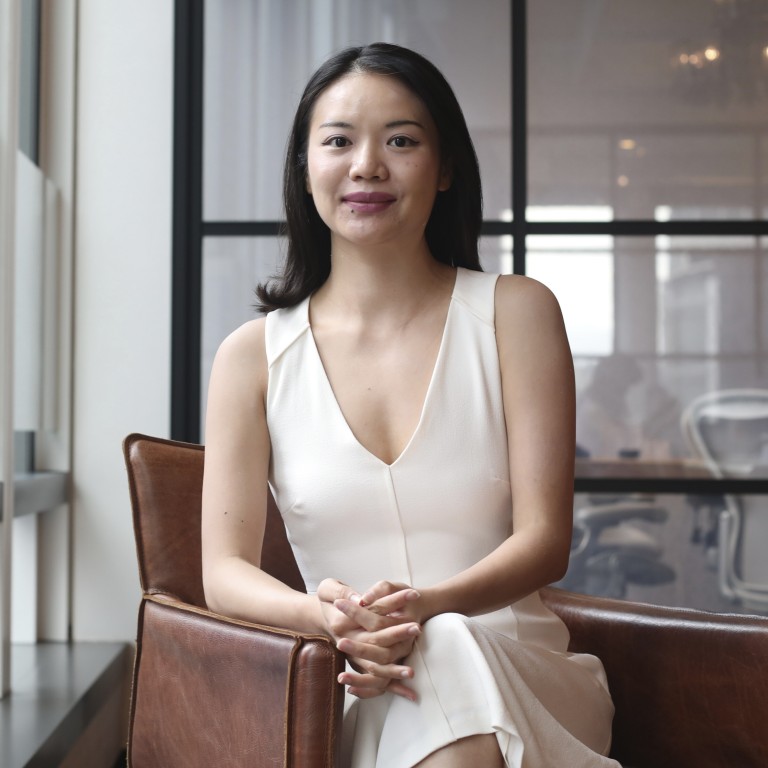 Profile
She became a child spy, but her real talent was for business – Anna Wong on growing as an entrepreneur and empowering women
Anna Wong had an eye for marketing from an early age and often came up with 'crazy' businesses ideas such as a shoe that could be worn as a trainer or high heel
With her friend Inès Gafsi, she co-founded Female Entrepreneurs Worldwide – a women's group to exchange ideas and encourage women's empowerment
My grandparents were from Teochew (also known as Chaozhou, in Guangdong province), a city in southern China renowned for hard-working people who are committed to business, the women as well as the men. They left like many people did, fleeing the civil war in China, and moved to Hong Kong.
My parents met in Hong Kong. My father is older than my mother; it was his second marriage. I was born in 1988, the eldest of three.
My father had four children from his first marriage. I grew up in Sheung Wan and went to a Tung Wah school. My dad ran a trading business, distributing wine and cigarettes, and later he moved into retail stores and shops selling basic necessities.
As a child, I was interested in what he was doing. When I was about six years old, I remember pointing out to him that the supermarkets offered cheaper prices than our shops and asking what our competitive advantage was. My mum liked me to stay close to my dad; I think she thought having a daughter with him, to follow him in business, was a good way to control him.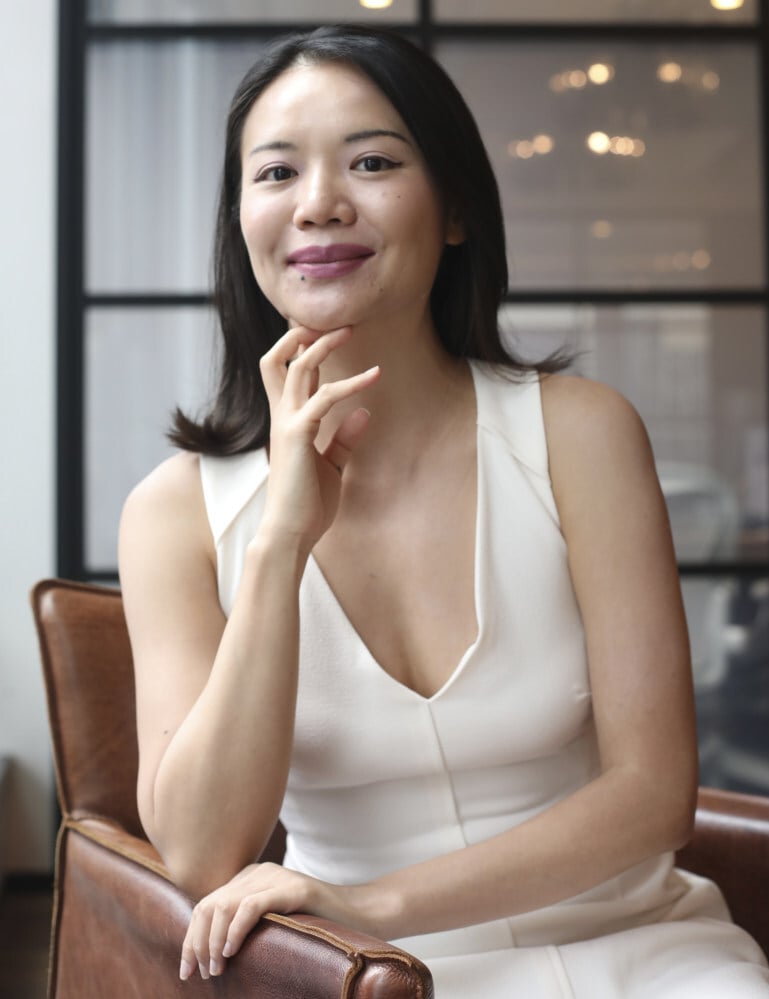 Spying eyes
In the late 1990s, my dad started to spend more time in his hometown. When I was in Primary Four, I went to China with him and attended school there for a couple of years. My younger brother and sister stayed in Hong Kong and were looked after by an auntie and a helper. I had to adapt to a new culture and language and make new friends, it was good training for my future life.
I was 10 when I came back to Hong Kong, but I continued to go to China sometimes. It wasn't easy for my mum to find a school in Hong Kong and one in China that would accept me going back and forth.
In the evenings, my dad would host dinners and people would come to sit and talk with him. From my early teens I attended those meetings, I listened and learned. My dad was proud to introduce his daughter and I think my mum liked me to be there to keep an eye on him; I was like a spy for her.
I also went on some of his business trips. When I was 13, I went to New York with him and remember looking at the really tall buildings and thinking that I wanted to sit in one of those tall offices.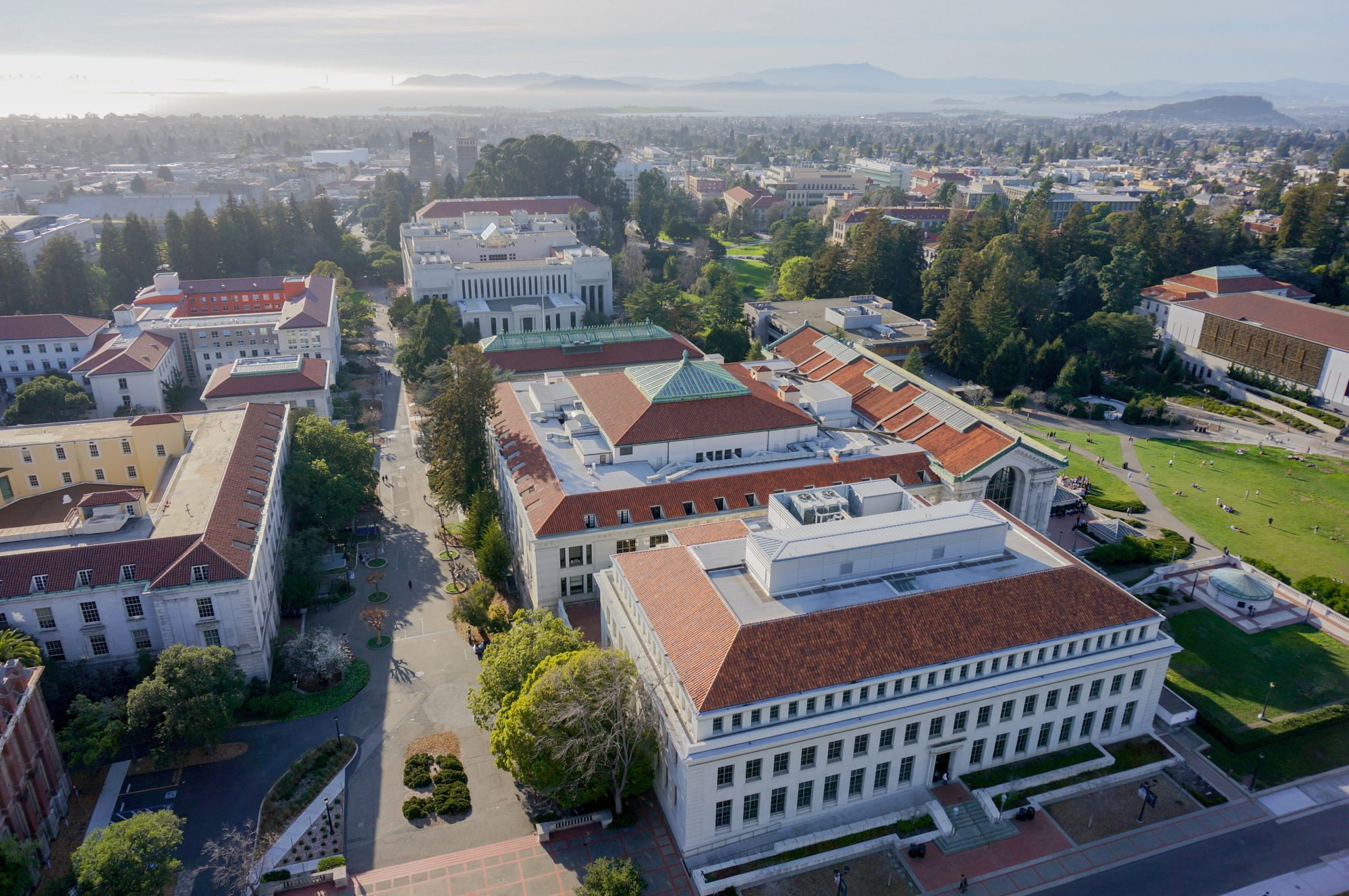 Crazy business
As a child, I didn't spend a lot of time with my parents, I had helpers to look after me and was used to adapting to new environments. I went to the University of California, Berkeley, to study communications. There were lots of international students and it was a creative and entrepreneurial environment.
As a student, I often came up with crazy ideas for businesses. I wanted to make a flat shoe, like a trainer, that could convert into a high heel. I got as far as talking to a manufacturer in China, but realised it was quite complicated, and it didn't come off. I left Berkeley in 2009 and my first job was on the PR team for the chairman of the K Wah Group. Working for a family business, I learned a lot, it was good training, but I wasn't using my creativity.
Health and hospitality
After three years there, I moved to Ogilvy and was assigned to the health care team and spent a lot of time liaising with doctors and going to hospitals. In the medical profession, you can't directly sell or promote, and I learned a lot about strategy – you have to lobby and talk to the doctors and scientists and the government. It was a stressful environment because there was zero room for mistakes.
In 2014, I moved to Edelman and spent half my time doing medical PR and the other half doing hospitality, which was more fun and creative. While I was at Edelman, I set up a side business called I-Brilliant – it was a drama school to teach kids English. The business was in a space used by a ballet school in a Shenzhen shopping mall and we employed expat teachers.
It was only later, as the school became more popular, that I realised we needed a licence to run a school and we had to close. I converted it into an online school and changed the name to Am.azed and got investors involved. The school taught English and also offered job opportunities.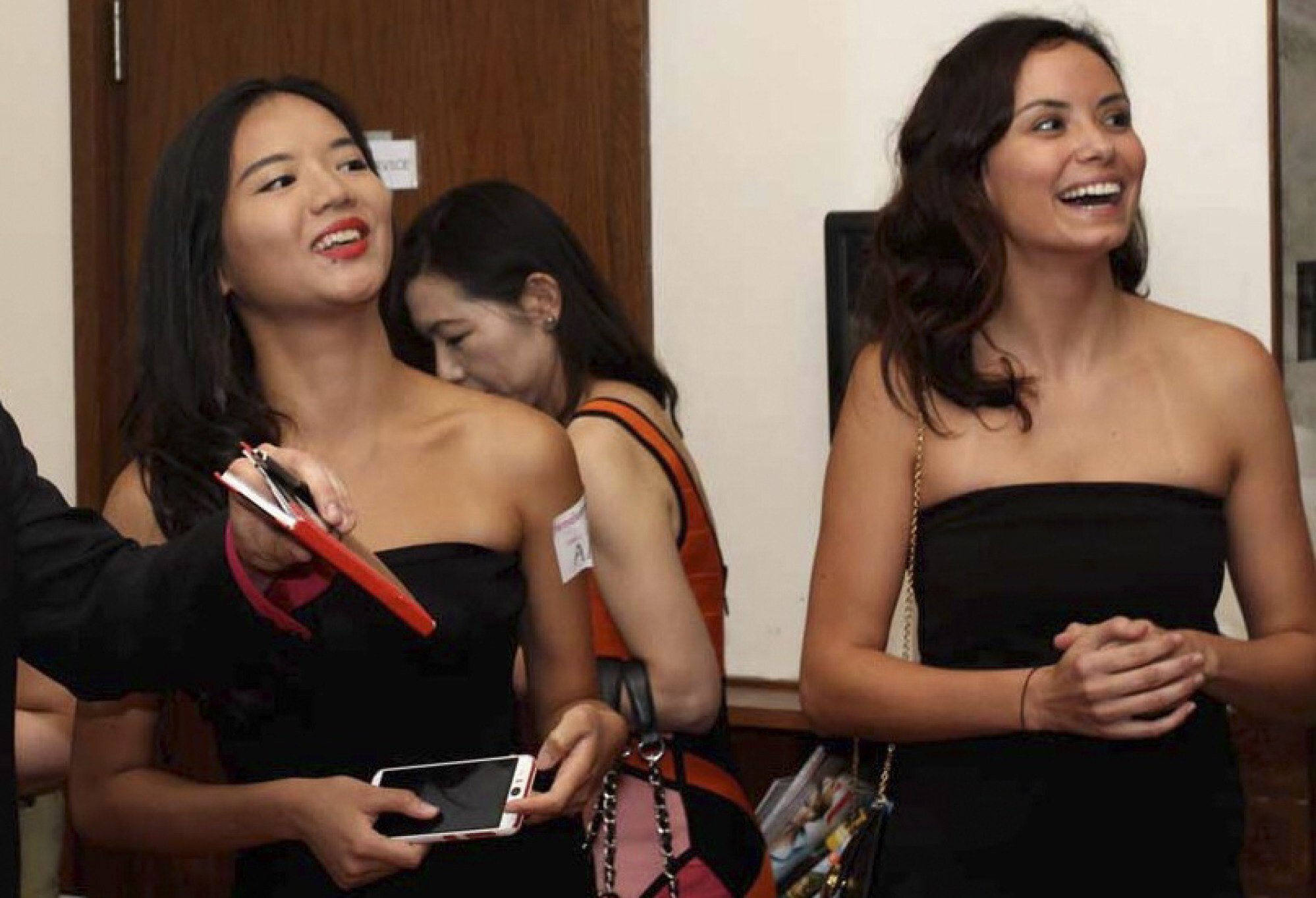 Starting up
I met someone who invested in lots of tech start-ups and asked me if I'd manage the 30 (new companies). The founders didn't have a clue how to commercialise or market their products. My uncle suggested we set up a company to manage the start-ups and I was employed by that business. But I still thought, "I don't like working for others." You are always thinking of their product or their problems, and I wanted to create something of my own.
I'd been thinking for some time that there was no place in Hong Kong to talk business and have a mentor and learn. I mentioned this to five girlfriends and one of them, Inès Gafsi, who I'd met at a TED Talk, scheduled a Skype meeting. I told her that in London I'd met a group of people who meet for coffee and talk business and said we don't have such a thing in Hong Kong. We talked about how to set up a women's group to exchange ideas and for women's empowerment.
Inès is amazing, she really took action. I suggested we set up a website and have a launch party, and she made it happen. When she started planning, I realised I had to be serious about this. Inès calls me a dreamer because I often have ideas.
Only the few
I enjoy pitching, so I approached sponsors, initially to cover the (food and drink) and the venue. Within the first six months we got 3,000 members, 90 per cent of them women. It was clear there was interest, so, in 2015, we decided to make it official and went to the company secretary and set up our business – Female Entrepreneurs Worldwide (FEW).
What started out as a hobby or a passion for Inès and myself, getting people together informally, has become a platform for people to exchange business ideas. A family friend offered us funding – so we started preparing a business plan; he was our first investor.
For the first couple of years we both spent half our time on FEW and were working on other stuff, but, in 2017, we made the decision to go full time. We got more investors. Things happen for a reason and when you are following your passion it is naturally leading you there.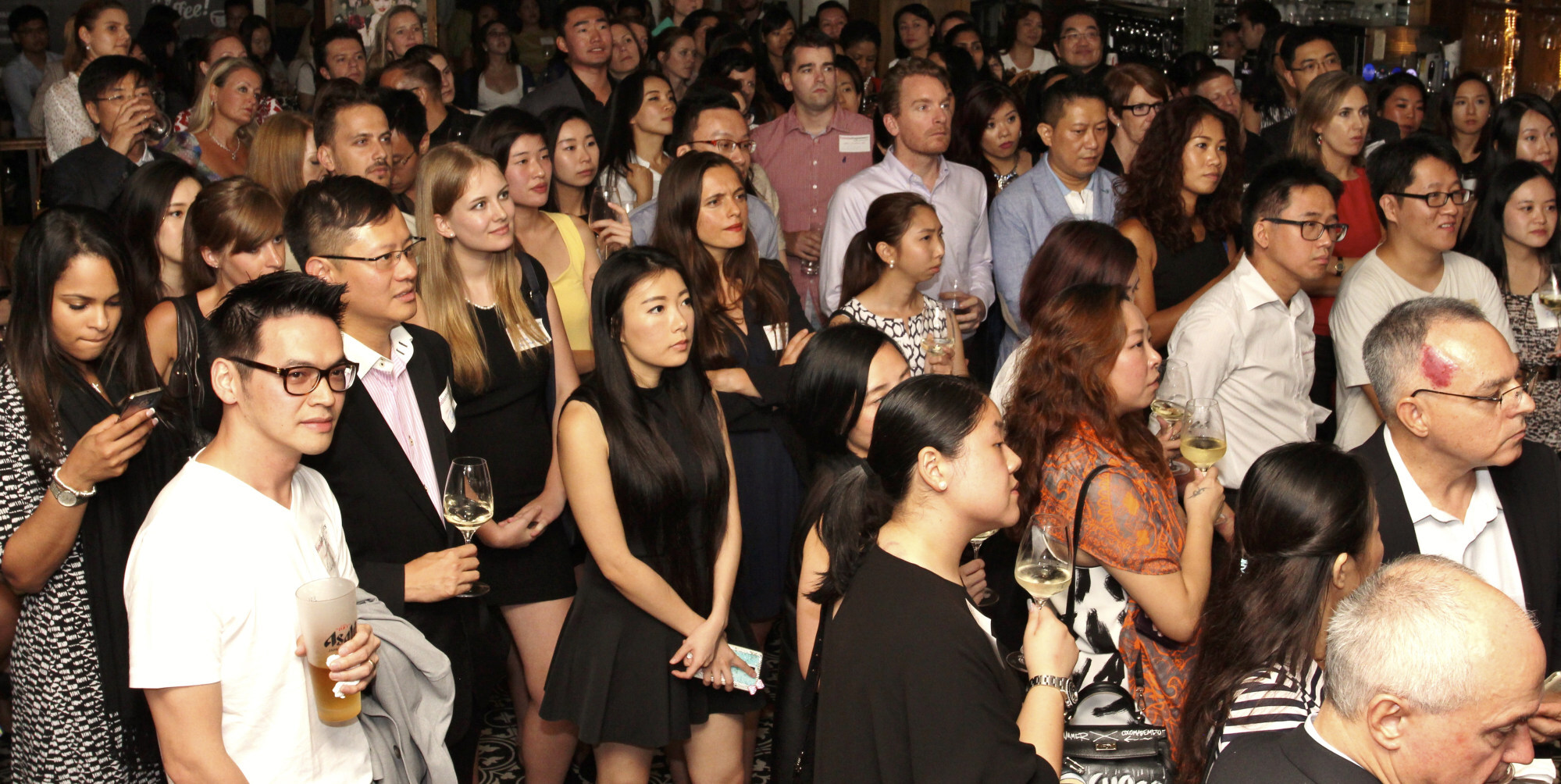 Ideas into reality
In 2017, we expanded to Shanghai and Shenzhen, and, in 2018, we expanded to Singapore and then Malaysia. We use a franchise model and are now in 10 cities. We run a big annual conference and a couple of events a month. When I see a lot of women joining us and I am learning from them, it keeps me going. I'm helping them turn their ideas into a business, and making their business more successful, it is an amazing journey.
FEW is my main focus now. We meet a lot of cool people through the year – we met Randi Zuckerberg, sister of Mark Zuckerberg, in May and (artist and conservationist)
Susan Rockefeller
is coming to Hong Kong to see us. This platform offers so many opportunities, not just to our members but to me as well and it helps me grow. When you see you are growing by helping people it is really inspiring.